Pop for the thinking person just sounds like a bad marketing ploy. Isn't pop meant to be sort of mindless–at least, in our twenty-first century understanding of it? Point to several outliers as examples, but the main body of indie pop music that immediately comes to mind isn't exactly made up of songs that are real brain-twisters. Or songs that even comment on, much less engage, with the world around them.
But it doesn't have to be like this. And perhaps nowhere is this better showcased than in the work of indie pop up-and-comer Bloodboy.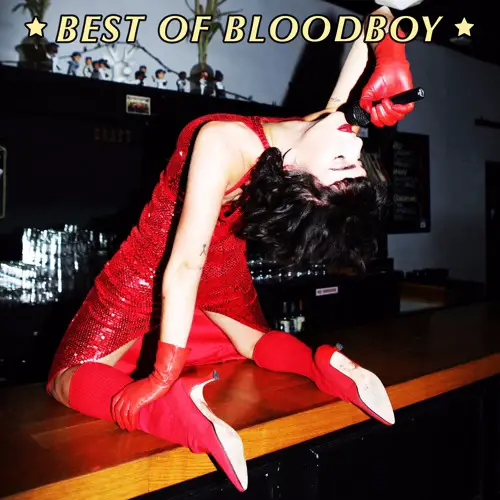 LA-based Bloodboy is Lexie Papillion, a former surfer (turned musician) whose debut EP is–and I apologize in advance for this–certainly making waves. But one listen to Bloodboy's signature blend of clever pop and rock makes it clear that music is where she's meant to be. A balance of unapologetic, honest pop mixed with subtly-subversive lyrics, Bloodboy's ambitiously-titled six-song EP, Best of Bloodboy (out 10/14/19 via Everett Entertainment), does what debuts are meant to–satisfies, but leaves its listeners hungry for even more.
Best of Bloodboy doesn't delay in establishing its artist's signature voice. From the first notes of opening track "Fuck Yourself," it's evident that Best of Bloodboy will inevitably be like its creator–not in the least bit hesitant or wishy-washy. Instead, listeners meet Bloodboy's directness head-on through her blunt-yet-artful lyrics and unapologetically catchy alt-pop-meets-rock-(but-still-with-enough-edge-to-cut-steel) instrumentals.
---
"Fuck Yourself"'s opening lines plop listeners immediately into Bloodboy's world. As she somewhat sweetly begins, singing "I spend my nights seeking distraction," she immediately turns around and smacks listeners with the angst-ridden rhyme"Some goddamn satisfaction." And within 25 seconds, we have a perfect snapshot of Bloodboy's signature sucker-punch blend of palatable vocals, unbridled angst, and bullseye-precise directness, wrapped in an edible pop-rock package. In addition to being the perfect introduction–the audio equivalent of a firm handshake and direct gaze–"Fuck Yourself" is also a snarky wink, unabashedly clapping back on a lover in a way most of us would just love to–if we so dared. And that's what makes Bloodboy all the more intriguing–amid bass-laden pop riffs she does dare.
I'm only with you while I lose track of time
Baby, I must tell you that I'm out of my mind
'Cause, yeah, you're worse than almost anyone else
I know any other day, I'd say go fuck yourself
Best of Bloodboy's second track "Mom, I've Changed" finds Bloodboy tackling a topic seldom seen in rock or pop–or any genre, really–the nuances of the mother-daughter relationship. With opening bass notes satisfyingly reminiscent of David Bowie's Pin Ups B-side "Sorrow," Bloodboy paints a somewhat-dysfunctional story of growing pains, mislaid assumptions and pressures, and pure frustration. It's almost possible to hear the eye-roll accompanying the line "I'm in trouble with my mother, she's concerned that I've lost my mind for real this time"–relatable to anyone whose mother has ever asked what happened to that nice law student they were seeing or uttered words that amount to you're living in squalor! That's what strikes home about the song, its reality found in between Bloodboy's lines that conjure up its listeners' own memories of arguments past.
But you're still my mother
And I'm still your daughter
What sticks most in "Mom, I've Changed" though, isn't this–and it isn't even the differences of opinion between mother and daughter. It's the connection between mother and daughter. There's a reason the chorus repeats itself. And whether it's done as a way to remind oneself that family is family or out of genuine joy, the song's biggest takeaway is that despite differences, there's a connection between mother and daughter that can never be broken. Which makes "Mom, I've Changed" one of the most profound observances on a rarely-touched subject in music around today.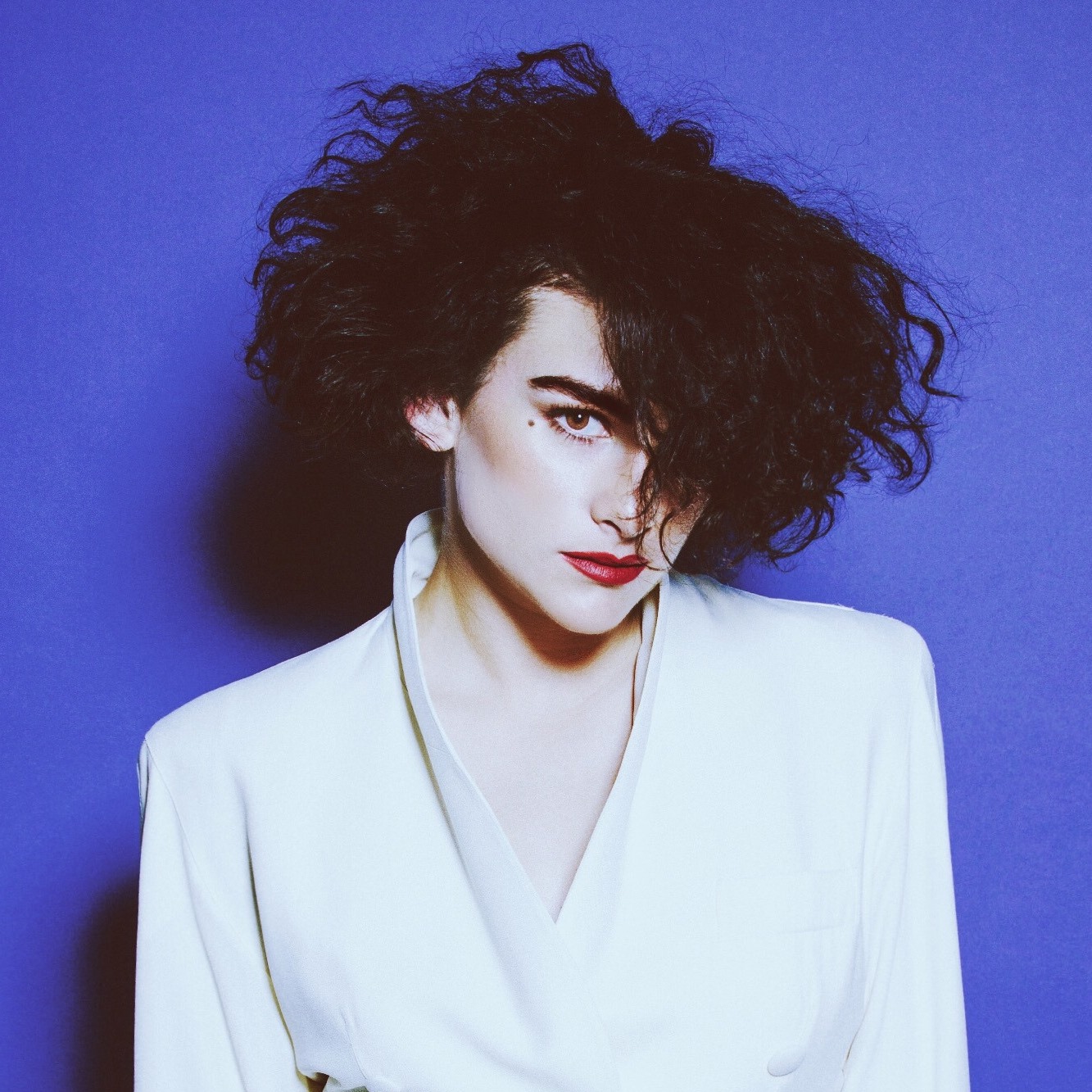 Third track "Drunk You" strays into more balladic territory–but never, for one moment, does the song lose its power. An ode to the duality of a drunk lover, it's a powerfully-vulnerable song that will hit home to anyone who's ever loved someone who, perhaps, liked alcohol just a little bit more. The song's subject, the "drunk you," at once is gentler ("Drunk you says I'm the prettiest girl in the world") and exponentially more callous ("Drunk you won't even call me when I'm crying"), a juxtaposition that lingers soberly on the situation's stark reality. There's more than a bit of both heartbreak and fondness in Bloodboy's cool, observant lyrics, in turn paired with emotion-laden vocals which take precedence over the soft strings backing the song and make the song that much more raw.
Drunk you won't even call me when I'm crying
Drunk you can't keep a straight face when you're lying
But I know even drunk you can't pretend you don't care
Bloodboy's familiarity with this person, both drunk and sober, lead her to the strangely redemptive conclusion–that despite all the good and bad mixed in with the drunk you's escapist cliches, non-responsive Wednesdays, and empty promises, she knows that "even drunk you can't pretend you don't care." From start to finish, "Drunk You" immerses its listeners in this relationship, despite its visible flaws. It's a blast of real talk that's just as true as any half-truth or whole-lie uttered from a drunk lover's lips.
The transition from the rawness of "Drunk You" to the fiery pop-rock of "Keep Your Disease" feels natural, as if Bloodboy has taken strength from the previous track's openness and used that to propel "Keep Your Disease"'s kicky start. And the iconoclastic fun doesn't stop at the first few lines. According to Bloodboy (as quoted from Consequence of Sound), "Keep Your Disease" is narrated from "the perspective of this sort of omnipotent, subliminal figure on a megaphone projecting these deeply rooted societal constructs, and the 'disease' that is referenced is actually your true inner desires. It's kind of a call to action, a 'Wake the fuck up, do you even know yourself at all?'"
The song's anthemic power doesn't sacrifice its intelligence or stick-it-to-the-man nature. Amid catchy, synthrock-reminiscent riffs, Bloodboy amps her vocals up, as Nigel Tufnel from Spinal Tap might say, "to 11," to drive "the song's powerful chorus home. Whatever way you spin it, "Keep Your Disease" is the kind of pop-rock we need–anthemic, empowering, and kick-you-in-the-face with dismantling societal constructs.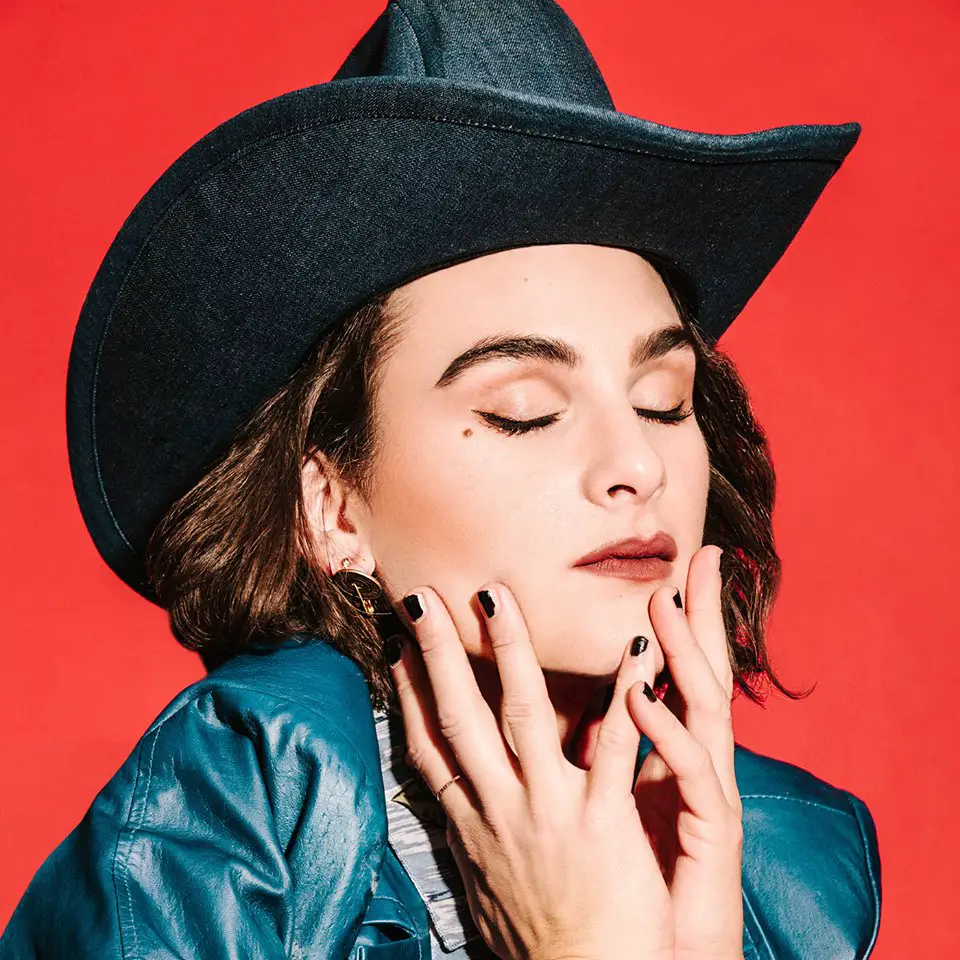 Though "Hey Kid" at first comes off as catchy pop, the song soon dives into deeper waters as Bloodboy documents a tale of self-destructive behavior. As she describes, in increasing detail, a person she cares about derailing, listeners gain a sense of both her frustration and her deep love for the song's subject. The song may be about not knowing how to do anything to help someone who's self-destructing (as reported by Bullett Media), but thanks to its instrumentals there's a sense of power about it. There's this inherently fierceness evident in every note that makes one point clearer than all the rest–that Bloodboy loves this person and despite not knowing exactly how to help, will never stop fighting for their well-being, even if that means yelling at them to "get back in this car or I'm calling the cops."
Hey kid, you know I love you but you're so high
You know I love you despite those eyes
When they scare me to death 'cause they're so red you can't see anything left
Kid, you know I love you but you're so fucked
I know that love isn't good enough
To shake you awake, spin you 'round, and then bring you back down
Watch: "Human Female" – Bloodboy
The EP culminates, fittingly, in Bloodboy's banger of a debut single "Human Female." Again, it's Bloodboy employing her clever formula as wrapping something nicely and then hitting listeners with a blunt, scathing assessment–this time, on what it's like to live as a woman. In her cool, barbed lyrics, she outlines the varied life of a human female–mainly using verbs like "hide," "waiting" and "run," especially "run." Running from (or to) everything, only to find that you're supposed to want to be caught ("You run but you hope they find you")–expected to be caught–and that running away was a created concept that was never really supposed to get you actually away. Paired with the sanitarium-white, uncomfortable environment of the accompanying music video and Papillion's own direct, unflinching gaze that remains deadpan despite flashes of color and bugs creeping over her body, the song drills into its listeners that:
Every day makes it harder to remember
But every day makes it harder to forget that
You're still alive and you still don't know why
Society's fixation on defining you, whittling everything down to "nothing but a euphemism for the hole" is more than just draining–it is the reality of life for so many human females, worldwide. And that's what Bloodboy is getting at–the reality of being a human female, concentrated in her lyrics (especially the repeared"hide" and "run")–often winds up making you ask why "you're still alive." What is the point of living a life in which someone else will always try to define you by (or blame you for) not just your actions, but by the simple fact that you're female? Is that a life at all? Bloodboy's subversive lyrics ask us not only to answer, but what that answer might mean for us all.
Best of Bloodboy is exactly that–Bloodboy at the very top of her game. Pop for the thinking person, every song in her unabashed debut is curated to perfection, fitting together like pieces of a puzzle. Which makes it one of the most engaging pieces of indie pop in the past several years–and counterintuitively, makes the listener doubt its title. Because if we trust Bloodboy's abilities to make good music, as her EP shows her, more than capable, it seems that the thing that she can possibly do from here is get better.
— — — —
Connect with Bloodboy on FB, Twitter, Insta
cover photo © Milicent Hailes