Over two years since the release of their last album, Bad Suns return with a new – and matured – lease on life with 'Mystic Truth,' their debut on Epitaph Records.
— —
After Bad Suns finished touring in support their second full-length, Disappear Here, the album's title ended up loosely foreshadowing the band members' next endeavors. Still relishing in the high of a sophomore non-slump, frontman Christo Bowman and his bandmates — Gavin Bennett, Miles Morris, and Ray Libby — took their time off to travel freely without the binds of a touring schedule. It may have been a vacation, but naturally, LP 3 began trickling into its place.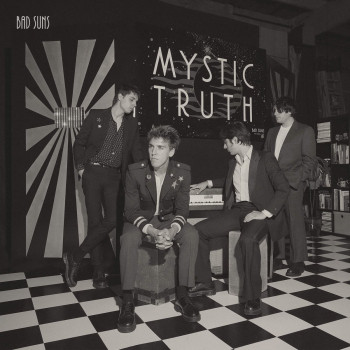 Having been inspired by the vibrant chaos of Hong Kong, the familiarity of the California desert, and the awakening seclusion of upstate New York, Bowman churned out many of the lyrics on Bad Suns' third studio album, Mystic Truth (out March 22, 2019). Where the band's first two albums are self-admittedly angsty, Mystic Truth marinates in personal growth and confidence that the rock quartet have experienced since their debut, Language and Perspective, took the indie pop bubble by the horns back in 2014. The ten tracks of Mystic Youth feels comparatively triumphant, as if they emerged from the rubble of adolescence and are eager to progress, as exemplified by lead single "Away We Go."
"It's about searching for yourself, and these 'mystic truths, as we call them," Bowman tells Atwood Magazine of the album. Below, Bowman discusses the paradigm shifts that sparked Mystic Truth, the nostalgia he feels with Bad Suns' new home at Epitaph Records, and becoming a more confident band who are finally "getting their shit together."
I think this is the record where you're trying to become an adult, and trying to be somebody that you'd want people to be proud of.
A CONVERSATION WITH BAD SUNS
Atwood Magazine: It's been about two and a half years since your last album, Disappear Here. What all was going on in that time?
Christo Bowman: Well, it doesn't really feel like it's been that long — it's just sort of the way that it happened. We never try to rush ourselves. We started writing songs pretty much as soon as we began touring the last album. We just wanted to really take our time for this next record, because we felt like we had accomplished a lot of the things that we wanted to in our first two records. I think that that time really paid off, because it's not as if we were sitting around just waiting for something to happen. We were doing a lot of traveling and exploring on our own, searching for inspiration. We ended up with the collection of of songs that we were really happy with. I think it comes across on the record.
Where all did you go while you were in that traveling period?
Bowman: A part of what we love about touring is there's a lot of travel that comes with it, but at the same time, the priority every night is being able to put on the best show you possibly can. So you're You don't really have all the time to do all the things you might like to in every city. I'm fortunate because my girlfriend actually works for the airline, so we're able to hop on planes and go wherever we want, when we want. I tried to take advantage of that as much as possible. In the beginning of 2018, we hopped on a plane to Hong Kong and that was an incredible experience. Then we were just going to the desert in different parts of California, which I find to be inspiring. We would convert our Airbnbs into recording studios, and we'd just see what happens when we record the songs that we'd written.
I also wrote a couple of the songs from the record on this retreat in upstate New York with my guitar, my notebooks, and my computer. I had the intention of just finishing the record, because at this point, we had a lot of songs that we were happy with and we knew we needed to finish it. It was a really idyllic situation where you're on this rustic farm property. I wrote "Love Like Mistake" and "The World and I." I think travel was a major influence on this record. It's a coming of age story in a lot of ways.
I think travel was a major influence on this record. It's a coming of age story in a lot of ways.
I read that "One Magic Moment" was written very serendipitously. Do you feel a stronger attachment to songs that come together very quickly, or to songs that have been more labored over?
Bowman: How long it takes to finish the song is one story! But whenever there's a song that we're going to pursue, there has to be that serendipitous moment where it almost feels like combustion — something just comes out of nowhere, and you're grasping it. It might be one single melody, or lyric, or riff, but in the case of "One Magic Moment," it was pretty much the entire song that seemed to happen all at once. I like when that happens, in the sense that it makes my life easier. [laughs]
But at the same time, I do love the process of really crafting songs. I think songcraft is a really big thing that drew me to being a musician to begin with. With us being a few records in at this point, we're experienced enough to understand that there are going to be some songs to where it happens that way, and others where it's more difficult. I don't think that I favor one over the other, because it all comes together in the final product.
One of the lyrics on the album that stood out the most to me is in "Hold Your Fire," when you sing, "I'm not at the end of my rope." Is that line referring to any specific life event that happened?
Bowman: Yeah, a lot of this record deals with optimism in the face of adversity. And that song, for instance, sort of meditates on the acceptance of a relationship that's come to an end. Ultimately, it's this beautiful, melancholy feeling of understanding that something has played out its course, and that it was necessary for the time, and it served a purpose, but it's time to move on. "Hold Your Fire" is sort of that moment where you've had a little bit more experience now to understand that it's time to move on and there's no point in fighting anymore. That's what I think I meant when I said "I'm not at the end of my rope." This is what it is. Acceptance, basically.
I feel like Mystic Truth has an overall triumphant feel to it, which is interesting to compare to lyrics from Disappear Here, where you literally say "I despise you" on "Daft Pretty Boys." What do you think inspired that shift? Do you feel like you've overcome a lot of personal battles recently?
Bowman: I think it's just us getting a little bit older. I think Disappear Here is a bit more of an angsty record where you're feeling all these emotions that you don't understand, and you don't know what to do, and that comes with lashing out. I think this is the record where you're trying to become an adult, and trying to be somebody that you'd want people to be proud of. You're getting to this point where you're sick of just just falling victim to these tropes. It's about moving on. We've had these experiences and we're still in the search for something. It's really just a record about personal growth, I think.
It's about moving on. We've had these experiences and we're still in the search for something. It's really just a record about personal growth…
I also noticed there was more piano featured in Mystic Truth than in your past two albums.
Bowman: The guitar has always been the centric point of our music, especially the specific guitar styles that we utilize a lot on the first two albums, which are completely absent from this record. But we sort of felt like anytime we go back to that, if we tried to start there, it just felt a little bit forced, and it didn't feel authentic to what we were trying to do at the time. I was sort of exhausted by that. It almost felt like I was trying to rip off Bad Suns, and the last thing I wanted to do is become a parody of ourselves. This album, I saw it as creating a fresh slate. We wanted to make a record of really strong songs which weren't necessarily dependent on anything we had done in the past. That did involve piano, and that might be striking to some people at first, but I think they'll still be able to realize "oh, this is Bad Suns."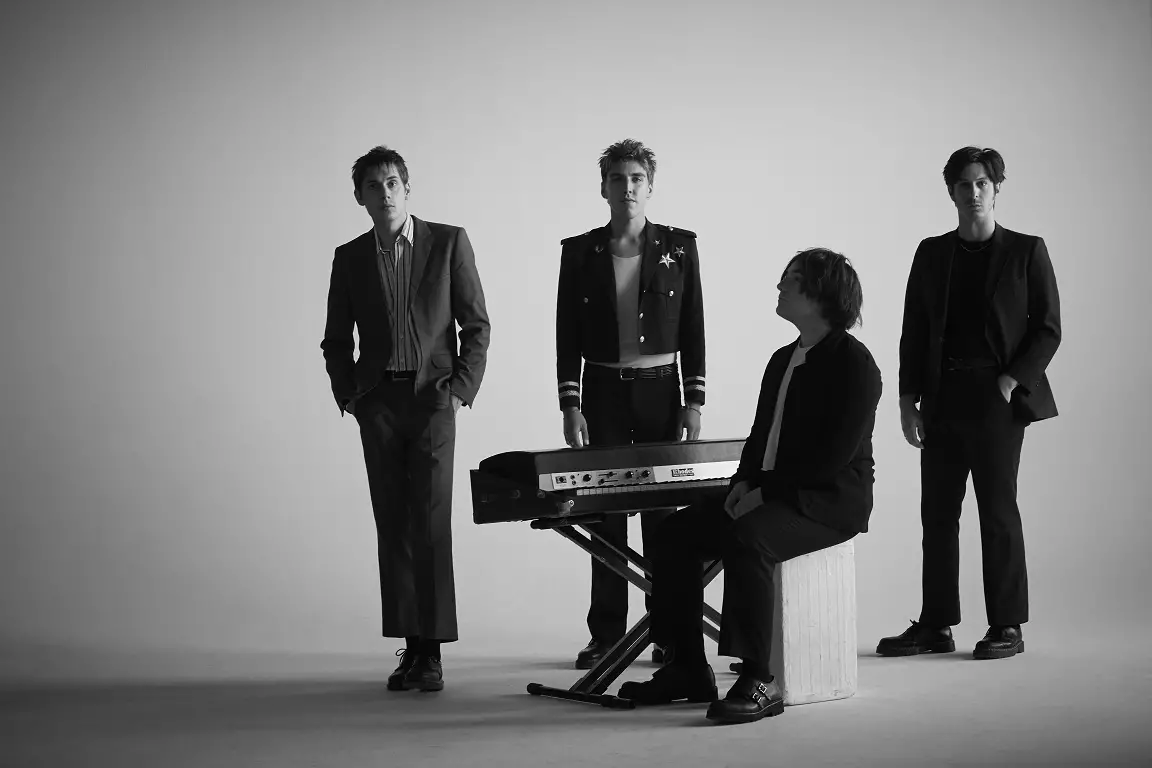 What track on the album do you personally feel the most proud of?
Bowman: I feel proud of the whole thing as a body of work. I think one of the songs that I feel the most connected to would be "Separate Seas," just because that song to me is like a Polaroid of a moment in time. That was one that was crafted over a period of time. I had to be working on in the background while I was working on all these other different songs, and it kind of came together towards the end. And that was a really fulfilling experience for me to be able to complete that song and be able to take my time and know that just because it wasn't coming together all at once, there was still some time and a place for it. A lot of the keyboards on that were recorded in my bedroom. That's one of the songs where every lyric is pulling from real life moments that have happened to me that I can see I see happening in my head when I listen to it. It really is just my life.
This is your debut on Epitaph Records. They're known for signing a lot of punk artists, which personally, I wouldn't categorize Bad Suns as!
Bowman: Yeah, I agree with you. When they first started courting us, I was kind of confused, to be honest. I don't think I saw us going in that direction. But at the end of the day, what really matters is that the people we work with care about what we're doing, and they're going to be there to facilitate. We wrote the whole album before we signed. It doesn't really fucking matter. We're just looking for somebody who's going to be able to facilitate us to do what we want to do. But at the same time, we're really happy to be working with Epitaph, because regardless of the fact that we don't necessarily fit into those categories, a lot of the seminal records that we grew up listening to and bonded over, such as The Shape of Punk to Come by Refused, [were released on Epitaph]. So it did feel strangely full circle, in a way. We had been in bands in the past where, like, the goal was to sign to Epitaph. So it's kind of funny how it worked out.
One of the things that did also lead us more in their direction was the fact that good friends of ours in the band HUNNY had recently signed to Epitaph, as well. We grew up with them and we've toured with him a bunch. We were like, "well, hey, there's something new happening here. This label is known for this thing, but the future is sort of unwritten." That's exciting to us, to have the opportunity to be at the front of something new.
What excites you the most as you go into this new album cycle?
Bowman: Being a more confident band. [We can have] a larger audience now, and fans who have spent years of their lives with the music can connect to the new music. We're going to have a new album grow with over the next couple of years. All of that is just very exciting to us any time around.
— —
— — — —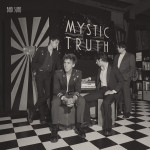 ? © Rowan Daly
:: Stream Bad Suns ::
---