There's a new alt pop empress in town, and her name is LVRA. Let's talk about her latest single, "Dead".
Stream: "Dead" – LVRA
---
The thought of other people's judgement sometimes frightens us, making us withdraw into ourselves. At other times, however, it drives us to fight, to strive to improve ourselves in order to prove our haters wrong. It is even more liberating, though, when we stop caring about these voices altogether. We acquire a unique power, a self-awareness that elevates us above all else. That's exactly how LVRA (Scottish-Chinese artist Rachel Lu's stage name) feels on her latest single, "Dead." 
There's a unique power you gain when you stop caring about what people think of you. It's an ongoing battle, though, and 'DEAD' is about the conflict between the fantasy of not caring and how you feel in reality.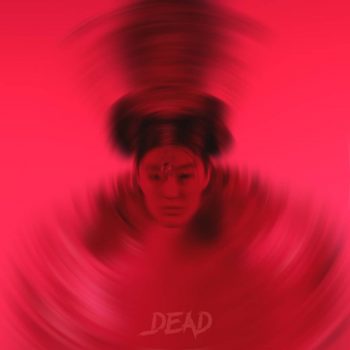 I am the commander
Gunna screw you over
Got em high standards
And you already know that
I got eyes on the back of my head
Don't look under your bed,
If I don't like what he said,
Off with his head, huh
Dead
Independently released February 23, 2021, "Dead" offers us a delightful synth alt pop with oriental influences, where catchy beats meet the use of typical Chinese musical instruments, such as the bianzhong and xiao. Tradition and modernity, west and east merge into one, accompanied by LVRA's voice that juggles rap and vocals.
Both the song and the video immediately make us think of one thing; we are dealing with a lioness, "a commander". A queen, an empress who knows her value and her talent perfectly well, but knows just as well that she will have to fight to conquer her preordained place. It is no coincidence that this duality is represented perfectly in the video, with one woman strong and sure of her destiny and another fierce one, fighting for her survival.
Someone better help me get better
Cos I dont seem to care about you anymore
Can he keep a monster fed?
Maybe I'll have him instead
If he cant bring me the bread
The off with his head huh, dead
It's that conflict that involves each of us, the fear of not being enough surrounded by the desire to succeed and the knowledge that we have something unique, which deserves recognition.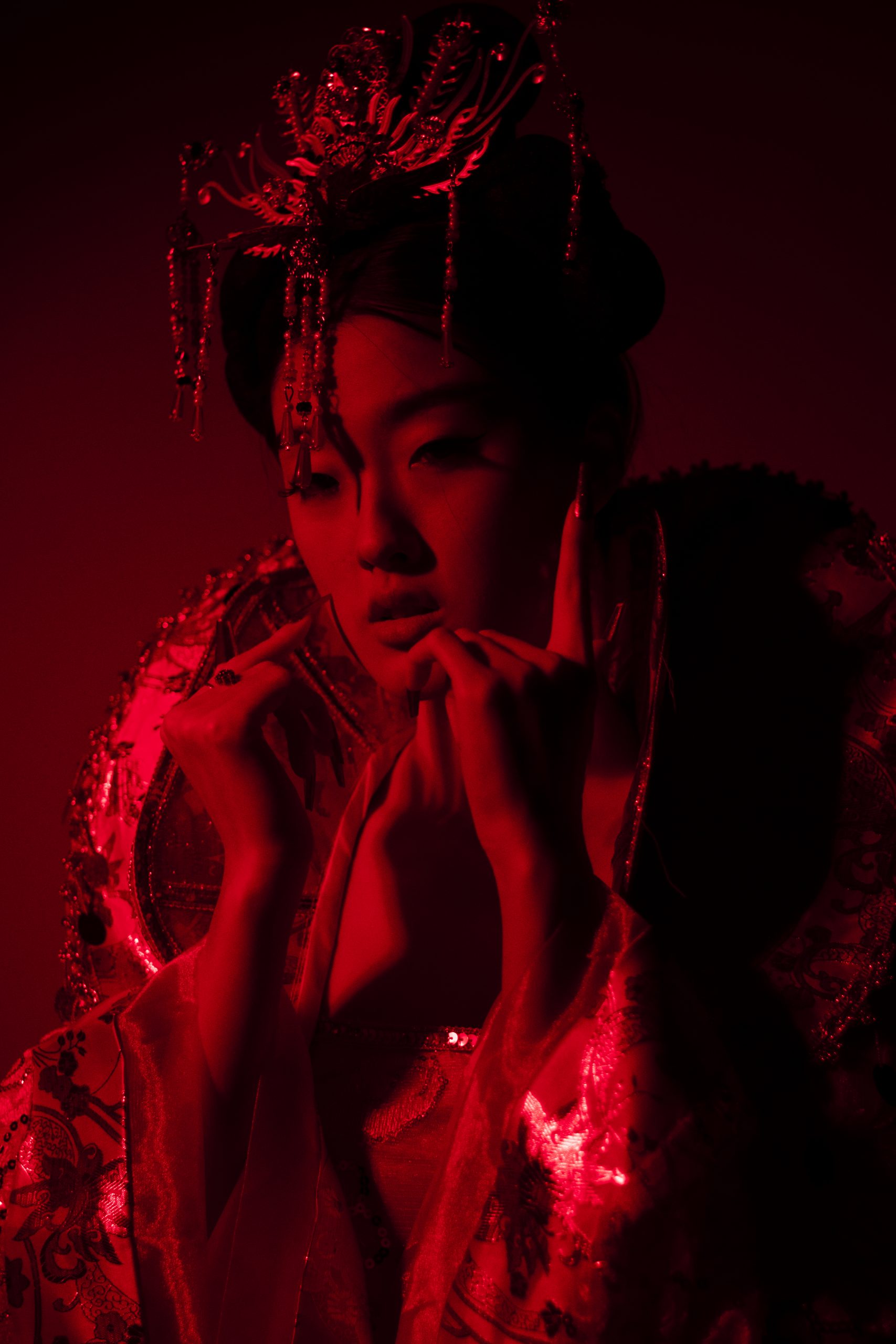 Even the colour itself that predominates in the video – red – presents this contrast perfectly. While it generally represents a strong colour indicating blood and fear, Chinese tradition has it symbolising happiness. And, regardless of the place, even in everyday life it is difficult to find the two sensations clearly separated. Just as darkness and light follow each other and coexist in an eternal cycle, fear and joy cannot be separated, because as a result there would be no harmony – therefore, no life.
From what we have said so far, it is clear that LVRA's creativity and artistic expression are of a rare uniqueness: So much so that CHVRCHES frontwoman Lauren Mayberry has already declared herself a big fan of Lu's art. Some are not afraid to call her the new Billie Eilish, but we feel we have to distance ourselves from this definition: LVRA's music is so rich and unique that it doesn't really need to be compared to other artists (regardless of how good they may be). This was already evident with last year's LVCID EP. With tracks like "U Should Be in Love with Me" and "Wall," the singer creates a very soft and chill record that definitely doesn't go unnoticed.
Yeah you a showman
Yeah you aint broke, but boy you're still broken
The look that you've stolen, better go give em back what you owe em
Cause I don't like your type
Think you're so cool with your vintage nike
But if I don't like what you
Off with ya head, huh
Dead
You're dead…
This'll only hurt a bit my dear
(Say what say what)
You never witnessed a murder?
In the end we're all living in fear
(Say what say what)
You'll have to scream a bit louder
For an artist in her early twenties with just one EP under her belt, we can't help but feel that LVRA's music is the breath of fresh air we all needed. From her forthcoming EP – due out this summer we can only expect the best, and we're sure anyone who's heard her will agree with us. If not? Watch out, the Empress might just come up to you and say, in her seductive voice, "You're dead".
— —
Stream: "Dead" – LVRA
— — — —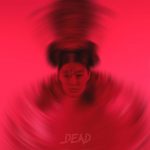 © LVRA 2020
:: Stream LVRA ::
---