DC duo Broke Royals deliver a perfectly complex yet simple, multi-layered narrative about love and loss on their self-titled debut album.
— —
After three years of EPs, additions and subtractions, DC duo Broke Royals have finally released their self-titled debut album. Spanning 12 refreshing, engaging tracks, this album is both bright and fun, while also honest and vulnerable. The band no doubt push the limits of the alternative genre, often utilizing shimmering electro-pop sounds, arrangements and beats. However, amid fun there is meaning, and for Broke Royals, there is a much deeper layer working than meets the eye.
'Broke Royals' – Broke Royals
---
Atwood Magazine is proud to be premiering Broke Royals, independently out 11/17/2017. The Washington, DC-based duo of Philip Basnight and Colin Cross have already been garnering significant recognition as one of DC's premier live bands, and their debut asserts the validity of that tile. First track "Falling Up" serves as the perfect introductory to the album: Its simplicity and upbeat tempo creates a build-up for the listener. We're told from the very beginning that we're on a "victory lap" – but what have we won?
I may be naïve but I'm trying to be honest
I get lost in my head but I still get away
I made it this far so I just keep on runnin' runnin' runnin' runnin'
'till I know that I find a better way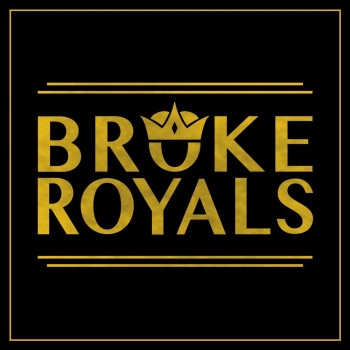 Here it appears the victory lap is simply moving forward to something better; pushing yourself through times of adversity. Sometimes, we need to find a reason to enjoy life when it seems most difficult. It's on this victory lap that we launch into the rest of the album. Next track "As Long As I Can See" seems to shift gears completely. This track is the first one we see playing with this genre. Whereas "Falling Up" felt like a One Republic-esque anthem, "As Long As I Can See" is a cool, breezy dance track.
I'm higher than I've ever been
But I'm not where I want to be
I'm trying hard to let you in
So I'm showing you the rest of me
This seems to grapple with the oh too familiar feeling of having fears and anxieties color your perspective of a relationship. Though it may be good, it's sometimes hard to let someone in. But, "as long as I can see your face," everything will be okay.
"Higher" seems to take us back into the alternative genre with which we're all familiar. Less electronic, and more anthemic, "Higher" is for those who have given weight to the thought that a relationship could save them. While this song is more repetitive than it is lyrical, the message never feels overdone. It's a reassurance in song-form; other people can't save us, but we'll be okay.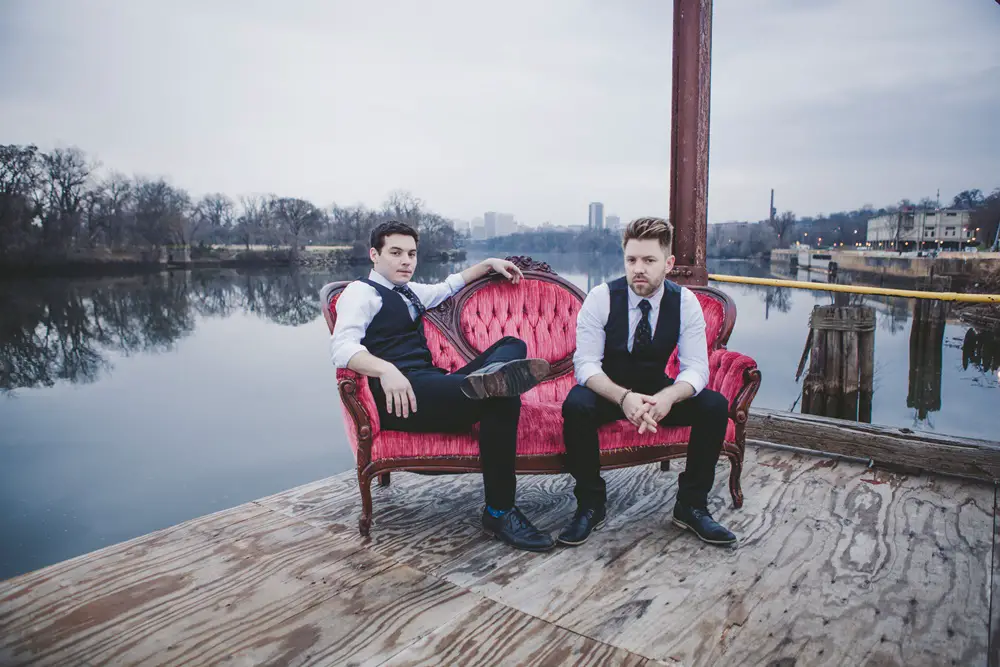 The next two tracks seem to bring about a much sadder meaning than the previous three. "Holy War" transports us to an almost dystopic world, while "On My Way" brings us back to what seems to be the overarching narrative of love and loss. "If we thought this was enough, we wouldn't have to say goodbye." But, while the lyrics seem to tell us sad stories of horror, destruction and loss, the music it's packaged inside remains bold and bright. It feels almost strange to tap your foot along, but that's what makes it more interesting.
My personal favorite track, "Cold," follows these two tracks and seems to keep suit with this theme of sadness and loss.
When you wake up
Do you still see her face?
Do you toss and you turn
Like the will of the world is replaced?
We seem to be transported into this feeling of missing an old lover, of wanting to hear those three little words just one more time. For me, this is the most relatable track on the entire album, though it doesn't feel cliché. It's not very personal, but it's vulnerable, and by keeping things vague, we can all project our own stories onto it.
The next four tracks keep on theme, but the most interesting and probably most vulnerable lyrics come in the last two tracks, "This Time" and "Saving Time."
In "This Time," the narrator seems to be more open with his anger and distress, singing "if you need love, go find love but don't drag me down this hole." It's less a song about longing and more about reclaiming the narrative and allowing yourself to feel angry and taken advantage of. In "Saving Time," the chapter is closing and the narrator seems to be leaving it up to time to heal the wounds won from heartbreak. It seems like a semi-hopeful way to end the album, and brings us back the victory lap in the beginning. It's the perfect end to a restless journey.
On their self-titled album, Broke Royals deliver a perfectly complex yet simple multi-layered narrative about love and loss. It's anthemic and heart-warming, and gives hope in times of sadness. Everything will be okay, time will heal, and we'll all take our victory lap soon enough. Dive deeper into Broke Royals' debut with Atwood Magazine as the band provide their personal take on the album and some of their favorite songs!
:: Inside Broke Royals ::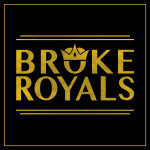 on the album…
For 3 years, and as many EPs, we added, subtracted and, experimented with different possible sounds for the band. When it came to finally writing our debut LP, the songwriting process felt so natural. That said, once the songs started coming, we were confronted with the huge task of doing them justice. It's almost like you have to be two different people; a writer and an editor. You have to open yourself up for ideas and melodies but then switch and learn to be critical of what's coming together. Honing songs down to the most essential parts and finding the right textures and tones in the studio is a huge part of delivering a strong final work. But on this album we found a groove and learned to do both. We came into our own and that made the self-titling feel very natural.
Falling Up
For me, this song is about celebrating in the face of your doubts. Writing and recording an album can be a huge undertaking and some days the doubt starts to creep in. This song is the glimmer of hope that comes through right after that.
Higher
I've given this song an unofficial dedication to my younger self. It's a song about someone who thinks that a relationship will solve personal issues. But it's anthemic and grand because fools like that also deserve anthems.
The Old House
They recently tore down a house next to mine and it had an unexpectedly profound affect on me. Like in my house, it had been a young group of friend living together in that house before it was torn down and that sparked the fictional last ride depicted in the song. The guitar tones and heavy piano had already created a warm nostalgic feel that works perfectly with the theme. 
— —
— — — —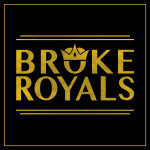 photo © Sound Snap Photography
:: Listen to Broke Royals ::