A sweet, honest testament to the true realities of a successful relationship, Blake Ruby elevates the concept of a love album with his personal narratives and eclectic gospel-pop fusion.
Stream: 'She' – Blake Ruby
---
A "love-song album"– typically teeming with carefree themes of captivation for another human; floating about the clouds, on top of the world, completely oblivious to surrounding realities.
Right?
Not for Maryland born, Nashville-based artist Blake Ruby. For him, the concept of a love song is rooted in depth, trial and error and working through constant struggles of self-identification that are so often overlooked when discussing the realities of relationships.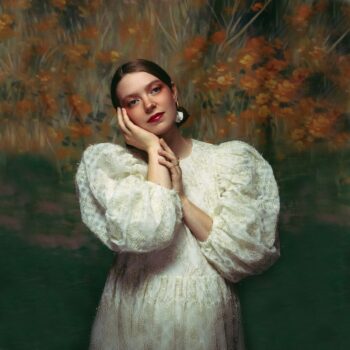 Ruby's new 11-track record She, an open, personal account of his own journey finding love in his longtime partner, encapsulates the wide array of emotions and experiences that defined his relationship as well as his understanding of what love looks like. Incredibly sophisticated, Ruby's melodic and unique pop-synth style shine through his storytelling ability, capturing moments of pain, rejoicement, and everything in between; an utterly honest ode to human emotion in its truest form.
"I wanted this record to reach young people that are searching for something deeper than a hookup, or need encouragement to work through difficult seasons of loving someone," Ruby said. "I want people to hear my failures in this record, my attempts at trying, my triumphs, the smallest moments that fuel love's fire, the scars and imperfections that make someone truly beautiful and human."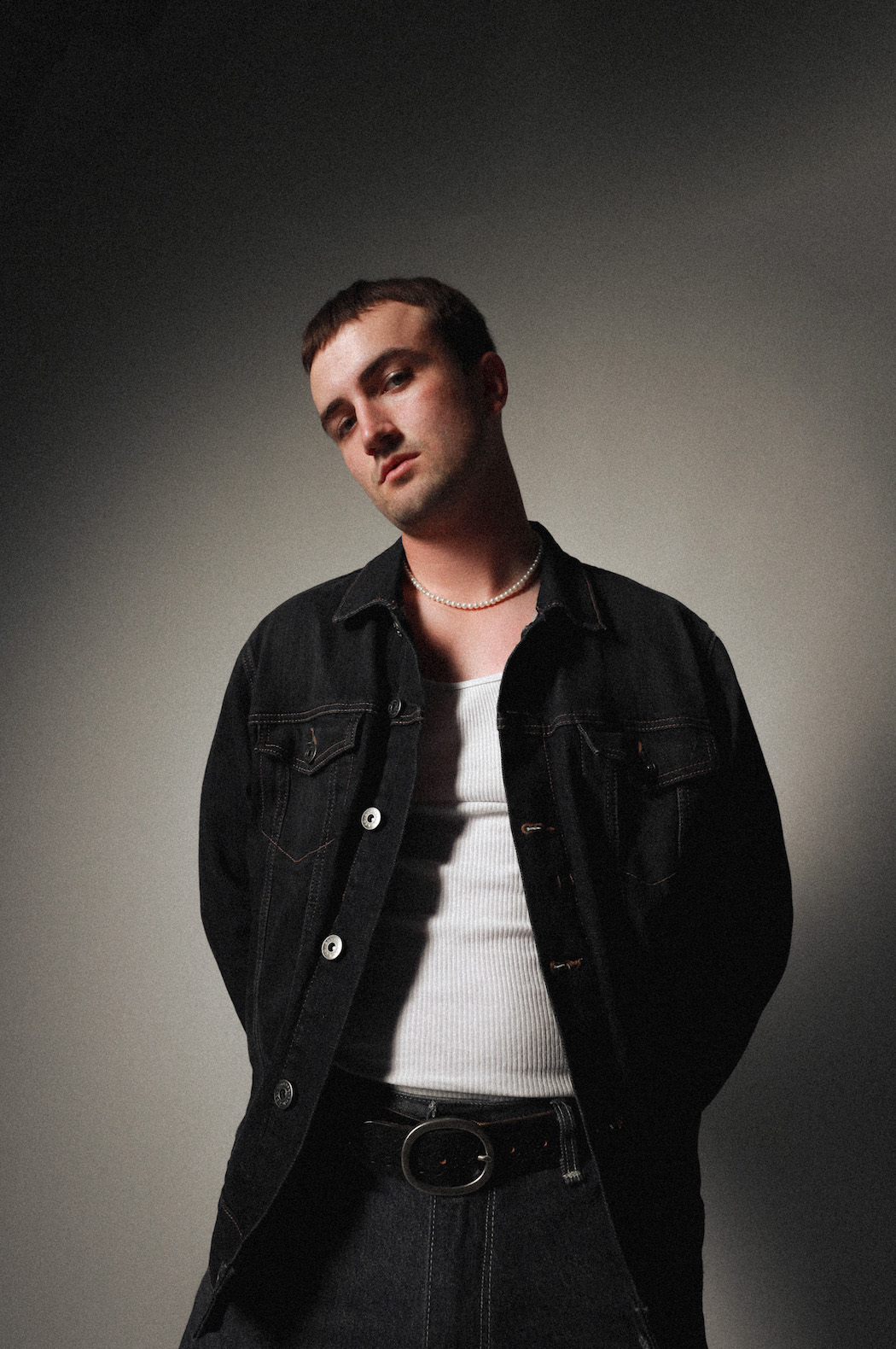 Ruby essentially offers a first-hand look into the depths of his experiences with the inspiration of the album, his wife – but does so in a way that provides clarity and resolution to seemingly difficult seasons of said relationship. She acts as an incredibly intimate, honest story of the highest highs and lowest lows that were experienced or could be experienced; a testament to staying true to yourself and your partner and a glimpse of hope that even through trials and tribulations, love has the ability to be strengthened and transcend obstacles, resulting in a greater bond than ever before.
"The reason that the album is called She is because yes, it's a love album, but it's a little deeper than that too," Ruby said. "This album's really about intersecting love and intimacy with faith and looking for intimacy and understanding within all that."
Throughout the strategically crafted record, Ruby speaks of triumph, lust, femininity, loneliness, rejoicement  – a whirlwind of emotions that typically aren't encapsulated or reflected upon in love song fashion. The unique depth to She was inspired through Ruby's experience with a long-term relationship turned to a marriage, offering his firsthand accounts of encounters with various struggles and victories.
---
"I think that my goal as a writer and as an artist is always to just reflect the world in terms of my experience in it," Ruby said. "I think that because we were dealing with all of these things that were deeper than just surface level relationship things or young love or whatever, it definitely got to a certain depth when I was reflecting that I didn't really expect. I just feel like there's been so many love songs that have been written that are just like, at this [certain] level; I wanted to go as deep as I could while still being respectful of the original emotion and experience."
Such intimate depth was certainly a step into uncharted waters for Ruby, but he ascertains that the victories of reaching audiences who can connect outweigh any sort of anxiety or fear of scrutiny.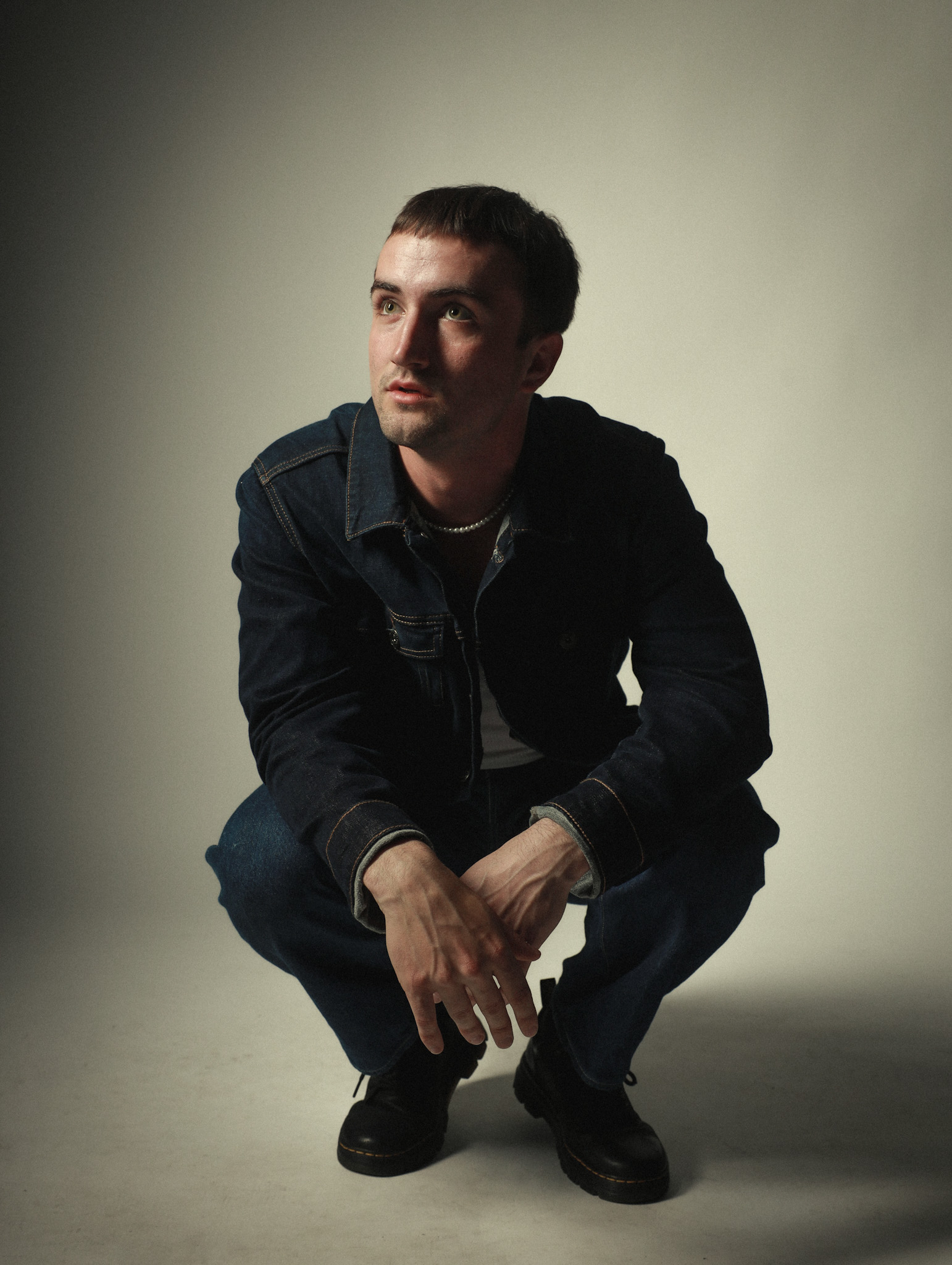 Although the album is exquisite in its intimacy, Ruby doesn't feel as vulnerable and anxious as one might imagine the creator of such an honest project would feel.
To him, the ability to be honest about his current state of life – one that might be unique for someone in their early-to-mid 20's – is a blessing and an opportunity to showcase the beauty of love for those who may be going through similar situations.
"The way I've seen it is as long as I'm respecting my wife in the way I'm writing these songs,  it's only going to benefit people potentially that hear it and get to attach it to their own relationships and experiences," Ruby said.
"As much as all of the marketing and all the visuals are tied in to me and my wife, it's funny how it wasn't really the intention when I started writing the project, it just kind of happened that way, and I was like, 'Oh, this would be like such a sweet way to kind of put a bow on everything.'  It feels intimate for sure. And that's the type of music I like to write. Like the stuff that hits me really hard."
---
Not only did this project showcase a leap of lyrical maturity for Ruby, but also maturity in sound, as the seamless production and additions of a range of harmonious sounds – including synths, strings, and organs – meshed to create a musical atmosphere tinged with feelings of discovery and revelation.
The unique, eclectic fusion of gospel, indie and synth pop demonstrates Ruby's experimental tendencies, a product of late night sessions spent with producer and musician friends, setting him apart from the traditional indie-pop sounds.
"A big goal of mine as an artist is to not put myself into a hole that I can't get out of sonically," Ruby said. "I definitely want to always be evolving and changing and just reflecting the kind of music that I'm into."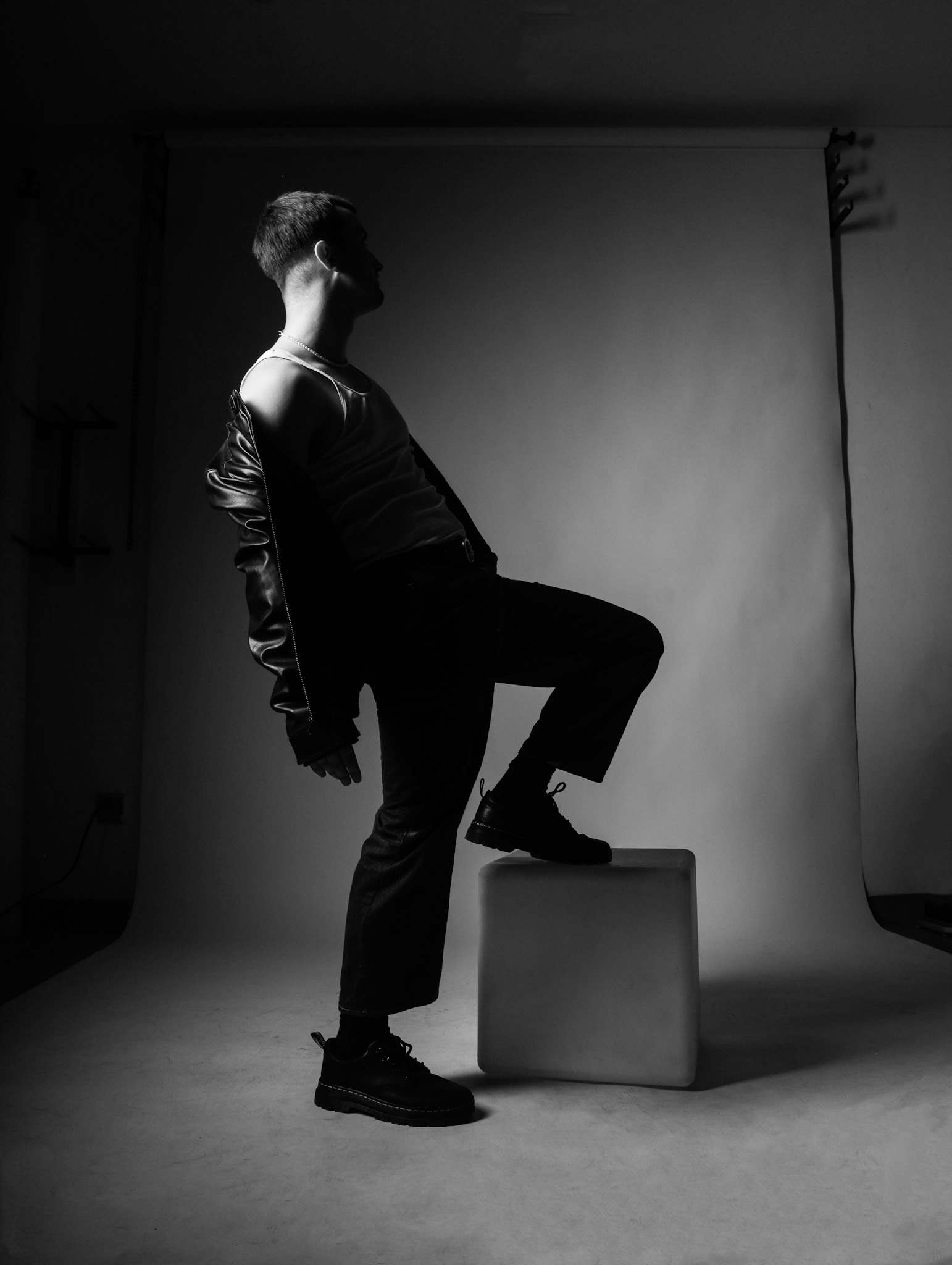 Ruby attributes some of the musical inspiration behind She to Dijon's 2021 record Absolutely, which led to experimentation with organic, roomy sounds, as well as live tracking and sampling.
"A lot of it was just a stream of consciousness," Ruby said. "Some of it was first takes – just try it and then edit it later or whatever. But a lot of throwing paint at the wall and then editing back."
"So it definitely gets you into problems, but it's really fun."
Experience the full record via our below stream, and peek inside Blake Ruby's She with Atwood Magazine as he goes track-by-track through the music and lyrics of his latest album!
— —
Stream: 'She' – Blake Ruby
A Track-by-Track Look Into She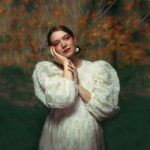 Solomon
We went straight into Solomon because this first track is talking about lust, it's talking about the potential tension of ruining this thing that's beautiful. Or, you could dive in and experience it to the fullest and kind of everything in between. It's actually funny, it was the last song finished to get on the record. I finished mixing it a day before we uploaded.
Woman
"Woman" is just a stream of consciousness poem, more of a personal reflection, whereas Solomon was more of me trying to tell this concept story of David talking to Solomon about the story of Bathsheba in the Bible, and it's super heavy.
Our Bed
"Our Bed" was kind of just a reflection on being lonely and insecure within such a secure relationship. Even if you know the situation you're in with somebody is beautiful and healthy and great, you can still be lonely and you can still feel insecure. That's kind of what that song is about. And then, you know, the flip side of that is how wonderful it is when that person is able to give you reassurance and hold you and just be like, 'we're good.' That's my favorite encapsulation of the album. I feel like it just is the most purely captured thing I've made in a while.
Only One
"Only One"  is pretty much a similar story, But I think what's cool about this one is it's almost like the come up of that feeling, you know. It's a little more triumphant than "Our Bed," which is kind of somber. this one's more kind of like, 'oh, okay, we're looking up.'
Lemongrass
 I just wanted to make Blake Ruby's version of a banger. I wanted to make something that was really feel good and groovy and reminded me of California, that was kind of the whole point of this one. It's not that deep!
Rewind
Rewind was about feeling kind of defeated. It's kind of like act two of the album in a way. It kind of takes you back to this low point, and then being able to look back and think about things a little more nostalgically, which then brings the next three songs into light, which makes it make more sense because the next three songs are a little bit more of me reflecting on experiences that were important to me.
Love You
"Love You" is  just me trying to kind of reflect on an emotion. The story itself in the song isn't an actual story of mine. It sounds like the most specific one lyrically, but it's actually just kind of made up.
On Fire
 "On Fire" is 100% real! Me and Kayla went to this wedding, one of our high school friends. Kayla and I started to dance and we just danced the entire night. I remember just sitting back and kind of watching her dance and having so much fun with all of our friends and just being like, 'Wow, like, it's really cool seeing somebody that you love just unleashing and being themselves.' That was kind of the point of that song.
Being in a long term relationship, I feel like a lot of people think that it becomes the same thing every day, but you get to fall in love with that person as many times as you want. I think why I wrote that song was I felt like I was almost seeing her again for the first time, you know?
Youth 
"Youth" is a triumphant moment. I just wanted people to see that love is real time. Your relationship isn't what you did in the past or how long it's been, or whatever, it's always in the present. It's always in real time.
Heaven 
This song is what making the album was like. I think it bookends really nicely with Solomon because it kind of ties you back into the idea that this album is bigger than just one relationship. It's kind of spiritual, too, and I wanted people to feel that.
— —
— — — —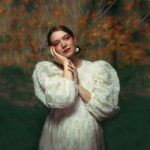 Connect to Blake Ruby on Instagram
 © Sean Bryan
:: Stream Blake Ruby ::
---