After the success of their debut track "Smoke," Mosa Wild return three years later to showcase their sonorous sonic stylings and instantly energizing lyricism. 
Stream: "Night" – Mosa Wild
[soundcloud url="https://api.soundcloud.com/tracks/577966203″ params="color=ff5500&auto_play=true&visual=true&hide_related=false&show_comments=true&show_user=true&show_reposts=false" width="100%" height="300″ iframe="true" /]
---
Releasing a wildly successful debut track can be a beautiful blessing but also a restrictive curse. Historically the success of your first release could seemingly overshadow any further releases but the advent of streaming services has arguably dissipated the problem, with fans making their own minds up, not aimlessly following tastemakers. Still, your sophomore track release still needs to be special to maintain momentum. Thankfully for Mosa Wild, "Night" is an indisputable triumph that simultaneously feels strikingly familiar and innovatively incomparable.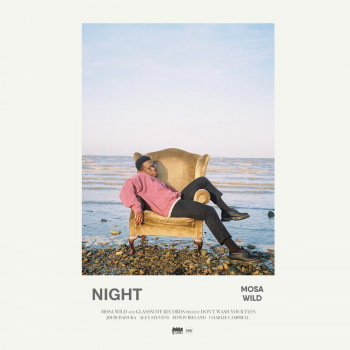 The band's ambition and verve to create something distinct is immediately evident on the track. While the track's chorus is proudly anthemic, the verses and bridge show as a stunning showcase for the band's intriguing, introspective lyricism. "Night" is produced by the incredible Jim Abbiss, who's worked on iconic genre-defining such as Adele's 19 and Arctic Monkeys' Whatever People Say I Am, That's What I'm Not.
This place is quicksand
A smile a decoy
I'm drowning slowly
She said to me
Don't wash your eyes out
Escape if you can
I'm afraid
That no love is evergreen
With "Night," Mosa Wild signal that their debut EP Talking In Circles, due for release this summer, has the potential to define the British music landscape in the same way as the aforementioned artists. There's a warm intimacy to Jim Rubaduka's self-assured vocal performance, which instinctively provides soothing comfort. The track's production makes masterful use of soaring guitar lines and a reticent, yet boldly ever-present drum beat to craft an intoxicating sense of imminent urgency.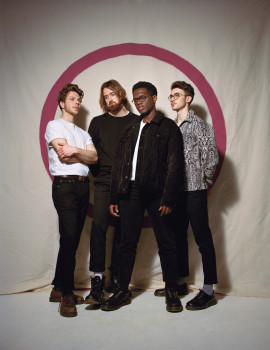 "Night" serves as the quartet's first release since 2016's Smoke but in that time the band have already racked up notable support slots with the phenomenal Maggie Rogers and the electrifying LANY. Having already honed their live set at colossal venues such as O2 Academy Brixton, Mosa Wild will play their debut live show at the more reassuringly, intimate Waiting Room in Stoke Newington. The quartet will also be marking their mark at Brighton's The Great Escape and Bushstock Festival, alongside Atwood favourites Jordan Mackampa and Rhys Lewis.
This night is long
And my fire's burning out
Help me be strong
Help me be strong
This night just seems to carry on
And his patience is paper thin
I'm torn like he is
I'm torn like he is
Mosa Wild's welcome return only serves to heighten the already feverish anticipation surrounding the wildly-talented quartet. While they undoubtedly owe a debt of gratitude to indie innovators like Bombay Bicycle Club and The Maccabees, their sound is uniquely their own and feels very much like a product of modern times. To put it simply, "Night" is an exceedingly epic yet vehemently vulnerable anthem that's extraordinarily exciting and thrillingly reverberant.
Released April 18, the track's minimalistic yet divinely atmospheric video, centred around voyeurism, serves as an amazing showcase for the band's undeniable chemistry and feverish passion:
Stream: "Night" – Mosa Wild
— —
— — — —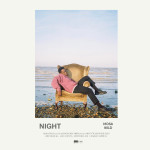 ? © Hollie Fernando
:: Stream Mosa Wild ::