In anticipation for their forthcoming album, Golden Ticket, Atwood Magazine spoke to Brasstracks' Ivan Jackson and Conor Rayne for insight on the album's creation, inspiration for their new directions, and more.
— —
Ivan Jackson and Conor Rayne, the musicians that make up Brasstracks, are no strangers to collaboration. The pair came together in 2014 while studying jazz at Manhattan School of Music out of a shared "rebellious spirit," Jackson says. "There are a lot of people in the jazz sphere who want you to stay in the jazz sphere, and keep the 'jazz dream' alive." But the pair don't believe that musicians should always stay in any one sphere – "The world moves on with different tastes, and it feels like the main goal of music is to touch as many people as possible."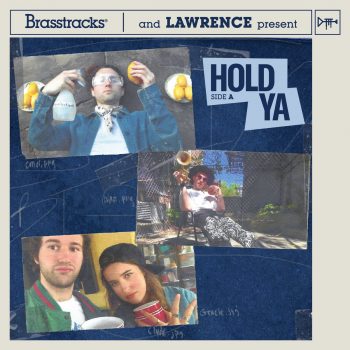 Almost from day one, Brasstracks has broken the mold. From their Grammy-winning collaboration with Chance the Rapper ("No Problem" feat. Lil Wayne & 2Chainz) to their work on Anderson.Paak's Malibu to work done with Mark Ronson, Brasstracks have seen their share of high-profile collaborations. But with their forthcoming LP, Rayne and Jackson think they have their Golden Ticket.
On an album filled with features, the duo have stamped their identities loudly. Both writers and producers, Rayne and Jackson walk the line between classic R&B and soul sensibilities and the attitudes and sounds of modern R&B and neo-soul. "We've leaned more on the features, which is a popular thing to do right now in modern music. But we blended that intention with going back to the way people like Quincy Jones produced. You get a bunch of musicians in a room and build a song from scratch with musicians in the room. We do the modern thing on the surface, but the actual production is very much pulling from older generations, older influences," Rayne says.
Today's mode of making music pulls from so much but defies classification at the same time, and Brasstracks' sound sits firmly in the middle of those attitudes. On producing their own music, Jackson says, "Conor and I have been making our own music since we were like, three. There's not another way. Producing is a part of who we are. We'd been producing without knowing that we were producing for years, and then when someone told us that this was a job, we were like, 'Are you fucking kidding me?' There isn't a world where somebody else finishes a Brasstracks song."
Stream: "Hold Ya" feat. Lawrence – Brasstracks
---
Bringing others into the Brasstracks space has been a longstanding tradition, though, during prior releases, Jackson recalls feeling a bit of an imposter syndrome forming, putting out features with lyrics he didn't feel he'd fully co-written. But now, they co-write most of the lyrics with their featured singers, and the process is almost second nature.
"It's not so different from what our process has always been. We certainly leaned into the feature thing a little bit more, the collaboration thing, but it's not like anything that's very foreign. It feels like we've been bringing people together all the time. And that opens us up to include another artist that often was the right musician for the job. Conor and I play a lot of instruments. We decided to get away from doing everything ourselves. What did change was our mentality on the sound and the eras – exactly where we were in the time influenced what this album sounds like."
Rayne agreed: "We've developed this sound over the last five years that's really strong as its own thing; it's been in the works for a while. So whatever singer or rapper we're working with is in addition to the sound. We made sure we were all on the same page conceptually before we started making music."
Golden Ticket features collaborations with an exciting variety of musicians; from scratchy-voiced soul singer Samm Henshaw (on the album's first single, "Change For Me") to the energetic Tank Ball (of Tank and the Bangas) to jazz pianist Robert Glasper to rapper Common. The record contains a palpable joy acting as the driving force with Rayne and Jackson as the bright center.
Listen: "Hold Ya" feat. Lawrence – Brasstracks
---
"That usually just happens. Music is just – it's just plain fun. That energy gets captured. If you're making music and you're not having fun, that energy gets captured and you don't want that. When I'm behind the drums or I'm sure when Ivan's playing keys or playing trumpet, it's like, what is there to not be grateful for?" Rayne says. "You might get sluggish in the studio one day, and that might come out in the music, but there's still an overlay of 'Thank God this is my job,'" Jackson says. Was there any part of this record that was challenging to make? "No."
To Rayne and Jackson, Golden Ticket is more than an album.
"Conor and I were working for Mark Ronson last year when we were trying to figure out a name for this album. In the process of Mark putting out his album though, it felt like there was a lot of noise around that release – nobody's fault, just the fact that there was so much other music going on around it. And we were so stoked to be working for Mark Ronson. In a lot of ways, he's part of the blueprint for me and Conor. So his album comes out, and then even our blueprint is still getting covered up by some noise. It kind of made us realize, 'I'm a trumpet player and you're a drummer. If there's static around that, what the fuck are we gonna do?'" Jackson says, laughing.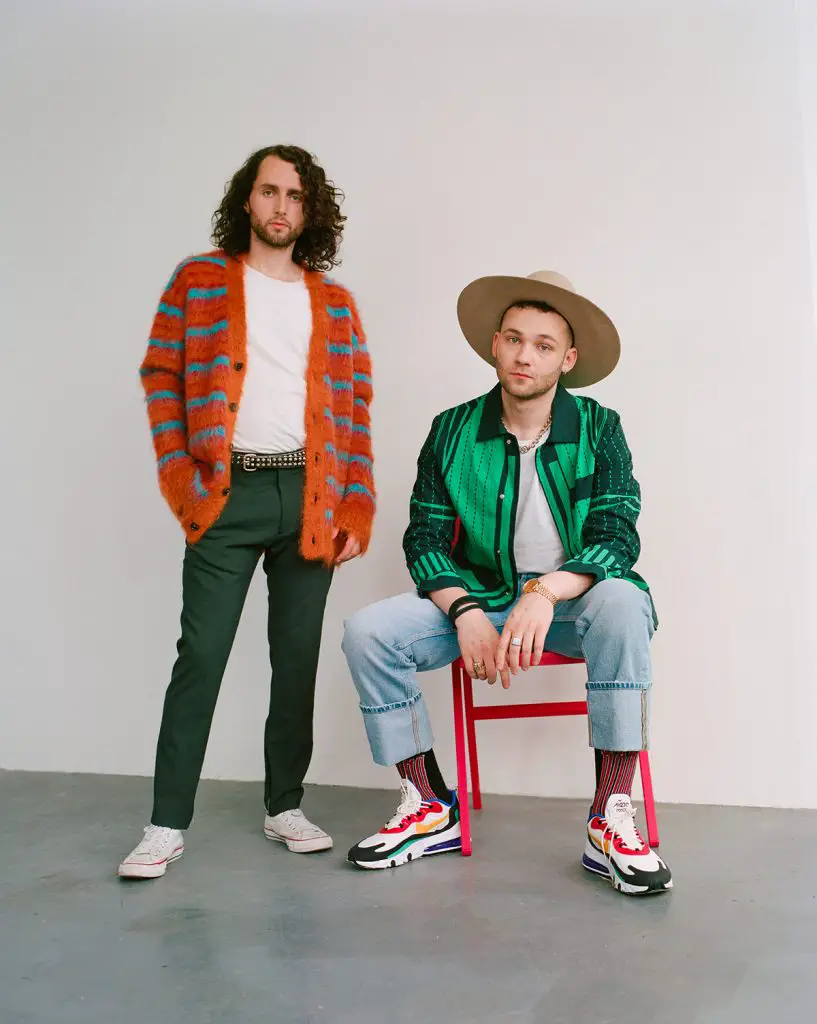 "It was originally going to be called Here Today, Gone Tomorrow. And that sounds really dark. And that isn't what it is. Everything is a slower burn than ever because music is both getting digested quicker and slower. People can go back on Spotify to any song they want in the world, so you can have an album that blows up four years after releasing it. So we had this idea of, this is gonna be our golden ticket. But is it? There are methods of marketing going on that are a little tongue in cheek. There's so much noise around all this music happening."
Jackson continues, "We decided that it was the best thing to do, to dig completely into our roots and do exactly what is right and true to us. That led us to both the name and the sound, being really comfortable in our own skin. We're just trying to be exactly who we are and somehow we got a golden ticket that brought us into the major label sphere."
Golden Ticket is the kind of album that sticks in your gut, with its blisteringly tight horn lines and grooves, with the positivity and joy that you can practically feel on the sound waves. When it releases on August 21st (via Capitol Records), this somewhat joyless year is all but guaranteed to be made a little brighter by this shining golden ticket.
— —
? © Evan Browning
:: Stream Brasstracks ::
---