Singer/songwriter Esbie Fonte's "Ducky" takes the listener down a journey of despair through an unlikely metaphor.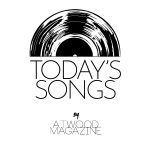 Stream: "Ducky" – Esbie Fonte
---
Sometimes there are those exes you keep coming back to; you know it is not meant to be, but you cannot seem to quit the habit. Singer/songwriter Esbie Fonte's melancholy new single "Ducky" captures the experience of finally breaking free from negative love.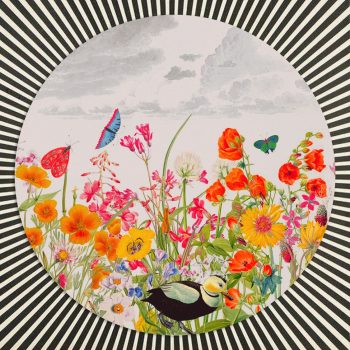 Rubber ducky kisses
That aren't love
Fake plastic squeaks
To hide underneath
Yellow squeaky clean
Fake plastic physique
Independently out February 4, 2022, "Ducky" is Esbie Fonte's first release of the year, following last summer's "Idle Hearts" with Harley Bird. Originally from the San Francisco Bay area and now based in Los Angeles, Fonte was raised in a highly musical household. Growing up in a Peruvian and Italian family, her background is quite diverse; she cites her father, a folk and bluegrass musician, as a significant inspiration alongside such singer/songwriter legends as Joni Mitchell and Joan Armatrading; like them, she channels profound emotion into each of her songs, including "Ducky."
Colorful, bright, and born from deep-seated emotions, the tune is titled "Ducky" as the artist uses a rubber duck to represent her relationship's façade. Now looking back at the situation, Fonte realizes she was living a lie. Depicting everything as plastic is the ideal imagery to signify a counterfeit romance. On the outside the pair appeared to be the perfect couple, hence the line "yellow squeaky clean." In reality though, it was a partnership filled with sorrow.
You're great in the tub
But I've had enough
Turned off the water
Watched you circle the drain
With all my tears
You washed away
When we think of rubber ducks, it usually brings about comforting imagery. It can evoke thoughts of warm bubble baths and happy childhood memories of playing with the tiny toy in the tub. It is so fascinating to see the juxtaposition Fonte uses, taking this object and turning it into a vessel of melancholy anguish:
Rubber ducky sadness on rainy days
Wishing all my feels would just go away
I don't wanna be left feeling this way
Heartache and pain
Romance but disdain
— —
Stream: "Ducky" – Esbie Fonte
— — — —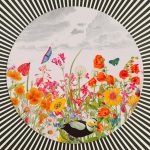 ? © 2022
:: Today's Song(s) ::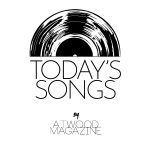 ---
:: Stream Esbie Fonte ::
[soundcloud url="https://api.soundcloud.com/users/18753844″ params="color=ff5500&auto_play=false&hide_related=false&show_comments=true&show_user=true&show_reposts=false" width="100%" height="450″ iframe="true" /]