Vibrant colors swirl and swarm as emotions fly higher than high on Rubycon's vivid new music video "Buku Love." A dynamic burst of lively visuals mesmerizes the eyes as warm electro-pop dazzles the ears, inviting us to bask in the untamed exploration that is Rubycon.
You sneak a kiss when no one's lookin' in the service cornucopia
Have you told him yet or have you let the rhyme grow a pinocchio?
The rules of this game never change and yet they never stay the same for long
I used to play guitar but then I quit and now I just play something else
Watch: "Buku Love" – Rubycon
---
Atwood Magazine is proud to be premiering Rubycon's music video for "Buku Love," designed and directed by Crichton Atkinson and starring Ian Hafiz Turner and Ana Ratner. The Brooklyn-based brainchild of Woodstock-born Ian Hafiz Turner, Eric Lane, Daniel Meron and Elijah Tucker, Rubycon describe themselves as a "synth-based electro art rock ensemble" whose music "morphs from tropical sci-fi to gothic futurism." They take themselves seriously, but they're here to have fun. They want to make you dance, smile, laugh, cry, and probably a few other things too.
"Buku Love" is off Rubycon's 2014 debut album of the same name, which will be rereleased December 12th, 2017 via Rabbit Rabbit Rabbit Records. The song is quintessential Rubycon and a perfect introduction to the band's juxtaposition of fun frivolity and deeper meaning: "Buku, a slang appropriation of the French Beaucoup, basically means, "a whole lotta"…" explains Ian Turner. "The song is about having so much love that you don't need anything, and from that place of self sufficiency you are free to love and be loved, without expectations. It was something to which I aspired when I wrote it. I guess I still aspire to it."
You can't hold onto me,
I'm ephemeral but don't just let me go
I don't need anything,
I got buku love but oh I want you so
Says Turner, "I actually wrote Buku Love in college, as a coping mechanism to survive a passionate, rocky, on-again off-again affair with a hot young mess. Then I forgot about it, and years later friends begged me to record it."
"Buku Love" definitely evokes buku love, if you catch the drift. The song's hypnotizing excitement is mimicked and elevated in Crichton Atkinson's video, which tells something of a story to accompany the song's relationship dynamics. "She… got inspired by the cyclical harmonic progression, which oscillates between tension and release, as well as the the idea of ephemerality and impermanence as it relates to love," Turner observes. "That's how she came up with the idea for the cloud man and the rainbow raindrop lady. That she falls from him, evaporates, and returns to him. She wrote the treatment, and held a super clear vision. She knew exactly what she wanted down to every visual detail. She was super thorough and working with her on this video was a dream!"
Crichton's vision adds a layer of comprehension and extra purpose to "Buku Love." She shares: "The cloud man in the video is made out of the one he loves, the raindrop lady, and she falls from and returns to him. She creates his body through the aspect of his desire. They dance their time into eternity together, pretending because of each other that they mean something, acknowledging that love is the root of our intention, it is the cause of all that we make into our destiny."
I can see you bring 'em down
to their knees and let 'em kiss your hem
But those who worship us aren't worth a fuss
they'll never make a saint of you
You almost cry when I'm inside
and then your game catches up with us
I heard your song before
I don't know where
but now it's spinning in again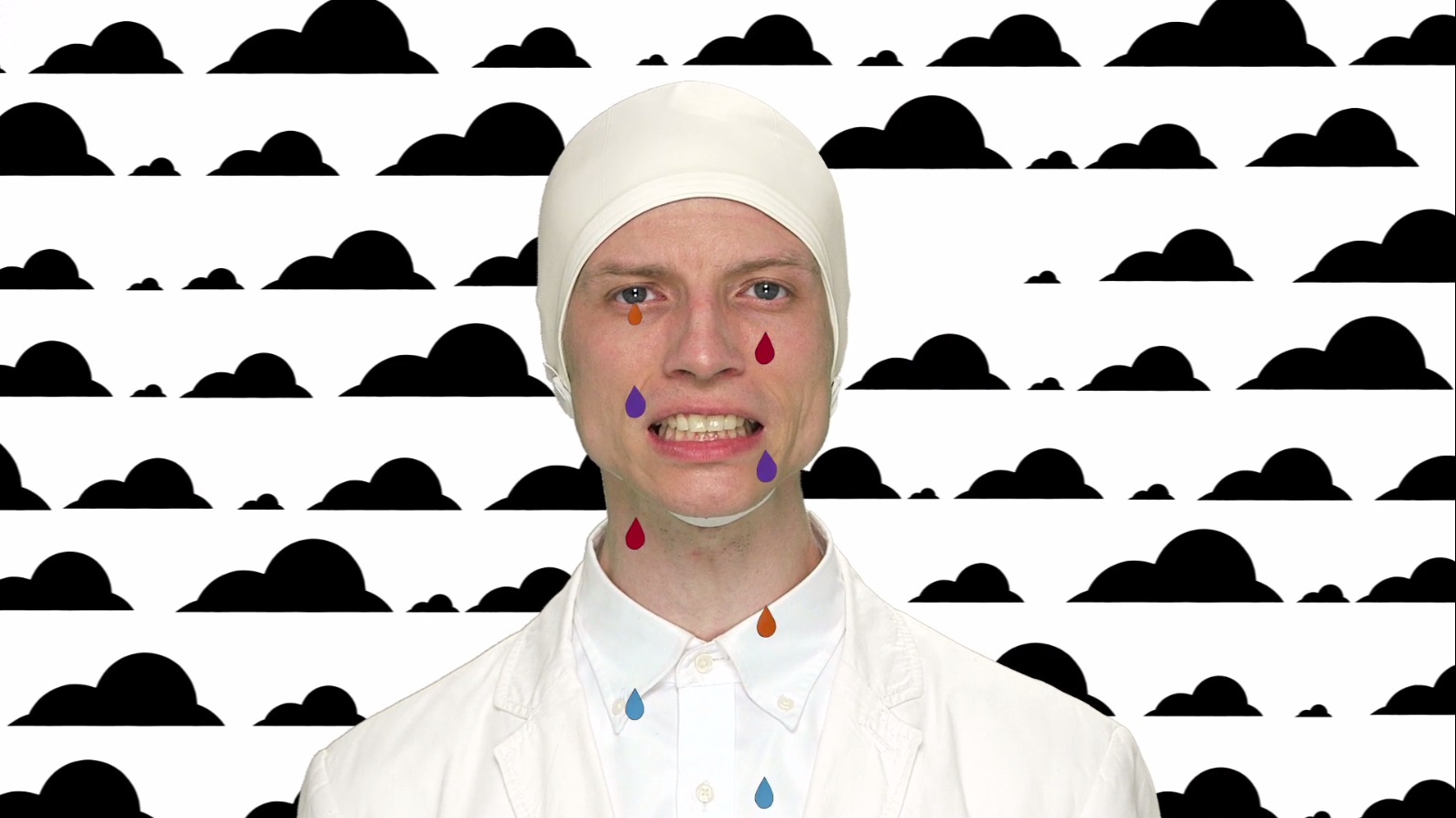 A year after it was filmed, "Buku Love" is finally here for the world to enjoy. Driven by Rubycon's music and propelled by Ana Ratner (rainbow raindrop lady) and Ian Turner's acting, the video captures our attention and holds on tight as it swings through love and passion's many convoluted layers.
— — — —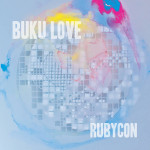 photo © Crichton Atkinson
post © Ace Salisbury


:: Listen to Buku Love ::
---