A heady dose of impassioned, intimate, and feverish rock n' roll, My Ugly Clementine's debut album 'Vitamin C' is an empowering injection of energy and emotion from a band that's ready to take the world by storm.
for fans of MUNA, The Aces, COIN
•• •• •• ••
For us to say that My Ugly Clementine's debut album is jam-packed with essential repairing, restoring, and rejuvenating nutrients would be an understatement: A heady dose of impassioned, intimate, and feverish rock n' roll, Vitamin C is an empowering injection of energy and emotion from a band that's ready to take the world by storm.
Yeah 'cause we share a friend
doesn't mean your values fit the way I am
just because I have smaller
hands doesn't mean I
can't do what my male friends can
I see that you
you are taller than me
but it's not true that
I'm smaller than you
the work I do runs
on passion and that's
I suppose the qualifcation
don't get me wrong
i respect everything that you've done
but i do feel that this isn't
the other way 'round
and that I don't understand
just cause my playground
wasn't surrounded by men?
– "Playground," My Ugly Clementine
Stream: 'Vitamin C' – My Ugly Clementine
---
Released March 20 via Ink Music, Vitamin C arrived earlier this year as the debut album by Austrian post-punk supergroup My Ugly Clementine. Based in Vienna, My Ugly Clementine introduced themselves just over a year ago through the dynamic, impassioned single "Never Be Yours," and they haven't looked back since: Consisting of Sophie Lindinger (Leyya), Mira Lu Kovacs (5K HD), Kathrin Kolleritsch (Kerosin95) and Natasja Ronck, the indie rock four-piece bring a wealth of talent to ten songs that demand not only our ears, but also our hearts.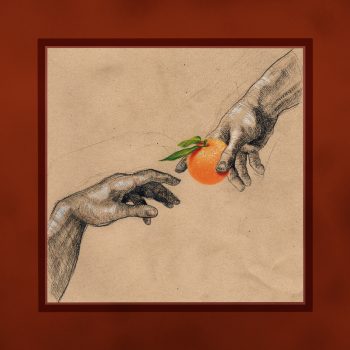 The band waste no time in asserting their greatness: Opener "Playground" lights up the room with a strong, incredibly simple assertion of gender equality: "Just because I have smaller hands doesn't mean I can't do what my male friends can," sings a fiery Sophie Lindinger, pushing back on misogynist sentiments that continue to be pervasive throughout the music industry: The phrase "you're pretty good, for a girl" is all-too commonly heard at gigs around the world – just ask such acclaimed artists as The Aces, Dorothy, and the countless artists we spoke with for our 2020 Women's History Month feature. My Ugly Clementine take off from this starting place, erupting with electric overdrive and tight grooves that scream rock n' roll.
They keep the party going with "My Dearest Friend," a fast-paced reflection on relationships. Intimate lyrics and driving rhythms keep our ears perked and engaged as the band ruminate on the changing nature of our connections as we grow, move, lose, and gain touch.
Don't want to fake it cause it might break it
but i should face cause it would be wasted
A few years ago it was when we did connect
Still I feel about you that you're my dearest friend
But I dont think we've ever figured out quite well
that in the case of a spilt up what there would be left
So I lost myself again in my head
is this where I want to be in this exact moment
and i know with all my heart, you're my friend
you've been from the very start until our very end
– "My Dearest Friend," My Ugly Clementine
While Vitamin C is a pill best taken whole, the song "Who" is without a doubt one of My Ugly Clementine's standout moments across their debut. The album's third track is a sweet, catchy injection of pop that leave sit all on the table: Diving deep into self-confidence and and our interpersonal relationships, "Who" is an unapologetic burst of individuality and trust, knowing and understanding. It's the kind of song that means something different to every person who hears it, but nevertheless has the same inspiring physical impact: As My Ugly Clementine lift up our spirits and ignite our inner fires, they once again prove themselves worthy of the title "supergroup" and all the acclaim associated with that name.
I'm not your friend
only because I'm nice to you
I'm not your love
Just 'cause I have some love for you
'Cause in my world
we live along and care 'bout us
Though we don't know
what stories people might have
I'll help you out
I don't care who you are
I'll be your guide
I don't need to know
who you are…
– "Who," My Ugly Clementine
---
There's never a dull moment on Vitamin C: "Hairwashsong" is hypnotically immersive with fat guitar licks, enchanting harmonies, and a nonchalant message of you-do-you hair hygiene; "Try Me" is a smooth, laid-back slow-burner with thick bass grooves and soaring vocals – the kind of breakdown one might hear from Alabama Shakes, if we're in a comparative mood; and so on: "Cool for You" is raw, unadulterated punk, "Never Be Yours" is unhinged, turbulent ecstasy; "Talk to Me" is carefree jubilation; and the groovy "The Good The Bad The Ugly" is a hopeful, lyrically direct, and unifying anthem for female equality and breaking gender divides:
If I get a pound for each time someone says to me
all I can do is look fine and that I'm oh so sweet
let me count all the times someone stares at me
only because I decide to wear my belly free
So what the hell I even start to think like that 'bout myself
and that I can't do what I want to because I wear a dress
I do believe we're the same if there just is a heart
and If I want to I will do so
don't you mind my parts
I know in the end we're one creation
Where do you pick your rights to judge
Cause it's about what someone does
Oh and in the end we're one whole nation
so I dare myself to stand my back
Cause in the end it's someone else's crap
---
By the time My Ugly Clementine reach Vitamin C's closer "Peptalk," listeners know exactly who this band is – why they're here, what moves and shakes them, and all that nitty-gritty in-between: Thus following the intensity and excitement of the preceding nine tracks, "Peptalk" breaks things down and brings us face-to-face with the band in a raw, vulnerable stare-at-yourself-in-the-mirror confessional. With just a lone electric guitar as her accompaniment, Sophie Lindinger spills her soul for the last time:
For years I've been walking
in the shoes of someone else
and I have been promising
promising myself
that I'll stop the waiting
for somebody to find me
I know that's naive
but that's what I did
still today
and I am still wondering
I wonder 'bout myself
that everything I know
I will someday learn to show
and I know out there
maybe somewhere near
There will be something greater
bigger than my fear
Oh I'm good enough
I'm good enough
And with a final, fiery clash of cymbals and heavy strum of the guitar, My Ugly Clementine stun us into reflective, solemn silence.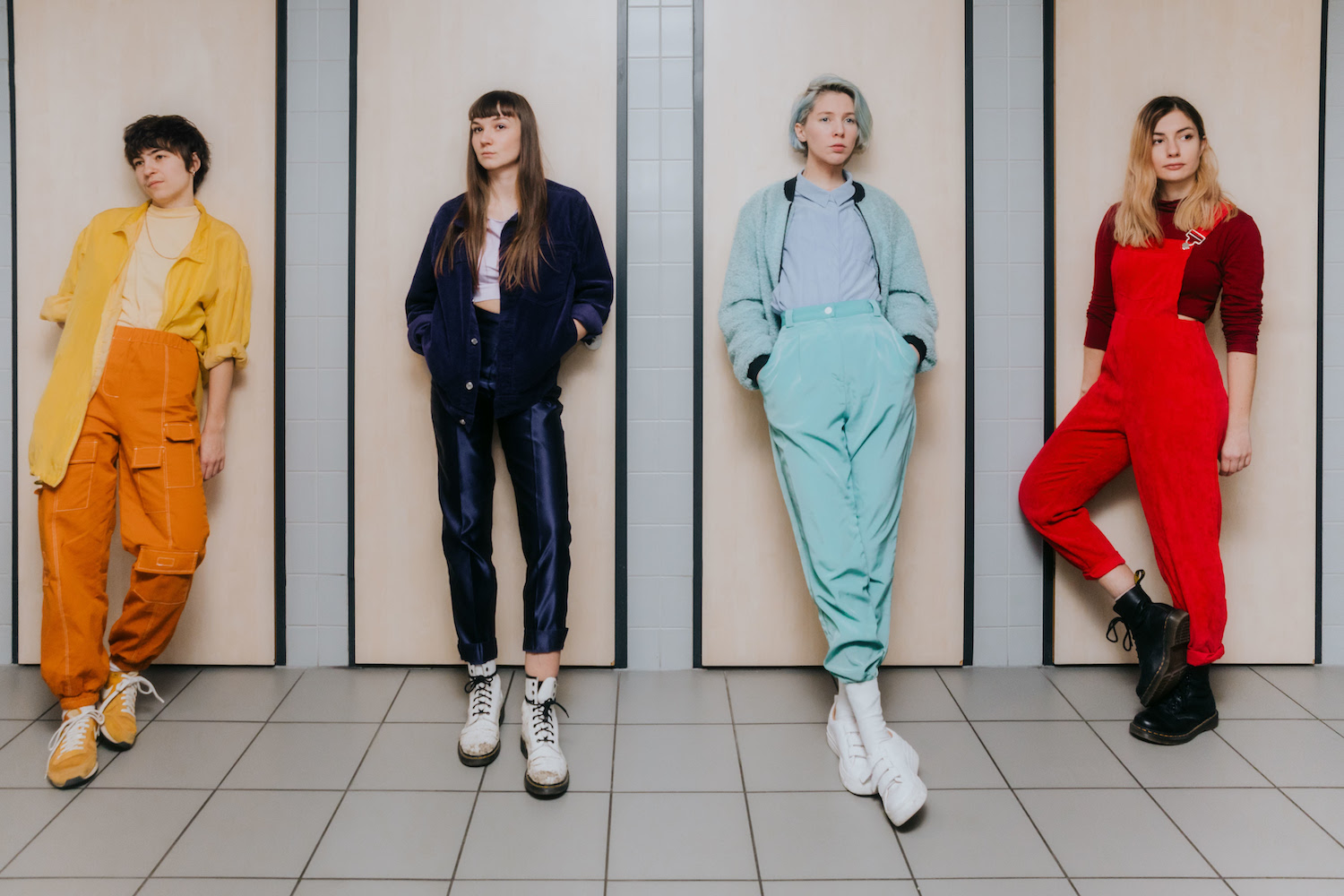 Vitamin C is the kind of debut album every artist wishes they could have.
It so perfectly encapsulates My Ugly Clementine that we need not know the origins behind the songs, or the meanings of every line, in order to understand and connect with their messages. Few bands have hit as hard and felt as My Ugly Clementine did this year. Their music is current, yet timeless; emotional and evocative, yet cool and controlled. Vitamin C truly is a fresh squeeze of 21st Century indie rock, and we wouldn't have it any other way. Whether you're in need of rejuvenation, restoration, or repair, give supergroup My Ugly Clementine a listen and be prepared to get blown away.
— —
— — — —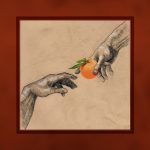 Connect to My Ugly Clementine on
Facebook, Instagram
? © Hana Fasching
Vitamin C
an album by My Ugly Clementine
---