Stuck in the loop of a negative past and hopeful future, "Circles" by B-ahwe is a laid-back and gentle remedy for overcoming stressful times.
Stream: "Circles" – B-ahwe
---
We want life to be this linear route where we just keep pushing forward and once something has ended we don't have to deal with it again, but we have to see life in cycles.
Taking emotions and translating them into sensory and abstract forms is something that comes naturally to artists. Feelings that we know too well, even if deriving from the depths of the individual's heart, are enhanced or distanced, reaching us through the likes of visuals and soundscapes. The past year has likely made us think more about ourselves and our emotions, a lack of distractions forcing us to be introspective and perhaps consequently uneasy with our identity. But the battles our minds may face are not necessarily a bad thing. They can be therapeutic in the long run, causing us to understand ourselves better.
Willing and able
These scars that fell at my table
Grounded and forming
Forces I've fought from a sensitive calling
Willing and able
But how the mind runs in circle
Time travelling old wounds
Leading to archives deprived
Atwood Magazine is proud to be premiering "Circles," the latest single by UK artist B-ahwe (released 30 July 2021). Gentle but energized, the song is the flickering orange glow of a candlelit room. Its atmosphere is super chilled but there's a burning heat in the background.
"''Circles" is about the constant circles the mind sends you in as you try to evolve and move forward," B-ahwe tells Atwood Magazine. "Just when you feel you have found yourself in the next steps of your life, your mind starts to re-run difficult past memories, or question if you have really grown or developed."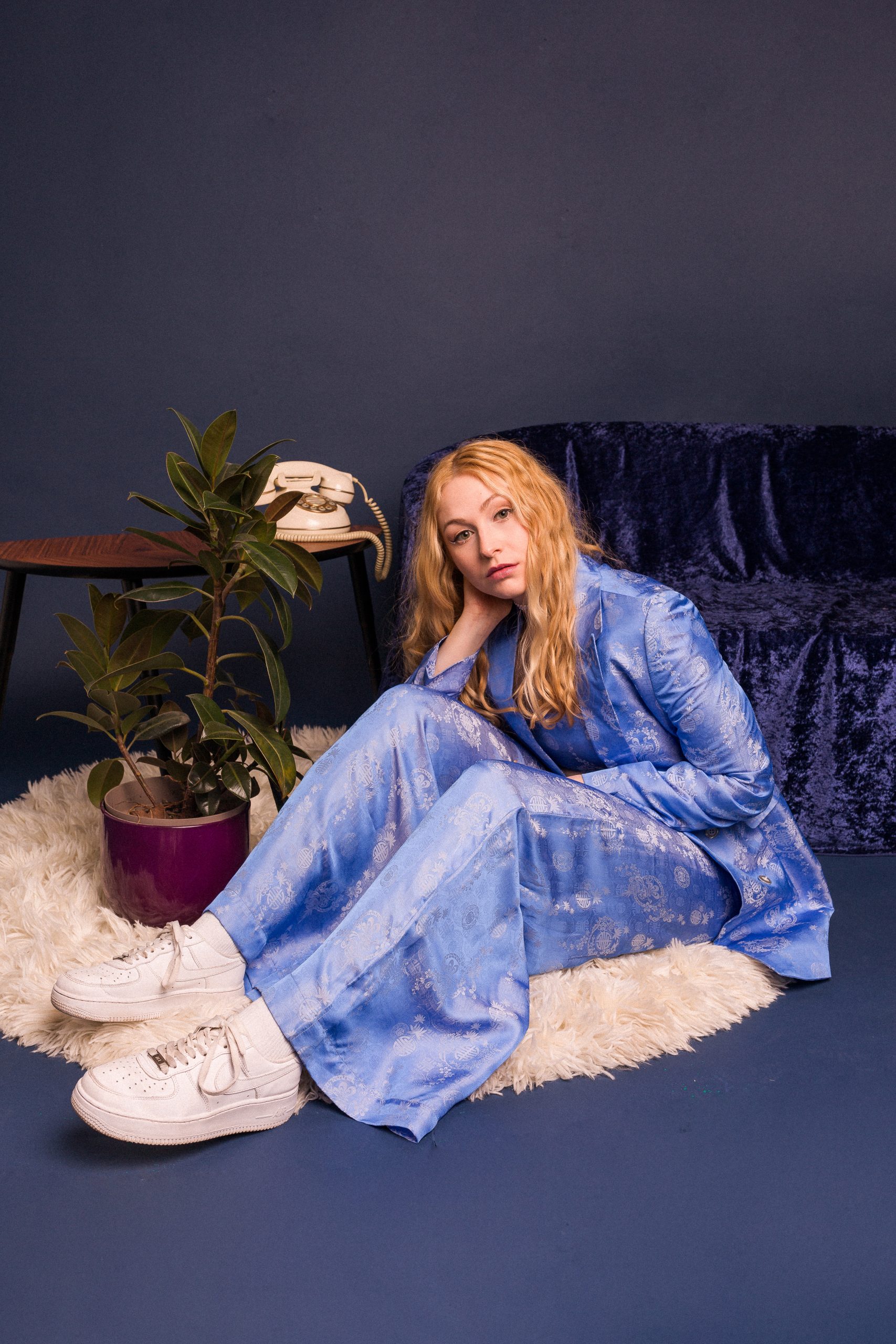 These circles are present in the way that the song swirls, a jazzy R&B groove paired with B-ahwe's gentle vocals. The verses are whispery rap as though hurriedly speaking to oneself, letting out the thoughts in the head while trying to combat the demons inside. 'Time travelling through old wounds/ Winter got me curving cold blues/ When the clocks go back and the dark descends/ New year but I'm living in the past few' B-ahwe begins over a twinkling bed before exclaiming 'No way to wade through all the scars/ Got hope but a haunted heart.' As the song goes on, maintaining a similar steady pace throughout, there are references to changing seasons (''Autumn calling again/ Just long enough to forget the warmth' and 'Birds trees sing again') reminding us of the progression of time while also being stuck in a loop. All of which, in a state of negativity, can make us question whether we can ever move forward.
"We want life to be this linear route where we just keep pushing forward and once something has ended we don't have to deal with it again," B-ahwe further explains. "But we have to see life in cycles. We are always learning from the past but that doesn't mean it rules us, and it doesn't mean that we're not growing."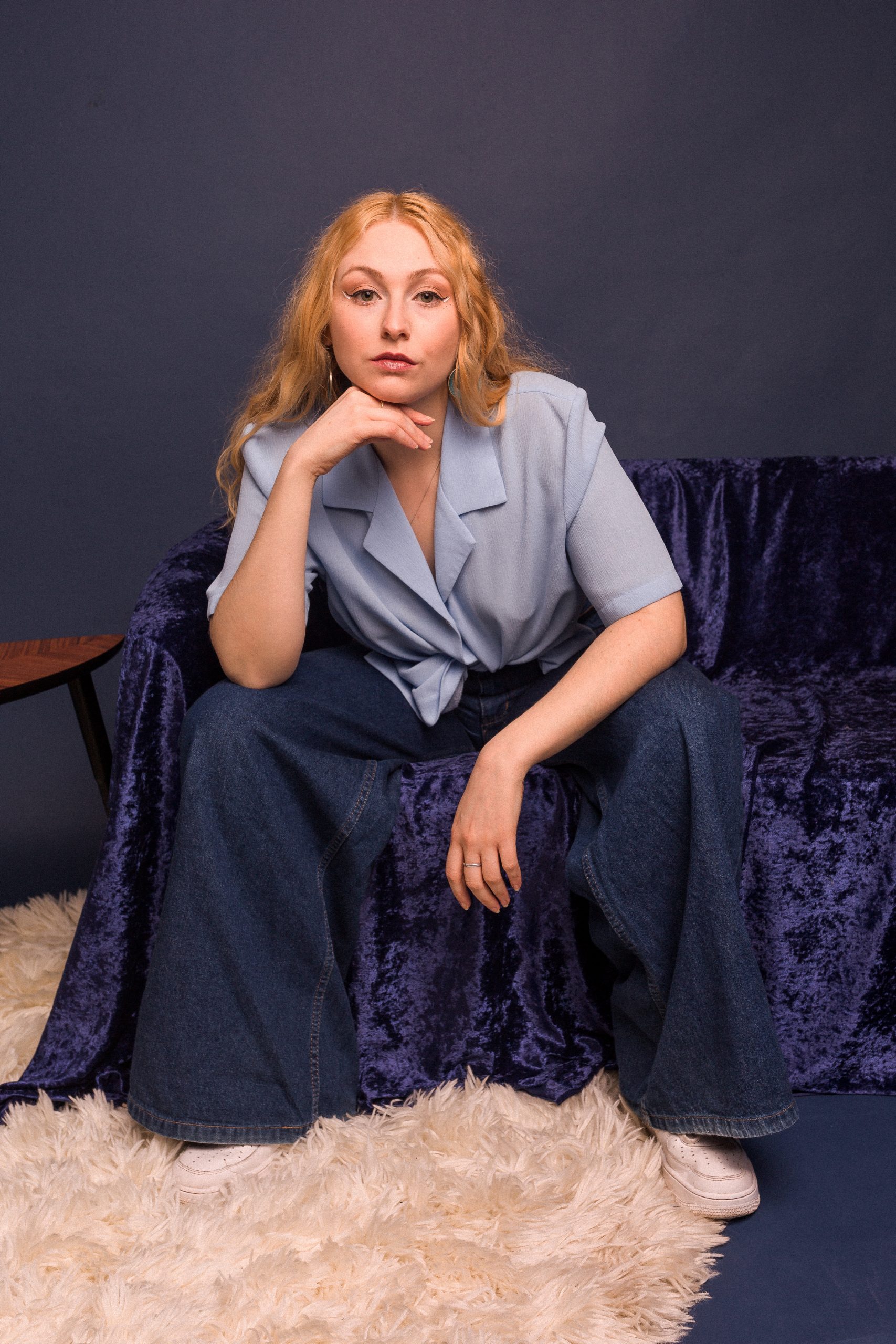 Saline won't wash way all of the cause of my doubt no matter how i lay down
Blood sweat and tears it won't count
My roots tell me that
I know how they bled their soul to survive but that is just why
I refuse to deny, as sure as your soul flew east
I gotta fight
Cos you put all this all in me too much love inside my blood and it has to be heard
Free this bird.
Oh I'll free you, I'll free you, I'll free you
"Circles" is the follow-up to "Bewitched" released in May. Like B-ahwe's debut EP Nuance which came out last year, the latest tracks emit the atmospheric, neo-soul vibes that's becoming associated with the former Leeds (now London) based singer-songwriter. The collection of songs that make up Nuance is her way of exploring mental health and overcoming dark moments, written during a long period of illness. Then "Bewitched" is a luscious take on the innocence of first love no matter how cruel and troubled the relationship is. With lyrical inspiration stemming from Ella Fitzgerald and Oscar Wilde, it dives dreamily into the fictional- a recurring theme if regarding the sound of B-ahwe's music in the context of life. 
'Haunted by all the ghosts/ Put myself first and hope/ When the time is up, cos the time be up/Did I hold myself through it all- proud?' she spurts out towards the end of "Circles," searching for strength. Having our emotions go around and around, alternating between the happy and the stressful can send us into a daze as though we are unsure of who we are anymore. It's this that the song highlights the most but, with its calmness and subtle whimsicality, it encourages us to put ourselves at ease and drift into the fantastical. 
Stream "Circles" exclusively on Atwood Magazine!
— — — —
Stream: "Circles" – B-ahwe
— — — —
? © Milly Hewitt
:: Stream B-ahwe ::
---