With its bed of subtle strings and mellow groove, singer-songwriter Archie Faulks' "What For" is a reminder of how to defeat inevitable bad days.
Stream: "What For" – Archie Faulks
---
Styles of music tend to evoke certain moods, conjuring up stereotypes and atmospheres. Jazzy undertones create a sensualness that, when integrated into the flow of singer-songwriter pensiveness, have the effect of an evening's blazing fire in a dimly lit room. It's cosy and familiar, the song sweetly entering us like a glass of red wine being slowly sipped on. There's a snowstorm happening but, taking refuge in the midst of the dark orangey red glow, all outside is forgotten.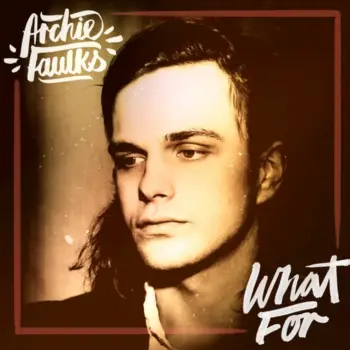 i'll give up the greatness
drop out the fight
cos if i get any deeper
ill be losing my mind
as i get out the car now
in the city of blinding lights
i'm holding a candle
and its flickering right
Atwood Magazine is proud to be premiering "What For," the latest release by London-based singer/songwriter Archie Faulks (17 January). Over a bed of subtle strings and mellow groove, he counters all negativity with a reassuring turn to the power of music.
"When everything feels helpless in life there will always be certain things that can provide an element of comfort," Faulks tells Atwood Magazine. "I am lucky that singing, writing and listening to music gives me that. This song is about, despite it seeming like my world is falling apart, I still have a safe refuge in the history of recorded music and my own guitar."
from now on everyday feels like that
all around me
everything turns bad
every day feels like that
since it went wrong
so i'll go to my world
and dream another girl
so i'll keep dying here
again and again
So come be my life line
so you know that i'm find
then i'll let it break and we'll walk to sunrise
so i'm like i got the music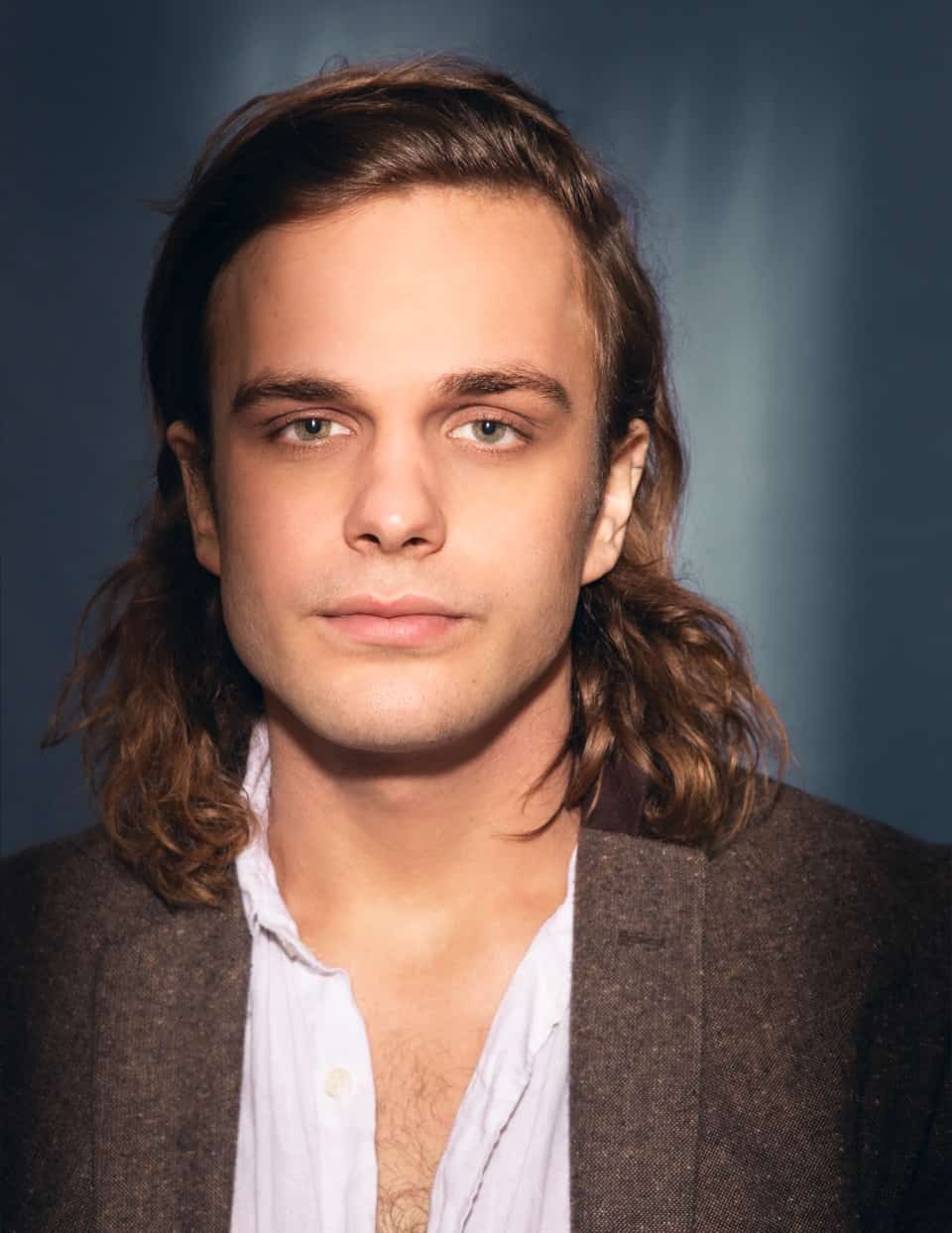 The concept of the song is made evident in the accompanying video, which sees Faulks enduring an unfortunate day with his headphones tightly in his ears. An angry man tries to get in a fight with him on the side of the street; he misses the bus. He notices how little money he has in his bank account; he trips and drops a bunch of flowers under a passing car. Yet, despite all the tedious frustrations, there's the things that bring joy: Isaac Gracie busking on the street, Faulks releasing restless emotions to the sound of the music while looking knowingly into Gracie's sunglasses-covered eyes, and arriving back home to discover a chilled out house party taking place. The room's lit neon purple and Faulks is carried away by the stepping stone notes of a saxophone. In the company of others there's an awkwardness but, when placing all focus on the sound traveling into ears, everything is put at ease.
"With everything seemingly going wrong- girlfriend breaks up with me, no money in bank account, and (Truman Show-esque) the rain just falling on me, I am not deterred," Faulks says. "I am still dancing and singing because I've still 'got the music'"
It's every tuesday
when the feelings away
and I'm talking to the back of a shut door
what for
i got the music
what for no i
yeah i got the music
Yeah i wanna be free now
of everything i once had
i want to be different
and start again
yeah there's nothing like silence
when the world around you speaks so loudly
and all the words tell me
are you ready to fall down
"What For" Is Archie Faulks' first release of a new decade, following a string of releases from 2019: The lovelorn "Foreign Kiss", ballad-like "Willing to Learn", and the four track EP Wonderful. It's more instrumentation-led, maturer maybe, but still keeping that blend of smooth pop and acoustic singer/songwriter, the pitch-shifting vocals guiding the listener along. It's a conscious decision, most likely, to take a classically sensual style of music and use it as the base for a song about finding solace in the classic.
"What For" (lyrics and video) is about connecting with sound, allowing the senses to be taken control of in a pleasurable way, and that's the kind of thing that happens when listening. Why let bad luck take control when there are so many things in our lives that are way more worthwhile of attention?
Stream Archie Faulks' "What For" exclusively on Atwood Magazine!
Stream: "What For" – Archie Faulks

— — — —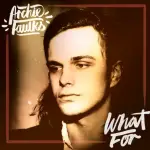 ? © 
:: Stream Archie Faulks ::
:: Archie Faulks TOUR 2020 ::
Feb 27 – Leeds, Royal Park Cellars
Feb 28 – Glasgow, Gladcafe
Feb 29 – Newcastle, Surf Cafe
Mar 02 – Birmingham, Dead Wax
Mar 03 – London, The Islington
Mar 04 – Southampton, Joiners
Mar 12 – St Albans, The Horn