High Waisted frontwoman Jessica Louise Dye shares the second single from her new solo project Hello Lightfoot, which finds the New York singer/songwriter pushing past the spunky surf-pop for which she's known.

•• •• •• ••
by guest writer Matt Wallock
Stream: "Shame" – Hello Lightfoot
---
Earlier this fall, Jessica Louise Dye made her Hello Lightfoot debut with "Twenty-Seven," a bittersweet  groove that found the New York singer/songwriter swapping the spunky surf-pop of her previous project High Waisted for something glossy and sad and danceable. Now Atwood Magazine is proud to premiere Dye's second solo single, "Shame," a melodramatic romp about overcoming embarrassment.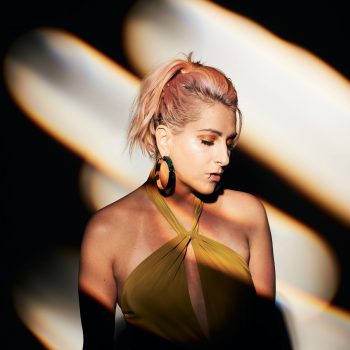 "'Shame' is about seizing back control over a debilitating emotion – forcing something uncomfortable to be an attribute and not a flaw," says Dye of the track, a shame anthem that would make Brene Brown proud. "It's the ultimate step in healing from trauma."
"The concept of feeling shame is one I can relate to and is distinctly tied to feeling embarrassed or even just shy in social situations," she adds. "It's something I've worked on a lot. I consider myself an extrovert with introvert tendencies. The line 'muzzle be damned' is a reference to silencing your own opinions around others as a means to be more amicable. It's very easy to lose yourself if you're catering to the likes and dislikes of others. Being a nice guy can be a curse sometimes."
Lyrically, "Shame" opens with a dark, enigmatic verse: "I was clad in rags, my crime was served in gold," Dye sings, "A deadly black noise made a new world / A stranger chanced a ordinary course / Guide these tales amidst the idle folk." In the chorus, Dye calls on the titular emotion to "be my wisdom" and "be my fortune."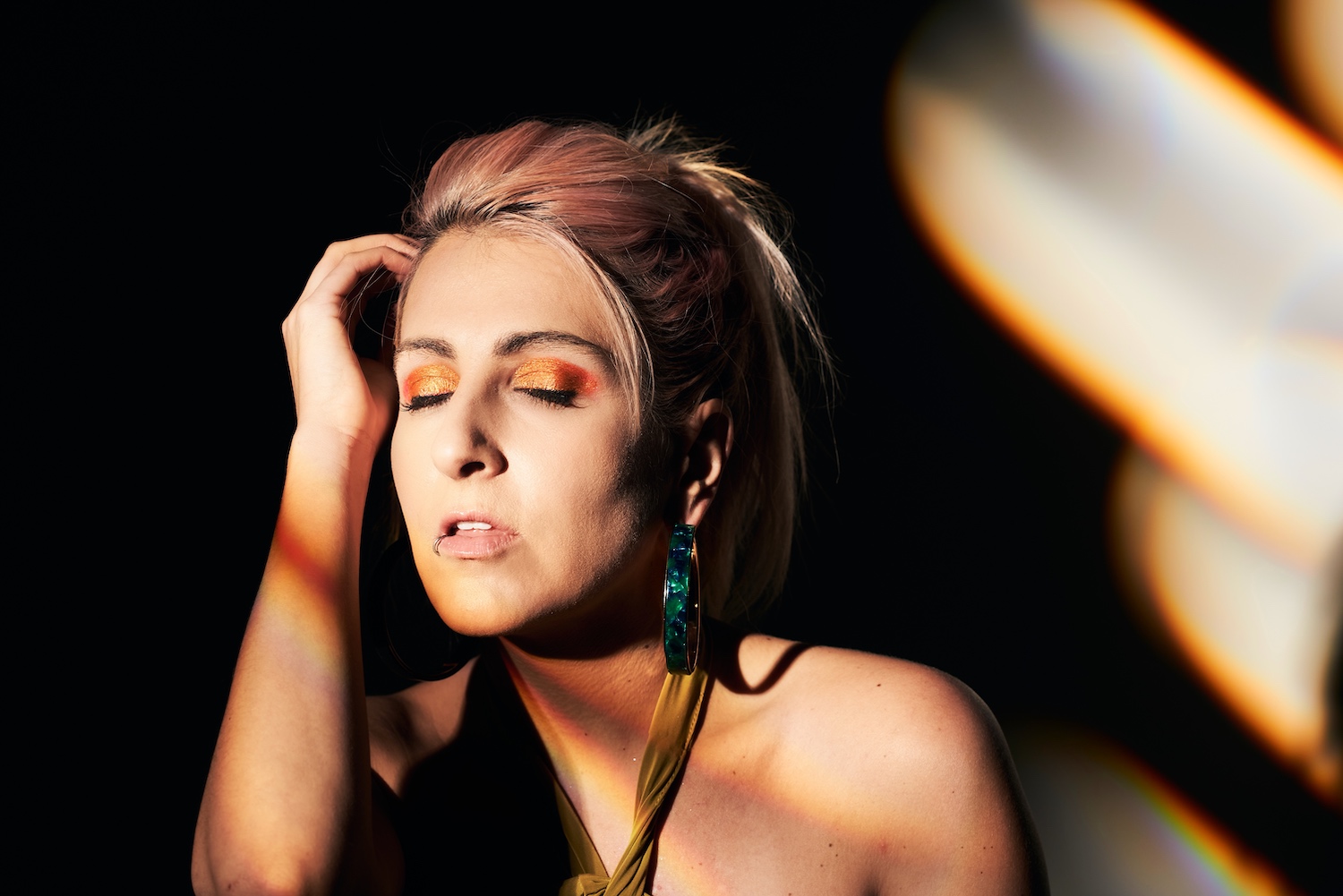 "I used a fun poetry method of blacking out lines in an old book to help start my story for lyrics," says Dye of the writing process. "Being forced [to] work in a thematic box really drove the direction of the song and inspired such a dark subject matter."
Musically, "Shame" has a creeping, anxious feel from the start. "Soundscape wise, Kyle McCammon aka PLUS who produced this track was able to bring a huge gritty, driving, pulsating energy to the song," explains Dye. "I love the contrast from intense bass and guitar to light, eerie samples. I think we were able to embody the complexity of what the emotion shame would sound like in song form."
Like "Twenty-Seven," "Shame" marks a big musical shift for Dye, who's still settling into her solo setup. "It was a scary leap into the unknown – to express myself using an entirely new genre and toolbox of sounds," she says of the transition. "Through the process I stopped worrying what other people think and truly created for myself. I was confident in what I needed to say and every note played. There can be freedom in restraint."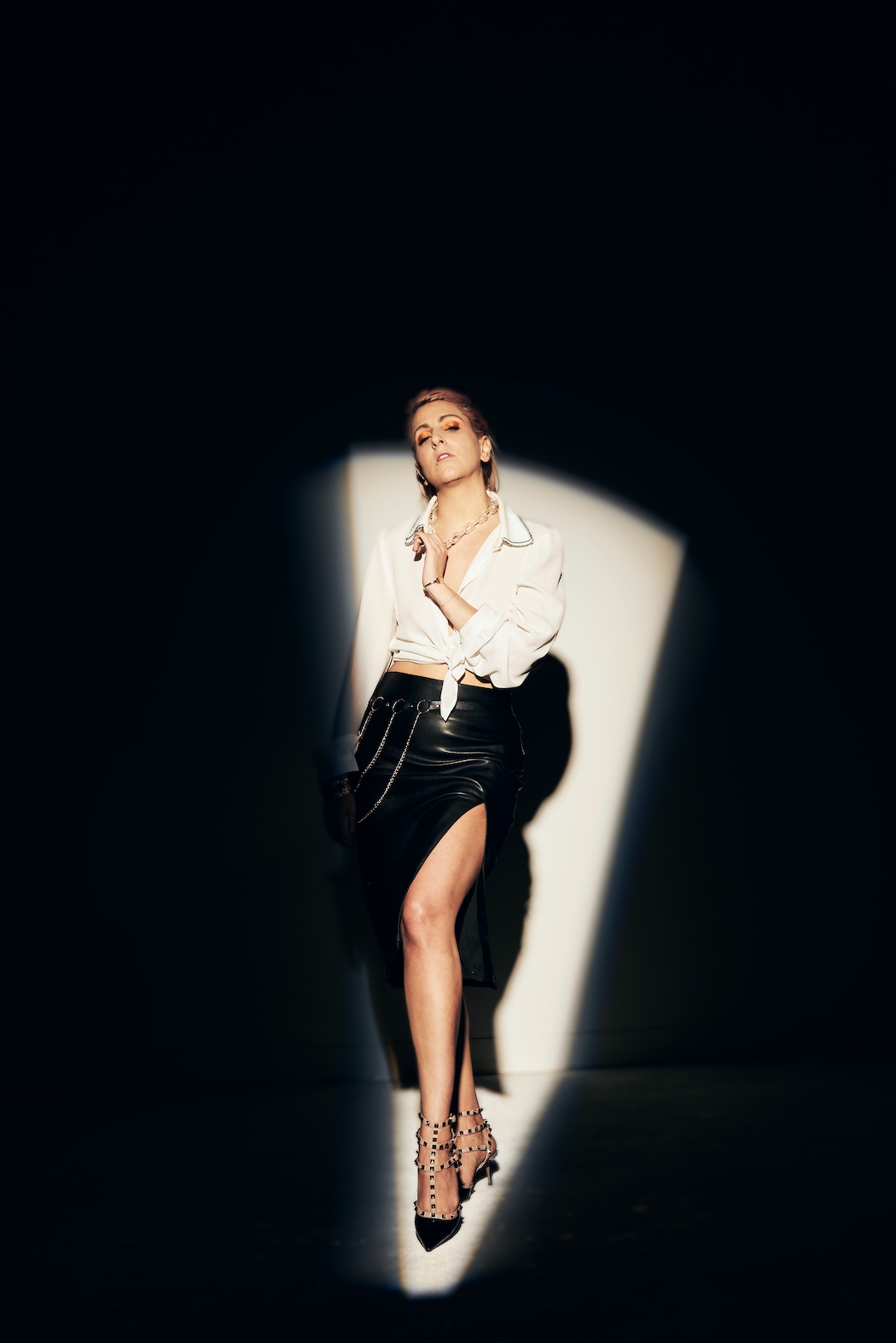 Dye classifies her Hello Lightfoot output as "melancholy pop music" and considers the project a vehicle for vulnerability.
"I explore topics I didn't have the courage to address in my other projects," she says. "Hello Lightfoot is sneaky, they have secrets and they're going to slowly share them. An open confessional under the disco ball." Check out Dye's latest disclosure below.
"Shame" is out December 3. You can pre-save it here.
— —
Matt Wallock is a writer and artist based in Los Angeles. He'd love to make you a cup of coffee sometime.
— —
Stream: "Shame" – Hello Lightfoot
— — — —
? © Michael Todaro
:: Stream Hello Lightfoot ::
---