Every Friday, Atwood Magazine's staff share what they've been listening to that week – a song, an album, an artist – whatever's been having an impact on them, in the moment.
This week's weekly roundup features music by Shania Twain, BENEE, Lana Del Rey, Dragonfruit, Lipstereo, BSS ft. Peder Elias, Earthquake Lights, Hunter Daily, Noble Oak, Tommy Newport, Night House ft. Sophie Reid, and Jesse Hite!
•• •• •• ••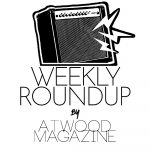 :: Shania Twain ::
Let's go again, girls. Shania Twain remains country music's most commercially successful woman ever, but we haven't heard a whole ton of her since 2017's Not– vocal therapy sessions, following some unfortunate bouts of Lyme disease and dysphonia, are largely to blame for that lengthy hiatus. As of late, though, Twain has shown signs of being ready to relaunch her career– "I feel a renewed confidence… It's like a renaissance period for me," she told the press. Two weeks ago, she followed through on that sentiment by releasing Queen of Me, her sixth studio album overall and first with her new label, Republic Records.
Say what you will about Shania being 25 years past her prime and not fitting into the country-pop star mantra so well anymore at age 57. In the end, the final impressions that Queen of Me provides are much more positive: Twain is clearly keen on putting her past woes behind her and going back to having a blast in the studio. Such an attitude makes for a consistently enjoyable listening session, starting with the high-octane first track and lead single "Giddy Up!" and carrying on for another half-hour of solid fun.
On top of its entertainment value, Queen of Me also demonstrates Twain's supreme confidence in the wake of various hardships of late: "I've got the gold in my chest, a heart that can sing– I'm a queen," she exclaims on the title track. Plus, "Inhale/Exhale AIR" reminds us all, Ariana Grande-style, to keep on breathing and persevere, no matter what. It's a message-to-self that also is meaningful to its broader audience, and that ultimately proves to be a successful approach on this LP. Consider me impressed much, Shania.
:: "Green Honda" – BENEE ::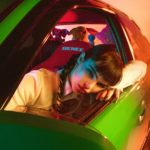 Climb into the passenger seat and buckle up, because BENEE is about to take us all for a wild ride with her new track, "Green Honda," released Feb. 10 via Republic Records.
Known for her dreamy alt pop soundscape, BENEE reintroduces herself to the world with this bombastic, electrically charged melody. "That was a waste of fucking time / You were a waste of fucking time" the musician exclaims at the top of the track, before following it up with: "And now I pull up in my green Honda / To tell you that I don't want ya / I'm having all these guys over / A baddie now, a showstopper." Backed by a pounding bass and frenetic instrumentals, these words likely come across as a well-deserved slap in the face to their receiver, as BENEE unabashedly affirms her own strength and reclaims her power.
It's "a song about knowing where you're at, and what you need to say, and not being afraid," she shares with NME. With "Green Honda," BENEE successfully takes back her precious time and life, simultaneously encouraging listeners to join in on the ride. So, at the behest of this dynamic musician, don't be afraid to bump your speakers up and immerse yourself in the energetically healing journey that is "Green Honda."
:: "Flashing Lights" – Dragonfruit ::
It's been my experience that dragonfruits tend to look way cooler than they actually taste; fortunately, this only applies to dragonfruit the fruit, and not to Dragonfruit the band. In fact, I'd go so far as to say that Dragonfruit the band make up for everything that's lacking in their edible counterpart: The flare, the funk, the soul, the captivating essence, the singular allure, the vibrant eclecticism – it's all there, ready to be picked off the music tree, consumed not by the mouth, but by the ears.
Hailing from Rotterdam, Dragonfruit debuted in 2019 and have been establishing themselves as a singular alt-R&B force ever since, releasing a steady stream of intoxicating music that culminated in October 2021's debut album, Gears of the Giant Machine. Comprised of Danique van der Vlugt, Anton de Bruin, Thijmen Molema, and Bryan Manuel, the Dutch quartet pride themselves on blending together elements of electronic music, funk, R&B, indie, pop, and neo-soul – all of which results in a tantalizing sound that tickles and teases the ears. The group formed through a shared love for sample-infused hip-hop and neo-soul, together with "the lush melodies of R&B and the energy of club bangers," and it's on their most recent single that their "club banger energy" shines the brightest.
Flashing lights
Sweat and wide eyes
I just want to savor
Every single bite
Let them eat out of my hands and get high
We can all fly
It's given that I take what's arguably mine
So, I take the night
Released today via Wicked Wax Music, "Flashing Lights" is a hypnotic seduction full of heat and pulsing, passion-fueled energy. It's the soundtrack to late nights of lust and longing, connection and catharsis; of dark, sweat dance floors where anything could happen. Danique van der Vlugt's sultry, soaring voice is an immersive lightning rod – a beacon of intimacy and intent that lures us in, ensnaring first our ears, and ultimately our hearts. "Seems like we just caught a vibe… What are the odds you'll have me sleep-deprived?" she beckons. "I would die to feel alive; you look like you're worth the try."
I take what I want, do what I want, when I want to
I leave, when I'm left, nowhere to get when I'm drunk oeh
You say you want to, want to get high
Me, I got lots to offer to get by
Say what are the
Odds, we take it home to mine
3,2,1 we both say 5
Seems like we just caught a vibe
What are the odds
you'll have me sleep-deprived
I would die to feel alive
You look like you're worth the try
"'Flashing Lights' is about the longing for the feeling of freedom and ecstasy that nightlife gives you," van der Vlugt tells Atwood Magazine. "Numb yourself in a sweaty, underground nightclub, feeling lust and love on the dance floor and finding somebody to share that with. Musically we tried to discover a more club-based approach to our music and sound, which came to be 'Flashing Lights.'"
Dragonfruit's first song in over a year, "Flashing Lights" is the lead single off their upcoming new EP, Honeymoon Phase, set for release later this year. A truly stunning return soaked is synthesizers and swagger, "Flashing Lights" is truly everything we could ask for from a band named Dragonfruit: It's got style, it's got flavor, it's got excitement, and it's the kind of rich, radiant experience that leaves our curiosity quenched and our hunger sated.
What I'm trying to say is, this song tastes way better than those overpriced pink-skinned fruits with white flesh.
:: "Little Spaceships" – Lipstereo ::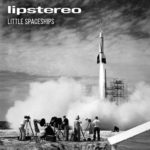 Australian garage rock group Lipstereo have concocted a release radiating with rich intensity. Entitled "Little Spaceships," the song soars with confident gritty vocals and lazar sharp sonics. All about feeling like your friends are moving on, the piece has a bold sense of nostalgia that leaves us with the feeling of deep longing. Reminiscent of acts like The Strokes and Weezer, their sound exudes a familiarity, yet it is unique and fresh.
The boisterous band is made up of frontman Sam Stranges on vocals and rhythm guitar, Andrew Stainsby on lead guitar, Tage Hosking-Gregory on bass and Jesse Porter on drums. Their music is hard-hitting and vibrant. The moment you hear it you are drawn in straight away. The infectious "Little Spaceships" is no different.
:: "7PM" – BSS (feat. Peder Elias) ::
When K-Pop meets acoustic guitar ballad, you get "7PM," the final song on BSS' February 6th EP, SECOND WIND.
The three-member subunit under the 13-piece K-Pop act, SEVENTEEN, BSS (DK, Seungkwan, and Hoshi) have had their long-awaited return following the release of their first single, "Just do it" just under five years ago. Hearts are healing, and so are the worlds of SEVENTEEN's fans. Collaborating with Norwegian singer-songwriter, Peder Elias, on "7PM," the trio typically known for their high-energy and humorous personas break out of their characters and curate a wound-down track perfect for "[wrapping] up your tough and tiring day," in the words of Hoshi. Both uplifting and calming, the track provides a cozy listening experience, and paired with BSS and Elias' expressive, rich vocals, the weight of the world feels just a little lighter on our shoulders.
Veering away from the pep and zest of onstage personalities and past releases, BSS prove that they're more than just the comic "gag trio" among thirteen people– they're artists with musical skillsets just as diverse as their comedic ones. Not just with the execution of "7PM," but with their individual charismas and the dynamic of their group, DK, Seungkwan, and Hoshi effortlessly add fun and charm on top of strong, resonant songs and performances.
:: Desert Bloom – Earthquake Lights ::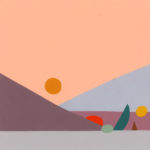 New York five-piece band Earthquake Lights have just released their new album, Desert Bloom. With the name representing the band's journey to date and the process behind this new release, the new nine-track release proves to be worth the wait, following their 2019 debut album, Distress Signals. Starting off strong with "Empty Sky," the band demonstrates their stunning ability to blend alt rock with orchestral elements. Soaring string arrangements sweep you off your feet, as the band takes you to sonic territories you have never seen before.
Title track "Desert Bloom" speaks of the "rare and momentary growth and flourishing of plant life in the desert," explains the band. Jangly guitars and twinkling piano keys set the foundations of this beautiful song, as singer Myles Rodenhouse showcases his impressive vocal range and warm, soulful tone. Desert Bloom is the perfect album to sink your teeth into, so take a bite, you won't regret it!
:: "Don't Fall Asleep" – Hunter Daily ::
The romantic in me felt a lot of feelings while listening to Hunter Daily's fourth career single. Released today via Flush Records, "Don't Fall Asleep" is a tender daydream full of love and longing: A sweetly stirring indie pop seduction that sees the Los Angeles-based singer/songwriter wearing her heart on her sleeve in a free-flowing exhale of raw, radiant, soul-stirring emotion:
Days come to an end I'm both happy and sad
I say something stupid just to make you laugh
I know that it's selfish to keep you awake
I talk to myself, I know that it's late
It's like I get jealous, I don't like the space
The morning will come, but I don't like to wait
Daily's chorus is gentle, yet nonetheless dramatic. She spills her heart out through enchanting waves of warm vocal harmonies that float effortlessly over lush, expressive guitar chords. It's an evocative climax – one full of honesty, intimacy, and upheaval. "Don't fall asleep 'cause I'll miss you," she pleas. "Don't rest in peace; I won't let you." Who among us hasn't kept their partner up past their "bedtime" out of purely selfish reasons? Show me a raised hand, and I'll show you a liar. We've all been guilty of demanding our loved one's attention, just as they have demanded it of us; relationships are a give and take, after all.
Don't fall asleep cause I'll miss you (ah)
Don't rest in peace I won't let you (ah)
Feel like a creep in my own bedroom (ah)
Don't fall asleep cause I'll miss you
"The inspiration behind 'Don't Fall Asleep' came to me when my boyfriend and I had COVID at the same time," Daily tells Atwood Magazine. "We had just started dating and were in the 'honeymoon phase,' so we didn't want to be apart. I was extremely tired and wanting to sleep, and he said 'don't fall asleep, I'll miss you,' and I thought that was so cute, so I wrote it in my notes and brought it to an upcoming session I had. The session was the most natural, flowing session, and the song poured out of us!"
Hunter Daily can keep us up all night if she likes. "Don't Fall Asleep" is a gorgeous, beautifully dreamy addition to a burgeoning indie pop catalog that wants nothing more than to be "a light in the dark" for its audience: Daily describes her effort to marry the "earnest folk-pop production of Noah Cyrus with the wistful lyricism of Phoebe Bridgers" – all with a glaze of 1960s Laurel Canyon heat – and damn if she didn't give it her best shot on this heartfelt song.
I'm not usually needy cause I need my space
But baby tonight I'm begging you to stay
I know that it's selfish to keep you awake
But I talk to myself, I know that it's late
It's like I get jealous, I don't like the space
The morning will come but I don't like to wait
Don't fall asleep cause I'll miss you (ah)
Don't rest in peace I won't let you (ah)
Feel like a creep in my own bedroom (ah)
Don't fall asleep cause I'll miss you
:: "A&W" – Lana Del Rey ::
Lana Del Rey's newest 7-minute single "A&W" starts off like any of her other recent singles: a hazy, light melody, paired with trademark observational Del Rey lyricism ("I haven't done a cartwheel since I was nine / I haven't seen my mother in a long long time"). The first part touches on the innocence she once had, which transitions abruptly to adult life, where she mentions calling someone up for meaningless sex at either the Rosemead or the Ramada, "it doesn't really matter", she sings. She touches on the ideal of femininity and rape culture — "I mean look at my hair / Look at the length of it and the shape of my body / If I told you I was raped / Do you really think that anybody would think / I didn't ask for it?" — before her dark admission where she says, "It's not about having somebody to love me any more / This is the experience of being an American whore."
The second half of the song, a welcome switch-up aided by superstar producer Jack Antonoff, sounds more like his work with St. Vincent or Lorde, its dark trip-hop beat a new presence in Lana's recent work. She mentions a previous partner known only by Jimmy (who she has mentioned before, on 2014's Ultraviolence) and his dependence on her, saying, "Jimmy only love me when he wanna get high." This continues until the end of the song, its intricate and mysterious production building to her final badass admission — "Your mom called, I told her, 'You're fucking up, big time.'" It's Lana like we've never heard before – a new, darker side, that shows she's still willing to experiment with her sound. This is just the second offering from her new album — due in March — and if she continues on this path, the whole record is sure to be a stunner.
:: "Tides Turn" – Noble Oak ::
Listening to Noble Oak's new song feels like you're bearing witness to a soul's realignment. "There comes a time, everyone starts to glow," the artist sings over glistening pianos and rich, warm harmonies. His radiant tenor is a light and gentle beacon of sweetly soothing energy, putting into words this intangible experience we feel deep down inside. "You see it in life, could you hardly know."
there comes a time
everyone starts to glow
you see it in life
could you hardly know
definitely
when you see it in me you say so
i don't wanna go on living
without you here and now
Released February 15 via Last Gang Records / MNRK, "Tides Turn" is a spiritual enchantment drenched in reverb and soaked in visceral emotion. It's been two full years since Noble Oak's last offering – 2021's instrumental piano EP, Stories – and three years since his last commercial pop release, June 2020's Horizon, which Exclaim! lauded for breathing "fresh air into the electronic dream pop world." The musical moniker for Vancouver based multi-instrumentalist singer/songwriter Patrick Fiore, Noble Oak can always be trusted to dazzle the ears and sway the soul, and his latest song is no exception: A wistful, dulcet daydream with a lush and tender glow, "Tides Turn" sees the artist return in a fever dream of heart and heat.
well i lost my head
the tide is turning us upside down
and it pulled me away
i couldn't see the ground
and i found my voice
but it sounds different now than ever before
and i feel it's coming
how, i don't ever really know
"This is reawakening to yourself and your desires after much time spent away, while at the same time chasing a reckless abandon," Noble Oak tells Atwood Magazine. "After some time, we rediscover the pieces of us that have shifted, and the new ones emerge untouched."
"Tides Turn" is a hypnotic oasis of atmospheric dream pop wonder. It's a tranquil Sunday afternoon; a misty moment of meditation, escape, and self-reflection. Stepping out of the everyday beat sink into serenity with Noble Oak.
don't wanna know
what this world is like without you
don't wanna feel
the weight of everything anymore
but i can't seem to live this way
in silence anymore
could it be, also, maybe time to get to you…
:: Glasshead – Tommy Newport ::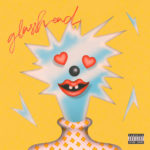 Tommy Newport returns with his sophomore album, Glasshead. Never failing to provide us with the goods, Newport delivers a tasty 10-track release, featuring some of last year's favorite singles, including "Jackpot" with Jazz Cartier and plenty of new bangers. "Fate" is one of the new additions, which stays true to Newport's adored sound of catchy indie, psychedelic pop. His powerful, falsetto vocals sing about leaving things up to the universe and hoping for the best. His chilled-out, serene sound makes his music the perfect soundtrack for a multitude of settings – a long road trip, a sunday morning, or to accompany those nights with friends and a drink or two in hand.
Having recently moved from Kansas to Los Angeles, we can see how the sun-soaked California lifestyle is seeping into his sound. "Zulta" is an interesting addition to the album, with its big, all-encompassing instrumentation emanating an almost cinematic, orchestral sound. Revealing the narrative behind the album name, Newport shares, "When I make music, I feel my head is made of glass and when I share my music, my thoughts are visible to everyone else. The project bounces around from different genres but stays true to my sound."
:: "Seatbelt" – Night House ft. Sophie Reid ::
I absolutely love the metaphor of wearing some kind of emotional "seatbelt" that keeps us from crashing and getting hurt, but at the same time prevents us from being fully vulnerable and honest in our relationships. It's a powerful frame, and to Night House + REID's credit, it rings all too true; after all, how often do we really give others our complete, authentic, and unabridged selves, and how often do we find the need to water some parts of our personalities down?
I'm not coming over
I'm not coming from here
I'm not growing colder
I just know I told you for years
I don't wanna crash
Just a reaction
I don't wanna crash you
But you're pure distraction
Released today, "Seatbelt" is the debut collaboration from Night House + Reid, a new Brighton-based duo comprised of Night House (AKA producer/songwriter Nick Williams) and multi-disciplinary artist SOPHIE REID. A sweeping '80s pop anthem radiating with hot, silky larger-than-life synths and gentle, passionate vocals, "Seatbelt" aches with intimacy and yearning. We feel an intense desire to unclip the seatbelt and throw caution to the wind, while at the same time sensing a familiar fear of overextending ourselves and giving too much.
You're never gonna turn
If you're riding behind
You're never gunna turn
If you're caught on your side
You're never gunna turn
If you're down on your mind
You're never gunna turn
"One of the great things about writing with REID was that we knew nothing about each other before writing 'seatbelt,'" Night House tells Atwood Magazine. "This meant that we could mine our entire lives for lyrical content. At its core seatbelt is about leaving behind relationships, emotions and the parts of yourself that are no longer useful, far easier said than done. Musically we wanted to have a warm nostalgic tone that juxtaposed REID's angular vocals. The idea behind the main synth (on the Prophet Rev2) was to capture the feeling of a sunset drive. This really was the jumping off point for the entire production, helping shape the choice of drum machines and reversed gated Phil Collins esque drums. I was hesitant to go full 80's but the string section from Night House cellist Robin Squirrel brought it back and really helped define the song's own sound. When it came to recording my vocals, I've never had more fun. Being able to let rip power ballad style whilst REID tackles the lead, perfection."
"For me, so much of the melodic phrasing and vocal colouring were influenced by a couple of colours Nick and I resonated with on the day: Teal and orange," REID adds. "I know that sounds somewhat abstract but thinking about the qualities of these colours gave us a "guidebook" about what choices to make – it revealed contrast and harmony etc…in fact I think it was applying a bit of 'teal' to the orangy synth that uncovered that deep, deadly bass beat that inspired us to go down the spoken word lane at the end."
The lead single off Night House's second album (set for release later this year), "Seatbelt" is utterly immersive and intoxicating – a grandiose anthem that seamlessly marries the epic and intimate. Needless to say we'll be paying close attention to anything and everything Night House + REID touch from here on out.
There is a window overlooking all the stuff to let go
You are the handle on your history the block to your flow
And you never have to say but you know what you know
So leave the letters in the back and you're ready to go
It's not coming over
Not coming over
You're never gunna turn
You're never gunna turn
You're never gunna turn
You're never gunna
:: "Just a Kid" – Jesse Hite ::
A gentle pulse grows into a soulful, seductive groove as Jesse Hite's first single in two and a half years hits its stride. Released on February 10 via TCBYML, "Just a Kid" is a cry from the little kid inside each and every one of us: That innocent piece that stayed young while the rest grew up. The lead single off Hite's forthcoming debut EP Vol. 1 is something of a quarter-life crisis; having come of age and made his way through some thirty-odd years, Hite pauses to look and wonder how the hell he got here? "I'm just a kid," he protests in a deep voice that betrays his age, "keep me sedated…"
"[This song] is really a look into getting older and fighting with the feelings of aging, depression, and anxiety," Hite explains. "How have 30 years already past? I still feel like a kid. I am just a kid. I was always "the kid" in the local music scene. Always the youngest one on stage and still keeping up with the veterans. But now, that is no longer the case. I think everyone has this disconnect at some point in their life. As time goes on, our lives get busier and life seems to speed up day by day. We all want to feel young forever."
It feels good to sing along to Hite's moment of existential dread; not only does he wear his raw emotions on his sleeve, but he not-so-subtly reminds us that time is one of those universal constants that impacts everybody. All of us feel younger than our bodies let on, and that rings true whether you're thirty, fifty, or seventy-five years old. No, we're not just kids anymore, but it's okay to still be young at heart.
— — — —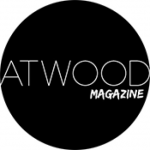 :: Weekly Roundup ::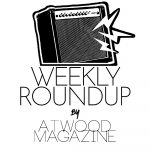 ---
:: This Week's Features ::
---