Kyan Palmer puts his dark, R&B spin on pop with his striking new single "Can't Help It."
— —
The world of pop music is one of the most versatile and saturated arenas out there. The genre is constantly evolving with new hybrids of sound and artists redefining what it means to be "pop." Kyan Palmer is one of the freshest artists to put his spin on the genre with his latest single, "Can't Help It" (self released, November 10, 2017).
---
With his debut single, "Burn Mona Lisa," Kyan Palmer showcased his silky, R&B vocals coupled with equally smooth production. Now, he's upped the ante with more powerful beats and a darker aura on "Can't Help It." The change shows an exciting versatility in both his voice and work in general.
"Can't Help It" describes the feeling of falling quickly for someone, to the point of feeling dangerous. It's that euphoric yet terrifying sensation of uncontrollable attraction; the one we may not be sure is love or lust.
Take me to the roof and
tell me I should jump with you
I know that I shouldn't, but I really want to
Jump
Throwing caution to the wind is a risk that must sometimes be taken when it comes to love. That said, no matter how good it may feel, it's not without its potential consequences of getting hurt. Kyan Palmer adds depth to the track by continuing to hit on this topic metaphorically throughout.
Crash
Breaking all my bones just to love you
To love you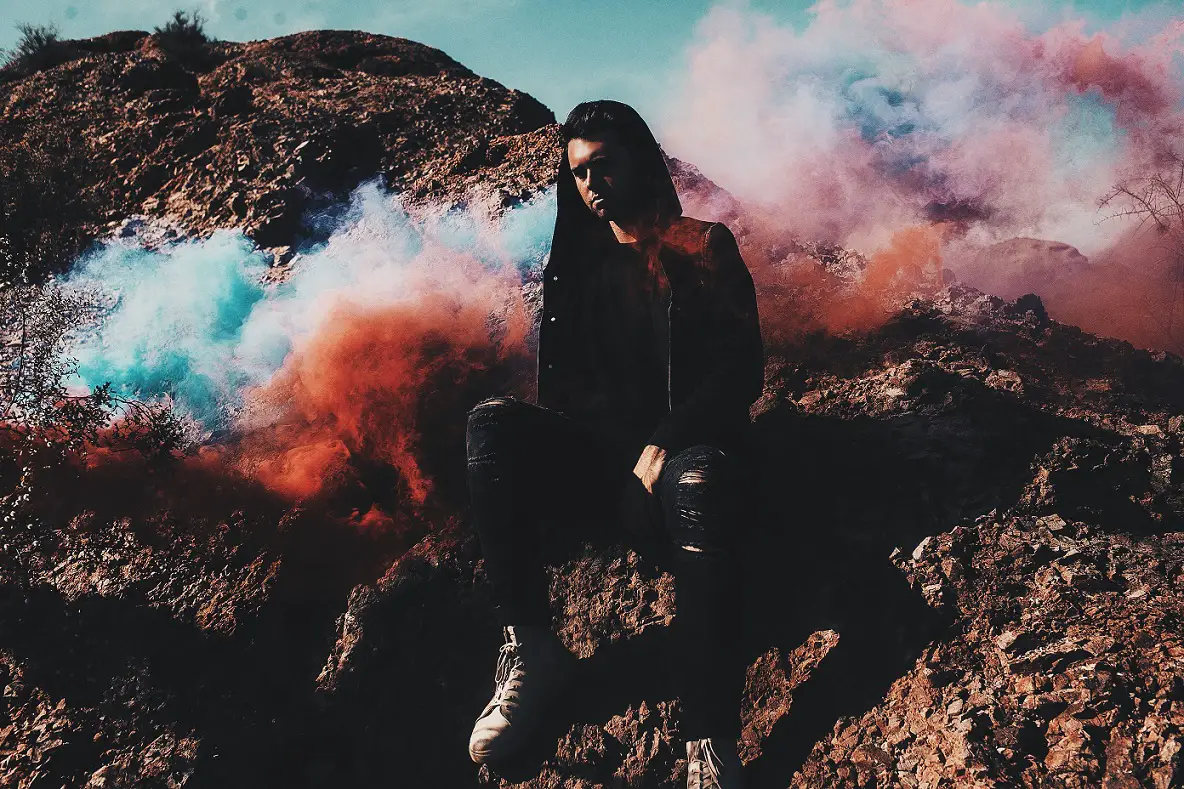 The production on the track stands up well to the dark, moody vibes elicited by the lyrics. The verses build upon rhythmic, thumping bass, leading us to the apex of the chorus. Once we're there, dark synths layer upon each other in a way that expertly conveys that feeling of falling.
"Can't Help It" is incredibly catchy and beautifully executed. Kyan Palmer manages to do exactly what artists aim to with their music: convey an emotion without losing the allure of that music in and of itself. It's a track to dance to, take a night drive with, or help you vibe out at the end of a long day. It's clear versatility and poignant message delivered by stellar vocals shouldn't be ignored. So, throw it on your favorite playlist, and don't be too afraid to jump.
— —
— — — —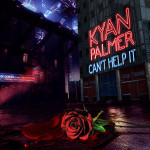 photo © 2017
:: Listen to Kyan Palmer ::