Atwood Magazine's writers discuss Adele's long-awaited fourth album '30,' an intimate, moving record of heartbreak and healing.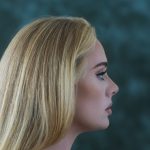 — —
To start, what is your relationship with Adele's music, and what are your immediate reactions to 30?
Mariel: I was a junior in high school when 21 came out. Needless to say, I was at the perfect age (16) to appreciate the complexities of lyrics like, "I heard that you're settled down / that you found a girl / and you're married now" (read: I thought I was the perfect age). But I was the perfect age for identifying with the raw heartbreak of the album and with Adele's astonishing delivery. Having grown up on oldies radio stations, I was so excited that a big pop star was singing like she was recording for Motown. For me, the most affecting song was a bonus track on 21 that still doesn't show up on streaming services. I spent hours sitting at the piano learning and playing "I Found a Boy" by ear. When 25 came out, I was sorely disappointed. So disappointed, in fact, that I hadn't even planned on listening to 30. But from the moment she started singing on "Strangers By Nature," I was once again pulled into Adele's orbit.
Jason: I first listened to Adele in late 2010, shortly after the release of 21's lead single. In those early years, I was a casual Adele listener; much of my listening was either from the radio or from visiting home. Over time, however — and especially in that lengthy gap between 25 and 30 — I became filled with anticipation for Adele's next release. I became a more active consumer — pre-ordering 30 for myself (and my mom), and listening to the album straight through many times when it finally dropped.
Josh: I don't remember when Adele first emerged in 2008 with 19, but well do I recall how inescapable her music was in 2011-12 when 21 ruled the world. Like many others, I got into Adele around that time, and also tuned in enthusiastically when she returned a few years later with "Hello" and 25.
My initial reaction to 30 is that it is a more-than-worthy successor to even those megahit albums, as Adele remains an astounding vocal talent and knows how to channel jazz, soul, and pop into her work with remarkable strength. I can see 30 as having just as much universal appeal as did its predecessors.
Nasim: I discovered Adele with 21, as most people did. The singles off that album stand the test of time, and I think they will remain her signature work for years to come. I liked the B-side of 25, the singles were a bit too kitschy for my taste. I followed the release of 30 and listened immediately. I liked the difference in Adele's tone. The sound was more of a fusion, but the voice will always be Adele.
Where do you feel Adele most shines on this record?
Jason: There are a few tracks on this album that take me back to the '50s or '60s, with their backing vocals and cinematic feel. "Love is a Game" is probably the best example of this, and I think these tracks really stand out for me. That being said, I have always felt that Adele is strongest when all the fancy (aka poppy) production is stripped away. Give me her voice, a piano, and a box of tissues — and perhaps a box of wine.
Nasim: I think Adele shines most when she is vulnerable. We've heard her diss exes and pine for lovers, but that's not what 30 is. The record is about, as she puts it, "Divorce, babes. Divorce." "My Little Love" is all around gorgeous, and I loved the use of voice notes on the track. Her voice cuts through in "To Be Loved," both musically and lyrically. The track is full of beautifully written nuggets of wisdom.
Josh: Nasim beat me to it! I was definitely going to write how Adele's new levels of emotional vulnerability (especially on "My Little Love") make for some of 30's boundary-pushing moments. I'm glad to see that others did indeed have a similar reaction.
Mariel: I agree wholeheartedly with Nasim. It's so nice to hear Adele reveal her softer side. There's a maturity here, too, that I don't think was quite present on her last three records. So for me, it's not necessarily a single moment where she shines, but moreso in her delivery and writing. She croons more than she belts on this one, which makes the moments of power that much more affecting. The big, overflowing feelings are still there, but they're packaged in more succinct and nuanced turns of phrase.
Adele established herself as a retro pop-soul stylist with her early records. 25 was a departure, featuring the most traditional pop of her career. How does 30 fit into the continuum of her stylistic choices?
Mariel: Where much of Adele's back catalog feels like homage bordering on pastiche, 30 feels like she's finally found balance. The retro sounds are integrated fully rather than put on like a costume — "Strangers By Nature" and "All Night Parking" shimmer with warmth and vintage jazz, but the modernity present there also feels wholly natural. I found this sentiment echoed in Jillian Mapes' Pitchfork review of the record, where she writes, "The way the 33-year-old interacts with storied traditions feels more in sync with contemporary pop, R&B, and hip-hop." After the disappointing, easy-listening pop turn that was 25, 30 shines even more brightly. It feels like Adele's final form.
Jason: For me, 30 sounds like a melange of all the Adele's I've seen before, and perhaps some I haven't. The record is less pop than 25, but perhaps more pop than 19 and 21. I don't care for pop that much — "Can I Get It" is on the lower end of my rankings — so as of today, 30 sits just behind the timeless 21. A really great place to be in my opinion, and who knows how things will shake out after a few more listens.
Nasim: 30 is completely different. I think it's really impressive how Adele structures her releases, and stays true to herself in every season of her life. I can't pin a genre on it, for me Adele's recognizability will forever lie with her voice. I think comparing it to her biggest records like 21 and 25 might do it a disservice, even though it's the natural response.
There's a new mix here. I hear more R&B rather than the previous pop presence. I think she also leans more into the Gospel tendencies she had, opting for simpler instrumentation and traditional soulful melodies.
Josh: As best I can tell, 30 is an extension of the sonic template laid forth by its predecessors, while also making room for a few new sounds, as others have mentioned. I was also a fan of the jazzy cues that made their way onto songs like "All Night Parking." In my opinion, they feel cut from the same cloth as some of the material of Amy Winehouse, Adele's fellow graduate of the BRIT school in South London. Including some jazz and R&B atop the soul-pop landscape Adele is known for gives a balanced old-meets-new feel to 30.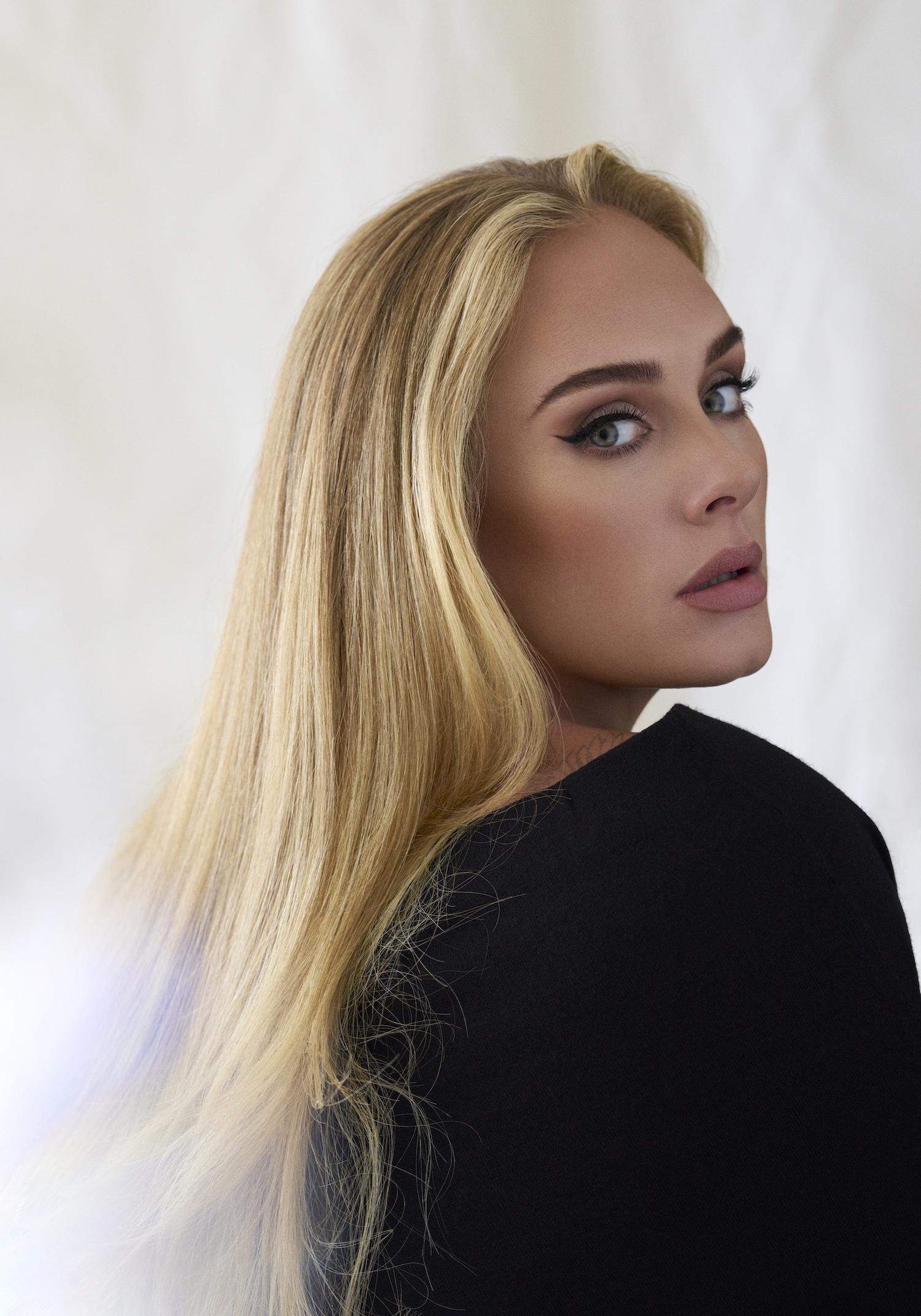 Josh: I suspect I'm not the only one who relistened to "Rolling in the Deep" when I heard this album was about to drop. What are your thoughts on the defining single of 2011, 10 years on? Could any track on 30 have a similar social impact in 2021?
Nasim: "Rolling in the Deep" is just so good. Adele is an interesting artist for me because I was in elementary school when her hits came out. I remember my female teachers in their 20-30s were really into it, as well as many moms. Revisiting the track gave me a newfound respect for her grit, especially when she was so young. I don't think her current work can hold a candle to it in terms of status, which isn't bad, just different.
Mariel: I actually didn't relisten to "Rolling in the Deep." To be honest, I think I'll be fine if I never hear the song again. I genuinely hadn't even planned on listening to 30, as I was initially pretty underwhelmed with "Easy On Me." Of course, I now love every song on this record (except for the tragedy that is "Can I Get It"). That said, I think it's too early for this question. Cultural impact is always almost determined by time, and despite "Rolling In the Deep" being so huge the year it came out, it's only now that we recognize its staying power.
If I had to predict a song that will stand the test of time, it might be "To Be Loved," simply for the reason that Nasim mentioned before: it's Adele at her most vulnerable, screaming her pain into a microphone. It's like you're there with her in the studio as she lets her voice get ugly towards the end, and I can see it becoming the crying-in-the-car song for many an elder millennial for years to come.
Jason: I partially reject the premise, because I would argue that "Someone Like You" is a more defining single of my 2011. That being said, those back to back singles continue to break records and leave a deep impact on us over a decade later. While it's too soon for me to say which track specifically off of 30 will be as transformative, I expect 30 in general to leave an impact comparable to that of 21, if for no other reason than the enormous hype and wait surrounding it.
Josh: Sorry, Jason, I gotta stand by my premise. "Rolling in the Deep" was #1 for seven straight weeks and won the Grammy Awards for Record and Song of the Year. But it's all good. I'd put my money on "Rolling in the Deep" remaining Adele's signature song for the rest of her career. But plenty of songs from 30 could make their impact as well. "Easy On Me" has already topped the charts for a solid four weeks, and we'll see how the follow-up singles fare, as well. No reason to think they won't be highly successful, as well.
Which songs stand out for you on the album, and why?
Mariel: "Strangers By Nature," "To Be Loved,"  and "My Little Love" really have to be some of the best songs she's ever written. They're all so beautiful in such different ways. "Love Is a Game" is also such a perfect closer — it feels most like early Adele, hearkening back to 60s songstresses like Dusty Springfield and Lorraine Ellison.
Jason: The three non-singles that Adele premiered during her Oprah Interview / La La Land concert are among my favorite tracks on the album. This could be due to the extra week of airtime they received, but I do believe they were played at that concert for a reason. Specifically, and I know I made a case for it earlier, "Love is a Game." The background singers, the strings, "Skyfall"-esq, timeless nature of it all. It's just stellar. Beyond those three – the other two being "I Drink Wine" and "Hold On" — I'd say "To Be Loved" for cry-ability, and then maybe "My Little Love." Some folks in my circle found the interspersed voice memos and child audio clips of "My Little Love" to be kitschy and already done (namely by Beyoncé), but I loved it.
Nasim: "Oh My God" is a nice moment of levity on the record. I can hear how much fun Adele is having, and for that and it's catchiness it's a favorite. "My Little Love" is so special, it's a real beauty!
Josh: "My Little Love," for its aforementioned emotional vulnerability, and "Cry Your Heart Out," given how upbeat it feels.
Do you have any favorite lyrics?
Jason: "I'd do it all again like I did then." To end on such a hopeful and beautiful note after everything that's in 30, after opening with "I'll be taking flowers to the cemetery of my heart" — it's just a lovely way to close. This. This is why we don't want shuffled albums on Spotify.
Mariel: I also really love that first line — "I'll be taking flowers to the cemetery of my heart" — for its absolutely maudlin silliness and the way it is still affecting. There's also something about the bubbly simplicity of the lyrics to "All Night Parking." It's a much-needed, well-timed reprieve.
Nasim: In "Hold On," Adele sings, "How do I feel so mighty small / when I'm struggling to feel at all?" Stunningly simple and wonderfully put. I also winced when I heard, "But lovin' you was a breakthrough / I saw what my heart can really do / Now some other man / will get the love I have for you." I would not want to be on the receiving end of that. Lastly, "I'll never learn if I never leap / I'll always yearn if I never speak." That was the highlight of "To Be Loved" for me.
How do you feel 30 stands in the pantheon of Adele releases?
Mariel: I think this is her best album. 21 may be all hits, but this one feels special.
Nasim: I'm just glad we got another album from Adele. I think it's a wonderful progression, to watch the years of Adele's life unfold. I like that it's different, and that it exists more as a full record rather than a few singles getting the majority of the attention. It's a story, and I think it's best heard in all of its bits and pieces.
Josh: 30 is a testament to her longevity and enduring command of her craft, on the most fundamental level. It'll take some time to see how it affects her overall legacy, but it's been wonderful to see it be so widely acclaimed and celebrated right off the bat the way it's been. The odds of it lasting as a valuable feature of her pantheon are pretty darn solid.
– – – –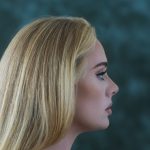 ? © Simon Emmett
art © Simon Emmett
30
an album by Adele