Intoxicating and cerebral, "Meaning" is a terrifically indulgent display of electronic force, and a fitting final single off Slovakian artist FVLCRVM's provocative debut EP 'Words, Loose, Meaning.'
Stream: "Meaning" – FVLCRVM
---
FVLCRVM hits listeners with a startling amount of energy in his pulsing new single, not only demanding our attention, but also engorging us in a world entirely of his own creation. Intoxicating and cerebral, "Meaning" is a terrifically indulgent display of electronic force and a fitting final single off FVLCRVM's provocative debut EP Words, Loose, Meaning, released March 27 via Mom I Made It / Universal Music.
Atwood Magazine is proud to be premiering "Meaning," the last song on FVLCRVM's aptly titled EP Words Loose Meaning – named as such after its three songs, in order: "Words" (originally released in 2018), "Loose" (released in 2019), and "Meaning." A clever play on words, the new EP is a seductive, sublime introduction to Slovakian electronic producer, musician, and DJ FVLCRVM. With nearly a million streams on Spotify alone, the dark and heavy "Loose" opens with a dynamic expression of musical and sonic talent – with both headphones securely fastened around our ears, it proves an immersive, exciting sonic experience. The same goes for "Loose," with its propulsive beats and absorptive beats.
These releases lead up to "Meaning," whose charged groove and frenetic melodies carry with it a feverish forward-driving momentum. An exhilarating marriage of UK bass, future beats, and RnB, "Meaning" reasserts FVLCRVM as an artist to worthy of our time and your radar.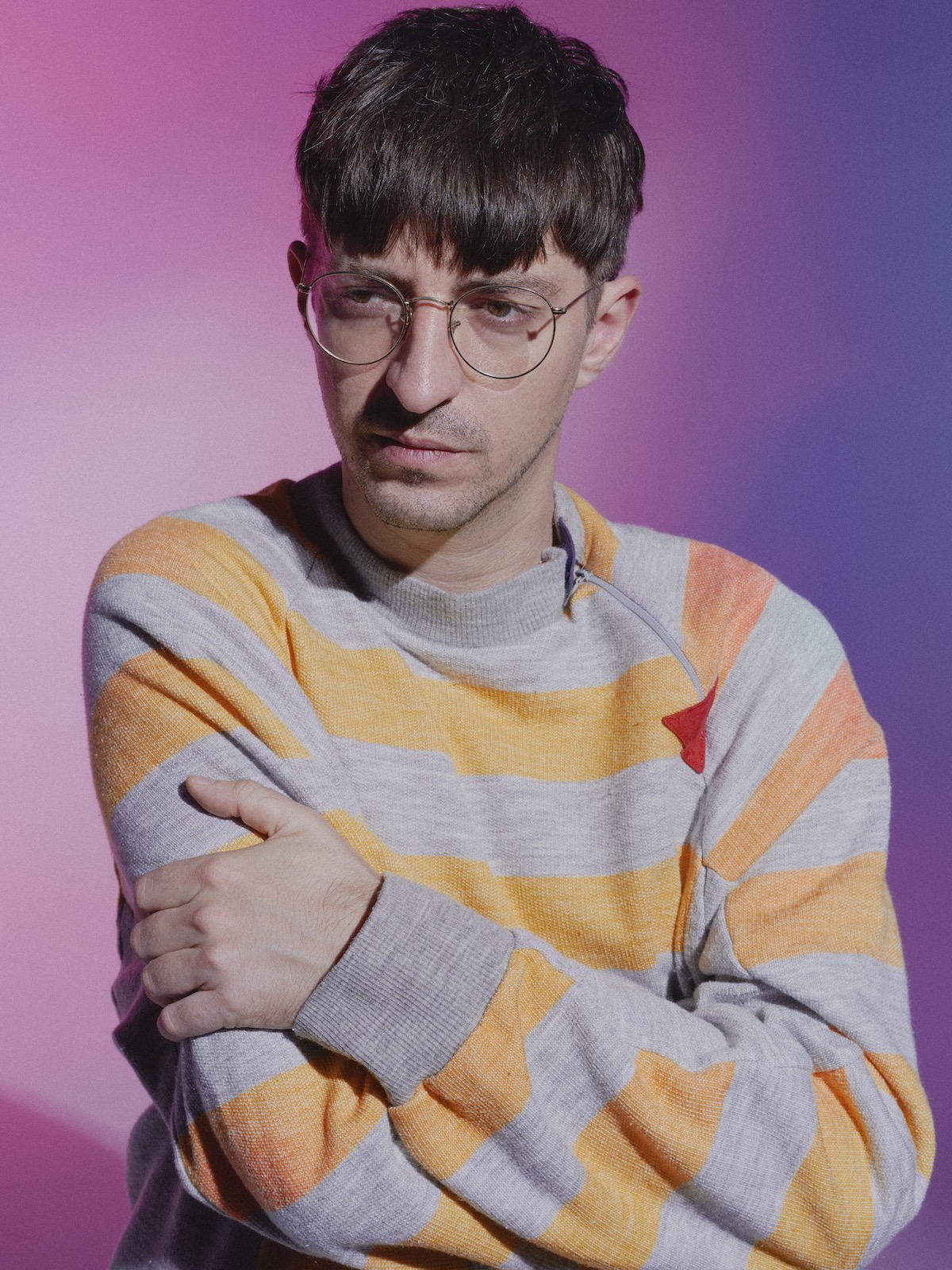 For FVLCRVM, much of his recent music takes its inspiration from a unique encounter he had with virtual reality.
"I was asked by an unknown Japanese startup SHITEN to test their virtual reality media player two years ago, among some other people," he shares. "Being disconnected from reality to listen to music sounded like a neat idea, so I thought it would be nice to make some songs and present it in a music video to help them spread the word. I had no idea they decided to sell an unapproved beta version of the device in a vending machine to gather more data. After the testing went wrong for all the participants (including myself), the company vanished and there's no one to contact them. Most of us experience random disconnections from reality even without the device on, and this side-effect doesn't seem to fade away."
For FVLCRVM, "Meaning" signifies the end of one chapter — finally closing the door on SHITEN, and letting himself begin his next adventure. "The track is closing up the story I started with the song 'Words' about a virtual reality music player called SHITEN and an impact it had on some people," the artist tells Atwood Magazine. "I really like how different people had a different view on the story, so I'm curious how they are gonna respond to this one. This is the first time I made a whole track in my head on my way home from lunch. I still have a recording of me humming on the street on my phone. And to be honest it's the first time the actual song sounds really close to what I had in my head. Maybe VR interfaces with no need of hardware isn't totally a bad idea."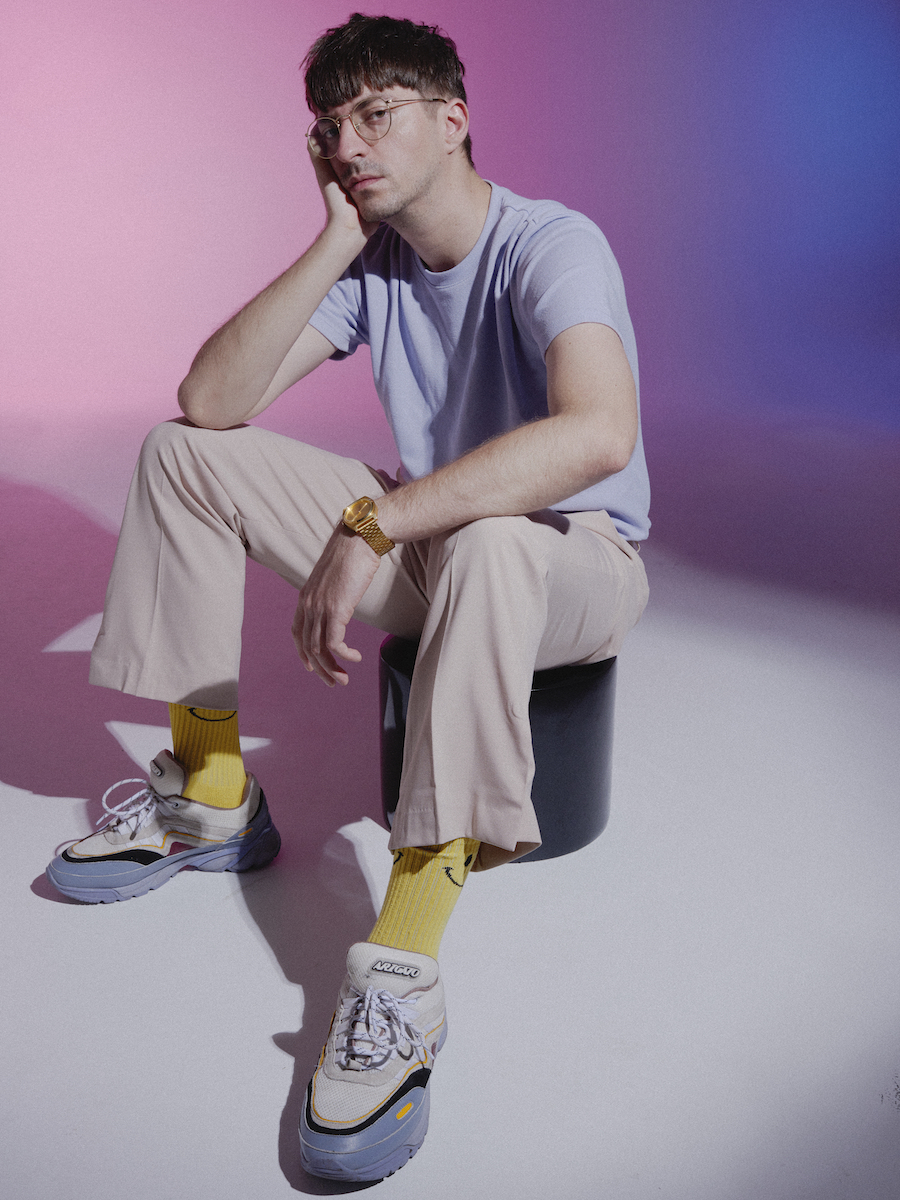 Of the EP as a whole, FVLCRVM states, "I didn't intend to make an EP first, but I think it would be nice to listen and see the whole story behind it – so the EP made sense. The inspiration is obviously a lot of sci-fi and fantasy stuff I've been into since I was a kid. But the funny thing is it might not be far from reality. I'm working from home the last three years and I am a bit worried about my decreasing need to leave my house. And with the upcoming rise of home entertainment especially in these times, things can go, let's say, very interesting in the near future."
In other words, the ability to connect from anywhere and at anytime has actually allowed for us to all be more disconnected than ever before.
An alluring mix of mainstream and underground sounds, FVLCRVM's music is utterly hypnotic. "Meaning" immerses listeners just like the virtual reality media player that inspired it, establishing FVLCRVM as a name we should know and keep watching in the coming months and years.
For now, stream "Meaning" and the full Words, Loose, Meaning EP, out now!
— —
Stream: "Meaning" – FVLCRVM
— — — —
? © 2020
:: Stream FVLCRVM ::
---