Off With Their Heads' "Disappear" shows Ryan Young bursting at the seams to express his sadness.
Listen: "Disappear" – Off With Their Heads
---
Quick; think of a sad song before reading any further.  There's a good chance you thought of something soft, quiet, and somber.  Maybe "Hurt" by Johnny Cash or "November Rain" or something by Adele.  While these songs are all well and good, there is a certain type of sad song that's not structured in the same way.  There are plenty of sad songs where the singer sounds like they've reached the end of their wits and has resorted to full-blown screaming.  No one does this quite as well as Minneapolis' Off With Their Heads.  "Disappear" from their upcoming album Be Good embraces elements of heartland rock with real-ass hardcore in an emotional expression of disappointment.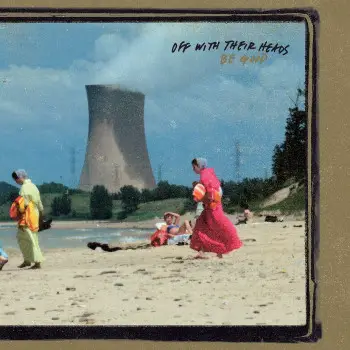 As frontman and lone consistent member Ryan Young starts the song, there's just him and a clean guitar.  The song is almost a country tune as Young sings like he's just releasing the words, barely singing.  As the rest of the band enters, he gains his composure, but the short insertions of other instrumentation just make the track feel all the more tense.  While his singing voice becomes clearer, the rest of the track feels like it's either building to something or going to burst, and it bursts.  Downtuned onslaughts are par for the course with OWTH, but they do add some crisp guitar solos that mimic the melody.  While their louder moments skew closer to Dillinger Four, OWTH's melodic sensibilities can't go unmissed.  They create a style of hardcore that takes more from The Gaslight Anthem than it does Cro-Mags, and this should come as no surprise seeing as their album is titled Be Good.
As Young screams in the louder parts, he has much more self-loathing than he does outward blame.  In so many of OWTH's best songs, he's trying to make a point to a loved one about why he feels the way he does.  In "Disappear," he seems more like he's trying to explain it to himself.  Where the "you" in tracks like "Nightlife" or "Clear the Air" is decidedly not Young, "Disappear" tells you right where he is.
I sit here in the dark
In a city that is not my own
The itch to feel invisible or disappear isn't uncommon amongst depressed people.  Most people who take their own lives do express a desire to simply just disappear, and Young does bring some suicidal idealizations in the song.
Take me
Bury me up to my neck and walk away
I deserve what's coming to me
Watch "Disappear" – Off With Thier Heads
---
One of his bleaker desires to just be carried away by the tide is a combination of the comfort people often find in the ocean and the off-putting notice that you have just abandoned someone.  The irony is that Young is begging to just be left alone.  In his shouting-singing voice, you can hear that he's mourning his own loss of sense of self.
I am torn
Between the person I was
Who I wanted to be
And the one I mourn
Still, this isn't as impactful as his screaming, "I just wanted to feel loved," before going back to the withdrawn, simple intro.
Songs about facing self-hatred aren't necessarily uncommon, and while there are tons of ways to confront feelings of depression, loss, and hopelessness, some of the most effective come from throat-shredding over a brutal track.  Off With Their Heads' Ryan Young pours every piece of his being into his music, and while this was evidenced in the reconciliation that he sought in his earlier songs, Be Good seems to be a much more introspective look.  "Disappear" shows him trying to come to peace on his own, but it also shows how hard that is.  We often beat ourselves up with sad songs, at least this one knows how to punch.
Listen: "Disappear" – Off With Their Heads
— —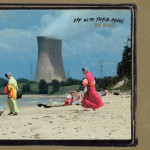 Connect to Off With Their Heads on
Facebook, Instagram
? © 2019
:: Today's Song(s) ::
:: Stream Off With Their Heads ::