"Summer's Eyes" , the debut single by British singer-songwriter Cortney Dixon, is a celebration of intimate emotions, using charm and familiarity to set the scene.
— —
How do you deal with a build up of emotions? Some people try to ignore them and push them back down, while others immediately release them in the form of creativity. Some people reluctantly wait until they've reached peak overflow then rant and ramble to whoever is nearest to them, while others simply dance away the pain. Perhaps you do a combination of all of these, shutting yourself away in your bedroom and allowing a sense of magic to guide you back to contentment.
Tossed you back to the deep blue
Penny in a wishing well
In a wishing well
Tossed you back to the deep blue
I don't want to wish you well
But I wish you well
Nothing but a wasted prayer
Just another road that leads to nowhere
Prove me wrong
I'm still waiting for the, waiting for the dawn
Atwood Magazine is proud to premiering "Summer's Eyes," the debut song and video by Newcastle-based singer-songwriter Cortney Dixon. Flickering between the faint and the clear, the restless and the still, it's a dramatised dive into the personal when overcoming relationship struggles. The song starts off sparse and a little eerie, like lonesome thoughts trapped at the bottom of the heart, before the pace suddenly kicks in, repetition rises, and desperation amounts.
"I like to describe Summer's Eyes as a dramatic pop song barging through all of the emotions that strike when someone you love has been unfaithful to you, which is what the song is all about," Dixon tells Atwood Magazine. "When you're left with no choice but to shrug it off and dance like no one is watching. I wanted the end of this song to feel as epic as possible as you get back on your feet."
The accompanying visuals fit into this. Cortney Dixon emits the enchanting retro tones that recall the likes of Stevie Nicks and Kate Bush and in the video she's dressed in 70s attire, her hair a typically witchy mass of curls, and body movements the result of somebody possessed by sound and inner feelings. She lies on her stomach flicking through tarot cards, licks on an ice cream with legs waving absent-mindedly behind her, and tears the petals off a flower. These are all really stylised things, there as a form of beautified familiarity when going through a period that feels like ugly confusion. Having Summer as the name of the girl adds another layer of charm too, becoming ambiguous with the season and therefore part of a time that's washed with lightness.
"The music video story is a behind-the-scenes insight into the cycle of emotions you go through when no-one is around and you don't have to put on a brave face. We started with an empty space and decorated the room with all the things I loved and we re–enacted the cycle of emotions you feel on repeat," Dixon explains. These cycle of emotions are ones experienced by yourself when resorting to some, perhaps much needed, alone time. "You get dressed up to go out with your friends and then you get hit with a wave of feeling so gutted that you bail last minute. You sit in, reading tarot cards and hoping they provide some reassurance that your future isn't doomed," she explains. "Then you put on your favourite songs and dance like a maniac around your house until everything feels good again."
I still hunger to hold you
Too damn young to be old news
Tears still fall in old wounds
Summer's eyes
Empty words won't console me
Thoughts of her still control me
Taunt my love and insult me
Summer's eyes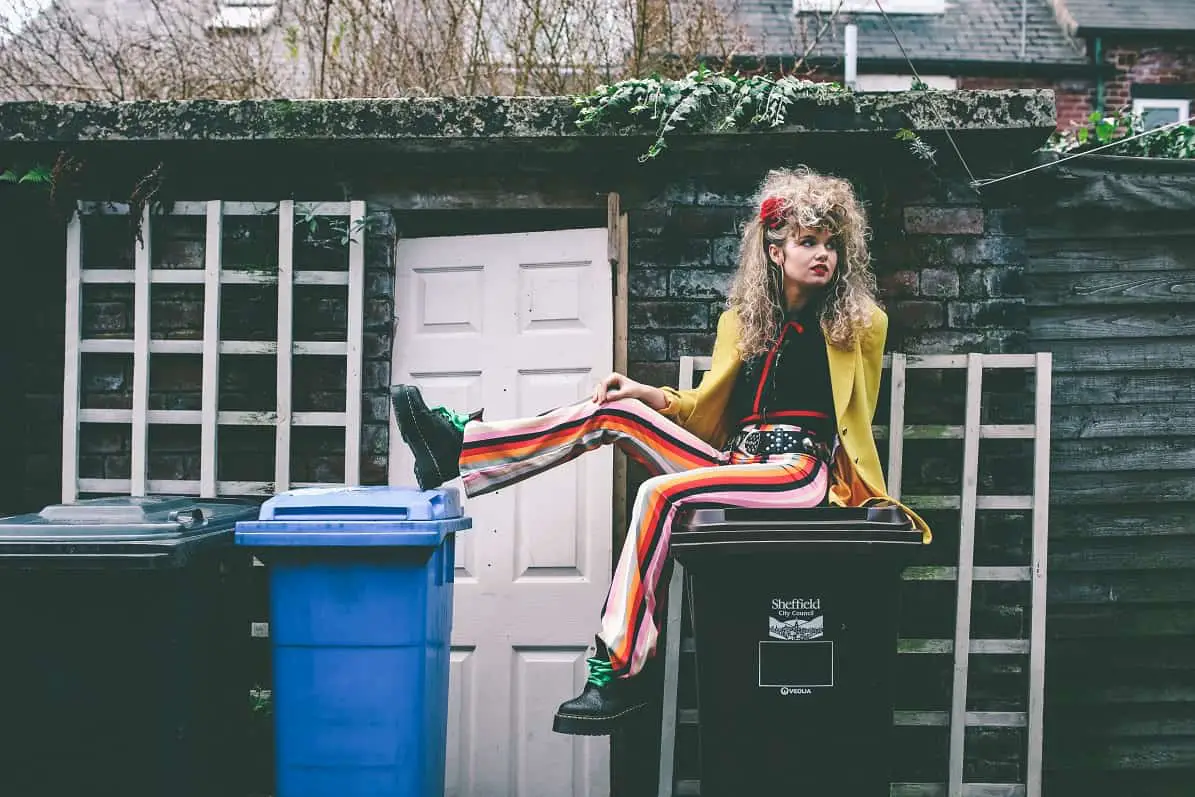 This is Cortney Dixon's first single and, having received support from BBC Introducing, it comes at a time when she's gaining recognition. Her international debut will take place at the Reeperbahn Festival, Hamburg, in September followed by a series of UK shows. There's also an EP, entitled Our Intuition, on the way in early 2020.
"Summer's Eyes" is loneliness and jealousy wrapped in glitter and self-assurance- A contrast of being on one's own but evocatively pulling others in. It's metaphoric of dancing like nobody's watching but it's hard not to watch.
Watch Cortney Dixon's debut music video exclusively on Atwood Magazine!
Watch: "Summer's Eyes" – Cortney Dixon
— — — —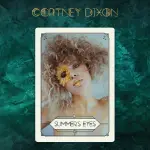 ? © Michael Sreenan