Poetic, personal, and calmly catchy, "Braided" finds Christinna O continuing to craft words while experimenting with sound.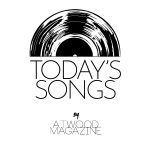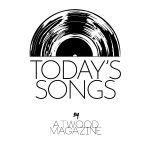 Stream: "Braided" – Christinna O
---
Spoken word and songwriting can often go hand in hand, the exclamation of words setting a rhythm that acts like a beat and the meaning behind them being exemplified by the atmosphere a sound can conjure up. Fast-paced and impactful, it blurs the lines with rap while other times just being a general example of two creative forms succinctly merging.
"Braided," the latest release by Philly-based artist Christinna O (23 October), takes her crafting of words and turns it into a catchy, nonchalant song with multiple layers of meaning but simplicity in the delivery. There's a spareness to the song, a softly repeated melody and slow beat, which is used to create a clear, intimate expression of affection.
Speaking about the meaning behind the song, O states "I often feel saying "I love you" isn't enough, that it's missing a depth that's there that I desperately need to express to my loved ones. I think of how cornrows and braids were utilized to communicate as a means of survival for my ancestors. Even now the braid is referred to as a 'protective style.'" The lyrics, therefore, take the significance of braids, and how they're a marker of identity and communication, and use it as a kind of metaphor for expressing affection. The action of expressing becomes more personal and more empowering.
And we know
that the only thing that will make it out of here
alive is
love
c'mon now let's not act like their skin ain't
my skin
like it doesn't hold the whole sun inside its mouth
when we flash our grills
we control the heat
bringing the morning
shutting the dawn
like I'm not the middle finger
index finger
oiled greased
slick back and tied
I love you
braided 
"I took this cultural context and weaved into it a new way to express my love," O continues. "A new expression of my love for the ones that have come before me, to make me who I am. A new expression of my love to the ones closest to me today. To say 'we're braided' is to acknowledge the depth and uniqueness of our love, our magnetism, and our protection in it."
Kept my eyes peeled guess that's the naked truth
Styling be a little different when I'm matching pulses with you 
Love fine tailored and it fit like a suit oo
She bad she bad who couldn't see
They mad they mad who wouldn't be
You the grease that hold my edges 
You know that you are –
Braided to the back of my head now baby
Braided to the back of my head
Braided to the back of my head now baby
Braided to the back of my head
And I'm so
Caught up in this love 
They say it's quite a drug 
You know you know I- 
They know they know 
They know they know that we be around 
Christinna O has been making a name for herself both in spoken word and music, competing in national slam poetry competitions and in 2014, aged fourteen, self-releasing a mixtape entitled The Violet Tape onto Soundcloud (This was followed-up by the Abide EP, released while a senior at high school). Since then, she's been establishing more of a voice, her last single ''Hot Head'', for example, drawing upon her identity as a Black queer woman dealing with bipolar. ''Braided'' continues with this approach by using a distinctive feature of Black culture as a central part of the narrative. Throughout the song, the words 'braided to the back of my head now baby/ Braided to the back of my head' are repeated, flowing slowly upon a continuous plucking melody- a sound that's more stripped-back and calm compared to O's previous material. The intimacy is present too in the formation of the words, lines cut off ('you know you know I/ They know they know') and pauses taking place, suggesting a kind of spontaneity as though the thoughts are streaming straight from the mind.
"Braided" was self-produced by O and exudes a subtle confidence. Holding a slightly different ambience to the more R&B-leaning approach of her previous releases, the overall result is one of intrigue as to what's to come from the still emerging artist.
— —
Stream: "Braided" – Christinna O
— — — —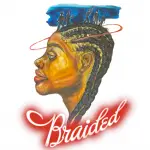 ? © Kenya Naomi
:: Today's Song(s) ::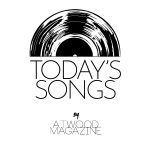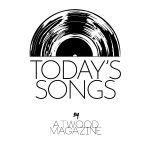 ---
:: Christinna O ::