London's Samuel Jack uplifts on "Gonna Be Alright," taken from his five-track album 'Empty Pockets, Crowded Heart Vol.1'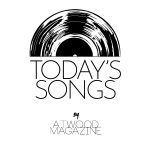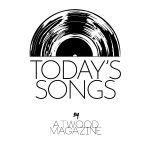 Stream: "Gonna Be Alright" – Samuel Jack
---
Samuel Jack has experienced it all and then some and his latest album Empty Pockets, Crowded Heart, Vol. 1 details the ups and downs of life and everything in between. Life hasn't been all rosey for the London born musician, but he thanks each encounter for only making him stronger. "Gonna Be Alright" is the perfect example of his gratitude for his journey thus far.
Known for his love of genre-defying music, Jack includes elements ranging from blues and soul, to hip-hop and pop throughout his songwriting. This distinct amalgamation, including his ability to create tracks bursting to life with affluent instrumentation, explosive melodies and entirely infectious lyrics has allowed the musician to craft a recognizable sound entirely his own. Presumably his musical diversity stems from his colorful upbringing. Having spent time in Johannesburg, with his film director Father, Jack was thrown into a world far beyond that of a child and was able to immerse himself into different cultures from the get go.
I see crazy when there ain't no crazy
Sun's out but in my head it's always rainy
Forty – nine reasons to stay in bed
Who said OCD is dead?
In "Gonna Be Alright" we hear a chilling organ carrying Jack's passionate vocals, all intertwined with lucious synths, a dynamic brass section and compelling piano melody. Having been open with his struggles with anxiety and depression in the past, the track narrates his evolution to recovery and acts as a song of hope for others. His emotive songwriting shows listeners a glimpse of his toughest times, taking us right through to his ultimate lightbulb moments of realisation.
Oh it's hard to explain how I'm feeling
Until you've walked a couple miles in my shoes
Oh a smile it can be so deceiving
I'm hurting but I wear it
well, so I just gotta tell myself
It's Gonna Be Alright
Other standout tracks on the album are "Trouble" – with bellowing vocals reminiscent of Rag'n'Bone Man, Jack commands every song. Introducing the album, "Trouble" starts things off with a bang. It's big and bold and it's message follows suit. The motivating song proclaims how even when you think you've hit rock bottom, you've got to keep on keeping on, bringing an uplifting and much needed reminder in our current times. Then there is the yearning ballad "Real Love". Featuring a powerful swell of Gospel singers, the track bleeds with sincerity and authenticity. A truly relatable story of falling for someone and failing to muster the courage to tell them.
Don't wanna make plans on the weekend
In case I fall head first in the deep end
Trust me, you don't want me around
The album is the perfect blend of feel-good anthems and heart-wrenching ballads, made to play with your emotions by tugging at your heart strings and then bringing us back up. The collection of songs come from the deepest part of Jack's heart, soul and mind, exposing some of his most vulnerable moments, to some of his biggest achievements. Empty Pockets Crowded Heart, Vol.1 ultimately emits a sense of self-acceptance, illustrating to listeners that though times may be tough, there is always a light at the end of the tunnel.
— —
Stream: "Gonna Be Alright" – Samuel Jack
— — — —
? © 2020
:: Today's Song(s) ::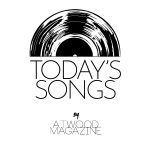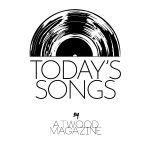 ---
:: Stream Samuel Jack ::