The euphony of First Aid Kit's cover of Ted Gärdestad's "Come Give Me Love" will swoon the poison out of these stressful days.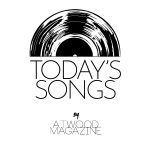 ---
When Klara and Johanna Söderberg of Swedish folk rock duo First Aid Kit, discovered that the Swedish Cancer Society (Cancerfonden) used Ted Gärdestad's Swedish folk classic, "Come Give Me Love" for a recent marketing campaign, the sisters decided it was time to pay homage to the original by recording their own version.
"We are huge fans of the original production," First Aid Kit explained. They "wanted to stay close to that '70s folky sound." By infusing their version with rich harmonies and tight vocal layering, First Aid Kit were able to achieve a unique cover while staying true to the feel of Gärdestad's original.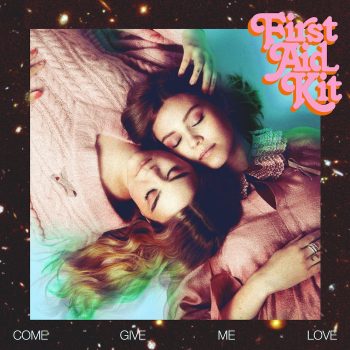 With lyrics exemplifying a strong message of companionship, love and hope, First Aid Kit decided to record their cover twice. Once with Gärdestad's  Swedish lyrics alongside an English version with their own translated lines. This way, they figured, after living through such a dark and desperate year, more people would be able to understand the lyrics and benefit from their warmth.
Come give me freedom
Come give me peace
Come lay your head down
And rest at ease
Come give me the body
Come give me all that you can
And by your side I'll stand
Indeed, hearing and understanding these lyrics feels like being wrapped in the kind of magnetic embrace that could squeeze the poison out of these stressful days. The kind that could make you shed tears of joy to celebrate the feeling of unconditional love after experiencing unfathomable darkness.
Released in 1973, the original music was written by Gärdestad with lyrics by his older brother Kenneth and produced by ABBA's Benny and Bjorn. With backing vocals provided by ABBA as well, First Aid Kit certainly had a gem with which to work from the start.
Unlike many love songs, which leave listeners feeling, "yeah-rightish" with sticky sweet, uber rosey prose, "Come Give Me Love" has just enough melancholy to be real:
I know a place nearby where we used to hide
So many moons ago, you were by my side
I've got a friend who's afraid of the dark
Oh how it hurts to part
In order for the thinking listener to relate, especially after living through heaviness like we've experienced this year, lyrics need to include just enough saltiness to feel grounded. Furthermore, to acknowledge the fragility of life and its temporary nature is a very real part of our evolving worldwide culture. And yes, it may feel like a bleak addition to our shared consciousness but inevitably, we will all take the big blink and be called to our final destination eventually.  What could be more life affirming than to realize that we have only limited time?
When my fingers can no longer feel
When my eyes can no longer see
When life is turning
I will still pray (come give me love, come give me love)
With its dreamy hums and triumphant unison claps, "Come Give Me Love" is a feel good anthem in any language. When the Swedish Cancer Society reached out to First Aid Kit and requested that they design the foundations annual pink ribbon to create cancer awareness, the Söderbergs accepted with honor and pride. "The pink ribbon is a very important campaign and the more we can contribute to cancer research, the better," they explained. By harnessing the power of connection, companionship, love and support they felt while recording "Come Give Me Love," First Aid Kit designed a beautiful ribbon that will hopefully raise a lot of awareness and funding in order to give more life to those who need more time to live it.
First Aid Kit always do their best to heal our aches and pains, and they certainly succeeded with their version of "Come Give Me Love."
It's available everywhere, so give it a listen. You'll hum yourself into an enlightened state of love, life and harmony.  If only we could blast it from the rooftops, worldwide.
— —
— — — —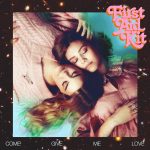 ? © 2020
:: Today's Song(s) ::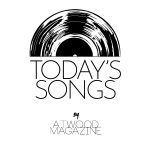 ---
:: Stream First Aid Kit ::