Recommended If You Like: The Strokes, The Vaccines, Franz Ferdinand
"Hold it right there, there's no mistaking our love," sings The Planters' David Yorr in the opening line of the band's new single, "There's No Time." Urgency courses through the airwaves as a testing scene unfolds, Yorr hellbent on convincing us that this relationship is unbreakable: Love can be fickle, unpredictable and strange, but The Planters are here to reassure us that it's worth the fight.
hold it right there
there's no mistaking our love
i can't get enough
all i see is your love
take in the day, worries are gone
when you're home
we're here in the light
let it shine bright for our love
Listen: "There's No Time" – The Planters
---
Atwood Magazine is proud to be premiering "There's No Time," the sophomore release from Los Angeles trio The Planters and lead single off the band's self-titled debut EP. Consisting of David Yorr, Zac Frank, and Garren Orr, The Planters have an infectiously melodic indie rock sound born for stadium-sized amphitheatres. On "There's No Time," the Los Angeles trio sounds like a reincarnation of 2006-era The Strokes – grandiose melodies flow through bright guitars and a deep voice that resonates with emotion.
hold it right there
there's no mistake in our love
am I the only face that you see in your love?
there's no time for doubting
you're the one enlightened
Warm orchestral flourishes fill in an already full sound, adding extra color to The Planters' already vivid sound. Nothing compares to the wail of a guitar representing the tear in one's heart, and that's exactly what Yorr's guitar is as the frontman exclaims a mix of devastation and perseverance.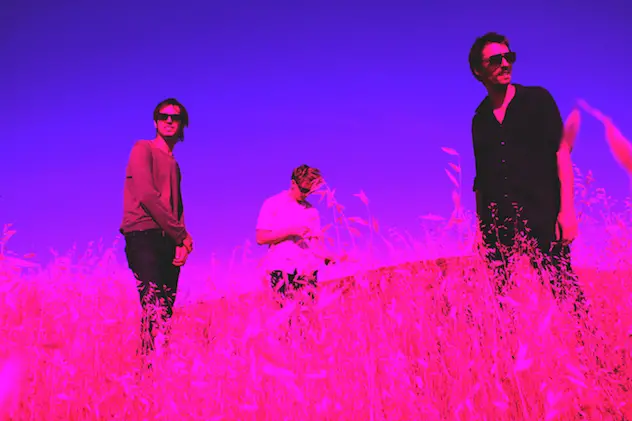 No one wants to know they love you more than you love them. It's an uneasy relationship imbalance with the power to ruin a solid dynamic. Yet The Planters don't let it phase them: Though we feel some of the band's sadness, "There's No Time" is really an undeterred assertion of strength, an ode to resoluteness and steadfastness. The band choke back the fears, and instead put their best foot forward to convince that significant other to discard of those doubts, and have faith in the love they share.
hold it right there
there's no mistake at all
we're here in the light
let it shine bright for on
there's no time for doubting
you're the one enlightened
there's no fun in doubting
you're the one enlightened
The Planters describe "There's No Time" as, Dart in the river. Bowie through the storm. Lotus from the mud. "The quote serves as the intention of the EP," explains drummer Garren Orr. "The journey has led us to find a sound that's focused, independent from current trends and beautifully simple while stemming from complex emotions."
He's got that right. The Planters' sound is absolutely enthralling; they embrace both the catchy and the meaningful sides of rock n' roll, delivering raw emotion on a silver platter lined with furious guitars, warm beats, and driving guitars. This is the sound that summer 2017 deserves: A cascading anthem of unstoppable energy that just won't quit. In that sense, "There's No Time" echoes the determination of the lyrics in its music.
The Planters demand our full and undivided attention, injecting a heavy dose of passion into every moment of their new, invigorating track. All you really need is one really good song to get yourself off the ground, and The Planters have already achieved that here: "There's No Time" begs for repeat listens, its mix of angst and desire fueling a palpable tension that builds and builds throughout. The Planters know exactly how and when to bring that release, and in timing things just right, they keep us wanting to come back for more, again and again, no matter how well we come to know this song.
"There's No Time" will be out everywhere this Friday, May 19th. Catch The Planters at their EP release party on Friday, 5/26 at Teragram Ballroom in Los Angeles!
— — — —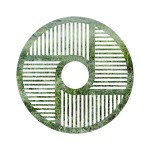 cover © 2017
:: Listen to The Planters ::