You should feel shivers as you listen to Toothless' new video for "Charon." A sweet, haunting lullabye about our comings and goings, "Charon" is a plaintive and heartfelt release of nostalgia, hope, longing, and more.
If only I knew where you grew
If only the seed had been planted true
My future outlined, yet I'm walking blind
Just like the son of a wayward cuckoo
Watch: "Charon" – Toothless
---
Atwood Magazine is proud to be premiering the Safehouse CCTV Session video for "Charon," off Toothless' recently-released debut album The Pace of Passing (released 2/3/2017 via Rostrum / Island). Filmed using closed-circuit television, the performance captures the intimacy of Toothless' mortal ponderings: In Greek mythology, Charon is the ferryman who rows you down to the underworld when you die. Toothless – aka Bombay Bicycle Club bassist Ed Nash and friends – uses the metaphor of being on Charon's boat as an opportunity to look back on life: To think about the opportunities one has taken and sigh for the ones that have been missed; to appreciate and bemoan love; and to look forward, into the future.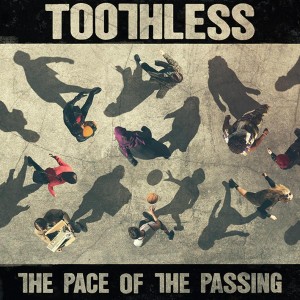 Dance me into the light
Now row Charon, row Charon, row
Doubt you will ever know how far I'll go
Now row Charon, row Charon, row
If only I knew where you grew
If only the seed had been planted true
You've grown on me girl from sand to a pearl
Those formative years were so hard to get through
"Me and my friend Rosa who plays keys in the Toothless live band travelled to Oxford to record this for this Safehouse CCTV Session," shares Nash. "We hadn't planned how we were going to play Charon with just two people beforehand, when we arrived we spent a while playing with sending Rosa's vocal through a bunch of effects pedals to create a feeling similar to that on the record. I'm super excited for people to finally be able to hear this version!"
In our exclusive Toothless interview earlier this year, Nash dove into his penchant for colorful songwriting and storytelling: "I find writing about my personal life or writing about home just really hard, it always comes out cliche and my life isn't particularly exciting or interesting so I don't think people would like it," he explained. "…that's why I started using stories and things like that, like Sufjan Stevens and Nick Cave and all those people."
Directed by Kit Monteith, Toothless' "Charon" video is sparse, subtle, and simple: Rosa Brook's percussive, stirring vocals provide an ethereal base texture from which Nash progresses to lull us into a warm hypnosis. His voice is calm and soft; his guitar is mellow and sad. It's the perfect opportunity to consider your own life, and everyone in it. Enjoy this beautiful video, and don't miss Toothless' debut album The Pace of Passing, out now!
— —
— — — —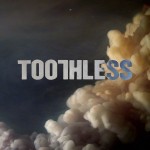 photo © Island Records
---
The Pace of the Passing
an album by Toothless