Recommended If You Like: The War on Drugs, Spoon, Wilco, Deerhunter
She sounds like a gypsy queen, her name repeated like a mantra time and again, but in reality Delilah is probably quite your typical, ordinary girl. Everybody is special to somebody; the beauty of song is its ability to bring out the best in all of us, carving out our unique qualities so that we shine brighter than the sun. Beneath the feel-good, beachy melodies of Greyface's "Delilah" lies a slice of life that reminds us of the warmth and comfort of being at-home with that special someone.
A DVD of Purple Rain
and a book of poetry
I know she never read
She just like the look
of all of those books
and they laughed as life
passed by with her looks
Watch: "Delilah" – Greyface
---
Atwood Magazine is proud to be premiering the music video for "Delilah," the savagely catchy lead single from Greyface's independently-released debut album Greyola (released 2/10/2017). The Los Angeles trio of Jutty Taylor, Ryan Malina, and Julien Bellin craft a sun-kissed sound that shimmers with sweet harmonies, lilting guitars and glowing pads. The band have known each other for the better part of twenty years, first meeting in the Florida music scene in the 1990s and reuniting now in California, as Greyface.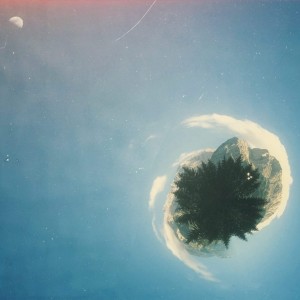 "Greyface is the name of the cat that lives behind the 7-11, on Sunset and Rosemont," muses vocalist Jutty Taylor. The nostalgia for a past world – a pre-Internet world, when alternative rock ruled the airwaves and 'silicon valley' meant something much different than the California tech boom – flows freely through the colorful sounds and visceral lyrics that define Greyface's artistry. And yet somehow, Greyface exists today – not twenty years ago – and they are well aware of it. The name Greyface is as much a reference to the Principia Discordia as it is to the friendly street cat in Taylor's neighborhood. "Or maybe it's about racism. Maybe it's about the color of your lover's face sitting next to you in bed staring at their phone." An open-ended name gives the band free range to experiment and constantly redefine themselves, meaning "Delilah" and Greyola are just the beginning.
"Delilah" captures the charm of the individual like magic in a bottle. The band paint a relatable scene as their personalized depictions come to life: With visuals like the DVD of Purple Rain and an unread book of poetry, we get a look at the individual that would generally be saved for the most intimate eyes only.
She goes on and on and out
every man she's known, in song
I know every name
They've become familiar
Get along, Delilah
We don't get to meet Delilah in the band's music video, but we do get to meet the band behind the song. "It was the day of the Women's March, in LA…" describes Taylor of the recording process. "Ryan (Malina) borrowed a camera and we walked downtown, from my place in Echo Park. I think we walked 100 miles that day at least… "I gave Delilah the singing of a lifetime, over the phone, for all the ducks to see… Made it down to the protest in time to chant down Babylon… Ryan went home, performed some voodoo, invoked a blonde priestess and about a week later we had a video… My part was easy."
The shining sun, the blue of the water, the homey living room, the sun-bleached sidewalk… Everything captures and invokes the ethos of the band's mystery girl. Ryan Malina's take from behind the camera lens gives insight into Greyface's ideas of "Delilah": "On the day of the Women's March (against the embarrassment that is Donald Trump being elected president), Jutty (Taylor) and I were at his place talking about making a video for the song "Delilah." All of the footage of him is from our adventure walking from his place in Echo Park, to the March in Downtown LA. We wanted to show our support, the irony of the real "Delilah" probably being in attendance not lost on us. Echo Park and Chinatown make a pretty big appearance, but we missed out on getting any shots downtown because I had only brought one battery with us. I got some more shots on the beach in Encinitas and then did an edit! There's some friends who do video professionally we probably could have asked to help, but it was fun just to run around, just the two of us getting some footage."
She asks me if I'm really gonna have another one
"Now that you mention it, I think I'm gonna finish it
and start the day in a familiar way"
Wait for the coffee to settle my brain
along, Delilah
I keep a list-and if there's any that I missed-
a drink for strength
cause I need to get along, Delilah
The band captured their take on "Delilah," but one of the beautiful things about this piece is how effortlessly its meaning changes per person and per moment. Singing get along, Delilah can be about the love you have, the love you had, or the love you seek. It can be a call, a response, a prayer, or a question. It's both hopeful for the future and nostalgic about the past, a product of and solution to whatever world you're in and life you're leading. "Delilah" is deserving of a spot on your summer playlist, but first take a moment to lay back, relax, and absorb the rays of Greyface's homey music video.
You can listen to "Delilah" and the rest of Greyface's stirring debut album Greyola on your preferred music service through the links below:
— — — —
Greyola – Greyface
"Delilah" – Greyface