With new single "Caught in a Dream," Josh Rennie-Hynes reminds us to live in a the moment – to fully take in what is in front of you right now.
"Caught in a Dream" – Josh Rennie-Hynes
---
Sometimes we find ourselves lost in what could be instead of what simply is. Always striving for what's next and not appreciating what's right in front of you. It's almost as if we're racing to get to the next thing, as if time is running out. We have one foot is in the present and one is in the future, instead of being all in on the now. Australian native Josh Rennie-Hynes reminds us to be present with his latest roaring indie-rock gem single, "Caught in a Dream."
Atwood Magazine is proud to be premiering "Caught in a Dream," the latest single off Josh Rennie Hynes' upcoming third solo album Patterns (out September 27). "Caught in a dream" begins with high hat symbols and gritty guitar strums before Rennie-Hynes raspy, utterly in-tune voice strongly breaks in,
If you love me let me know
if you don't then let me go
don't fuck with my heart
The opening lyrics are possibly the most powerful of the song. He is there. He is ready. He just wants some clarity instead of the other half being lost in the clouds. This echoes through to the chorus,
Caught in a dream,
everyone's caught in a dream
and I'm just sitting here somewhere in between
Caught in a dream,
everyone's caught in a dream
and I'm just living here wondering what it means
The bluesy undertone with a country western twang, likely influenced by Rennie-Hynes move to Nashville last year, lead you to the second verse,
Standing here up on this bridge
looking down to the running water
It is cold and I dive in
let my body sink down to the bottom
The strength of the lyrics are not lost. To be present and to not be lost in the race to what is next means diving into cold water and completely allowing yourself to feel it. The music softens to reverberations and taps of the high hat, slowly building to a welcomed guitar solo that brings us to the final verse,
Many years since I have heard
anything from you at all,
don't worry about it
I have lived 1000 lives
walked these roads 1000 times before
The final chorus plays through with full music and melodies accompanying before falling off into the closing of the song. "Caught in A Dream" has a timelessness to it, lyrically yes, but more so musically. Bringing in a guitar solo because it feels right and allowing the high hats to crash are something our 2019 ears haven't heard in some time. There is an authenticity to it. A true grit. A uniqueness that leaves you wanting more.
Rennie-Hynes is gearing up to release his new album Patterns on September 27. The Australian native, who has earned praise from outlets including Rolling Stone, No Depression, American Songwriter, Paste and more. With Patterns, his sound evolves to the edges of indie rock and Americana, examining some of life's most mysterious moments, from LSD trips to complicated relationships. The project is an engaging, artful culmination of the new experiences and influences he's developed during his time in America. If "Caught in a Dream" is any indication of what's to come – we'd say we're in for a hell of an album.
— —
"Caught in a Dream" – Josh Rennie-Hynes
— — — —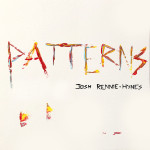 ? © Citizen Kane Wayne
:: Stream Josh Rennie-Hynes ::
---