If you're always in a rush to get from point A to point B, then you might be missing the bigger picture. Life isn't a snapshot of various stops; it's a series of roads and intersections. Mountain Lions' sunny new single "California" is a reminder that life is a journey, a nonstop adventure whether you're at a destination, or somewhere in-between.
Driving, far and wide
Out across the great divide
Ohio, I owe it to you
To stand on my feet and take in the view
But nothing I see will make me believe
Listen: "California" – Mountain Lions
---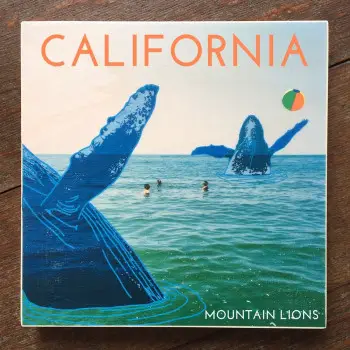 Atwood Magazine is proud to be premiering "California," the lead single off Mountain Lions' upcoming debut album We Are (independently out August 10, 2018). The songwriting project of Steven Diaz (formerly of Cleveland indie rock band The Lighthouse and the Whaler), Mountain Lions delivers heartwarming folk-rock with depth and sincerity.
And I'm going home to California,
sounds like music to me
It ain't no use playing your fool,
living in a dream
Yeah, it's all a dream
Having toured a good amount of the country himself, Diaz could tell you a thing or two about living in anticipation of the next stop, versus just being in the moment. With explicit lyrics about finding his footing in Ohio (a nod to his former home, band, and bandmates) and "living in a dream," "California" is a homecoming ode to the open road. The trip there is, for Diaz, as meaningful as the end result: It's about getting there, and appreciating the path he took – both through his life, and physically through the country – to end up where he is now.
Summer, peace of mind
Take a deep breath and leave it behind
There is nothing I wouldn't do
To see it come true
But nothing I say, will make it that way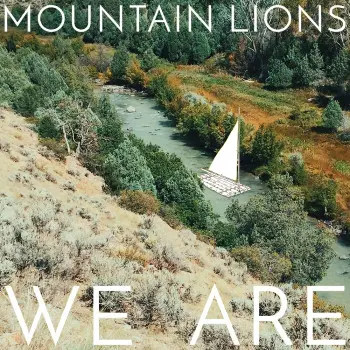 Mountain Lions' first release of 2018, "California" provokes us to appreciate all moments, not just a select few.  "It has some ties to Jack Kerouac because the road is a fun place to be, especially in-between landmarks," Steven Diaz tells Atwood Magazine. "For me, it's a reminder to enjoy the process and not wish that I was there already. Are we there yet? misses the point of the whole trip because if you don't know whether you are there or not means you don't know what to be looking for to get there in the first place!"
A deep musing wrapped in a vibrant folk-rock blanket, "California" offers a view of individual existence that's worth everyone's consideration. Rather than constantly looking forward and waiting to be somewhere, learn to love and appreciate the "little things" – the in-betweens. We spend far more time going places than we do actually being there, and before you know it, we've already left that destination and are back on the open road. If we consider the road itself a destination, then we'll always be where we want to be.
And that's the kind of perspective that makes every day memorable.
Stream "California" exclusively on Atwood Magazine, and stay tune for more from Mountain Lions: Debut album We Are is out August 2018!
— — — —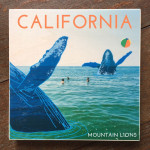 Connect to Mountain Lions on
Facebook, Twitter
? © Steven Diaz
single art © Nancy Luken & Matt Moore
album art © Nancy Luken


:: Mountain Lions ::