Atwood Magazine dives into 'Quitters' with Christian Lee Hutson to discuss the people that inspire us, the stories that haunt us, and the phrases that ground us.

Stream: 'Quitters' – Christian Lee Hutson
---
I'm proud of all the work my friends and I did. It feels to me like a perfect picture of a specific time in my life.
I like to imagine Christian Lee Hutson on a park bench, holding a microscope up to a leaf, or watching people check out at a grocery store with a notebook and pen in his hand. Though I'm sure these images could not be farther from the truth, that's the impression Quitters imparts. In his new album, released April 1, 2022 via ANTI Records, Christian Lee Hutson builds stories from scratch and pulls landscapes out of thin air, with each track functioning as a different world. Quitters is proof that Hutson lives in the details.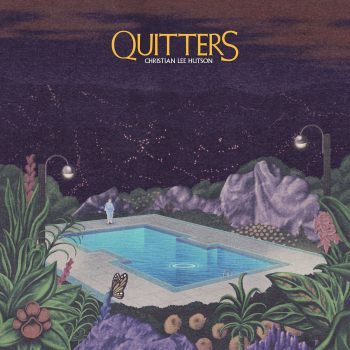 Produced by friends and collaborators Phoebe Bridgers and Conor Oberst, the Southern California meets Americana sound of Quitters is new to some, but to Hutson, it's home. Each song is a character study: whether it be a relationship you just can't figure out or a ball you just can't get rolling, the no-names on the album can relate.
As Hutson imparts in the album's opener, "Pain is a way you can move through time and visit people that are gone in your mind." The track fades with a kind of ending a song usually has to work for, a classic '70s solo with roaring drums. The band repeatedly howls, "There's a consolation prize in the corner of my mind." Pain is the vehicle of this record, driving it forward and back again to Hutson's past. Nuggets of gold are thrown in by-chance: "I close my eyes and I pretend to be in my little room on Rostery, step-dad reading 'Treasure Island' to me."
---
"Endangered Birds" follows, with a story that steps into the worn shoes of an ex-husband. The instrumentals are bruised black and blue, with a gentle string harmony loosely wrapped around the words. The character laments his ex-wife's new husband as he thinks, "I'm peeking through the bandages to see if I can handle it." Self-loathing is clearly Hutson's strong suit. His voice is a shoulder to lean on as his stories punch you in the gut, slowly, then all at once. The hopelessness continues with "Age Difference" and "Blank Check."
With a George Bailey flair, Hutson picks pieces of himself up and out of worlds, showing himself what could have been. In "OCDemon," he admits, "I'm as bad as they come, turn around and run, don't wanna hurt anyone." Over a killer guitar part, Hutson lyrics stumble at a mile a minute. The track is his confessional, as glaringly personal as Hutson gets.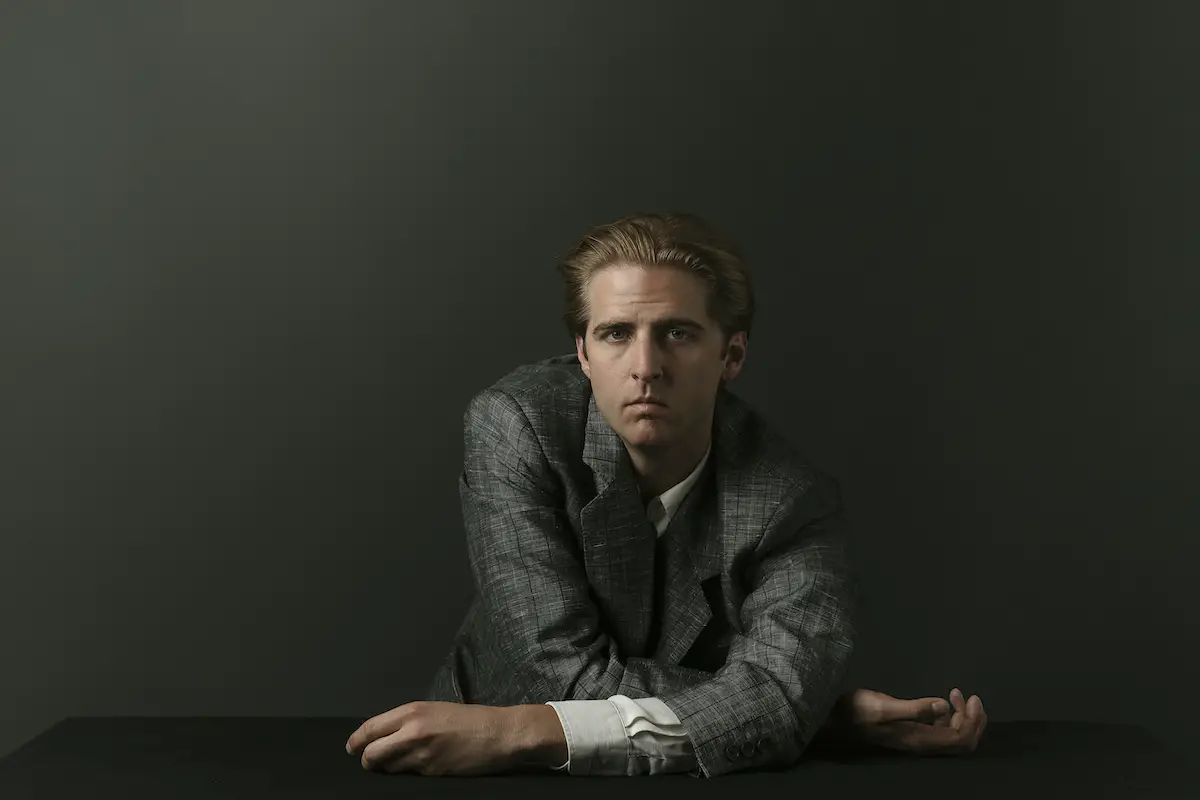 Ironic as it may be, Quitters ends with a beginning. The piano is dampered with the weight of a haunting little melody, as Hutson's whisper joins in. As a former figure skater, Christian Lee Hutson nurses an injury in "Triple Axel." He sings, "Infinity symbol lifting you into the sky, twisting your ankle, second opinions, trembling out on the ice."
Whether it's a failure or success, a new love or a heartbreak, Christian Lee Hutson steps in and out of time with ease.
People are his playthings, positioned with imperfections on display.
Atwood Magazine connected with Christian Lee Hutson to discuss Quitters, epic tales, and all.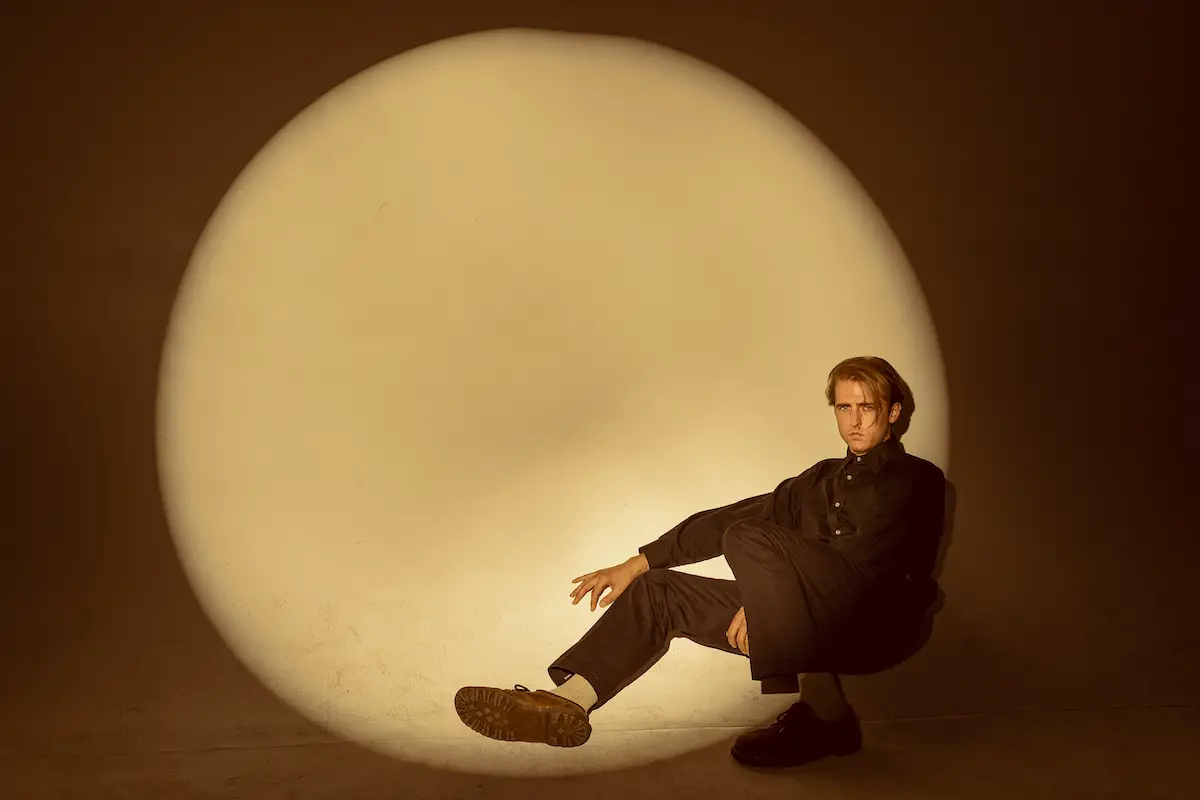 A CONVERSATION WITH CHRISTIAN LEE HUTSON
Atwood Magazine: How are you? How has tour been treating you?
Christian Lee Hutson: I'm doing well. Putting out this record and finally being able to play shows has been so exciting and overwhelming. It's wild to me still that anyone has heard any of these songs.
Speaking of, how would you explain to 16-year-old Christian that he is opening for Bright Eyes?
Christian Lee Hutson: Even if I could, I don't think he'd believe me. They were my favorite band back then and I think the idea of even getting to see them play live seemed impossible to me. All their shows sold out so quick.
How was the process of producing the record with your friends and collaborators, Phoebe Bridgers and Conor Oberst?
Christian Lee Hutson: We just had a lot of fun. All our little puppies were running around the studio and we were just trying to make each other laugh and get the songs down as best we could.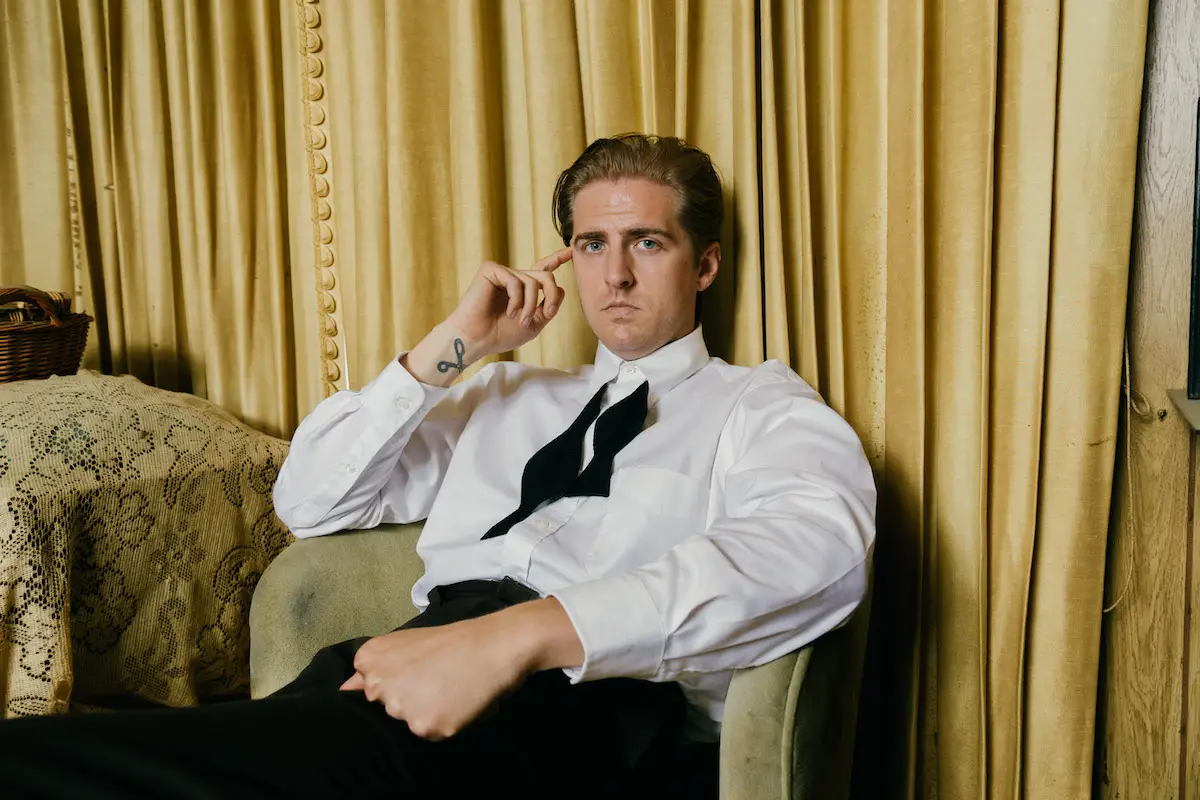 Again, congratulations on Quitters. It's an album that really stops you in your tracks! Your signature stories take center stage once again! Where did you get your penchant for storytelling?
Christian Lee Hutson: Thank you so much. I'm not sure where I got it. I was a pretty lonely kid so I was always reading. I wanted to be a novelist back then, but then I started writing songs, which probably is just a lazier version.
How has your love of stories developed? Have you seen any patterns or major changes in your writing over the years?
Christian Lee Hutson: I feel like as I've gotten older, I want to see more hope and humor in stories.  That's the main way I think my writing has changed too.  Conor once told me, "you write about parents a lot" so I guess that's a pattern.
Your first album Beginners features stories which feature, naturally, more beginnings than endings. This project is more gray; more bruised. How did Quitters materialize as the next step?
Christian Lee Hutson: I think it just must have been how I was feeling at the time. Most of it was written in early COVID.  I'd just been diagnosed with OCD.  I was horrifically depressed. I'm not totally sure. I'm still trying to learn about why I write what/when I do.
Songs like "Age Difference" and "Black Cat" have these sweeping orchestral arrangements - horns and strings that turn the head. What brought on this new instrumentation?
Christian Lee Hutson: Sometimes while we were making this record, we were just throwing stuff at the wall and seeing what stuck. We had Nate Walcott in the studio with us and he is a fantastic trumpet player and string arranger so we just let him loose on those two.
The record is chock full of existential outros - "With or without me," "You don't have to do anything you don't wanna do," "I hope I don't forget again," to point out a few. Were these tiny crises purposeful?
Christian Lee Hutson: I don't know how purposeful they are, but generally, as I'm out there existing in the world, I find myself repeating little phrases to myself. Maybe this has leaked out into my music as well.
"Strawberry Lemonade" begins the album the same way "Triple Axel" ends it. Did you plan on tying this album up in a bow?
Christian Lee Hutson: I did. It made it feel complete to me.
What are you most proud of in Quitters?
Christian Lee Hutson: I'm proud of all the work my friends and I did. It feels to me like a perfect picture of a specific time in my life.
— —
— — — —
? © Jacob Boll
:: Christian Lee Hutson ::
---