Pensive, thought-provoking, and melancholy, Sydney-based MOONWOOD have created an EP where listeners can escape and seek some solace from the outside world on 'Everything We Once Knew.'
•• •• •• ••
The purity of MOONWOOD stems from the original foundations of the band. Just five friends from Australia, the United States and Canada who found each other in Sydney, all wanting to achieve the same thing – a sonic world where people can always go to when they need a moment to feel safe, calm, and loved. Consisting of Jake (lead vocals), Justin (drums), Aaron (keys), Will (bass) and Paul (guitar), together they quickly discovered their knack for crafting magical, storytelling anthems, which demonstrates not only their talent as individual musicians, but as thoughtful, imaginative storytellers, and makers of modern alternative rock music.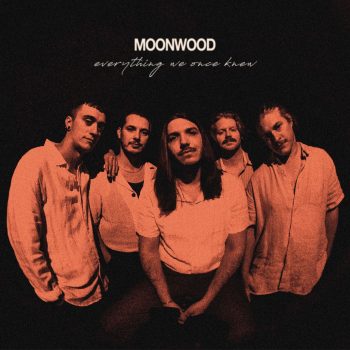 Having now unveiled their debut EP,  Everything We Once Knew, audiences can now see the band in all their glory. Six songs of pure perfection. The theme of Everything We Once Knew encompasses that overwhelming feeling of life slipping through your fingers, as the landscape of your world begins to change without your permission. In particular, Jake sings about his move to a different country, the loss of his Grandmother and the painful separation of his parents. All life changing moments which left him feeling out of control and yearning for some normality to return.
Stream: 'Everything We Once Knew' – MOONWOOD
Inside Everything We Once Knew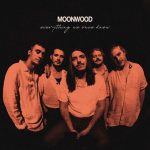 Notice Me
Starting the EP off is a song that highlights the burning need to be seen for your most authentic self. One of the most frustrating feelings is coming to terms with the fact that people can be totally ignorant of your own needs and desperately trying to help them see you for who you are. Jake explains, "The first line of the song is, "Let me be clear, you don't know everything about me". Immediately, I wanted the listener to resonate with the feeling that comes from being misunderstood by others and the struggle to feel seen." Swirling synths ease listeners into the EP, gently bringing us into the world of MOONWOOD and inviting us to stay for the entirety of the release. You can hear the longing in Jake's vocals as he calls out amid the crashing percussion and crying guitar line.
---
Big Red Sun
This is a song about idealism and not wanting to see things for what they truly are. It's much easier to ignore the problems than deal with them face on and more often than not, we find ourselves choosing the path that is pain-free. Stemming from a flawed relationship, "Big Red Sun" pinpoints the moment you're swept away by the romance, actively choosing to be blissfully unaware of the troubles brewing beneath. Slow-paced and melancholy, the song encourages you to sit back and take a moment to contemplate, as the subtle, laid-back instrumentation drifts you away and the layered harmonies echo in your mind.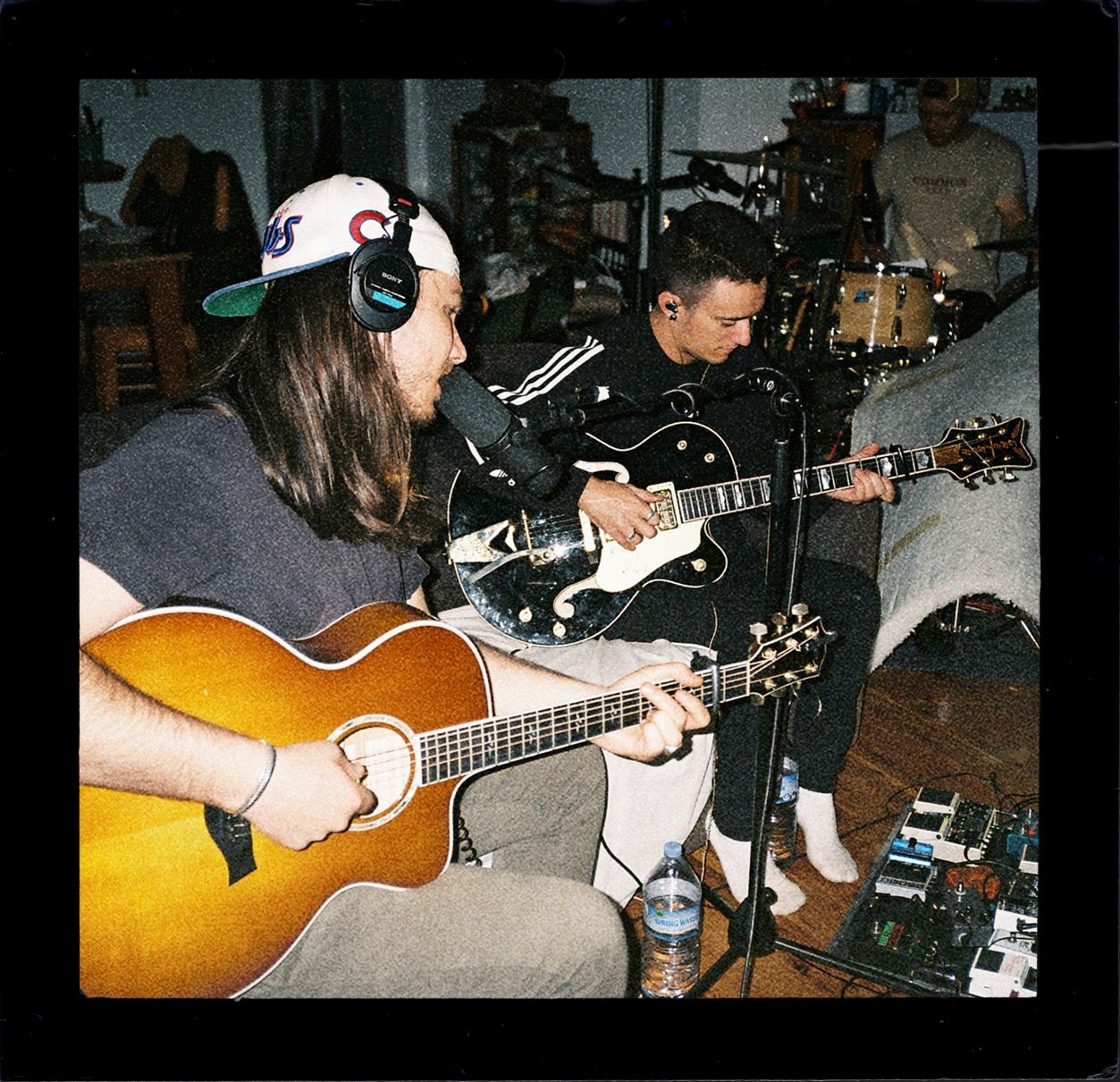 ---
Everything We Once Knew
The intro to "Slow Down," this two-minute and 22-second track is pure relaxation and therapy. Giving us a moment to catch our breath halfway through the EP, MOONWOOD have created their own spa-sounding song, which will help you to unwind from all of life's stresses.
---
Slow Down
"Slow Down" looks back on a relationship and recognizes the need to quite literally "Slow Down" and reflect on what actions could have been made in order to save their fading love. Raw, organic guitar strums emit a heavenly soundscape, as soft, comforting vocals make us feel like everything is going to be ok. Unfiltered and unembellished, this is unadulterated alternative rock at its finest. This is MOONWOOD.
---
Sydney Lights
Written about lead singer Jake's own journey of moving his life from America to Australia, this poignant song represents the shimmering "Sydney Lights" as a mirage of hope and opportunity. A love song and ode to the Australian Harbor City, Jake shares, "As a result of the pandemic, a lot of us have been sitting still, not being able to travel or leave the state. We have had no choice but to stay in our homes to think and reflect. It was in that place that this song was born. I remember growing a deeper appreciation of Sydney. Not being able to travel allowed me to fall in love with this city all over again." This is the anthem for all lovers of Australia, as it transports you there, allowing you to get a feel for everything Sydney has to offer. From the twinkling melodies to the mellow, easygoing atmosphere, MOONWOOD sells the city, making us all want to book the next flight out there.
---
Us Against The World
This ever-so-relatable track is about the rollercoaster of life and how as human beings, we are constantly being thrown huge hurdles and life lessons. It isn't until we find someone who wants to be a partner in crime and by our side during these turbulent times that we realize we can handle anything that gets in our way because all that matters is having each other. Jake confides, "This sentiment has been particularly relevant given the past couple of years have been extremely difficult due to the COVID-19 pandemic, rumors of wars, etc. The one thing that has grounded me, is staying close to the people I cherish. But having the ones that you love around are what really matters." Taking things back to basics, MOONWOOD shows us the power of what just a guitar and a voice can achieve, before gradually bringing in a colorful palette of synths, sounds, and textures. The perfect conclusion to this six-track EP, "Us Against The World" leaves us feeling totally satisfied, and ready to take on the world.
— —
Stream: 'Everything We Once Knew' – MOONWOOD
— — — —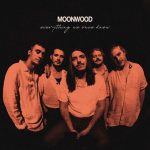 ? © 2022
Everything We Once Knew
an EP by MOONWOOD