Sea Lemon's Natalie Lew dives into the sweet and dreamy depths of her debut EP 'Close Up,' a dynamic and dazzling introduction full of raw passion and refreshingly intimate, unfiltered energy.
for fans of Alvvays, King Princess, Beach Bunny
Stream: "Turn Away" – Sea Lemon
---
As dynamic and dazzling as it is tender and raw, Sea Lemon's debut EP is an enchanting record full of raw passion and refreshingly unfiltered energy. It's an impressively cohesive and expansive set, setting a high bar while bringing us deep into the artist's world all at once. Dwelling in sweet, dreamy depths of weight and wonder, Close Up captures the intimacy, intensity, sincerity, and fragility of an artist we cannot wait to hear more from in the months and years ahead.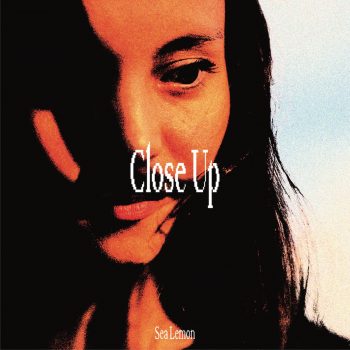 Whenever I'm sleeping I dream
About all the things I don't mean
And all of the light reflecting
Can't look away, away, away, away
Stop seeing me like that
Wish I'd go away
Do I seem too sad
To make you wanna stay
Over and over again pretend to
save my face when you look at me I turn away
Whenever I end up at home
After being out late
I wonder who else has know
That I'm in a new state
Cause I think
About them
But do they think of my fate?
Just time left to waste
Released May 20, 2022 via Spirit Goth, Close Up is bright, churning, and charming: An immersive five-track introduction that all but ensures we remember the name Sea Lemon. The project of 26-year-old singer, songwriter, and guitarist Natalie Lew, Sea Lemon takes sonic inspirations from "the lush dreamy atmosphere of Alvvays and Chromatics and the bittersweet glittery vibes of The Beach Boys and Rilo Kiley."
Lew's artistry is said to be rooted in the present, while washed in nostalgia, and for her first multi-track offering, she leaned into the full spectrum of emotions and the full spectrum of indie rock sound:
"Close Up is my debut EP, and it being my first EP I wanted to capture some of the feelings and worries I had in deciding to release music," Natalie Lew tells Atwood Magazine. "While Close Up is about stress and anxiety in my relationships, with others and myself, a lot of the worry that the EP captures is the stress in deciding if I should release music in the first place. Being able to work on, and commit to, the arts has always felt like a very privileged, selfish position to be in for me, and as much as I've loved working on and making music, it's always been something I've waffled on. The record is about acknowledging those worries and that privilege, and trying to reflect some of that thinking in the music itself."
"My real vision was just wanting to put out music that I was proud of, that represented where my mind has been the past few years, and captured the sound that reflected artists and ideas that inspire me. I think as I make more music, each EP/record will feel more and more specific, and narrative-driven, but with this record, I just wanted it to feel earnest beyond anything else. In terms of creation, I worked closely with Stefan Mac (producer/engineer behind No Vacation, Wallows, and more) to craft a sound for this EP. He was able to take my desire to 'lo fi-ize' all of my music and turn it into something that felt thicker and more real."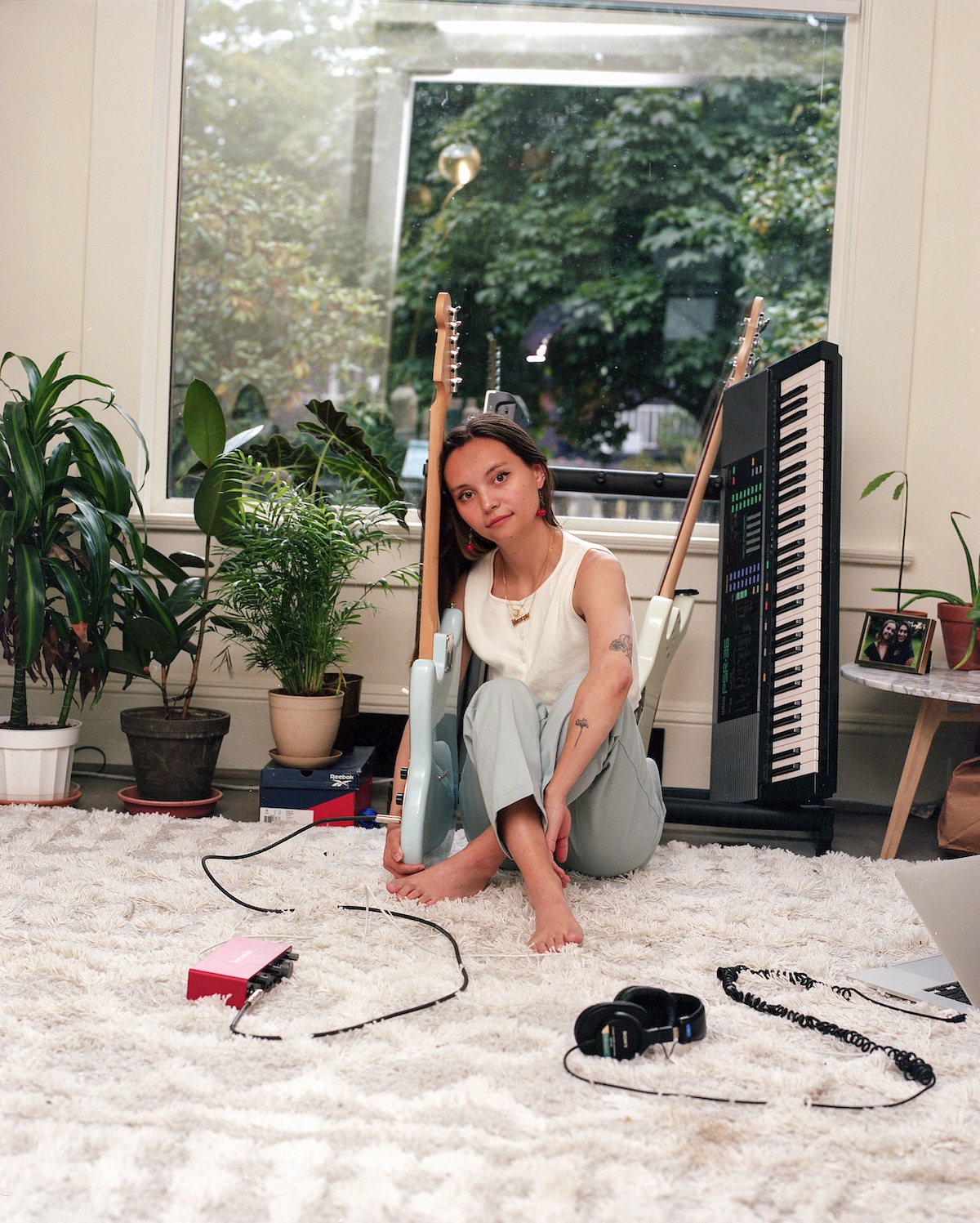 In reviewing her debut single "Sunday" last year, Atwood Magazine praised the song's enviable blend of catchy music and rich substance: "'Sunday' packs a glistening, golden, and emotionally relieving gut punch. The brightly buoyant song hits home hard and fast, energizing the soul while speaking to our most vulnerable parts."
"Sunday" proved a perfect teaser track for an EP that makes just as swift and lasting an impression, melding dark and light tonalities and lyrical themes into an intoxicating dream pop haze that pulls us in and invites us to linger a little longer each time we listen.
You punch in on Thursday
Every time you show up oh so late
You sleep in on Friday
Wish that anyone was here to say
I know I
I haven't made that many plans
But it's over now
And that's why
Everybody's in the kitchen on the floor
Can't forget about the way they closed the door
In their head they repeat the same old joke
But it's over now
Yeah it's over now
---
For Lew, the EP's title was a no-brainer.
"This EP really is my personal 'close up,'" she beams. "It's the first time I'm introducing myself as a musician, and I think these songs capture who I've been the past few years. Sonically, Close Up is a medley of different inspirations and ideas I'm passionate about; from really jangly, classic sort of dream pop in 'Last Year,' to darker, thicker and weirder melodies in 'Eraser,' to catchier hooks in 'Sunday,' Close Up leans into what inspires me as a listener of other artists I love."
Despite the influences and inspirations packed into these 16 dizzying and dynamic minutes, Close Up flows with remarkable ease. The scene is set with opener "Fortune Teller," a charged love song whose kaleidoscope of cascading sounds envelops the ears and enriches a weary heart. To Lew, it's "a love song that alludes to the personal anxieties and insecurities that define the record. The song swells in emotion sonically with the bright choruses and guitar-centric bridge, and lyrically describes that same swell in emotion when you first fall in love with someone, and want to do everything in your power to hold on tight to that relationship."
In the spirit of "all hits, no misses," Close Up rides high (albeit on turbulent emotions) from end to end.
There's the uplifting melodies and invigorating pulse of "Last Year"; the dark, driving "Eraser"; and the cinematic, electrifying, anthemic closer, "Turn Away." "I think my favorites are 'Eraser' and 'Turn Away', which are directions from an instrumental perspective I really foresee my next EP going," Lew says on the topic of her own personal highlights. "I think my favorite lyrics are probably either "Everybody's in the kitchen on the floor" on 'Sunday' or "Whenever I end up at home after being up late, I wonder who else has to know that I'm in a new state." The first line on 'Sunday' felt like such a distinct image in my head; laying in the kitchen, eating a granola bar, so stressed about something so small but that feeling being so consuming you're unable to make it to a chair or the couch. The second line is a favorite of mine because, in writing, I imagined a play on words in 'state'; being in a new state can mean, in that lyric, "I wonder if people know that I'm a new version of myself, I'm better than I used to be" or even on social media, posting online, and giving people clues that you're in a different city, and wondering if folks at home miss you."
The thing about dreams is that they end; you come to, and then you're awake and the dream is gone. Close Up may feel dreamy and ethereal at times, but it is vulnerable, raw, and real: An introductory collection we will surely be coming back to time and again in the coming months!
"I just hope listeners can enjoy the record in some way; whether that's enjoying the textures on the EP, resonating with the lyrics on personal anxieties, recognizing a song at a live show, etc.," Lew shares. "While I'm proud of this music, I realize that so much powerful, incredible music is out there, and I'm honored to be listened to, period, by others. I think the process of making a body of work, however small or large, can feel so freeing to let go of and share with others, and that feeling is something I'm looking forward to in releasing future music."
Experience the full record via our below stream, and peek inside Sea Lemon's Close Up EP with Atwood Magazine as Natalie Lew goes track-by-track through the music and lyrics of her debut EP!
— —
Stream: 'Close Up' – Sea Lemon
:: Inside Close Up ::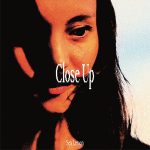 — —
Fortune Teller
In making my first EP, I really wanted to create a multidimensional listening experience. "Fortune Teller" is the start to the EP, and is overwhelmingly a love song, but is a love song that alludes to the personal anxieties and insecurities that define the record. The song swells in emotion sonically with the bright choruses and guitar-centric bridge, and lyrically describes that same swell in emotion when you first fall in love with someone, and want to do everything in your power to hold on tight to that relationship.
Last Year
Last Year was the last song I wrote on the EP, and was during a time that I was spending a lot of unhealthy time scrolling the internet. Platforms like Tik Tok and Instagram really incentivize quick trend cycles; things feel 'in' one day and 'out' the next, and keeping up with those trends just feels like a manifestation of how much I am willing to participate in overconsumption. Last Year is all about how frustrated I felt with myself when I realized how my subconscious was giving in to so many capitalistic trends telling me what to buy, what was cool, etc.
Sunday
Sunday was my first single off of the EP, and is all about the anxiety and overwhelming stress that came with the pandemic, where I saw myself drawing away from others and having a hard time prioritizing my relationships, which furthered my self-consciousness in those relationships. It went through a lot of evolution instrumentally; originally super lo-fi, my producer and I worked together in creating a truer dream pop sound via real drums and some really bright guitars.
Eraser
Close Up is all about the different faces that stress, anxiety and insecurity can take, and Eraser is the darkest sounding song on the EP. For Eraser, I wasn't as concerned about each individual lyric as I was the entire picture that the lyrics were contributing to. That picture is a metaphor on worry feeling like being trapped underwater, and eventually being comforted by the feeling of being stuck under the waves, and how soothing the crashing feeling can be, much like how, as an anxious person, sometimes your own worry is something so recognizable it can become a comfort. This song was heavily inspired by artists like Chris Isaak and Airiel.
Turn Away
The last song on the record, "Turn Away," was the one I wrote last (and was the third single). It was inspired by my personal hatred of being perceived by others, especially if I'm perceived incorrectly. Turn Away is a song that was written over months; I had the riff in the bridge first, and then the chorus after a while, and then it took many rounds of figuring out the verse. It felt sort of meta dealing with this song; feeling self conscious about it not being right, and not being ready to let it go at the same time.
— —
— — — —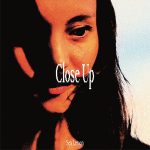 ? © Raphael Gaultier
:: Stream Sea Lemon ::
---