Recommended If You Like: Christine and The Queens, Broken Back, BØRNS
There's no doubt that European music tastes differ from American music tastes: That much is reflected in the many discrepancies between weekly radio, sales and streaming charts. So much pop, rock, indie, folk music and more that lands in the States falls short of making an imprint across the Atlantic; likewise, there are those bands from the States that find overseas success and lay down new roots, or try to bring it on home.
One area that gets little to no attention is the European music that explodes out of countries like France, Sweden, Belgium and Italy, but gets massively overlooked in the States. Granted, it's hard to talk about that which you don't know, but let us not be shortsighted by distance when the internet has brought us that much closer to one another. Europe embraced dance pop before it hypnotized American audiences; Europe embraced EDM, giving producers and artists both spaces and audiences in which to develop their musical styles. What will the European music scene unleash next?
Her name is Jain.
Black burn, I feel so alone
Without you boy
Now I'm here now
I'm hanging out in the street
Thinking about reactions over actions
Walking on the sky of my dreams
Watch: "Come" – Jain
[youtube=https://youtu.be/KDXOzr0GoA4?t=0s]
---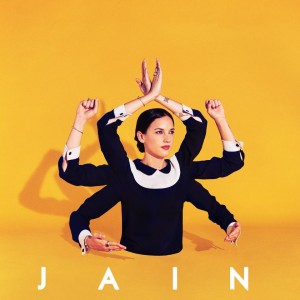 At only twenty-four years old, Toulouse native Jain took France by storm with an enthralling live rendition of her song "Come" at the 2016 French Grammys, Les Victoires de la Musique. The song was No. 1 the following day, and her 2015 debut album ZANAKA was certified platinum in France shortly thereafter. Already a buzzworthy sensation overseas, Jain recently signed to RCA Records, who will be releasing ZANAKA in the United States on 10/21/2016 (pre-order here), just shy of a year after its European release.
There's a lot to love about this French singer/songwriter, and it starts with "Come." Layers of dark emotions are buried under this song's happy bounce, which fills the air with life and dance. "Black burn, I feel so alone without you boy," sings Jain in the opening verse. She sounds more alive than ever, vibrant and inviting. Her voice flows over poetically somber lyrics with an easy lilt, buoyed onward by a constantly chugging guitar accompaniment.
Her chorus is absolutely mesmerizing:
Come, come, my baby come
I will show you the world
Come, come, my baby come
I will cover your nightmares
Come, come, my baby come
I will love you forever
Come, come, my baby come
I will not let you go
Double-tracked vocals add extra firepower to an already powerful moment as Jain professes her undying love for the one who got away. She adds little flurries of notes – ch-ch-ch-chay – in a percussive manner that mirrors jazz improvisation: Not many singers have the guts, much less the talent to be able to pull off such expansive vocal work on record. Well beyond her years, Jain brings in different influences – from French techno and dance to African rhythms – to create a complex musical voice that is unique and unequivocally her own.
Just as impressive as her musical style are the complex emotions housed within "Come." From a lyrical perspective, this song is a lovesick Hail Mary: "My love, I just feel so lost without you boy," sings Jain, desperate to make a connection to her past. "I am yours even if time has passed / take me away from this impetuous world / leaving this jail of my mind." These are words written in tears and strife.
What does it mean for the artist to be shrouding this surely heartfelt poetry in cheery pop? Is "Come" an escape? Not necessarily. Offsetting her lyrics with lighter music, Jain can exist comfortably within the contrasting emotional duality of song, content with having poured different selves into the lyrics and the music. This technique does more for the audience than it likely does for the artist: For Jain, the music for "Come" came well before the lyrics, during a particularly experimental session with FruityLoops music software when she was 17 years old.
By contrasting music and lyrics to such a great degree, Jain opens the door for interpretation, shielding her song from immediate lyrical analysis and offering others a chance to take from it their own individual significance. You can sink into the bashful horns or Jain's warm voice without having to dive into her lyrics; at the same time, they'll always be there, ready and waiting for when you're ready for that deeper moment.
There's a lot to love about diversity in music markets: It allows for local artists to flourish, and that helps music makers from all over. At the same time, it's good to be aware of what you're missing. Who knows? Your favorite artist may be just a click away. Jain's blended styles and sincere delivery make her unique pop music catchy and irresistibly memorable: She is polished and new, bouncy and complex, and ready to take over North America. Keep an eye on her over the coming months. If you're in New York, Los Angeles or Montreal, consider coming out to her debut American shows; otherwise, get set for ZANAKA, out October 21!
— —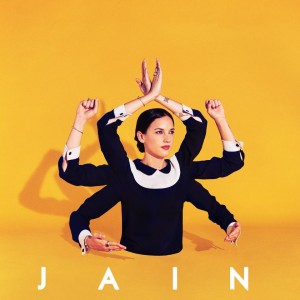 cover photo: Jain © RCA Records
04 October 2016 – LOS ANGELES (USA) / HOTEL CAFE
12 October 2016 – BROOKLYN (USA) / ROUGH TRADE NYC
13 October 2016 – NEW YORK (USA) / MERCURY LOUNGE
14 October 2016 – MONTREAL (CAN) / LE NATIONAL