Charmingly charismatic and inspiringly optimistic, 'Still Point In A Turning World' is the Young Risings Sons LP we've all been waiting for – an irresistibly uplifting record that comes to life with stunning cinematic energy, refreshingly honest lyricism, and intimate, invigorating passion.
for fans of fun., Smallpools, Neon Trees, Bleachers
Stream: "Good Days" – Young Rising Sons
---
Our goal throughout the writing process was to find ourselves and rediscover what Young Rising Sons has always been about – an honest account of life's ups and downs.
Twelve years.
Most bands don't wait half as long to release a debut album, and Young Rising Sons have put in far more than their due over their past decade and change together – and they're stronger for it. Having weathered the fallout from a major label deal, a change in their lineup, and a hiatus, the New Jersey alt-rock band shine bold and true in their long-awaited debut album.
Let's call it a late bloomer: Charmingly charismatic and inspiringly optimistic, Still Point In A Turning World is the Young Risings Sons LP we've all been waiting for – an irresistibly uplifting record that comes to life with stunning cinematic energy, refreshingly honest lyricism, and intimate, invigorating passion.
I'm chasing, retracing 16 with you
We made it 18 with matching tattoos
Talking 'bout growing up
But time hits like a train
And even though we were broke
I'd throw all of my money away
Just to go back to the
Good days
There's nothing that I wouldn't do
I've been watching years fade
And all along I never knew that we were in the
Good days
Sha la la la la la la la la la
– "Good Days," Young Rising Sons
Independently released March 11, 2022, Still Point in a Turning World is by its very nature a testament to believing in yourself and following your dreams.
"Despite telling ourselves we didn't want to become 'the EP band,' by the nature of circumstance (a lot of it out of our control), it kind of just happened that way," frontman Andy Tongren tells Atwood Magazine. "Since returning to Sons after a short break we knew we wanted to put out records. We owe it to not only our fans but ourselves. As someone who relentlessly searches for meaning and reason in everything, I worry had we put out a record years ago it might have felt contrived and unauthentic. So, in a strange backward way I'm happy we waited as long as we have, because this feels like the most honest version of ourselves."
Consisting of Tongren, bassist Julian Dimagiba, drummer Steve Patrick, and guitarist Max Iantorno (who replaced founding member Dylan Scott), Young Rising Sons are by now mainstays of Red Bank, New Jersey's buzzing band scene. The group first came to prominence in the mid-2010s through a series of major label EPs that showcased their "dynamic choruses fueled by explosive, chugging guitars that support vocalist Andy Tongren's clear, infectiously catchy and creative hooks," as I wrote back in a 2015 band feature. 2014's Young Rising Sons EP gave them their first hits in the euphoric "High" and "King of the World," and 2015's The Kids Will Be Fine EP proved a fitting home for the epic "modern day, truly told love story" explosion that is "Fucked Up" – an utterly phenomenal rallying cry of a song that holds up to this day.
"Though few in number, their songs are powerful and evocative, easily memorable, and – best of all – genre bouncing," I wrote in 2015. "They skirt the line between pop-rock and indie pop/alt-rock such that fans who would never associate with each other in most contexts will come together over Young Rising Sons."
Young Rising Sons continued releasing songs through Interscope Records and Dirty Canvas Music up until 2018, when they went on hiatus – during which time Tongren, Dimagiba, and Patrick formed a pop band. "Camden Welles have tapped into the heart of the human experience with their music, allowing listeners to connect to each song in their own way," Atwood Magazine's Maggie McHale wrote of the new venture in 2020. "The band utilizes music as the universal language that it is, benefitting from their inherent knack for percipience." Camden Welles is living proof that, no matter what banner they fly under, this a group of musicians wholly dedicated to their art, with songwriting and musical performance lying at the core of their beings.
Young Rising Sons "officially" reformed and returned later that same year, renewed and revitalized and ready to soar as a fully independent rock band. A steady stream of singles led up to spring 2021's seven-track SWIRL EP, a kaleidoscopic reintroduction that set the stage for this year's full-length.
Wake up the car is on fire
Repeat, this is the human race
I don't know all these roads
And I'm still a little scared of changing
I'm staring down the past but I can't change it
And I'm lost in the small things
Between I forget who I am
I've tried closing my eyes
To slow down but the world just keeps on turning
Thought I knew it all guess I'm still learning
---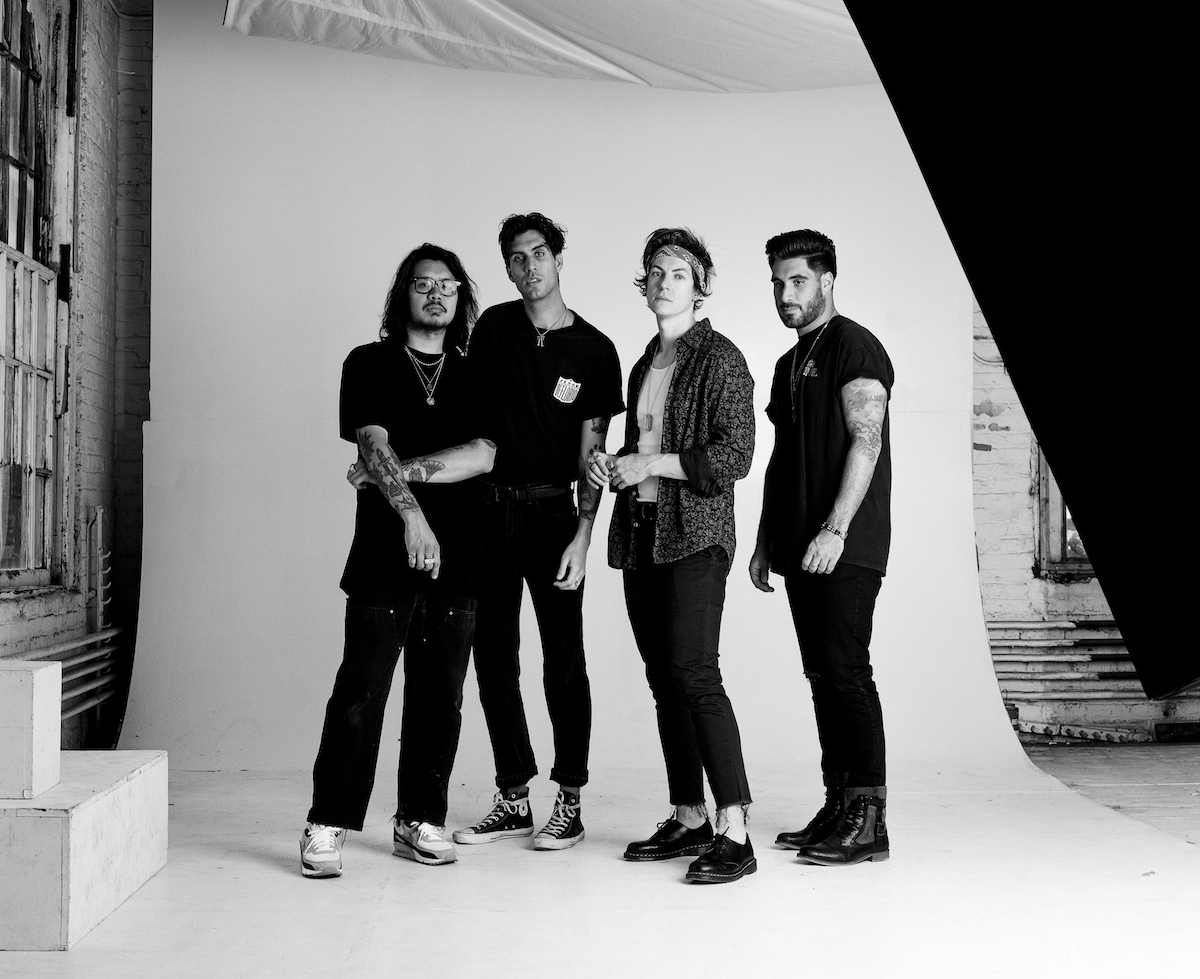 "After taking some time away from Sons, our goal going into the return was to rediscover what we felt Young Rising Sons was inherently meant to be," Tongren explains. "As an artist, it is easy to find yourself chasing a certain sound, but with Still Point In A Turning World we mostly focused inward, shut out the rest of the world, and tried to let what naturally wanted to come out, come out. At the heart of Young Rising Sons, our focus has always been to write honest songs about our lives and the things we've experienced not just separately, but together as a band.  It's not about trying to be cool for us (we tried – a la 'Standing'), it's about being our real, authentic selves and we feel we did that on the record."
On the topic of the album's title, he elaborates, "'Still Point In A Turning World' is a lyric from the last track on the record, 'House of Cards.' A central theme of this album is being present in the moment. So often I catch myself living in the past, or looking forward to what might happen down the road. Creating this album served as a reminder to myself, that while we should appreciate our history and be excited about the future, how important it is to live in the now."
That whole-hearted embrace of the present starts with the radiant and undeniable opener "Passenger," a feverish and catchy anthem as well as a personal favorite for Tongren and crew. "The opening line of the record, 'Wake up the car is on fire,' kinda serves as a generational check engine light," he says. "'How and why did we get here, and where do we go next?' kind of moment. 'Passenger' was the last song we wrote for the album and probably the song that challenged me the most. It was a lot of what felt like banging my head against a wall, but I'm really proud of how it turned out – it almost felt like a thesis statement for the record."
Of course, this is just the tip of Still Point In A Turning World's immersive, enchanting iceberg. Tongren lovingly refers to the album as "optimistic, fast-paced, and grounded," and all three descriptors hold up across the LP's eleven songs. From aching confessionals like "Standing" and "Smile Lines" to exciting, enthralling revelries like "Meloyelo,""Good Days," and "Carousel," to moments of tender intimacy like "In My Room" (featuring Sizzy Rocket) and pure, sweet heart-on-sleeve fun like "Painted Blue" and "More," Young Rising Son's debut album is all that a longtime fan could ask for and more. By the time one gets to the vivid, rousing finale "House of Cards," all you really want to do is head back to the top and start over again.
I could be your house of cards
Build me up or knock me down baby
I could be your shooting star
Make a wish or burn me out
Drown in the ocean of the things that we've done
We face the mirror or stare at the sun
We take our chances at falling in love
Ooh, in your old Camaro but the engine won't turn
We're a book of matches but the fire don't burn
Keep reading the same page, but never learn
Is it black and white every time?
---
Impassioned and heartfelt, Still Point In A Turning World was (insert a heavy sigh of relief here) worth the wait.
It took them twelve years to make it happen, but damn, can Young Rising Sons deliver.
"It's a dark world, and writing this record served as a bit of a light and a guide for us to rediscover ourselves," Tongren says. "I hope that people can listen to it and feel understood, and that they have a home with us." Experience the full record via our below stream, and peek inside Young Rising Sons' Still Point in a Turning World with Atwood Magazine as Andy Tongren goes track-by-track through the music and lyrics of the band's dynamic debut album!
— —
'Still Point In A Turning World' – Young Rising Sons
:: Inside Still Point in a Turning World ::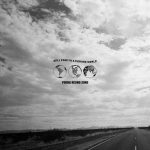 — —
1) PASSENGER
Over the past few months I began to catch myself either living in the past & thinking of all the things I would have done differently, or obsessing over the future and all the things that may or may not happen.  Writing this song helped me to be in the moment, be present & enjoy the journey.
2) STANDING
Some songs seem to write themselves in a matter of minutes.  This was not one of those.  We started writing this song years ago, but it's somewhat fitting we waited so long to release it.  I think the meaning behind it – us chasing the idea of what we thought was 'cool' – really came full circle while writing the rest of this record.  That's when I think we all realized the coolest thing you can do is be yourself.
3) ALRIGHT
There's a slight sense of naïveté with Alright, but to us that was okay.  I think sometimes a little bit of blind optimism is important & necessary, especially given the world in which we live.
4) MELOYELO
This song was SO much fun to produce.  During the process of putting together an album, I think it's important to take some chances and veer a little left of center on occasion.  Meloyelo was our opportunity to do that and it was a blast.
5) PAINTED BLUE
Painted Blue was a good reminder for us that writing music is supposed to be enjoyable.  It's easy to feel bogged down, overwhelmed or dejected during the creative, but we just wanted to make this song fun.  From the soda can FX to the over the top sarcasm, we embraced the whimsical nature of the lyric & were able to take some liberties I think we otherwise wouldn't have.
6) GOOD DAYS
I wanted to make a song that sounded like it could have been plucked off a shelf of 45's from the 60's and fit right in.  In a world where most modern recordings are near perfect, we really tried to embrace the imperfections in Good Days – I think sometimes that's what makes a lot of those older records special.
7) SMILE LINES
A little ode to The Beatles sense of a fleeting idea interjected into a body of work – a la 'Her Majesty' off Abbey Road.  We loved the idea of something short and sentimental that felt very theatrical & honest.
8) IN MY ROOM
We wrote this over zoom with our friend Sizzy Rocket.  Almost 100% of zoom sessions are weird and awkward, but this one wasn't.  It was never intended to be a feature, but we felt like the writing process was so meaningful & vulnerable that we needed to have Sizzy on it.
9) MORE
This song was crazy to write. We followed an entirely different approach – somewhat out of our comfort zone – and stuck to what was essentially an 'anti-chorus' form.  It allowed us to expand a bit more and get out of our wheelhouse in a unique way.
10) CAROUSEL
Carousel feels like the ending credits in 'Fight Club' to me.  There's something kind of grimy and rebellious about it and it has always makes me want to skip school and go smoke cigarettes with my friends under the bleachers.
11) HOUSE OF CARDS
Some of my favorite sessions are those in which it feels like it's just a hang & somehow a song magically comes out of it at the end of the day.  We wrote this with our good buddy Bryan Sammis & it was the first time we'd seen each other in years.  I'm not sure if any of us felt like we were writing a song, but we wound up leaving the studio with House Of Cards.  Rarely does a song feel like it comes effortlessly like that.
— —
— — — —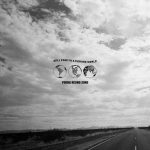 ? © Jesse DeFlorio
:: Stream Young Rising Sons ::
---