Every Friday, Atwood Magazine's staff share what they've been listening to that week – a song, an album, an artist – whatever's been having an impact on them, in the moment.
This week's weekly roundup features music by Daffo, V, Roseburg, Irene Wong, Dua Lipa, shallow pools, KIRINJI, JACK, Emei, Trinket, Iration, Warpaint, Rowan Drake, Ed Prosek, Garret T. Willie, and Vernon Jane!
•• •• •• ••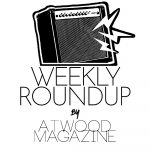 :: "Poor Madeline" – Daffo ::
Achingly vulnerable, brutally intimate, and unapologetically visceral, Daffo's first song in two years is a breathtakingly heavy eruption from a weary heart: The soundtrack to a transient soul lost at sea, constantly in motion, unmoored and in need of anchorage. Released today, "Poor Madeline" is a feverish, cathartic fusion of all-consuming grunge and fuzzy, finessed indie pop. It's a powerful return for hte 19-year-old Philadelphia-based artist – one that sees them baring their innermost self for all to see, hear, and feel.
Climbs the mountain laundry pile
Strips down on the bathroom tile
Screw the pilе…
Soap suds spilling out of thе tub to the floor
Can't scrub herself better
The pain is not in her pores
Not ready to give herself over to life
When it's wake up in the morning
And suffer or die
Poor Madeline…
"'Poor Madeline' is about the loss of the feeling of home," Daffo, AKA Gabi Gamberg, tells Atwood Magazine. "I wrote it when I was 17, my parents sold my childhood home and I went off to boarding school. I ended up moving 6 times in the span of 9 months. I had nowhere to keep my things, because I never really had my own room, so I kept giving them away and leaving them at various friends and family members houses. When I wrote the song I kept thinking about the "Madeline" children books by Ludwig Bemelmans, where Madeline is at boarding school in Paris and gets appendicitis. At the time I was having these very intense stomach problems and panic attacks, and I kept thinking I had appendicitis, so I thought her name would be fitting for the song. Anyway I was a depressed teenager, still technically am, but now at least I find home within my self wherever I am."
The product of unrest and upheaval, "Poor Madeline" is a soul-stirring reckoning with all those powers out of our control. Daffo invites us to scream to our hearts' content and drown in a wash of heavy overdrive; to let it all out, the best way they (and we) know how.
:: "Slow Dancing" – V ::
A week since the release of his first solo studio album, BTS' V has been in the minds of fans everywhere! Layover invites fans and listeners to explore the experimental sides he wanted to show through this new project. From the helpless romantic lyrics of "Rainy Days" and "Love Me Again" to the somber lyrics of "Blue" and "For Us," Layover continues to lean into the tug between being in love and the heartbreak that often comes with it. "Slow Dancing," the album's lead single, provides a bit of reprieve with its more upbeat and relaxed vibe, while still staying true to the the overall theme of the album.
"Maybe we
Could be
Slow dancing
Until the morning
We could be romancing
The night away"
Once again V's voice is the star of the show, accompanying a refreshing track focused on just wanting to dance away into the night. From the romance, to the heartbreak to the fun, his album has a bit of it all.
:: 2 in a Million – Roseburg ::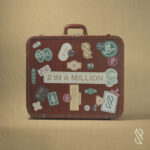 Utah based indie alt/rock band Roseburg are a shining example of unwavering determination and their latest release demonstrates just that. Their new EP, 2 in a Million narrates powering through tough times and getting a second chance to fulfill your goals. The inspiring release marks a pivotal moment in the band's musical journey, as it sees them reflecting on certain moments in their life that ultimately got them to where they are today. Their honest and raw lyrics touch on very relatable themes, particularly the struggles they faced during the pandemic. For Roseburg, this rough period resulted in the band nearly breaking up, with Knell sharing, "It's a record of our story, as a band, and our little community we've built around it. And how we are so grateful that after all of that, we are back together again with the people we love, doing the thing we love."
2 in a Million represents almost a full circle moment for the band, as they sonically return to their roots. With a laid-back atmosphere, the soft-rock sound is embellished with hints of early 2000's pop punk, creating something that is unique and fresh, yet comfortingly familiar. The world works in peculiar ways and it seems like fate had a plan for Roseburg all along.
:: "mmm idk" – Irene Wong ::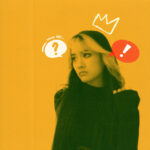 Irene Wong is a Chinese-American singer/songwriter. "mmm idk" takes you through the thought process of realizing the person you're with is seeing someone else. This release is a first glimpse of her musical talents and style. Brand new to the music scene, Wong has only released two singles prior. Her sound encapsulates a breezy California vibe, despite the artist residing in New York. Known for her short form content, Wong has over two million followers on TikTok. However, music has always been her dream. I first discovered Wong when she opened for Korean-Canadian artist, JUNNY, at his New York stop earlier this year. As she further pursues her musical endeavors, Irene Wong is an artist to watch. Her easy-listening sound with simple and airy production makes the song catchy and bright. This track just dropped today and the music video for "mmm idk" will be released on 9/25.
:: "Dance the Night" – Dua Lipa ::
Better late than never! I finally managed to catch the Barbie movie in theaters seven weeks after it was released, and one of many aspects of the hit film that stayed with me was its consistently infectious soundtrack. As a Dua Lipa fan, I was most drawn in to her contribution, "Dance the Night," which has proven to be as much of a party-starter over here in the Real World as it was on the dancefloors of Barbieland. It's great to see that Dua has enough of the energy and disco-friendliness of Future Nostalgia leftover to channel into yet another hit three years later. Hopefully, an entire follow-up album will soon follow… although I suppose there is the rest of the Barbie soundtrack to tide me over in the meantime.
:: "Golden" – shallow pools ::
Between an enchanting, unrelenting pulse, seductive, glistening melodies, and achingly intimate, spellbinding vocals, shallow pools' new song is setting itself up to be the soundtrack to an emotionally potent and utterly exhilarating autumn season. Released today, the spellbinding "Golden" is the latest single taken off the Boston-based indie pop band's debut album, I Think About It All The Time, out October 13 via Equal Vision Records. It's a dazzling outpouring of simultaneous passion and pain, heartache and euphoria – all combined into one visceral, dreamy reverie.
Hold my breath
Afraid so I watch my step
Avoiding what happens next
A weight on my chest
The harder I try
I can't seem to focus
I'm just getting by
And everyone knows it
I try to deny it but nobody buys it, oh…
For shallow pools – comprised of vocalist Glynnis Brennan, drummer Ali Ajemian, guitarist Jess Gromada, and bassist Haley Senft – "Golden" is an anthem for being mentally and emotionally present, rather than obsessing about an eventual end. "Living in the moment is hard when you know that the ending is inevitable," the band shares. "We've all experienced the feeling of being stuck between happiness and existential dread, and we wanted to convey that feeling in 'Golden.'"
I just wanna feel something golden but
I know that it won't last forever
I try to live in the moment
I'm holding on tight
With every hello comes goodbye
Arriving on the heels of this year's singles "Nightmare," "IHYK," and "Now or Never" – each of which highlights another side of shallow pools' stunning sound – "Golden" is a breathtakingly beautiful indie pop song that's sure to resonate with all who have ever felt the shadows of an uncertain future looming overhead.
:: "nestling" – KIRINJI ::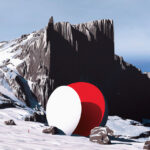 More people need to be KIRINJI fans — however many Spotify listeners they have, it's not enough. Originally comprised of brothers Takaki and Yasuyuki Horigome, KIRINJI's discography is an exemplary introduction to Japanese city pop.
It's bouncy and production-driven, often featuring an '80s-ish keyboard and imagery-heavy lyrics. (Still, the group explores other genres, with "killer tune kills me" highlighting an ambient, almost indie pop sound.) Of their 2023 album Steppin' Out, though, "Nestling" is a personal favorite.
"Someday, stubborn heart," the lyrics read, according to an English translation. "You're hurt by boring / You won't get angry or depressed, maybe / Such a day will surely come / Feed You More / A spoon of happiness / Even if it gets bigger / We are like chicks."
:: Sad Songs In C Major – JACK ::
Who does not love a good party? JACK's opening track of his album Sad Songs In C Major is aptly titled "Good Party." The unique style of thrashing pop/rock instantly hooks you in with its playful, feel-good quality. The listener cannot help but jam along – and that's not the only skillfully crafted song from the offering. The charismatic 10-track collection is filled with colorful musical discoveries. Favorites include "New Jack," which possesses a Vampire Weekend vibe, and the moving "Missouri St.," which focuses on what life might have been. JACK ends with "Hope Will Kill You," whose dark and dreamy static soundscapes relay his lyrics' bittersweet melancholic message. The penetrating piece is a narration of clinging on to hope as he references Neil Armstrong, passionately singing, "one small step for man, a leap for my pride."
Inspired by major talents such as Weezer and Paul Simon, JACK has been touring since his early teens. The Omaha native builds genre-defying music fusing folk, punk and garage pop. His latest body of work, Sad Songs In C Major is all about life's defining moments and finding the will to carry on. JACK leads us on a beautiful journey into self-realization; his album is a profound must-listen.
:: "Don't Know About The World"- Emei ::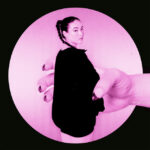 There are so many crazy things going on in this world. Whether it is natural disasters or politics, at times it can be hard to feel safe. Though this planet may be filled with chaos, it is nice to know there is that one person you can always take solace in. Emei's new release "Don't Know About The World" details having that person in your life that feels like home. Her smooth vocals float atop atmospheric backdrops to create a dream-like piece that is otherworldly. The song opens with the powerful lines, "don't know about the world, but I know that I love you." This shows that in an unpredictable world her love is one thing that can stay constant. Many of us depend on having that rock when times get tough making the track so relatable.
Emei can be recognized for her edgy anthems such as "Cynical" and "That Girl". Fans love her assertive tone articulating honest and unapologetic lyrics. The Chinese/American alt-pop singer/songwriter got her start on Chinese Idol at just 15. That fierce dedication that landed her third place can still be heard in the bold, confident music she puts out today.
:: "Figure Skater" – Trinket ::
Sad Club Records' latest signing are introducing themselves with just the right amount of jangle, drear, and melodrama. Released September 14, "Figure Skater" is the irresistible second single from New York City's Trinket, an indie pop band full of hi-fi passion and lo-fi charm. Fronted by songwriter Madison Kate Proffitt (vocals, guitar) together with Basil Lee (drums), Nara Avakian (bass), and co-writer/occasional live member Sean Camargo, Trinket's music calls to mind the likes of Alvvays, Frankie Cosmos, and 1980s UK band Talulah, among others – and yet, for all its familiarity ,"Figure Skater" feels fresh: It's something new, from a band that can't wait to introduce themselves to the masses.
Playing with my hair in the dark
What's the big idea?
I know you
Watching a rerun for the seventh time
Isn't half as fun
Looping around
"'Figure Skater' is about recognizing patterns in yourself and people," Madison Kate explains. "Maybe getting stuck in loops, rhythms, and habits. It's a little bit about existential dread, and a lot about just allowing yourself to exist through those feelings however you need to. It relates to getting comfortable in a relationship, and along with that a feeling of anxiety about it being too good to be true or temporary."
And I feel like a figure skater dancing on the ice
Gliding to a smoother surface
I got the feeling of sugar stuck on my pearly teeth
Stuck on me, stuck on you
I'm laying on the floor in favorite spot
Just to try and feel anything
It's the seventh time this week
And I feel like a figure skater dancing on the ice
Gliding to a smoother surface
Sweet and searing, sugary but not overly saccharine, "Figure Skater" is an irresistible best foot forward from a band we can't wait to hear more from, and hopefully soon. Get lost in the kaleidoscopic, captivating world of Trinket!
:: "Last Night" – Iration ::
I first discovered Iration when I interviewed them for Atwood in summer 2020 while they were promoting their album Coastin'. The suave vocals of frontman Micah Pueschel and reggae-infused instrumentals of the rest of the band won me over and helped make an otherwise difficult period for everyone easier for me to get over.
I'm happy to see that those qualities have remained intact on their latest single, Last Night, featuring four songs – "Daytrippin'," "IRL," "New Style," and the title track – that are also slated for inclusion on their next full-length record, due next month. That's not too far off, happily, and it's great that I was able to get a solid sneak preview of Daytrippin'. I'm definitely left in high anticipation for the latter's October 6th release– not to mention their performance at the House of Blues in Boston, which I have my tickets for!
:: "Champion" – Warpaint ::
Lately, it seems that so much of what's "old" is, in fact, new again. Or rather, there's a staying power and a consistency to the music that moves you and never really leaves you. When a band has its "moment," there's a buzz that permeates the air at festivals and concerts and headline tours, and it's an intoxicating feeling. And yet, the best capture that buzz and never let it fade, as California-based, atmospheric four-piece Warpaint has done dating back to 2010 debut The Fool.
The group's 2022 LP Radiate Like This lent itself quite nicely to a well-received tour last year (including a fall 2022 visit to Bushwick venue Brooklyn Made), and the music of Warpaint is once again carried with a buzz on the breeze. The genre-blurring band recently played New York City's Brooklyn Bowl ahead of a spot opening for a duo of Ben Gibbard acts, The Postal Service and Death Cab for Cutie, which is a prize in and of itself, some might say. And yet, what's remarkable about Warpaint is the band's craft, tightness and precision – an almost second nature that radiates throughout its spindly, atmospheric guitars. The band knows its songs inside and out, and then some.
It all comes to a head on 2022 album opener "Champion," a fittingly hazy anthem of sorts for Warpaint. Consistency is key and consistency is prized among fervent fans of a band (as this week's sold-out Brooklyn Bowl show proved). And yet if you carve your own path – as Warpaint have done over a decade-plus career — the right lyrics, melodies and opportunities seem to present themselves. Dive into this song to start your weekend, and do yourself a major favor by showing up early at MSG in New York City to catch Warpaint next week.
:: "Still As the Night" – Rowan Drake ::
"I'm so cold and growing colder by the day," Rowan Drake admits in his latest single. "I'm so tired, I feel myself slipping away." And yet, we can't help but feel warm and energized as "Still As the Night" comes into view. The latest single from the 18-year-old Los Angeles-based singer, songwriter, and producer arrives less than three months after his introductory debut EP Dear Ella, (released June 9, 2023 via Atlantic Records) – a soul-stirring collection that feels like a chunk of the artist's own heart and soul were broken off, and distilled into musical gold.
Who have I become?
Just look in my eyes
Do you recognize me?
Dead to the touch
Still as the night
As the world passes by me
Inspired by times of turbulence and unrest, "Still As the Night" is as raw as the EP it follows: The musical manifestation of an inner ache, channeled into a breathtaking confessional.
"'Still As The Night' is the recollection of a period of time where I lost all control in my life," Drake tells Atwood Magazine. "The world was weighing down on me. I felt all the purpose draining from my life. In that time, I just prayed someone would come and take control over my existence. I didn't want to be in charge. I was numb, alone, confused. The song is an expression of that time. It speaks to the feeling you get when you look in the mirror and don't understand how you are the same person as your former self. The former self that seemed to be so much happier, so much more at peace in the world."
For all those who've known what it feels like to drown in the relentless chaos of a cold and callous world, "Still As the Night" is a beacon of empathy and understanding. Drake's beautiful voice caresses our ears and our hearts, even as he bares his very heavy, aching soul.
Such a sound…
The downpour of the rain
As it drowns my cries,
they have no name.
Somehow I know them the same.
Who have I become?
Just look in my eyes
Do you recognize me?
Dead to the touch
Still as the night
As the world passes by me
:: The Foreigner – Ed Prosek ::
Ed Prosek speaks of feeling lost in his latest EP, The Foreigner. Growing up with a Czech father and an Italian mother, the songwriter was born in California and now resides in Berlin. His colorful cultural upbringing has left Prosek with a lingering sensation of not fitting in, and the new release delves into his mission to dig deep and explore his identity. He confides, "As an American in Europe I'll never be fully European, but at the same time, when I go home, I feel like a tourist there as well. A strange reality that leaves me confused about my identity and my feelings of 'home'. This EP was written in one of the most important/exciting times of my life. It documents the highs and the lows of love and anxiety and it does so from the perspective of my inner monologue."
The Foreigner is a stunning concoction of chamber orchestration, captivating storytelling lyrics and warm and cozy pop melodies. Sucking you in from the very first note, Prosek has a hypnotic quality to his voice, where his velvet tone encompasses you like a big, fluffy blanket. Through twinkling instrumentation, Prosek delivers a world of magical soundscapes in The Foreigner, providing a safe place for listeners to become completely immersed in.
:: Same Pain – Garret T. Willie ::
Gravelly rock and blues singer Garret T. Willie lays it all on the line in his new album, Same Pain. The bold offering focuses on gut-wrenching themes of pain and loss and you can hear that angst in each tenacious release. The record opens with the standout "Make You Mine Tonight." The rugged, in your face single is an upbeat anthem that truly excites. Evoking the feeling of The Black Keys "Lonely Boy" it possesses that same feverish grit. The video also displays groovy, rock n' roll vibes. The psychedelic visuals add to the piece's rich, classic flavor. "Love Hangover" is equally as intoxicating with the same style of fierce guitars and passionate, raspy vocals. The title track "Same Pain" seeps with dark, emotive energy reminiscent to that of Johnny Cash. Willie The record concludes with "Front Street Blues," whose infectious, vibrant, bluesy quality is distinctly Willie.
The 23-year-old artist is an old soul at heart. His warm nature and rowdy sonic make for songs that soar. The British Columbia native has been through a lot in his life. That storied past can be heard in his intricate music that is felt intensely. Influenced by acts like Elvis, AC/DC and The Rolling Stones, Willie's tunes have that same witty wildness.
:: "Fall 4 Me" – Vernon Jane ::
Vernon Jane's spirited "Fall 4 Me" may have released a little over a year ago, but it feels a fresh and punchy today as it did then. A highlight off the Dublin "jazz punk" band's November 2022 EP Wifey, "Fall 4 Me" is now doing double-duty as the focus track off their forthcoming sophomore album Chestpains and Sidepieces, set for release Friday, October 13, 2023.
I'm scared (huh)
Don't tell me that your ready if you can't dive right in
I'm tired (huh)
Don't have the energy I let you win
This round (huh)
You keep on knocking me knocking me out
And I'm out
The only way we got is out the only way we got is
A song like this deserves more time back in the spotlight: As charming as it is emotionally charged, "Fall 4 Me" hits hard as the Irish band spill their souls in a moment of raw passion and stirring vulnerability.
"'Fall 4 Me' is a conversation with yourself about what you deserve and what you truly want from another person," Vernon Jane's Emily Jane O'Connor tells Atwood Magazine. "Love should be gentle and kind and should never leave you feeling undeserving. Sometimes it's hard to say things out loud within our relationships and friendships. It is never easy to step away and it's so hard to step away purely for yourself. The aggressive outro is about taking back control."
Do i bring you joy at all
I know I catch you when you fall
But when you gonna fall for me?
When you gonna fall for
Do I bring you joy at all
I know I catch you when you fall
But when you gonna fall for me
When you gonna fall for… Me
I've been waiting
All my life
We can't seem to get love right
All relationships are a push and pull of some kind – an emotional and spiritual balance – and when that stability gets knocked out of whack, it takes more than a minute to return to your happy equilibrium. For Vernon Jane, "Fall 4 Me" is at once the unraveling and the redemption: A message of hope and faith, self-love and spiritual renewal, all conveyed through an exhilarating high-octane performance that demands our undivided attention.
Arms out (huh)
I'll keep on praying till we figure it out
Thinking out loud (huh)
I won't leave if I don't leave now..
— — — —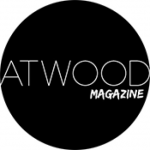 :: Weekly Roundup ::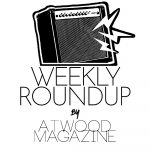 ---
:: This Week's Features ::
---