Mappe Of's tender "Ladybird" connects the ethereal with the earthen, resonating with the natural beauty and connection of celestial indie folk.
Stream: "Ladybird" – Mappe Of
---
Clawing at a fleeting day, tending to a dying flame…
Some songs require a long, drawn out artist explanation to make sense to listeners. Others need only to be heard and felt in order to be understood: They impart everything at once, immersing their audience in an experience that goes far beyond the music alone. Mappe Of's tender new song "Ladybird" connects the ethereal with the earthen, transcending the bounds of cryptic poetry to resonate with the natural beauty and connection of celestial indie folk.
Ladybird, head first into the mystic masses
Tug hard she's not coming out, feels like molasses
Came ashore to the warmth of her dearly beloved
Shimmer shells, summer swells and simply the sum of it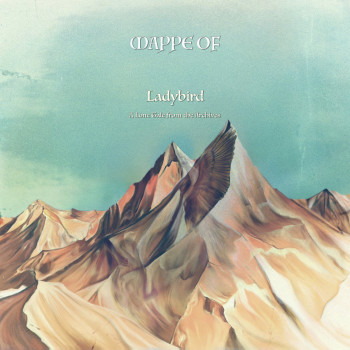 One doesn't need a comprehensive backstory to appreciate the physical and emotional transformation taking place in "Ladybird." Released April 26 via Paper Bag Records, Mappe Of's first single of 2019 finds the Canadian "avant-folk" maestro returning with great musical nuance and lyrical depth.
"Ladybird" is Mappe Of's first official song release following 2017's acclaimed debut album A Northern Star, A Perfect Stone – described Atwood Magazine's artist feature as "an emphatic, breathtaking and intimate introduction… [Mappe Of] employs a haunting array of dynamic and subtle energies to produce a beautiful record that ebbs and flows like life itself."
A standalone track connecting the artist's debut with his follow-up sophomore album (due to release later this year), "Ladybird" grows from a soft acoustic nest up and out into a dynamic sonic extravaganza. Mappe Of (the moniker for Tom Meikle) sings with caring warmth, his voice soothing as he weaves together a story of a dying bird's swan song, and the love it's shown its final moments.
Massless honesty
Clawing at a fleeting day
Tending to a dying flame
Oh, but you'll shoulder your mother
'til her last lover
Meikle describes "Ladybird" as a reflection on humanity's "complicated relationship with animals." He explains, "Our partnership with certain animals is a beautiful representation of what is possible when kindness rules."
Tea lights, starry nights
are all that you've grown with
The world around you's
been changing, you just don't know it
Mappe Of's musical accompaniment expands dramatically as the story's environment undergoes its own transformation. It's as if we are experience the opening of a mind to the world beyond; the untimely, and yet perfectly-timed thrust into adulthood every young buck must eventually undergo. The rustling acoustic guitars, sweet pianos, and blissful synths suddenly find themselves in the company of heavy rock drums and emphatic, overdriven electronics. Yet in spite of this amplification, each instrument continues to breathe its own full breath – making the final minute of "Ladybird" an intricate orchestral voyage.
Mappe of boldly balances the intimate with the epic. 
"Ladybird" finds a home in the comfort of change, its blend of cryptic symbolism and straightforward storytelling rendering any concrete "explanation" of the song invalid insofar as the art is concerned. One may hear a song and think of the relationship between an ailing mother and her child; the one who, once helpless, must now find the strength and courage not only to take care of their elder, but also to soldier on in her absence. Or perhaps one interprets "Ladybird" more as a metaphor between the human and natural worlds, highlighting a need to care for all lives in our environment: We need them, perhaps far more than they need us.
And in your final flight
Nuzzle me with all your might
And in your final flight
Nuzzle me with all your might
Clawing at a fleeting day
Tending to a dying flame
However one chooses to translate "Ladybird," there is no denying this song's natural beauty. Mappe Of has, since his debut, eclipsed any and all musical convention with respect to song structure, lyricism, and aural circuitry. His latest release only further confirms that creative talent, reminding us of life's little magical moments without so much as a "chorus" to cling to.
Like so many great artists, Mappe Of's music is not for everyone; it demands patience and time, two qualities that are severely lacking in the age of social media. For those able and willing to step away from their lives and out of their comfort zones, "Ladybird" offers replenishment and renewal: A catharsis the likes of which is rarely found on the top charts.
— —
Stream: "Ladybird" – Mappe Of
— — — —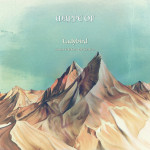 ? © Mappe Of
:: Today's Song(s) ::
:: Stream Mappe Of ::