A beloved Stingray Corvette is the muse for Michigan duo Cal in Red's latest exploration of obsession and toxic masculinity, with a intriguing earworm of a hook that delves deeper than an ordinary spry, dance-rock number.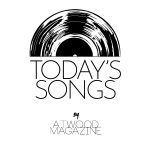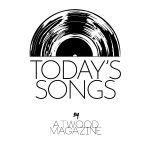 Stream: "Corvette" – Cal in Red
---
What's a car got to do with toxic masculinity?
Quite a lot actually, if the final single from new Cal in Red EP On the Dance Floor is anything to go by. It's but one of six engaging, sunny tracks from the duo's sophomore effort, following the November release of  the groovy "Replay (Lounge)," a track featured by Atwood Magazine last fall.
"Corvette," on the other hand, brings a touch of post-punk-meets pop energy. It also swerves from the norm and uses the speedy, classic car as a framework to look back to the 1970s (the Corvette hails from 1975) and forward to the present day, a clever switch-up that hooks the listener instantly.
The spritely song shifts into overdrive with a wiry touch of guitar and an infectious backbeat.
The duo recorded the track themselves, of course, and Connor Wright mixed the song, which weaves a falsetto-tinged harmony reminiscent of the higher range of one Julian Casablancas.
It's fitting that the auto-inspired "Corvette" rounds out the EP – before moving into the same house together last August, Connor and Kendall had to trek an hour each way to record parts of their debut EP together.
But for On the Dance Floor, inspiration was easier to come by (and certainly involved less time in transit).
"It's allowed us to really put our collective foot on the gas," Kendall Wright says, noting that it "feels good," and more importantly, "it feels like there's a newfound sense of security and longevity to the project."
The song itself revs things up past just a sense of past musings about a beloved car,
as "Corvette" dives into the roots of toxic masculinity and what one might call a "macho man" mentality.
Standing tall is one thing, but old conceptions of masculinity are, well, outdated, the duo note.
Of course, the Wright brothers also note that "Corvette" explores obsession and aspirational thinking, driving right up to the line of where the two collide and blur.
Take it all as you can
Reconcile, be a man
Take it all on the chin
The music video itself was a family affair – look closely and you'll spot Connor and Kendall's grandpa himself. Naturally, the vivid Stingray is also front and center in a starring role.
"It was awesome to see our grandpa get his acting chops out for the video," Kendall Wright says. "I remember getting to drive the Corvette exactly one time when I was 16. I was…terrified. I know how special that car is to Grandpa K. I'm super happy we got to show it off. I hope he is too."
As for celebrating the release of the EP, Cal in Red have the perfect party lined up – a February 5th hometown show at The Pyramid Scheme in Grand Rapids.
From there, a series of March shows will take them to Marquette in Michigan's Upper Peninsula, followed by a winding trek that hits Boise's Treefort Fest and Denver's Skylark Lounge.
Allow us a recommendation: Do yourself a favor, get out "on the dance floor," and see Cal in Red this early spring.
— —
Stream: "Corvette" – Cal in Red
— — — —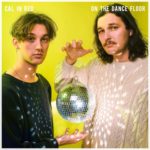 ? © Dave Daniele
:: Today's Song(s) ::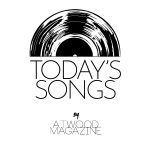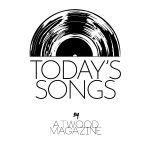 ---
:: Stream Cal in Red ::