Every Friday, Atwood Magazine's staff share what they've been listening to that week – a song, an album, an artist – whatever's been having an impact on them, in the moment.
This week's weekly roundup features music by Kwaku Asante, mae mae, Louis Tomlinson, M.I.A., Sea Glass & Benét, The Money War, Les Shirley, Sierra Blax, Cal In Red, Kindelan, Dry Cleaning, Chloe Florence, Amelia Wray, & Maïa Barouh!
•• •• •• ••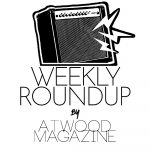 :: "Scared" – Kwaku Asante ::
Kwaku Asante has been revered by critics for the authenticity and raw vulnerability that he imbues into his music. This musician is unafraid to expose the innermost parts of his psyche, lovingly intertwining the vast range of his emotions with eloquent musical phrases. Asante dropped his newest, and perhaps most soul stirring EP to date, Wanderlust, on Nov. 3, 2022, bringing this stark openness to the forefront once again.
The songs on "Wanderlust are stories based on the premise of negative reinforcement. I know what I don't want so it should also help me find what I crave; a place of refuge, a safe space where I can be myself," Asante asserts. "These songs are a collection of stories in which I am wrong for the person or it is wrong for me. Existing in a world where events constantly affect our daily experiences, a person you're with should bring you peace and not anguish."
The lead single from the EP, "Scared," provides listeners with a moment to sit with the universe, and to furthermore, question it. The track opens with Asante's full, resonant vocals rippling across the soundscape as he begs "what do you want from me?" over and over, pleading with someone — anyone — for a concrete answer to his woes. A steadily ticking percussive rhythm drives the song forward, pushing Asante through these moments of uncertainty with every passing beat. Hauntingly beautiful and strikingly mesmerizing, this musician's sonorous vocals linger with you hours after you finish listening to a track.
:: "green" – mae mae ::
It's hard to feel hopeful about the future when every bone in your body is telling you otherwise; when everyone around you is echoing their own uncertainties; and when it's (quite frankly) far easier to look down than it is to look up in any capacity. That's what makes mae mae's latest single so special: Released November 10, "Green" manages to lift our spirits in spite of it all. Between its smooth grooves, glistening piano chords, and the artist's own gorgeous voice, the indie pop song manages a brilliant balancing act between hope and cynicism, optimism and reticence. Sit back, get comfortable in your own mess, and get ready to smile through the sadness.
Green the color of true elation
Pine on a summer's day
See I've been waiting for you
Waiting for you
Green the color of true elation
Pine on a summer's day
See I've been waiting for you
Waiting for you
"I wrote 'green' in the midst of feeling pessimistic about the future," mae mae tells Atwood Magazine. "I wasn't necessarily believing what I was writing at the time, but rather trying to change my outlook through the process of creating it. The song grew into its own thing that I feel really embodies the idea of looking ahead to greener pastures while sitting in the dead space of a creative rut."
I'm a winner
I'm no saint
I'm a sinner ran away
Keep my secrets clean my slate
Now you're saying it's all fake
Paint a picture fit the shape
Masterpiece while you complain
Was a puppet now I'm vain
Paint a picture change my name
Born in Atlanta and based in Los Angeles, singer, songwriter, and multi-instrumentalist mae mae is swiftly establishing herself as a fresh, fun voice in the indie pop world. After first introducing her music a year ago this month, she released her 7-track debut EP Gummy Heart Eyes this past January, and spent the first half of the year promoting herself while playing a healthy smattering of shows.
"green" is her second single of the fall, following October's buoyant, bouncy, and undeniably catchy "Peach." With a strong piano base and a radiant bounce of its own, "green" instantly recalls the likes of Magical Mystery Tour-era The Beatles and more contemporary artists like Deanna Petcoff and Ellevator. Smoldering and cinematic in its own right, "green" engulfs listeners in a world of charm and churn, ensuring that we come away not only with a steadfast appreciation for mae mae's songwriting and artistry, but also a refreshed perspective on life itself. Maybe if we step back and take it all in, we might just come to realize that the life we have is the greener grass we've been searching for.
Scream
The power of celebration
Make way for a generation
That's been waiting for you
Waiting for you
Now it's all so green…
:: "Written All Over Your Face" – Louis Tomlinson ::
"Heartbreak" and "disco-rock" don't exactly make the most conventional combination, but Louis Tomlinson's "Written All Over Your Face" confidently twists this rule and proves that a fading love isn't always worth mourning. Sultry, suave, and stylish, Tomlinson explores romantic chaos and tension with gritty vocals and thumping bass lines in the second track of his November 11th record.
The former One Direction member's sophomore project, Faith In The Future, is a lunge away from the late band's commercial pop sound and serves as a phenomenal homage to his rock-tinged upbringing. Specifically regarding "Written All Over Your Face," Tomlinson shares, "I went into the room with these people I've done a few sessions with, and I said, 'Let's try and take this as punk as I can get away with.' I suppose that's where the Arctic Monkeys [inspiration] comes from; there are obviously punk elements within what they do." Much like Alex Turner, Tomlinson couldn't be more successful in fusing angsty lyrics with infectious groove and charisma.
The sonic and lyrical content of this album was unexpected in the best possible way, and "Written All Over Your Face" clearly displays Tomlinson's range as both a singer and lyricist. Breaking past the uncompromising barriers of his previous projects, Tomlinson's most recent body of work gives us all more than enough Faith In The Future.
:: Mata – M.I.A. ::
A day that involves seven hours of driving and five hours of hiking is a pretty ideal one for making it through a bunch of your old favorite CD's. That wound up being the case for me and my hiking crew a couple of weekends ago as we were driving to and from Killington Peak in Vermont. Among the many albums we consumed while traversing that fine green land was Kala by M.I.A., which I still remember fondly as one of the landmark records from my high school years. Even better– one of my Indian passengers was able to point out how the song "Jimmy" was based on the Hindi disco hit "Jimmy Jimmy Jimmy Aaja" – listening to the two songs in tandem is really something else.
Anyways… as much fun as it was to get in touch with my 11th-grade self via music, I couldn't help but wonder: what is M.I.A. up to these days? It feels like I haven't heard from her in a while. Thus, once we had returned from our epic conquering of the seven-mile Bucklin Trail at Killington, I hit up Spotify to see if M.I.A. had put out some new music lately. At first, I was quite embarrassed to discover that she had indeed put out a new album less than a month prior and I had no idea about it. But then, as I discovered, it's not like I was alone at all in that department. Mata had not so much as charted in the UK Albums Chart, the U.S. Billboard 200, or even the U.S. Top Dance/Electronic Albums chart, where she was once a total mainstay. Likewise, the album had produced three singles, and none of them had dented the charts in any noticeable manner, either. All of this is so far removed from the radio-ruling smash success of "Paper Planes"-era M.I.A. that it was really pretty jarring for me. I had to slap myself on the forehead and remind myself, "C'mon, dude, that was, like, well over ten years ago, now!"
But even though the album may have come and left pretty quietly, there thankfully is nothing quiet about the music itself, which displays M.I.A. as her ever-energetic and inventive self. She may not have a ton of new narrative yarn to spin at this point, but she still displays a fabulous knack for fusioning hip hop, electronic, and world music together (she reportedly even traveled to different parts of the globe for recording sessions in order to get that well-known international feature of her music down). It's also great to see her maintain her collaborative spark with the likes of Skrillex and Diplo, along with making more effective use of children's chori– maybe not quite as infectious as the "take ya mon-ay" crowd, but they still make a solid mark on tracks like "100% Sustainable" and "K.T.P. (Keep the Peace)."
In the end, there still aren't too many gals on the corner who have swagger like M.I.A. does, and while that may not have manifested itself commercially this time around, here's hoping that Mata will secure the audience it deserves in the long run.
:: "(i have jokes) If You Wanna Hear One" – Sea Glass ft Benét ::
New York-based producer Jake Muskat, A.K.A Sea Glass has just unveiled his latest song "(i have jokes) If You Wanna Hear One." Raw, plucky guitars introduce us to the track, as Benét's soul soaked vocals drip like honey atop the jangly, feel-good soundscapes. Layered harmonies add depth to the track, creating a celestial backdrop to Sea Glass' colorful instrumentation. There is so much going on in this track, that it allows your imagination to wander to fascinating places, all whilst having a spring in your step.
Written as a lullaby for Sea Glass' song, the artist shares, "I liked the idea so much I decided to record it, but wanted to make it fit my production style. As I worked on it, I was more excited by its progress than anything else at the time. It took me 6 months of searching for a good top line when Benét offered to write on it. Their playful melody and lyrics just smashed the demo death loop I was in into smithereens. It came together very quickly from there. I had my close friend Jared Saltiel add live drums and the whole thing gelled together perfectly."
Described as a song to aid with escapism, "(i have jokes) If You Wanna Hear One" does exactly just that. Taking you away from the woes of the world and transporting you to a much brighter, and warmer place, almost like a tropical getaway.
:: "Somebody Loves You" – The Money War ::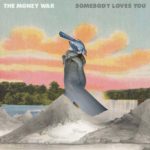 Life ain't always easy – far from it, in fact – but as the Spanish saying goes, it's vale la pena: It's worth it. A beautiful, heartfelt reminder that life is worth living, The Money War's sun-soaked "Somebody Loves You" aches with compassion and understanding. It's raw human connection manifest in song: A beautiful, intimate, and empathic display of one of the purest forms of love we can possibly find on this Earth.
So you've been,
so down that you didn't make it
Feel like you're gonna break it
Feel like you're going nowhere
Well you're not the only one, who's felt like giving up
When you can't stop the wheels from spinning
And you feel like you might just give in
Released November 11, 2022 via Gaga Digi, "Somebody Loves You" is The Money War's first single of the year and the band's first offering since last November's Blood EP, which received praise from NME and others around the time of its release. Active since 2016, The Money War is "the musical and romantic partnership" of Carmen Pepper and Dylan Ollivierre, whose achingly beautiful mix of indie rock and indie folk extends well beyond their home of Perth, Australia. Their debut self-titled 2017 EP remains a stirring work in itself, and their two studio albums – 2019's debut album Home and 2020's Morning People – are each as feverish and impassioned as they are immersive, uncompromising, and cathartic.
The Money War have created a vast, enthralling, and expansive repertoire in a relatively short period of time, and "Somebody Loves You" is an instant standout in their existing catalog. The band tug on our heartstrings in a pained, poignant, and tender chorus that hits home for anyone and everyone who needs to hear it:
Know somebody loves you, yeah somebody needs you
Even if you feel like your no-one
Somebody hurts for you, yeah somebody dreams of you
You mean something to someone
It would seem The Money War know they have an instant classic in their hands.
"We wanted to make something that was really confidently uplifting and not shy away from the message of the song," Dylan Ollivierre tells Atwood Magazine. "I've always been drawn to simple and direct songs that manage to feel soulful and authentic. There was definitely some classic soulful pop like Dion and Emitt Rhodes on the speakers the day it was written. It can be pretty tricky to not sound preachy when tackling a sentimental song and also have enough time in a 3-minute pop song to get deep. At the time of writing it, I was in a headspace where I really needed to hear that message myself, so I hope it comes across as honest."
So you're feeling helpless
And nothing that you do
Seems to be getting through
You know you're in the heart of it now
And you got a friend in me
You can call me when you need
When the light inside you is dimming
And you feel like something is missing
"Somebody Loves You" aches. Props to The Money War for creating one of the most selfless songs I've heard all year.
Know somebody loves you, yeah somebody needs you
Even if you feel like your no-one
Somebody hurts for you, yeah somebody dreams of you
You mean something to someone
You could be in, you could be out
You could be up, you could be down
You could be one of the crowd, or you could be way out
:: "It's Time" – Les Shirley ::
If you're needing a rush of super fun female pop punk then Les Shirley are the group for you. With their latest album, More Is More (released 28 October) they continue doing what they introduced with their 2021debut Forever Is Now, which is uncomplicated, fast-paced music with a whole lot of attitude. There are songs such as "American Boy" with Alanis Morrissette vibes and "Hands on the Wheel" with a heavy, dreamier touch. "It's Time" is the opener, released as a single last year, and it's the shortest track on the album but also encompasses the playfulness and energy that has come to define the band.
A criminal
The name in a headline
A villain
Under the heat now
A rebel
Without a cause
Speeding on the highway
Eyes wide shut
It's time for your wake up call
This time we stand up tall
It's time for your wake up call
Watch out,
Here comes the curveball
Les Shirley are a trio from Montreal formed of Raphaëlle Chouinard (voice and guitar), Sarah Dion (bass) and Lisandre Bourdages (drums). They are all part of other groups and musical projects which highlights the sense of fun Les Shirley has, as though they are just three friends who have joined together with the purpose of recreating the punk music of 90s and early 2000s that they love but from a female perspective. It's also like their way of coming together to release their angsty emotions of adolescence and maybe nowadays, doing so with a smile. With "It's Time" they play with personas all while reinforcing the message of 'don't mess with us.'
:: brb…i'm daydreaming – Sierra Blax ::
Do you remember those times in school where you would be trying to listen to the teacher, but you would find your brain drifting off? Do you recall having a conversation with someone and asking them to repeat themselves because you were lost in thought. People may tell you that you have your head in the clouds, but that is not always a bad thing. Studies have shown daydreaming is a great source of creativity and Sierra Blax pays homage to that act in her addictive, ethereal offering brb…i'm daydreaming.
Her seductive single from the album "Distract Me" glows with warm, silky vocals and luminous synths. The lush release details getting over a toxic person through even more negative distractions. "Past Noon" opens with the sound of birds chirping evoking that feeling of dreamy, relaxation that can come from daydreaming. A light, soulful tone glides atop a delicate guitar riff and listeners are sucked into its lulling quality. Commencing with the bonus track "Beautiful Kaua'i" the song possesses a vintage, filmic feel. You can picture a lounge singer crooning you with this pensive piece. It is a stunning nod to her roots.
Blax was born and raised in the island of Kaua'i amongst the picturesque palm trees and gentle ocean breeze. As much as she was in awe of its beauty, when she got older she was ready for a change. She moved to Los Angeles going from a quiet paradise to a gritty city. That move allowed her to truly advance as an artist as she blends the vibes of both places within her music.
:: "Replay (Lounge)" – Cal In Red ::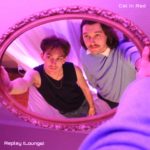 "Replay (Lounge)" whirs to life with a series of clicks and hums before dropping into a pleasantly hazy, retro-tinged track driven by '80s synths and drum machines – the exact sort of sunny track that can shake up grey skies or early winter doldrums.
Brothers Connor and Kendall Wright know a thing or two about the depths of winter: The duo's hometown of Grand Rapids, MI is famously snowy, so consider tracks like this one (off Cal In Red's forthcoming sophomore EP On The Dance Floor) a suitably refreshing change of pace from a snowy backdrop.  The duo, which dates back to the summer of 2019, even had fun with its name – youngest brother Cal Wright had a fascination with red shirts at one point. As to the duo's latest single, it's got a quality that bridges the gap between lo-fi and indie pop, with the sort of experimental groove befitting, say, The Voidz.
The duo's nostalgic indie pop, which also hits on decidedly un-sunny themes like lost summers and youthful yearning, has won them radio play at SiriusXMU and playlist spots alongside Beach House. Up next? They'll reach a decidedly on-trend audience through a March 2023 spot tastemaking Idaho festival Treefort, and you can catch them on December 10th at famed Grand Rapids venue The Pyramid Scheme in the meantime. One imagines the danceable, haze-tinged grooves of "Replay (Lounge)" will make an appearance in the setlist.
:: "Hazel Frustration" – Kindelan ::
Intimate and smoldering, Kindelan's sophomore single is an utterly mesmerizing experience. The Yorkshire singer/songwriter and guitarist comes to life on "Hazel Frustration," a radiant upheaval boiling over with inner tension and turbulence. It's visceral emotional passion manifest in a softly stirring, searing jazz-infused folk fever dream. Aching and evocative, this hypnotic song hits the heart in all the right ways.
Hazel frustration, that is what I see in your eyes
Loneliness and something I cannot quite describe
Words are unspoken but I long for the [ ] to be broken
You can reach me if you try, but I know it's
Complicated where I'm situated
'Want it, take it' is outdated, jaded
It's flawed at its core
'Cause what's mine isn't yours
And you kept me waiting
Never knew I hated being patient 'till you
jerked a move and sent
Waves through still
Sent waves to fill that
Kindelan is in many ways a rebirth for singer/songwriter Laura Kindelan, who has been actively releasing music under her given name for several years now. The new moniker, which she first introduced in early October via the shuffling, syncopated debut single "The Other Side," showcases a more "jazz infused alternative soul" sound, as opposed to the acoustic folk of her past. Kindelan describes her music as "guitar driven arrangements… broken up with moments of dynamic contrast, layered with organic textures and steeped in rich and considered vocal arrangements." Add to that a simply stunning singing voice, and everything Kindelan touches turns to pure gold. The artist's full band includes drummer Luca Ferrara, bassist Sam Curwen, pianist Sam Dolling, and vocalist Amy Clark on backing vocals.
Space with a tight grip
Tension I can taste it
Absence over my skin
It's disorientating
You push, so I pull back
Relentlessly off track
We know where we wanna go but
Getting there's impossible
"This song is one of the most intimate that I've written," Kindelan tells Atwood Magazine. "It's about the simmering tension of a pre-relationship, where two people can't seem to land in the same place at the same time. It was assembled over a long period of time, documenting how my relationship with a significant person pushed and pulled."
"One of my favourite lyrics in the song is found in the pre-chorus – "'want it, take it' is outdated, jaded. It's flawed at its core, cause what's mine isn't yours." It's stating that taking whatever you want, when you want it, doesn't work with human beings. Just because you're now ready for something, doesn't mean the other person is, even if they have been prior; It's such a delicate balance. 'What's mine isn't yours' is such a simple thing to say, but potentially heartbreaking if what you truly want belongs to someone else. The chorus aims to capture the disorientating feeling of not knowing where you stand with someone, the constant back and forth, feeling the lack of them in your life and 'absence over [your] skin', and having a (often unspoken) shared goal, but the journey to get there feels impossible. This passion and disorientating contrast is reflected in the music, particularly in the dynamics of and between the instrumental and outro sections."
Seems to me that we're fated
Can it be real pixelated?
Can't help but feel that we're already tainted
All I know is that I hate it's
Complicated where I'm situated
Want it take it is outdated, jaded
It's flawed at its core
'Cause what's mine isn't yours
And you kept me waiting
Never knew I hated being patient 'till you
jerked a move and sent
Waves through still
Sent waves to fill that
"Hazel Frustration" may have been born from a place of tension and turmoil, but it delivers nothing but delicate grace. With two stunning songs already out and more on the way, Kindelan is quickly establishing herself as an enchanting, dreamily head-turning force.
Space with a tight grip
Tension I can taste it
Absence over my skin Its disorientating
You push, so I pull back
Relentlessly off track
We know where we wanna go but
Getting there's impossible
We know where we wanna go but
Getting there's impossible
:: "Synergy" – Chloe Florence ::
Canadian R&B, pop artist Chloe Florence recently treated us to her latest single "Synergy." A sultry collection of vibey synths, seductive tones and the accompaniment of fellow Canadian, Myles Lloyd, makes for a totally hypnotic listening experience. Recalling her late night encounters with a love interest, the Montreal artist speaks about her experiences with this certain someone and how it propelled her into a chapter of self-discovery. She shares, "Sonically, 'Synergy' embodies the tipping point, right before one confesses their feelings for the other. They're addicted to playing with fire as they haven't been burned (yet). There are feelings hidden under covers and subliminal messages found between the lines of their late-night conversations – in bed and during late night drives. The lyrics depict the situationship as lustful, mysterious, dangerous, and intense."
With a throbbing beat and the pair's soulful, smoky vocals, the intoxicating release will have you hooked from the very first second. With Florence's love for the Jazz and Blues greats of the 40's, her music is steeped with a rich musical influence, making her no ordinary R&B pop artist, but someone who you're going to remember.
:: Stumpwork – Dry Cleaning ::
Back in July, I had a free weekend day in Chicago and decided to hit up the Pitchfork Music Festival at Union Square. "It's not quite Lollapalooza," I told myself, "but it's a good warmup for it, right?" Sure enough, it wound up being a very pleasant day in the park, as I attended a range of shows by artists I both had heard about and those I hadn't but was open to giving a try, in typical festival-going tradition. Japanese Breakfast and Mitski fit the former category, while Magdalena Bay, Iceage, Lucy Daucus and others filled in the latter… as did a British "post-punk" band named Dry Cleaning.
I don't understand what "post-punk" means (or "post-almost-anything" for that matter. I still don't have the foggiest idea what classifies anything as "postmodernism," for instance), but I can say that I did enjoy the band's energetic punk-rock guitar-playing, coupled with lead vocalist Florence Shaw's spoken-word lyrics. The results are often exciting, and also something curiously soothing to the senses. All of that is more than enough to make Stumpwork one of my favorite album discoveries of this past fall, just as the band itself was one of my favorite new acts that I learned about at Pitchfork this past summer.
:: "Disappear" – Amelia Wray ::
It is never easy when a relationship comes to an end. There are so many emotions still lingering and memories that are fresh in your mind. What makes a breakup even tougher though is when the other person acts as if everything is fine and nothing even happened. The actress and singer/songwriter Amelia Wray knows this pain all too well. She profoundly expresses that intense agony in her latest piece "Disappear." Her penetrating and passionate vocals soar over a melancholy backdrop creating the ideal anthem for anyone who has gone through heartbreak.
Wray has been performing since as young as six. She is best known for her role as Sophia on the Disney series "SYDNEY TO THE MAX." That tremendous talent for acting has translated to her music. Within every release she exudes so much raw emotion. That vulnerability makes for mesmerizing music. "Disappear" follows her debut single "Moved On." Both are highly poignant and personal.
:: "RINGO" – Maïa Barouh ::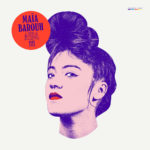 An atmospheric and ethereal fever dream in song, Maïa Barouh's "RINGO" captivates the senses in every way. Taken off the French-Japanese artist's recently released album AÏDA, "RINGO" is as serene as it is surreal, as cinematic as it is truly stunning. The artist envelops the ears in a lush blanket of orchestral wonder, with her soothing voice acting as a vibrant beacon of sound and color as she sings what she describes as a traditional Japanese song. translated below:
The petals of the apple blossom fly away with the wind
In the moonlight, in the moonlight…. especially softly …
The little girl of Tsugaru cries
She cries a painful separation…
"Melancholy and madness? Dream or reality? 'Ringo' is a unique journey through time," Barouh tells Atwood Magazine. "That of an unknown Japan and that, more personal, of my family, of the presence of my father. Its clip is a first collaboration with my sister, director Amie Barouh. She was the perfect choice to film this plunge into my childhood and the memories of our father. In the clip, the characters play their own roles. Strange, dreamlike circus troupe, to which I belong."
She continues, "As a teenager, I began my career as a musician in the vaults of Tokyo, surrounded by creatures straight out of a Fellini film in Japanese version! Drag-queens singing bossa nova with plastic snakes around their necks, strippers dancing to the mantra of Buddhist monk, traditional street brass bands, old magicians in pigtails, gothic gypsy guitarists and singers of French songs in Japanese… All this because that my father, Pierre Barouh, the eternal stroller, found himself one day by chance in a cabaret in one of the hidden alleys of Shibuya. This is how these creatures find themselves today, reunited in this clip."
"RINGO" is a seductive musical enchantment; Maïa Barouh effortlessly transports listeners into a world of her own design, inviting us to bask in a space of ethereal radiant and emotional release.
— — — —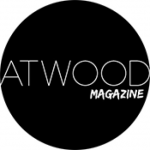 :: Weekly Roundup ::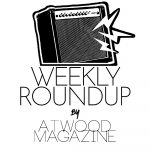 ---
:: This Week's Features ::
---