A heavy and heated surrender taken off Curling's forthcoming third album 'No Guitar,' the sonically charged "Patience" is an intense, intoxicating alt-rock fever dream.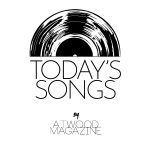 Stream: "Patience" – Curling
---
You're falling in love with someone just 'cause you're tired of innocence…
Heavy and heated, Curling's second single of the year is an intoxicating alt-rock fever dream.
Overdriven electric guitars surge and dynamic drums churn out a heavy beat as the band tease out a story of self-discovery and surrender, inviting us deep into the throes of their own sonic (and emotional) turbulence. The end result is an intoxicating eruption from unseen depths: Intimately intense and utterly unrelenting, "Patience" roars with raw passion and charged energy as Curling unravel in a radiant, visceral reckoning.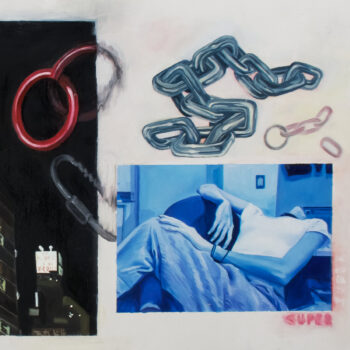 It's not a love song. Not yet.
Don't be defined by these chains
when you realize shame:
That you're enamored with pain.
Just take some time to realize
That you could be happy.
That you could be anything.
Independently released July 18, 2023, "Patience" is a cathartic outpouring of searing sound and feeling. Arriving just two weeks after Curling's beautifully raucous song "Hi-Elixir" announced their long-awaited return, the second single off the multi-continental band's forthcoming third album No Guitar is absolutely unapologetic.
Reminiscent, to some degree, of The Smashing Pumpkins, Foo Fighters, and Stone Temple Pilots, Curling – helmed by Bay Area-based Bernie Gelman and Tokyo, Japan-based Jojo Brandel, alongside brand new member Kynwyn Sterling on drums – employee a cinematic suite of rock n' roll tools to craft a soundscape that is at once immersive, uncompromising, and invigorating.
No Guitar, due out on August 11, has been described by Curling's band members as a cross-genre endeavor covering everything "from power-pop's punchy bittersweetness and rustling indie-folk to the openhearted intricacy of Midwestern emo." Given that, we can only assume that "Patience" is their pit-stop in alt-rock's weightier territory.
Washing away your lipstick and blush,
that drugstore mascara.
You're falling in love with someone
just 'cause you're tired of innocence.
All your days: lonesome, effortless.
It was always going to be like
you wanted it to somehow.
According to Bernie Gelman, the song enjoyed a tremendous transformation between its original concept and the ultimate end result.
"'Patience' was originally a slower, acoustic-driven tune that Jojo had been working on," the singer/songwriter, multi-instrumentalist, and producer tells Atwood Magazine. "When I heard it for the first time, the intensity of the BDSM-themed lyrics juxtaposed with the pretty melody jumped out to me and I knew it was going to be a great song. There was a story I read a long time ago about the Talking Heads song 'The Overload' on Remain In Light. Apparently, Brian Eno came into the studio raving about this band called Joy Division that he had just heard and David Byrne asked what they sounded like. Byrne said 'We should make a song like that,' based on Eno's description. I feel like 'Patience' is very much in that vein: We basically said, 'What if Curling made a big, dark, anthemic rock song?' and just ran with it."
It turns out Curling excel at dark, anthemic rock songs.
"To create the kind of atmosphere we were looking for, we experimented with some bass guitar run through a Chase Bliss Blooper and it turned it into a dark, synth-y texture during the first section of the song," Gelman explains. "There's also tons of little fuzzy warbles and interjections that we added to give the song a menacing, relentless vibe. This was one of the first songs we've ever recorded where the drums were tracked first and all of the guitars were added a lot later. I'm pretty sure our engineer Ian was really stoked about that because we had a ton of control over the sound of the drums during mixing and the energy of Kynwyn's performance really shines through."
To add to the song's weighty punch, "Patience" also comes with a John MacKay-directed music video in which the protagonist is chased through the streets and alleyways of New York City "by a Terminator-like dominatrix" – a visual that certainly fits the fever dream description, and adds even more bite to an already fiery experience.
Don't be defined by these chains
when you realize pain
(you could be happy,
you could be anything)
That you're enamored
with shame.
Their song may be named "Patience," but thankfully we listeners don't have to have any of its namesake. With No Guitar out in only another week's time, Curling will be in our ears full-time, in no time. Billed as a "jubilant celebration of death, birth, unemployment, sex and love, anxiety and depression, loneliness, and canine companionship," their third album delivers for indie and alt-rock lovers everywhere a captivating, spirited, guitar-forward soundtrack to the latter half of this hot and sweaty summer.
For now, get in on the ground level with the seductive surrender, "Patience."
— —
Stream: "Patience" – Curling
— — — —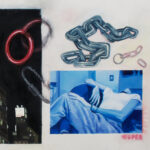 © 2023
:: Today's Song(s) ::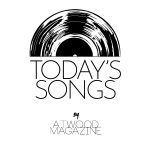 ---
:: Stream Curling ::