Everybody has a dream; how many see theirs through? Singer/songwriter Peyton McMahon's driving new single "Tell Me Why" expresses frustration at the many obstacles blocking him from acheiving his dream. A passionate cry for more, the pop/rock anthem fuses fire and fury into an overflowing outpouring of exasperation to show that McMahon will stop at nothing to reach his end.
Outside my window, the birds are singing
Drill in my mind that it's not my time
Put in my time though, not sure where it goes
Can't seem to find what's not going right
Every time I start to feel I'm finally at the wheel
My mind's playing tricks on me
The hourglass it goes, the door is gonna close
What more can I take?
Listen: "Tell Me Why" – Peyton McMahon
[soundcloud url="https://api.soundcloud.com/tracks/365524997?secret_token=s-MtDpV" params="color=ff5500&auto_play=true&hide_related=false&show_comments=true&show_user=true&show_reposts=false" width="100%" height="166″ iframe="true" /]
---
Atwood Magazine is proud to be premiering "Tell Me Why," the sophomore single off Peyton McMahon's self-titled debut EP (independently out 12/22/2017). The Baton Rouge, Louisiana-based 25-year-old introduces himself as a guitar-slinging singer/songwriter with strong rock/pop tastes. His latest release is a riffy alternative jam with a heavy, shout-out-loud chorus that takes us back 20 years, to when rock radio wasn't reduced to the likes of Ed Sheeran and Maroon 5.
And what's important to remember is that, unlike the aforementioned acts who have the "trendiest" producers at their disposal – not to mention bucketloads of market research – McMahon is independent. He worked with Andy Grammar and Colbie Caillat collaborator David Maemone on his EP, and there's a clear sense that it's McMahon, not his producer, driving the content of this work. It's also clear that the artist has stars in his eyes, likening himself to every white male "pop star" and Top 40 artist he can relate to – from Shawn Mendes and Niall Horan, to Hozier and Ed Sheeran (all are mentioned in his press release) – and while he's certainly not wrong in drawing parallels, it almost feels like he's hiding behind other artists, rather than embracing who he is and what he stands for.
After all, who wants to be just another face in a faceless crowd?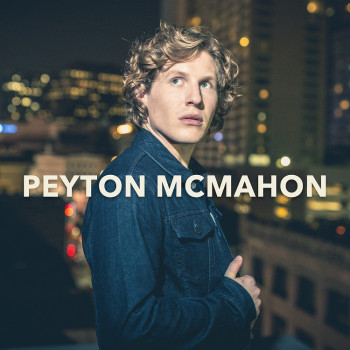 (So tell me why)
I cannot find out where to go anymore
(tell me why)
I am still waiting there outside of the door
(tell me why)
I'm running in slow motion in the same place
(tell me why)
I try but I can never see that face
So tell me why
(Why, why, why)
Tell me why
(Why, why, why)
"Each song on this EP represents a different emotion you encounter when you're trying to accomplish a dream and going down a path/journey that isn't really well defined," reflects Peyton McMahon. "I wrote 'Tell Me Why' about frustration…..when you're knocking and pounding on every door, and none of them ever open for you. Sometimes one looks like it's about to open, or maybe it cracks open a bit, but then it slams right back in your face. You feel like you're trying everything, but nothing is working and you don't know what you need to do to get to where you're trying to go. Trying to get into this business you get a ton of "no"s, and you're left wondering what the next move is. It's definitely hard to not get drained and frustrated sometimes. So this song was kind of me venting about that, and doing what you should always do when you get filled with any kind of tough emotion: channel it back into your art. You have to let that stuff fuel you and give you the energy you need to keep going."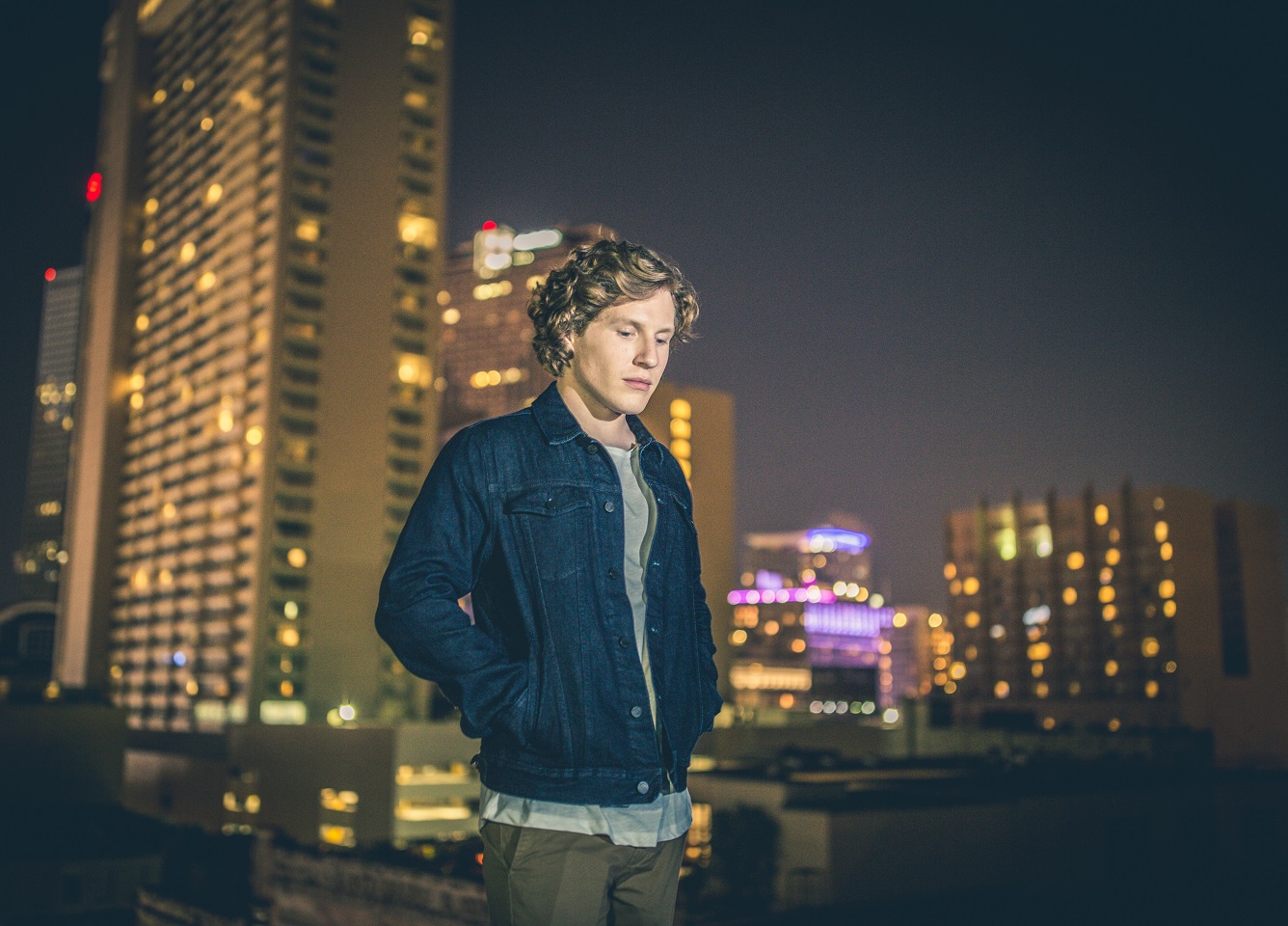 One has to wonder exactly what it is McMahon, who (by definition of this being his debut EP) is only just beginning his journey, is pining for so strongly. His lyrics indicate a sense of loneliness; he's carrying this giant weight on his own, trying to go the distance all alone. He also feels like time isn't on his side, but with only 25 years to his name, he has to have at least a few good ones left:
Can't find the right way ahead of me
Nobody cares all that I can bear
One minute golden, the next I'm frozen
They end it all as I take the fall
Every time I start to feel I'm finally at the wheel
My mind's playing tricks on me
The hourglass it goes, the door is gonna close
What more can I take?
"Tell Me Why" shows us that Peyton McMahon wants to make it big, and down the road he just might get there: His singing voice fills a quiet room with stirring emotion, and his guitar skills are enviable. Yet as much as "Tell Me Why" pines for that next level, it's an underdog anthem for an identity McMahon ought to consider embracing: Being your own person is much better, more relatable and far more likable than defining yourself off others.
The world doesn't need another Ed Sheeran; it's already got him. The world doesn't need another Shawn Mendes, Niall Horan, or Hozier, either.
But it just might need Peyton McMahon.
— —
— — — —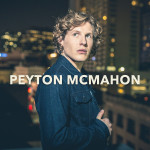 photo © Zack Smith
:: Stream Peyton McMahon ::
---