The Coronas' Danny O'Reilly takes us track-by-track through their sixth album 'True Love Waits', an intimate outpouring of emotionally-charged rock full of depth, nuance, and unrelenting energy.
for fans of The Killers, U2, Bruce Springsteen
— — — —
— —
"Lost in the Thick of It" – The Coronas
---
The Coronas could have played 2020 a lot differently.
The band with "the most unfortunate name in the world right now" (their words) could have temporarily changed their name, pressed pause on their campaign until the pandemic subsided, or even capitalized off the moment. Instead, the celebrated Irish act soldiered on with admirable maturity, accepting their luck with a wry smile and continuing to do what they do best: Deliver grade-A music full of passion, intent, and feeling. Their new album True Love Waits is an intimate outpouring of emotionally-charged rock full of depth, nuance, and unrelenting energy.
Look away I don't wanna be seen
Stop my heart from running away from me
Pick you up if that's even allowed
Stop that play it down
Squeeze my hand but they don't see
Not sure if it's even safe for me
Hold it back as much as I can
Fuck that take a chance
If it's true love
It will wait for us
And I'll try so hard to prove
If that's something that you want me to do
And if I'm holding back or don't react
Is it just too good to be true
How could things be so much better with you
If it's just too good to be true
How come things are so much better with you
Released July 31st through the band's SoFarSoGood Records imprint, True Love Waits is a hearty dose of stadium-sized anthems and arena-ready power-ballads. Finessed and raw, it's a veritable labor of love from one of Ireland's biggest bands of the moment, whose fifth album, 2017's Trust the Wire, saw them embarking on massive tours throughout Europe and North America. Written and recorded largely in the midst of this feverish rush, True Love Waits radiates with the strength and sensational energy of the stage – and while it's a cruel irony that these songs can't be felt in their rightful setting at the moment, they've been presented on record with such passion and visceral power to make us feel like we're right there with The Coronas all along.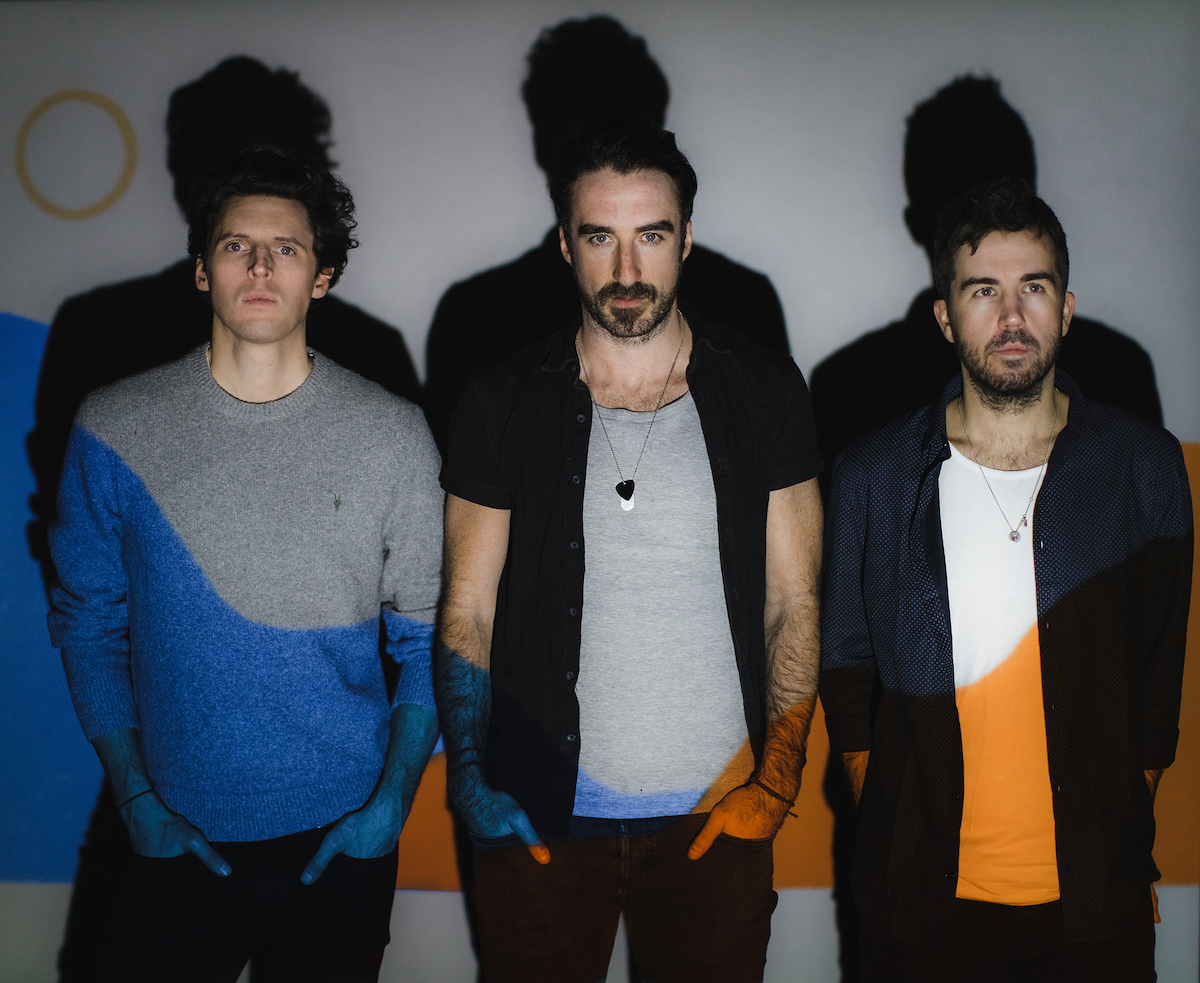 There's not a dull moment to be found throughout the band's sixth album. Incredible highs like the overwhelming "Brave," the rollicking "Heat of the Moment," and the impassioned "Cold" coalesce with ruminative moments like "Never Ending (On Your Side)" and the achingly catchy Gabrielle Aplin duet "Lost in the Thick of It" to hold our attention tight from start to finish. As its name even suggests, True Love Waits is a mature record packed with reflection and longing; each of its songs is another diary entry, a journey into the mind's eye of frontman and lead singer Danny O'Reilly, bass guitarist Graham Knox, and drummer Conor Egan.
---
Like many a modern band in their prime, True Love Waits finds O'Reilly and co. reckoning with that which they can and cannot control. The late 2019 departure of longtime guitarist and founding member Dave McPhillips shook the group; both his presence and absence can be felt in these new songs. Beyond this seismic shift, O'Reilly finds inspiration in everything from disconnection and isolation, to self-growth and spiritual guidance. He spares no expense in making his lyrics both vivid and evocative – thus as with so many great albums, we end up coming for the music and staying for the stories.
I heard that you might be discreet
From every dog in the street
Show them your worst and they'll take it in turns
Write it down any day of the week
Now that we've something to lose
You know I need to improve
Tack a step back you know I wanted that
Rush to tell you that I'm still a fool
And it's all-in days
It's all in the right light right?
But I couldn't wait, no I couldn't wait
To fight
I'll try to be brave
I gotta make sure you're ok
I gotta make sure that you still believe
Even if it's not as much as me
So let me hear you speak
Don't take that away from me
As long as we're in with a shout
Ain't that what it's all about
– "Brave," The Coronas
---
If you had spoken to Danny O'Reilly last December, 2020 was set to be The Coronas' "year". The band – actually named after a Corona Smith Deluxe typewriter from the film Almost Famous per a recent Riff Magazine interview – were set to embark on a massive North American tour, and True Love Waits was to be their big breakout release. The record has debuted at #1 on the Irish album charts – solidifying The Coronas' continuing successes at home – and while they can't be physically abroad right now, their music hits hard for all who discover them, wherever we may be. True Love Waits is a soundtrack to emotional release balancing stasis with movement, individuality with community, change with normalcy, and hopelessness with hope. Ultimately, its music is uplifting and inspiring – making The Coronas exactly what the world needs to hear right now. These twelve beautiful songs help us feel a little less alone.
Experience the full record via our below stream, and peek inside The Coronas' True Love Waits with Atwood Magazine as Danny O'Reilly goes track-by-track through the music and lyrics of their sixth studio album!
— —
Stream: 'True Love Waits' – The Coronas
:: Inside True Love Waits ::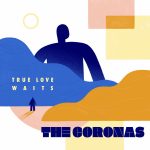 — —
True Love Waits
The song is about not questioning yourself and not overthinking things if something feels right. One of the running themes in my songs. Much of the final version is from our original demo. The synth on the was the magic and the warmth of this song from the start, and George Murphy, our producer, immediately wanted to keep it as is. We'd have lost the spontaneity in the song if we had re-recorded it. George also always saw this as the opening track of the album.
Never Ending (On Your Side)
This is one of the early songs we recorded with Rob Kirwan in Los Angeles. It was basically The Coronas live rocking out in the studio, no bells and whistles. The horns hit you straight on, something about the trumpets just hits you in the face.
Lost in the Thick of It (duet with Gabrielle Aplin)
I went to Brighton to spend a weekend with Gabrielle Aplin and her fiancé Alfie Hudson-Taylor, who's also in a band, Hudson-Taylor.  We were just chilling out, and we wrote a song. I always find when you co-write with people, it's much better if you're genuine friends, and you're not forced to work together with the clock ticking.  We recorded a rough demo with just Gabrielle doing the vocal, and when I got home, I added my vocal an octave lower under hers and sent it back to them.It's just one of those easy listening type of songs. Everyone was bopping to it in the studio. We're all really happy with how it turned out.
I Think We Jinxed It
That came from a co-writing session with Cormac Butler. It was a fun one to write. We were working on the verses for so long that we had no chorus. I wanted to take the chorus somewhere completely different. When we figured that out, it came really quickly.
Haunted
In West Kerry where we spend a lot of time, they say "haunted" for "lucky."   I still don't know why they use it.
Cold
It's one of my self-doubt songs when you question whether you've made the right decision and need to move on. I knew it was going to have harmonies at some stage, but George decided to go full on chordal and make it big and wide. It's an unusual arrangement that starts with the chorus and goes in reverse. It's quite organic but quite progressive as well.
Brave
That's one of the first songs we wrote for the album; it's a ¾ time waltz. When Larry Kaye came to the studio put on some acoustic guitars on the track, he created that soundscape idea and elevated everything into something else.
Heat of the Moment
This was co-written with Ryan and Jimmy of the band Picture This. I told them that we needed a few upbeat songs for the album. It's sort of positive about the initial stages of a relationship. It's our poppy happy moment that could fit into the soundtrack of a film like "Love Actually." That's another good thing about working with other people is it takes you to places that you wouldn't go yourself.
Find The Water
It's one of the early songs we recorded in Los Angeles with Rob Kirwan, and it was a chance to try something different. We released it as a single more than a year ago, and it was nice to surprise people with it, especially with me singing so high. It's a great song to play live.
Need Your Presence
This song didn't change too much from the original demo. It's a change of pace from the rest of the album because it doesn't have loads of guitars. Literally, it's a different setting, even the sound of it.
Light Me Up
I had the chorus for it initially, but then I was working with my friend Cian McSweeney of the band True Tides, and we wrote the verse bit. Then I brought up what I already had for the chorus, and we only changed it slightly. We did a lot of production and layered up vocals, a lot of different grooves and vibes, so it took an entire day in the studio to record, but I think it was worth it in the end. It sounds big, but it still sounds authentic even though it probably was more difficult to record. It's about the dissolution of a relationship, not a romantic relationship, and the importance of having people in your life that light you up, whether it's family or friends or whatever it is. A lot of the songs have taken on a new, different meaning because of this whole crazy time we're going through.
LA at Night
I think the reason the song works is that it's a very honest representation of a couple of nights in LA; all the lyrics are real. I'm just playing a few chords, Knoxy is playing and Conor has all this stuff going on with the toms, but the power comes from all the other stuff around us. The ambiance takes off, and that was a different approach for us. We always knew it would close the album, and the line at the end was a good way to finish the album: "It's gonna be ok." Now in all this weirdness, it has a bit more poignancy without getting too deep.
— —
— — — —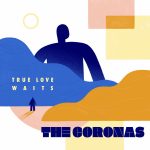 ? © 2020
:: Stream The Coronas ::
---