A radiant, intimate eruption of sweet DIY disco pop, Little Boots' 'Tomorrow's Yesterdays' is a glistening and groovy soundtrack to life's wild ride here to energize us, inspire us, and get us moving our feet to an insatiable beat.
Stream: "Silver Balloons" – Little Balloons
---
It's been a long time since many of us have gone out out, but whether you're letting loose in the club or tearing it up in your living room, Little Boots' new album promises to unleash the spirited dancer within. A glistening and groovy soundtrack to life's unpredictable, wild ride, Tomorrow's Yesterdays is a radiant, intimate eruption of sweet DIY disco pop here to energize us, inspire us, and get us moving our feet to an insatiable beat.
Silver balloons, they won't say hi
But still apart, bright in the sky
And all there's left, for you and I
Is to pick up the pieces and hold me tight, tonight
Silver balloons, silver balloons, stay high
Pick up the pieces and hold me tight, tonight
Is it karma or just another drama?
Newspapers or fish and chip favors?
Did you make it?
Or did you really fake it?
And if you're honest, did you break your promise?
Released March 18, 2022 via On Repeat Records, Tomorrow's Yesterdays is the long-awaited and highly-anticipated fourth album from English electro-pop artist, producer, songwriter, and DJ, Little Boots. An artist who at this point truly needs no formal introduction, Victoria Hesketh's celebrated solo project has been a source of alluring pop magic ever since she debuted in 2008. And yet, it's been seven long years since the release of Little Boots' third LP Working Girl; the landscape has changed considerably in that time, and Little Boots with it.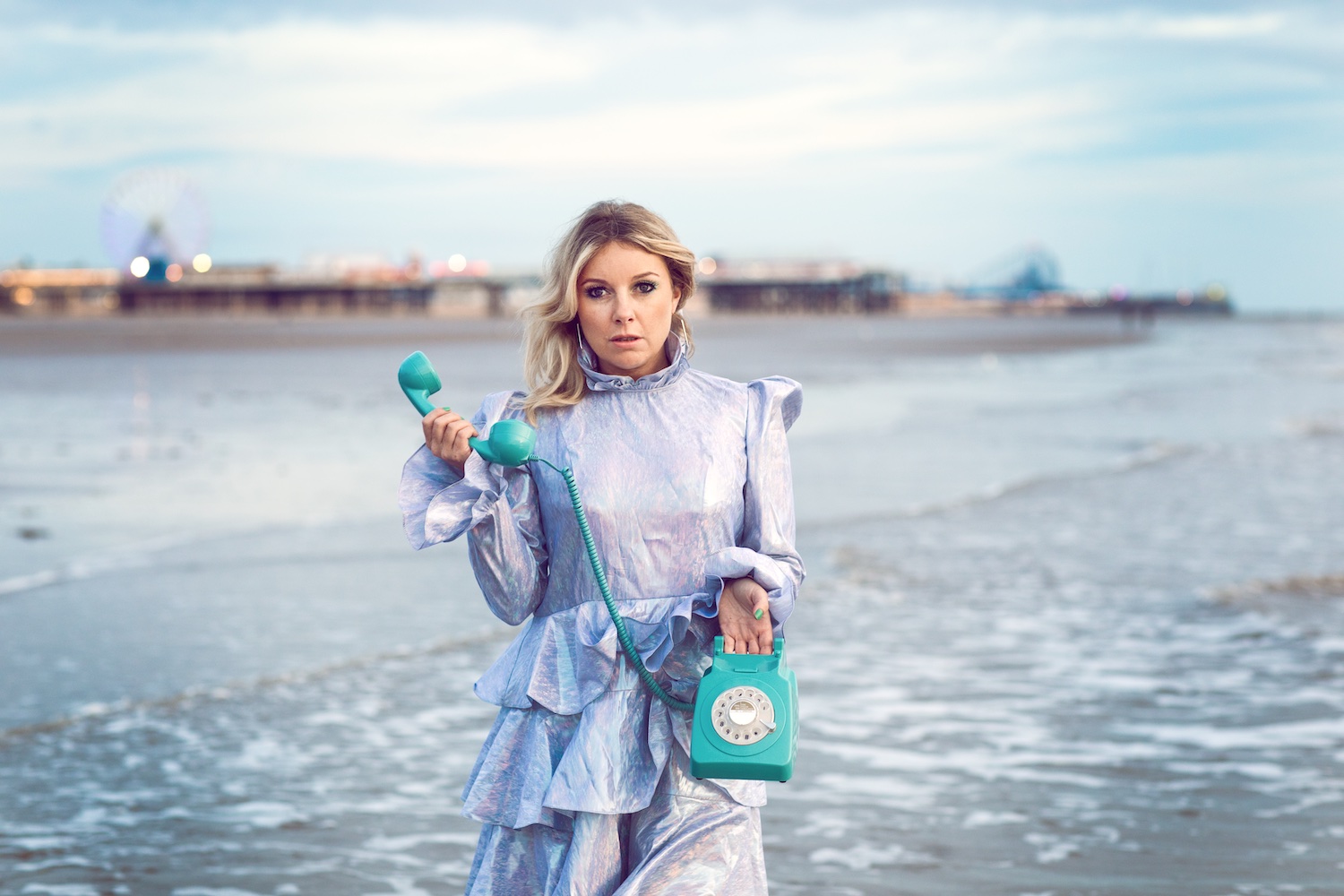 ---
The artist's new album is a radiant, refreshing return to the artist's musical roots in every respect of the word. More disco than electro, Tomorrow's Yesterdays is a buoyant and deeply emotional record of movement and release, written on the shoulders of such giants as Elton John, Carole King, The Bee Gees, and (of course), ABBA. It's also Little Boots' first self-produced LP, and with the piano front and center in the mix, it's one of the first times Hesketh has fully embraced her classical music training in her own art.
"The record is a return to my roots," Hesketh tells Atwood Magazine. "I wrote most of it in Blackpool where I wrote the first album at my parents' house. I wanted to channel classic songwriting and really focus on that, I wrote most of the songs just stripped back the piano then built them up in production. I knew I wanted to have a warmer disco focus than a lot of my records, but also to channel the DIY spirit of my debut album."
"This album is a collection of songs that feel both nostalgic and future facing. There's a lot of celebration and warm memories, songs for and about friends. It's a soundtrack about embracing the ride and accepting that you may not always reach your planned destination but that's ok. I feel more confident in myself both as an artist and on a personal level than ever before and I hope that comes through. I'm really proud of the production and being able to step up and take this on myself for the first time, It feels so good to reconnect with my original DIY disco sound but with experience and hindsight."
I think as the first record I've produced and written almost 100% myself, it's really me at my most honest, I'm not trying to be anything I'm not or please anyone else with certain sounds or genres. I made this album for myself and my fans and i think that really comes through.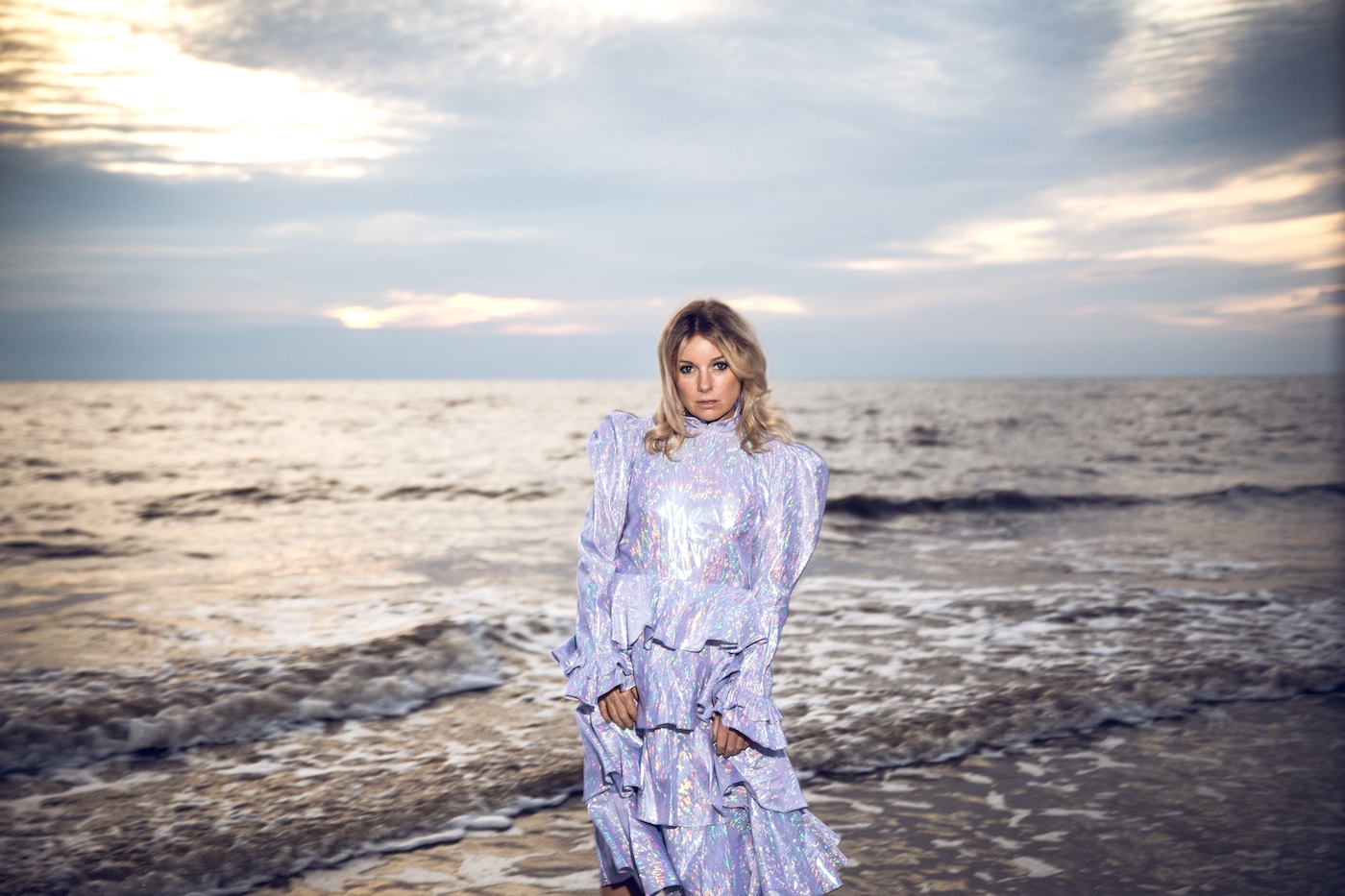 The title Tomorrow's Yesterdays is an ideal summation of the music housed within: "I think it sums up well the feelings of nostalgia through the album whilst also looking forwards," Hesketh reflects.
While history and music's past can absolutely be felt throughout Tomorrow's Yesterdays, it's a sense of hope and excitement for what's to come that drives this album to its highest heights. Highlights include the beautifully aching, utterly heartfelt confessional "Crying on the Inside" and such irresistible disco immersions as "Heavenly," the new age party anthem "Out (Out)," and the album's utterly enchanting lead single, "Silver Balloons."
"'Silver Balloons' is a favourite as it's the first I really nailed my production style on," Hesketh says. "I also love 'Landline', as it felt like a very exciting track to finish – a real anthem!" As a writer she adds, "I love the lyric 'so we re-write history, trade pain for poetry' in 'Crying On The Inside' – it's about how we look back at broken relationships with rose tinted glasses and remember the good and not always the reality."
---
Cool, confident, and ready to rock our worlds, Little Boots promises to move you in more ways than one.
Tomorrow's Yesterdays comes from a place of passion, honesty, intimate connection, and resilience. It's not about keeping calm and carrying on; it's about dancing through the changes and making every moment count; about living life to the fullest, even when things aren't ideal. You've lived through two years of a global pandemic: Treat yourself to a dance.
"I hope listeners get to know me better and discover more layers to my music, a lot of people dismiss me as singing one song they vaguely from 10 years ago," Victoria Hesketh shares. "I hope people listen to this record and discover a lot more!"
Experience the full record via our below stream, and peek inside Little Boots' Tomorrow's Yesterdays with Atwood Magazine as Hesketh goes track-by-track through the music and lyrics of her fourth album!
— —
Stream: 'Tomorrow's Yesterdays' – Little Boots
:: Inside Tomorrow's Yesterdays ::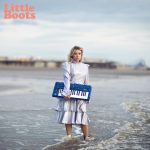 — —
 Love the Beginning
This is one of the oldest songs on the record and came about from some piano improvisations, and an essay I read about love being a verb, something in motion rather than a static noun, which really resonated with me. Lyrically its about how I sometimes struggle to see things through after a period of initial excitement at the beginning.
Silver Balloons
"Silver Balloons is in many ways a metaphor for all the cancelled plans and parties of lockdown, all of the disappointments as one by one we watched many of our hopes and desires burst like shiny balloons at the end of the night.  All we have left is each other; coming together and holding tight to hope is the way we have all seemed to get through the last couple of years. Sonically, I was listening to a lot of classic 70s songwriters during the making of this record while really putting the piano at the centre of everything, so you can hear echoes of Elton John, Carole King, The Bee Gees, even Wings.  The piano and vocals in this track also really remind me of one of my all-time favourites Saint Etienne. I'm also especially proud of 100% writing and producing this record myself, and it being totally powered by my fans via their support on Patreon." 
Landline
"Landline is a nostalgic song about being a teenager in the 90's, when you would spend hours clogging up the family phone line to talk to your school boyfriend or girlfriends. I got thinking about this in lockdown as music was still something that helped me feel close to friends even if we physically couldn't be together, emotionally you can still feel connected through a shared playlist or remembering an old track. That's one of the music's superpowers and it remains true throughout my life, whether its pressing play on a tape machine down the phone years ago, or dancing with my friends on zoom through the pandemic to a favourite anthem. Sonically the track has a sunny disco feel, I wanted to channel classic Chic via DJ Koze, but through my own DIY sound, putting the piano and big vocal stacks at the centre then weaving strings and synth parts throughout.
Back to Mine
This track came from reminiscing over East London parties in the late 2000s, how the best parties were not the fancy celebrity ones but when everyone piled back in a couple of taxis to someone's house.
Crying on the Inside
""Crying on the Inside" is about putting on a brave face when running into personal challenges, something I think we can all relate to, especially in the last year or so. I also love it when songs reference other songs or records, which this does. I actually wrote the song some time ago with Carly Rae Jepsen in mind, but she didn't take it and the track has always been one of my favourites. I shared the original demo with my Patreon channel, and everyone really encouraged me to re-record it for myself and put it on the new album. I tried to channel a bit of a Fleetwood Mac Dreams vibe on the sound, but really I think it's just a classic happy sad pop song."
Heavenly
The track title was inspired by a poster of a Kate Winslet film, but really it was just about going out dancing feeling fabulous and otherworldly with all the other celestial bodies the dancefloor and not wanting into end
Deborah
This was inspired by a hard time a friend was going through with a break-up, I wanted to tell her that love shouldn't be hard it should be easy and it was better to leave than stay with someone treating you so badly.
Out (Out)
this track was partly inspired by dreams of going out during lockdown and how wonderful it would be when we could again. But it also got me looking back at how exciting it was to go out as a teenager in my hometown of Blackpool.
Want You Back?
this track is really a question, it's about realising you are wanting someone back for all the wrong reasons and finally letting them go.
Nothing Ever Changes
this is about how heart-breaking it can be when nothing really changes, whether it's a person, a place or a situation, and however much you want it to improve sometimes you have to walk away.
Tomorrow's Yesterdays
we all have someone who got away, and this track is a song for that person, it imagines a life you will never have together but overall, I think it's a positive, nostalgic story.
— —
— — — —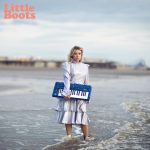 ? © 2022
:: Stream Little Boots ::
---