They call themselves Mountain Made Colorado Country, but Thunder and Rain are so much more than that. With a warm acoustic sound that ebbs and flows with spirited emotion, their brand-new single "Cut the Wire" dives into life's growing pains and how we deal with the changes around us – both inside, and out.
Kick off your Sunday shoes and
push the pedal down
break loose in lace up boots
you're leaving unannounced
Cut the wire, never tire
of never gettin' enough
cut the wire, you know I won't judge
Listen: "Cut the Wire" – Thunder and Rain
---
Atwood Magazine is proud to be premiering the music video for Thunder and Rain's latest single, "Cut the Wire," off their upcoming debut album Start Believing. The Golden, Colorado-based four piece consisting of Peter Joseph Weber, Erinn Mae Peet Lukes, Ian Haegele, and Chris Herbst, Thunder and Rain bring an incredible intimacy to the modern blugrass/country music scene. A collection of strings builds into a warm, vibrant bed from which the band tell a classic tale: It's one that's been told many times before, yet no many how many times we hear it, it remains as fresh as it is real.
Raised up on no excuses
in mama's double wide
just fixin' broken fuses
no way out alive
Cut the wire, spark a fire
I won't hold a grudge
if ya cut the wire, but keep in touch
21 and done, I remember the days
when I was the one stuck in the same old place
and I know you want to
know you need to
know you keep on trying
so cut the wire
"Cut The Wire is not just a song about getting out of the small town," remarks vocalist Erinn Peet-Lukes, whose voice drives this song to its greatness. "It plays on the idea of disconnecting, being unreachable, and letting go in every way possible. The song is sung from the perspective of an older, wiser friend who has been there before, and wants the ambitious young protagonist of the song to get the chances that the narrator never had."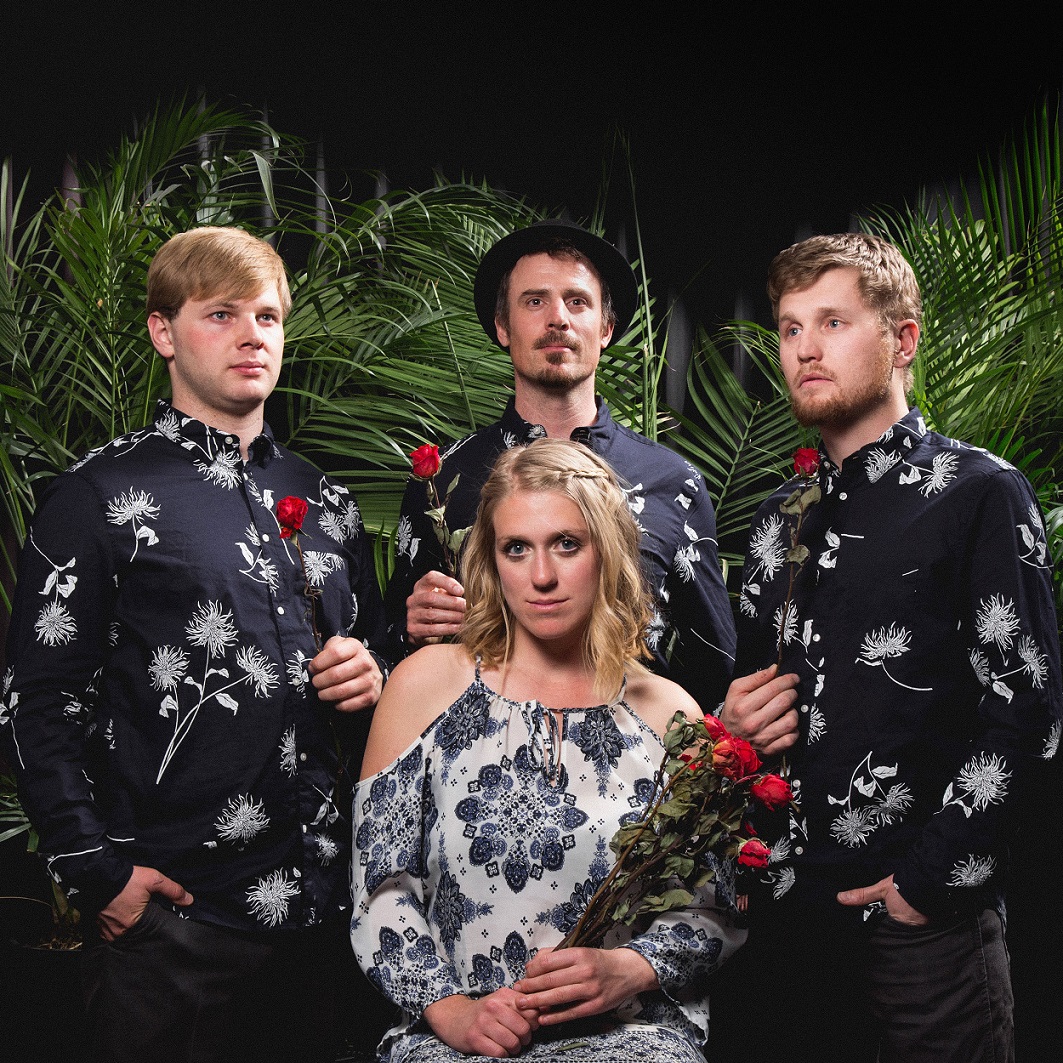 Shot in Ireland in 2017, the "Cut the Wire" music video finds the band in various urban and rural settings, basking freely in both worlds – though obviously in very different ways. The raw feeling of the song translates almost too well through this visual of four intertwined lives. We feel both characters come to life as Peet-Lukes sings the chorus, 21 and done, I remember the days when I was the one stuck in the same old place. Her voice is tinged with nostalgia and fondness; she embodies both the knowing one, and the one mid-flight.
No matter who you are and where you're from, you've gone through major life transitions. You've run, you've hidden, you've lost touch, and you've gained it back again. We all must at some point "Cut the Wire," but with every end, there is a subsequent beginning: Cut the wire, you'll inspire a greater change.
— — — —
cover © 2017
:: Listen to Thunder and Rain ::
---
---
2017 Tour Dates
8/3 // Denver, CO // Cervantes Otherside
8/4 // Grand Lake, CO // Araphoe Valley Festival
8/5 // Loveland, CO // Arise Music Festival
8/26 // Boulder, CO // Grapes and Grass Festival
8/27 // Lyons, CO // Oskar Blues