Nashville's John Dennis is no stranger to tragedy, but he won't be its hostage, either. Out today, his new song "Second Wind" is about perseverance, acceptance, and overcoming whatever obstacles may present themselves in our path. It's an intimate anthem of courage and strength; of sadness and sorrow; of love, life, loss, and tomorrow.
Underneath a clear blue sky
Here beneath this clear blue sky
My head is full of thunderclouds
My heart is raining pain and doubt
My eyes are seeing shadows everywhere
I don't know the reason why
Wish I knew the reason why
I'm 24 and out of breath
Feeling like there's nothing left
Cheatin' death but deep down
Wishing we was playing fair
Listen: "Second Wind" – John Dennis
---
Atwood Magazine is proud to be premiering "Second Wind," the title track off John Dennis' new album (out 7/28/2017 via Rainfeather Records). The Nashville-based singer/songwriter lays his heart on the line in a bustling, guitar-driven track that dives deep into unresolvable emotions, unanswerable questions, and our primal staying power that drives us, even when we're driving ourselves off the edge.
Dennis was only a freshman in college when he lost his girlfriend in a tragic car accident. After struggling with her loss and (consequently) alcoholism, Dennis turned to music. This is what came out — his second chance, and his second wind. Listen up; for better or worse, this is his story: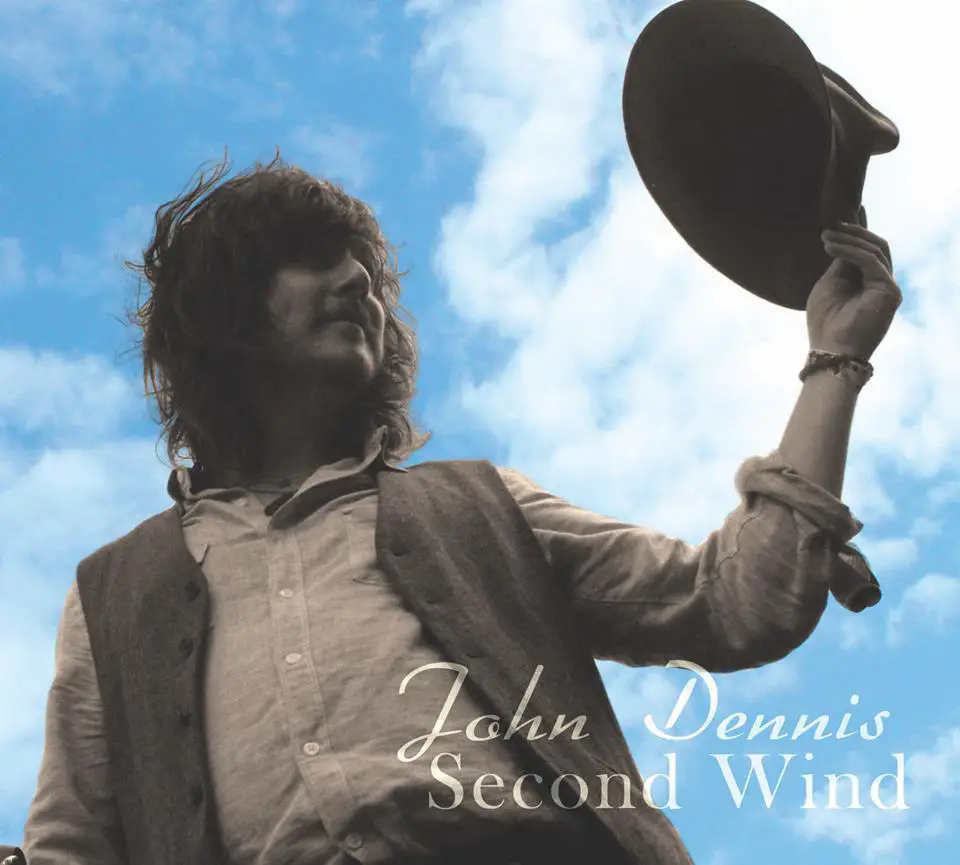 And once they said the answer
was blowing in the breeze
But no matter what it seems
I keep on questioning
Lord, if it holds some peace
Let me breathe it in again
It's times like these I need a Second Wind
"The song 'Second Wind, felt like a necessity — it's the title track," explains Dennis. "It's the song that I feel like really lays out what you're getting into with this record. Keep in mind that this album came out of the very beginnings of the uptick from the darkest period in my life thus far. I had lost my long-term girlfriend to a fatal car accident prior to my first record and, rather than healing from it, I ended up essentially trying to drink myself to death — all the while suffering from major artistic burnout — which I hear is common for someone who chooses to major in it in college."
"However, in 2015, I was newly sober and trying to actually heal from my scars. I was looking around at all this wreckage life and I had created, but at the same time being reminded that I was still here–alive and miraculously still breathing. I was left with a new, unprecedented choice of what to rebuild and what to abandon. As a hero of mine, I naturally thought of Bob Dylan's refrain from "Blowing in the Wind" and decided to, in a way, write my own response to that. In my personal journey towards healing, one of the things I had (and continue to have) to accept was that to those big questions, maybe there is no one "right" or definite answer — at least one that I could comprehend or allow myself to fully accept — and so I need to make peace with that."
Sometimes they feel like dead end dreams
Like all I've got are dead end dreams
Don't need to be some main event
Or another shameless president
I'd just like to know myself
'fore someone tells me what to be
And maybe this is breaking down
Yea, maybe this is breaking down
But I don't want your medicine
I don't want to just forget again
I wanna be more than just a victim
of some spiritual disease
There's a bitterness to Dennis tone; he cannot help but fill each gasp of air with the grief he has undergone. Yet his music is his respite, and as "Second Wind" soldiers on, we feel the artist's tension relax, flowing out of his fingertips and voice and surging into the song.
Dennis continues: "That's what the rest of the chorus goes on to say, and that's what this particular song (and this album as a whole in many ways) is trying to say for me: You don't have to have everything figured out to make peace with life and its many joys and tragedies. In fact, coming to terms with the infinite mystery of it all and still choosing to continue walking into it is, in my experience, largely the point. As long as there's breath still in our lungs, so too is there the grace to stop, ask for help if we need it, and ultimately continue to make that choice to keep on going towards the possibility that things will get better. And for those still stuck beneath it all, I hope that this song and album might also serve as my way of saying that they do get better."
And baby, it's a long way down
They tell me it's a long way down
And maybe it's too much to bare
Or maybe I'm too numb to care
But if I fall, at least I might feel
that wind in my hair
John Dennis' song speaks for itself: Raw, real, and ringing with a humbling intensity, "Second Wind" reminds us that even in our darkest hours, life goes on. That doesn't mean moving on; but it does mean we have a responsibility to ourselves, and to embrace life for what it is. Stream "Second Wind" via Atwood Magazine, and listen to Second Wind, out now on all major platforms!
— — — —
photo © John Dennis 2017
:: Listen to John Dennis ::
---