Chicago pianist and producer C3zR channels heartache and longing into a soulful seduction on "NOT OVER U" (featuring Travis Percy), a smoldering, jazz-soaked eruption of longing and the ghosts of love's past.
Stream: "Not Over U" – C3zr
---
Lovelorn songs come in endless forms: Some are pure melancholy, wearing their broken hearts on their sleeves, whilst others find their sweet spot in a more upbeat environment, almost tricking their audience into a state of euphoria as the singers channel pain into fervent passion. C3zr's latest single, meanwhile, channels that familiar, timeless yearning into something far more soulful and smoldering: A jazzy, smoky seduction, "NOT OVER U" (featuring vocalist Travis Percy) aches with longing and the sting of love's loss as C3zr invites listeners to dwell in a moment of loneliness and isolation.
I wanna leave
But I'm not over you
Can you perceive that life
gets better with two?
When alone
Ever think on what we could've been?
Till your lust, grew greater than the
Big Ben
Atwood Magazine is proud to be premiering "NOT OVER U," the second single taken off C3zR's forthcoming debut studio album Round Voyage, out in early 2024 via Los Angeles-based hip-hop and soul music label 600 Block Records. The moniker for Chicago-based pianist, producer, and teacher Cesar Pino, C3zR has been enchanting audiences for years with his intoxicating blend of soul, jazz, funk, and hip-hop – all of which coalesce in three minutes of beautiful, breathtaking sonic gold.
Following September's lead single "B.B.B" (which featured fellow Chicago multi-hyphenate Ifeanyi Elswith on vocals), "NOT OVER U" finds Pino collaborating with New York City's Travis Percy to create a haunting heart-wrenching spectacle:
I wanna leave
But I'm not over you
Can you perceive that life
gets better with two?
"I wanted to write a song as if the listener is standing on a rooftop deck. Breezy, but introspective," Pino tells Atwood Magazine. "When I reached out to my friend Travis Percy and played the chords on piano for him, he already envisioned a story to sing over it."
For vocalist Travis Percy, "NOT OVER U" provided an opportunity for him to dwell in a space of nostalgia and heartache. 'This track carries a lot of meaning," he says. "Lyrically, it tells an impacting narrative about being done with someone but not over them. Late nights, reminiscing to yourself about how things could've gone differently. It's about the ghosts that haunt their new relationship 'cause they never repented for how they hurt you. All in all, it's about how messy and unresolved love is, both from our past and what we bring into our future relationships."
You moved on
Found new love but feel haunted huh?
All your life, slipped by like a riptide
With reckless abandon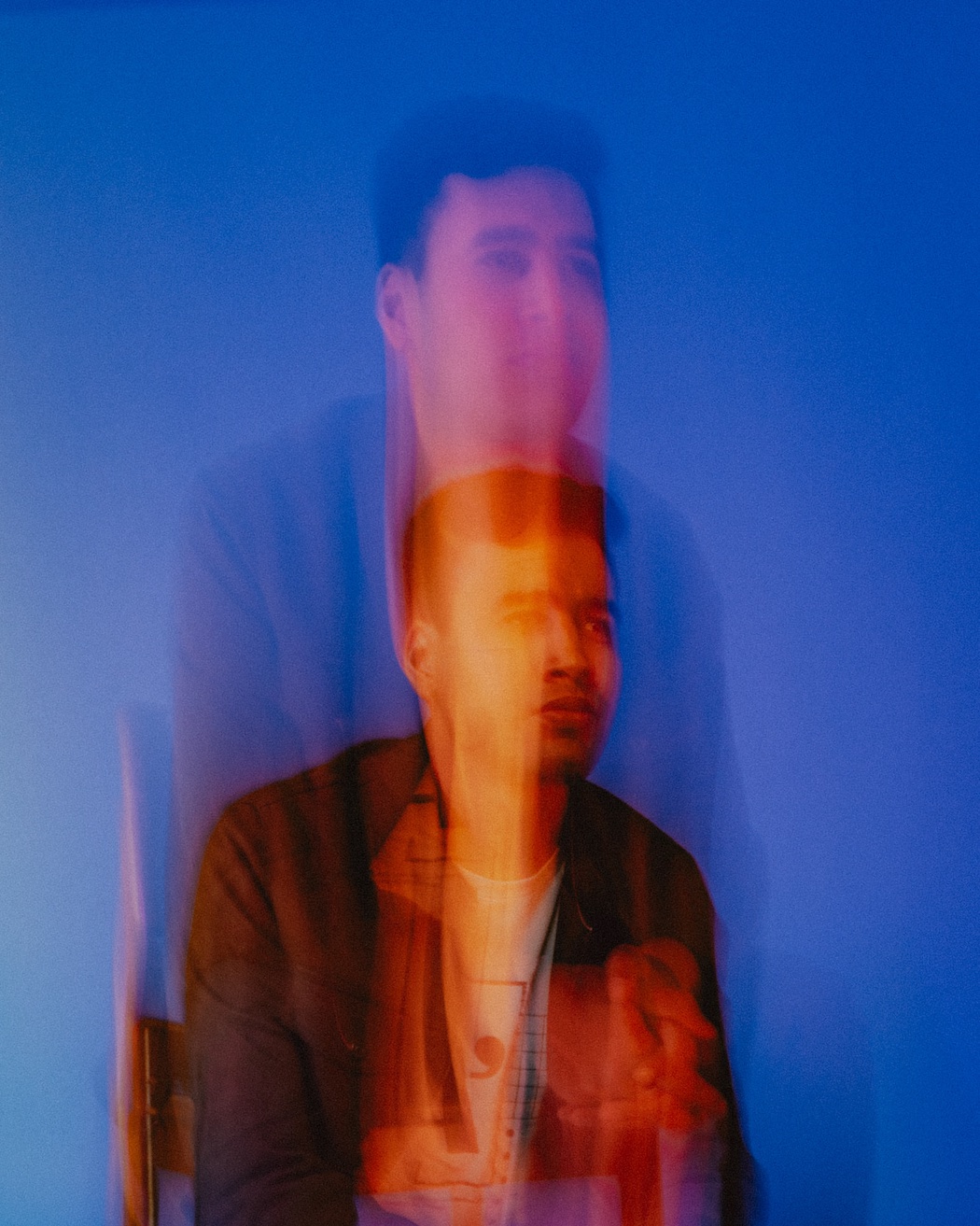 I wanna leave
But I'm not over you
Can you perceive that life
gets better with two?
Whether you're in love or currently out of love, "NOT OVER U" sends chills down the spine as together, C3zR and Travis Percy reckon with the shadows of what came before. Stream the new single exclusively on Atwood Magazine, and stay tuned for more to come from C3zR as he prepares to release debut album Round Voyage in the coming year!
— —
Stream: "Not Over U" – C3zr
— — — —
 © Vanessa Valadez
:: Stream C3zr ::
---