With precision and impressive production, Kat Saul's "Jericho" is your next summer pop celebration!
— —
Nashville-based pop princess Kat Saul has a voice that twists the small-city feeling with the glamour and seemingly out-of-reach successes of LA's elite. You can place her voice in an underground indie scene, or belting on the state of an arena show. Though she's yet to get there, it would be no surprise if her talents propelled her into the unthinkable.
Listen: "Jericho" – Kat Saul
---
Atwood Magazine is proud to premiere "Jericho," Saul's latest single. The track is a powerhouse hit about a relationship in which one party is unsupportive and degrading.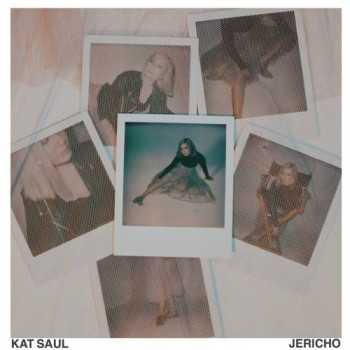 "I wanted to write an upbeat song about not letting people get to you," Saul tells Atwood Magazine. "We wanted to make it more or less a party song to represent taking a negative moment and turning into positive motivation you can dance off."
Pop fan or not, the song is undeniably catchy. It has an air of an early 2000s hit, something nostalgic but fresh. Inspired by artists like Lorde and Sia, Saul keeps her writing relevant, yet brings an unmatchable energy. She's not far out of the league of her inspirations. It's clear in the pronunciation her strong voice brings to "Jericho."
The pre-chorus in particularly impressive with fast lyrics, each given a long thought of attention and crystal-clear pronunciation. There is no questioning what Saul is singing, though there is still a mysterious rasp to the end of her lines. It's a beautiful combination: something accessible yet aesthetically ripe. There's no question that Saul can sing, but she can also hold an audience with an attention normally lacking in an era of pop masked by production
That being said, the production on "Jericho" is equally impressive. Still, it doesn't overshadow the main point that is Saul's vocals. The track sounds radio-ready. It's far from being a bedroom-produced track, though the song itself could be successful in a stripped version.
From writing to production, the full track is charismatic, stunning, and undeniably addictive. With a pop beat that will be stuck in your head all day and a voice so clear and precise, it's hard not to press play over and over again. Saul will have no issues finding herself on summer playlists, from those of new fans to the coveted positions on Spotify's discovery lists. It's just a matter of time before her exposure is great and her songs aren't rare to hear.
— — — —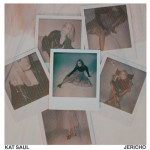 ? © 2018
:: Stream Kat Saul ::