San Francisco rockers The Dead Sailor Girls have certainly grabbed the Bay Area's attention with both their name and style. Inlanders or those not from near the sea might not know what to make of the Dead Sailor Girls, who bill themselves as "siren rock" and "The Velvet Underwater." Which, unless you've envisioned Lou Reed as a merman before, might not compute. But before you write them off as odd or campy, think for a minute about California rock.
Ingrained in The Dead Sailor Girls' sound are the same forces that drove surf rock of the 1950s and gave us The Beach Boys, and manifests itself today in surf punk–that of, at least at first, the compelling nature of the deep blue sea. The Dead Sailor Girls are simply harnessing that same sort of inspiration that generations of rockers (and long before them, generations of seafarers) have and making it their own–arguably, more originally than many other groups around today. Atwood Magazine is excited to be premiering "Dance Of The Broken Heart," the latest single off The Dead Sailor Girls' forthcoming record, Rolling Sea, out April 28 via Blue Rose Music.
Listen: "Dance Of The Broken Heart" – The Dead Sailor Girls
---
At first listen, "Dance Of The Broken Heart" is reminiscent of the good ol' all-American sound of John Mellencamp and Bruce Springsteen. But by the time vocalist Eve Hay starts singing, it's clear it's going to be something unique. And what would you expect from a group that bills itself as "siren rock"?
Despite its catchy sound, the band wants to clear the waters (I know, terrible pun) around the song's meaning. They state that "'Dance Of The Broken Heart'…is a tune with a happy dance feel to it, but the lyrics tell a darker tale. The dance comes naturally,  from heartache and tears…when you feel you just can't go on." But, as evidenced in the lyrics, there's a point where one "just can't take it anymore" and then, "you dance! And suddenly there is a ray of hope and the chance that you might meet someone who understands and has been through the same thing and if so, then the two of you can make it out of that dark place together and find new love."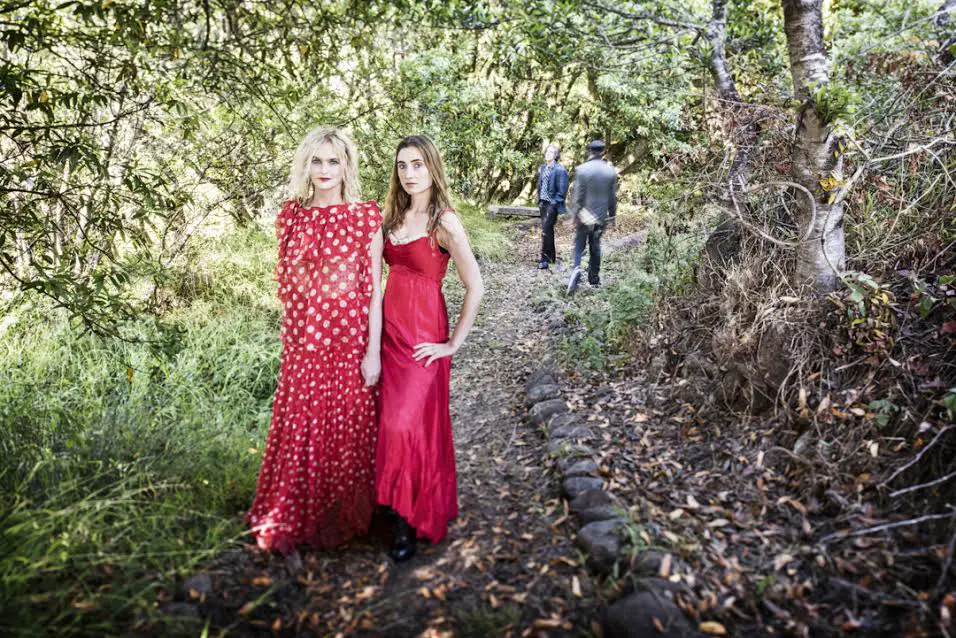 Touching on heartbreak, Hay spins a tale that everyone knows though her vocals, set to a classic rock beat that brings listeners back to the golden days of rock with a pop slant. The instrumentals, and the old dance of heartbreak, are something almost everyone can recognize. While heartbreak sounds different to everyone (for some, it's Adele; for others, System of a Down), getting lost in our own heartbreak (and playing that one song on repeat) is such a comfortable thing to do.
Such an easy rhythm
It doesn't take no special art
Kind of fall into it
The Dance of the Broken Heart
Wallowing in our sorrows is easy, but The Dead Sailor Girls completely turn that idea around by the end of the song. Exorcising our sorrows in music, in dance will keep us "all right."
I know a place where we can go
Called The Land of I Can't Take it Anymore
It's cold and it's dark as night
But if we do the dance I know we'll be all right
It's a clever commentary on both the power of heartbreak, the power of overcoming heartbreak, and perhaps most importantly the power of music and dance to help us with both. The Dead Sailor Girls have both defined themselves and what they believe music can do in "Dance of the Broken Heart."
– – – –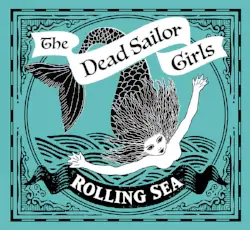 cover © Jay Blakesburg