The phrase "still life on fire" is bound to create a mental image of some kind, depending on your background and where you decide to put the intonation. Whether it's a trailer for Baroque paintings of carefully-arranged citrus and household goods going up in flames (just me? Okay–but you have to admit, that's a cool picture…) or someone ablaze with the joy of simply living life, the words themselves ultimately lead us to think of a major shift in the status quo, no matter the interpretation you take. Which makes the phrase more than apt a title for Mise en Scene's new album.
The Canadian group seemingly burst out of nowhere back in 2012 with their breakout album, Desire's Despair. Mise en Scene has been relatively quiet since—that is, if you consider a breakneck tour schedule and working with some of Canada's top producers"quiet." But even with all the excitement surrounding Desire's Despair, five years is a long time to go without releasing new material.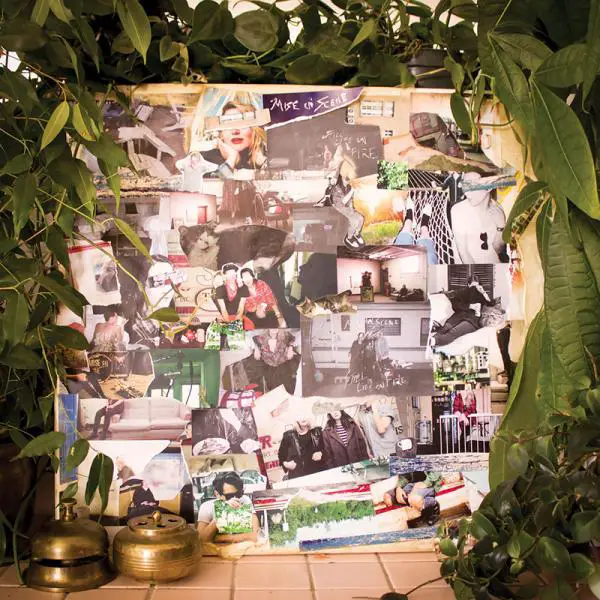 However, Mise en Scene's decision to spend those years carefully crafting their next album has paid off. The result, Still Life On Fire (out 6/30/17 via Light Organ Records), is "deeply personal," a journey of an album several years in the making. From the minute the more-ambient "Intro" launches into the single banger "Closer," it's evident that this album is going to be a ride through emotions and experiences. Through it all, though—growing from "Waster"'s "he-said-she-said" back-and-forth to "look[ing] for light" in "Same Hearts"—there's a sense throughout the album that we're building up to something more positive, more filled with light. A sense that Mise en Scene has kept who they are intact over these past few years, and come to a more enlightened conclusion because of all that's happened to them.
Atwood Magazine had the chance to catch up with Stefanie Blondal Johnson of Mise en Scene prior to the release of Still Life On Fire to discuss the album, the success of Desire's Despair, and why art shouldn't fall strictly into categories.
Still Life On Fire – Mise En Scene
MEET MISE EN SCENE
Atwood Magazine: 'Mise en Scene' generally refers to the act of starting a story or narrative...What about this (term) originally intrigued you?
Stefanie Blondal Johnson: The direct translation of the term is to "put in the scene," aka setting up the scene. We loved the idea of using a film/photography term since Jodi and I met in art school. It was fitting.
Going off of that, you started Mise en Scene after (you and Jodi) bonded at school. What was special about the environment there that inspired you to come together to form a band?
Stefanie: Jodi and I have always had an easy time connecting creatively together. We shared canvases and painted large scale paintings together and then naturally moved from paint brushes to our instruments. It's very easy for us to be creative together. We speak the same language. Forming a band was an incredibly natural move for us. I think the environment [at] art school gave us a platform to work in various mediums together, which led us to the music.
Your first album, Desire's Despair, can only be described as a breakout album. What was it like for you, having that first album get so much attention, both in Canada and beyond?
Stefanie: It was incredible. We worked all over Canada with amazing producers [including Howard Redekopp (Tegan & Sara), Howard Bilerman (Arcade Fire), and Tony Berg (Beck)] on that album. We were so humbled by the response and will always look back fondly on the memories we have both in the making of that album and the amazing adventures we went on because of it. I still can't believe that my first time in Australia, France and Germany was because of that album. I still pinch myself.
What inspired this collection of songs in Still Life On Fire? I've read that your aggressive touring and promotion schedule ended up leading you to focus on how you can maintain positivity, can you talk a bit more about that?
Stefanie: Still Life On Fire is about accepting the ups and downs…the dark and the light of our lives, but to maintain consciousness within both sides. Are you awake? Are you alive? Are you living? Good times and bad times, it's still life on fire, for me. It's so easy to be negative but it's more important to be positive. This record tackles the emotional arc of negative to positive in theme and in track order.
The album really builds as you progress, with your 'Intro' starting off relatively gently and then jumping right in on 'Closer.' Your website touches on the fact that Still Life On Fire is reflective of your own journey as a band. Can you tell us a bit about that and how you selected which of your songs would make the album?
Stefanie: As I mentioned earlier, the track listing is conceptual. The album starts with curiosity in the "Intro" and then gets rough, aggressive, angry, sad, until it hits the midpoint of the album where the title track of the album sits. "Still Life On Fire" is the tipping point, the transition from darkness to light. This is where the album "grows up," this is when then the album confronts itself and begins to hold itself accountable for its own understanding of being. The album then moves towards a soft, hopeful, loving end and concludes with our reflective, yet positive "Outro."
Speaking of 'Still Life On Fire,' the song conjures up such strong images, even in its title. Can you tell us a bit more about the story behind the song?
Stefanie: "Still Life On Fire" is the thesis of the album, a very important song for me as well. The song is intentionally metaphorical, about making a decision, a choice about life and reasoning with an intuitive understanding of the self. Of course lyrically it can lend itself to a "break up" between lovers but it is most importantly a conversation with the self.  Is your life on fire? Are you awake? Are you living? In the song, "you know when you know" and whether you are sinking, sleeping or surviving, you must be living. When I reflect on my life and what I'm doing (even though it is so hard) it's still life on fire, for me.
Circling back to 'Closer,' the music video for the song tells such a comprehensive story. Can you tell us a bit more about the video and how that came about?
Stefanie: We are so proud of our video for "Closer" because we wanted to show another side of the world, like behind the scenes of the porn industry. It's an industry, a business there are edits, cuts and actors. And just like everyone in the world, there is a longing to be closer to one another. There is a longing to connect. Whether it's the kid driving a bang bus, a band on tour in a foreign country or a wallflower at the school dance, we all want to be closer. It's human nature to want to connect with others. That's why when we read the treatment from Lloyd and his team at The Herd, we knew this was the direction we wanted to go. We were more interested in starting a discussion than being the stars of our own music video in this case.
Watch: "Closer" – Mise en Scene
---
'Young Leo' is described as going after your dreams with 'lots of passion and no patience.' Do you see that sort of drive as more representative of a generational attitude, a drive that's always been necessary to 'make it' (in any industry, music included), or something totally different?
Stefanie: I wouldn't consider it a general attitude. I think it's been my attitude though. That's why it's called "Young Leo." Again I'm talking to myself in this song….my birthday is in early August [astrologically, a Leo]. I'm young, hungry, inspired and ready to go. But like everything in life, things take time. It's not just about what I want, it's about what is going on around you. I've developed more patience (especially since I got a retriever & Pyrenees puppy) but I've never stopped hustling. If you aren't the hardest working person you know then that's why you aren't at the top of whatever mountain you are trying to climb.
The songs on Still Life On Fire range from ambient to folk-inspired to grunge-pop—quite the range. As far as genre goes, do you see yourselves and your music as fitting into any one genre more than others, or more of an amalgam or fitting in somewhere between genres? Do you think genre labels are still important in today's music?
Stefanie: I don't care much for the subjective understanding of genre, because it's subjective. Our inspiration as a band comes from so many different places that I don't like to subscribe to any one thing. I also feel it hinders your creativity to try and fit in a box. Art is free and a series of work, a record should be more about a snapshot of the artist at that time, not about making sure they fall into a category. We fall into different categories depending on the listener, and I like that. It keeps me free to make the music that is authentic and honest to where my inspiration naturally comes from.
Art is free and a series of work, a record should be more about a snapshot of the artist at that time, not about making sure they fall into a category. We fall into different categories depending on the listener, and I like that. It keeps me free to make the music that is authentic and honest to where my inspiration naturally comes from.
As touched on already, you've had a massive touring schedule in the past. What have been some of your favorite places to play?
Stefanie: Paris, Berlin, London, anywhere with a big art scene. On days off Jodi and I like to spend our days in museums taking in the history of the masters or energy of contemporary artists.

And where are you looking forward to playing next? What's next for you, in general?
Stefanie: Tour, tour, tour, and showing the world this new album. I'm so excited to do it. I hope it affects people personally, especially since this was such a personal record for us. I hope it inspires people and I hope it brings us to new places in the world. I can't wait to get back to Germany. I love the art scene there.
— —
:: stream/purchase Still Life On Fire here ::
– – – –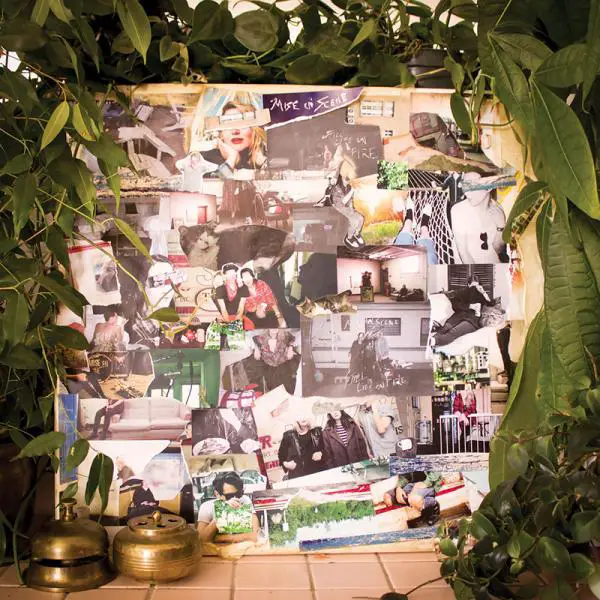 cover © Jesse DeFlorio
Still Life On Fire – Mise en Scene