Brooklyn artist Middle Part finally shares a music video for his incredibly moving single "& Cry!," and  Atwood Magazine spoke to the artist on how it came to be.
•• •• •• ••
Perhaps, the most heartbreaking and underestimated part of the consequences of mental illness is the relational aspect. Mental disorders can ruin any kind of bond created over years and years, they can push you to the point of isolation to the point of feeling apathetic and guilty at the same time, in a mix of emotions that both drains and overwhelms you. Andrew Selkōw, aka Middle Part, expresses this perfectly in "& Cry!," lead single from his debut EP I Wish I Was Alive.
I really wanna love you
But don't think I can
I hate when I'm like this
I really wanna hold you
I'm just not all there
But I know that you wanted it
Fighting for your sanity is exhausting, it can't be said enough. You become more and more vulnerable until you don't want to do anything until you don't even have the strength even if you wanted to.
It is often said that it is enough to have someone by your side to support you, yet – no matter how much a person's love may help – it is often not enough.
"& Cry!" is all of this, it is apathy and sadness, anger at the inability to do anything but also the awareness of not really being at fault. It's falling slowly apart but also a sweet indie-pop ballad that, in its own way, expresses all the love it can for those around the protagonist of the piece – as well as anyone in his situation.
Even more poignant and explicit is the video for the track, masterfully directed by Kevin Neal and styled by Andrew Curwen and Selkōw. We can see a completely numb boy on a stage, with eyes that look full of surrender and despair. In those eyes smeared with black eyeliner, there is an immense pain, a vulnerability, and a sensitive soul that few could really capture. A soul overwhelmed by everything that surrounds him, unable to fulfill what others expect of him, especially in his relationship.
I wanted the video to represent the duality of my being, where on one side you can be so filled with emotions and feelings and the other side can be so apathetic about it all.
We had the pleasure of talking to Selkōw about mental health, peculiar demons, and drinking twisted tea.
Watch: "& Cry!" – Middle Part
A CONVERSATION WITH MIDDLE PART
Atwood Magazine: DO YOU USUALLY WRITE SONGS WITH YOUR FRIENDS? HOW DO YOUR PIECES COME TOGETHER?
Middle Part: I have a creative partner who also happens to be my best BUD with whom I make all my pieces with as well as a mix guy (Brooks Paschal) whom I've known for 10 years (another favorite pal). I usually come in with an idea and we loop some 8-second loop for eternity until something sparks and it'll generally come together shortly after. But this formula varies from time to time. If we have anyone else coming in to be on the track they are always somebody we trust and admire which makes our process feel more whole.
''& CRY!'': PERHAPS THE MOST TOUCHING PIECE - AND, FROM MY POINT OF VIEW, THE MOST RELATABLE. WOULD YOU LIKE TO TALK ABOUT IT?
Middle Part: If it's relatable to you, I'd like yours or anyone else's interpretation of the song to not be tainted by my interpretation. I think duality is such a major part of the human condition so my perception of even my own music changes from time to time.
DO YOU THINK MUSIC CAN HELP YOU GET RID OF YOUR DEMONS? OR DO YOU CONSIDER IT JUST A WAY TO DISTRACT YOURSELF?
Middle Part: I think there's a possibility that I am the demon spewing hellfire into a microphone to infect the youth with my parasitic earworms and I hope to never get rid of my sweet little musical demon.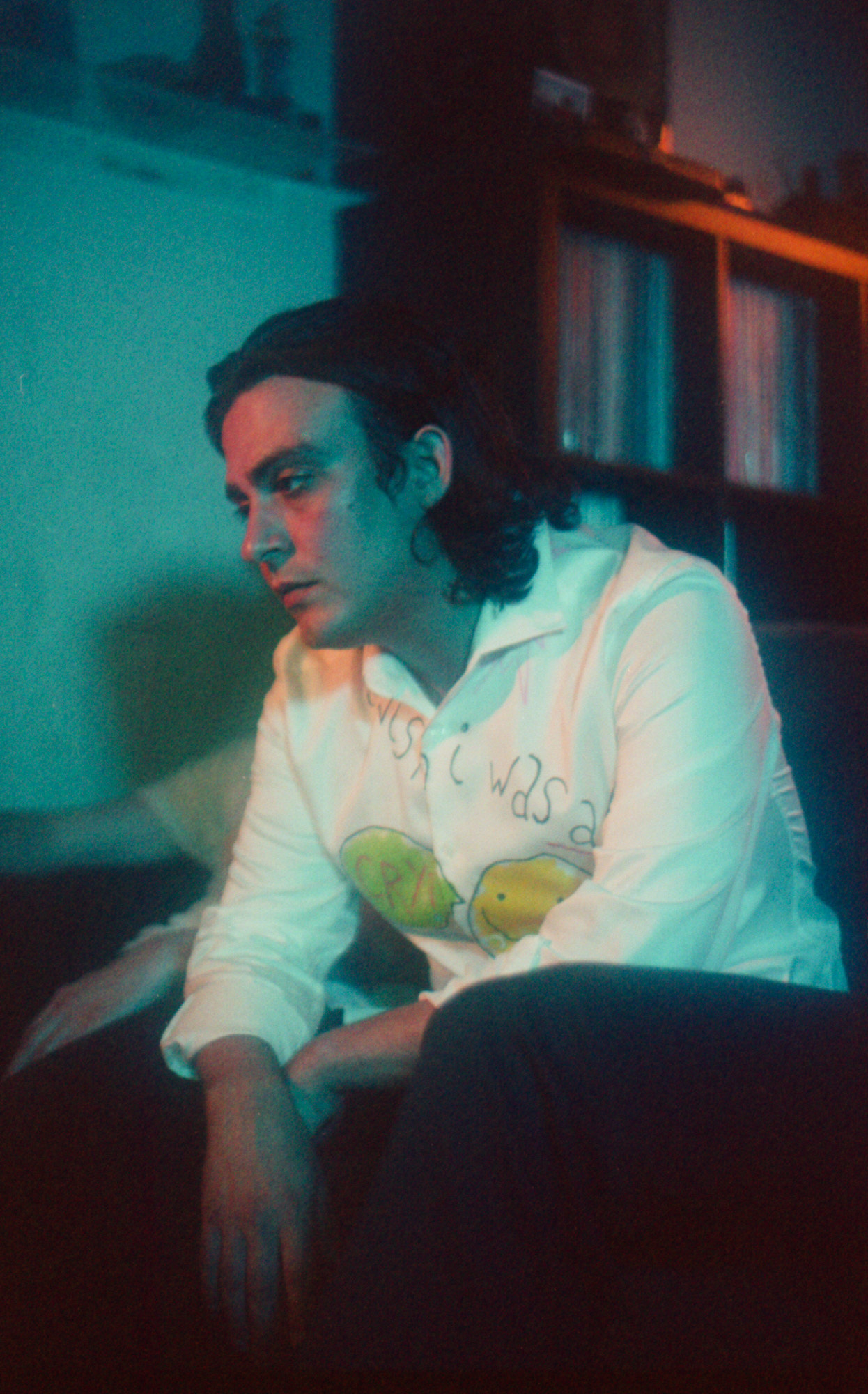 IS THERE ANYTHING YOU'D LIKE TO SAY TO THOSE WHO CAN FIND THEMSELVES IN THE THEMES YOU DEAL WITH? WHAT IF YOU COULD DEDICATE ONE SONG TO THEM? (NOT NECESSARILY YOURS)
Middle Part: I'd dedicate a movie and say watch "The Devil and Daniel Johnston"
''IF I SAY THOSE MAGIC WORDS / WOULD YOU JUMP RIGHT IN WITH ME?'' (''JENNIFER CONNELLY''). WHAT ''MAGIC WORDS'' WOULD YOU USE TO GET SOMEONE TO LISTEN TO YOUR MUSIC?
Middle Part: I deflect from this question and say just don't. You should never have to convince someone to listen to your art, your art should speak and people should be pulled in by it.
YOU HAVE EXPERIENCED MANY DIFFICULT MOMENTS IN YOUR LIFE. LOOKING BACK, WHAT ARE YOU MOST PROUD OF?
Middle Part: I'm proud I never went to college and am still chasing this ridiculous pipe dream of being a bonafide shred lord. I'm proud to have pushed against the societal standard of working for the freaking man to have a fulfilling life. This shit is short and I wanna shred until I die.
Watch: "Jennifer Connelly" – Middle Part
YOU MOVED TO ALASKA TO LEARN HOW TO LIVE WITH YOURSELF, AND NOW YOU LIVE IN BROOKLYN. HOW DID THESE PLACES INFLUENCE YOUR MUSIC?
Middle Part: If I wasn't so irrational I wouldn't be here in New York and being here gave EVERYTHING to my music, I'm surrounded by legends all of the time and I owe a lot to my environment. Alaska was the same, it gave me space to grow and flourish as an artist that had no idea of how to be an "artist" at the time. Trust your gut, it's almost always right.
IN THE ''& CRY!'' VIDEO, UP TO A CERTAIN POINT, THERE ARE VERY STRONG COLOURS (MOSTLY RED), AND AT THE END IT ALL BECOMES SUDDENLY BLUEISH, JUST FOR A FEW SECONDS. IS THERE A REASON FOR THAT?
Middle Part: I like the color red. It makes me feel like I'm being swallowed; a common theme but also not sacred.
WHAT IS THE ONE MESSAGE YOU WANT TO SEND WITH THE ''& CRY!'' VIDEO?
Middle Part: Drop out of school, drink twisted tea, smoke pot, and follow your dreams regardless of what anyone says.
— —
 © Carina Allen
:: Stream Middle Part ::