Having just recently returned from her three-year hiatus, Lauren Aquilina shows her most vulnerable side with new single "Tobacco In My Sheets."
"Tobacco in My Sheets" – Lauren Aquilina
---
After taking a hiatus from her musical career in order to focus on her mental health, Lauren Aquilina made an unexpected return in 2018 with "Psycho," a humorous take on out-of-order behaviours when trying to let go of a romantic attachment. The infectious pop track marked the rebirth of the artist, who followed it up with January 2019's "If Looks Could Kill" and today, "Tobacco In My Sheets."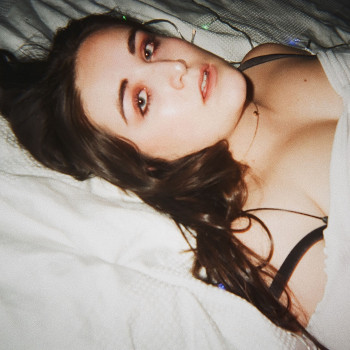 In "Tobacco In My Sheets," Aquilina takes a step away from the ornate production that is present in her two previous singles to focus attention on her virtuous songwriting, characterized by sincere lyrics woven into well-crafted melodies that speak for themselves, without a need for any additional embellishments.
Avoiding unnecessary instrumental introductions, Aquilina's soothing vocals, accompanied by just a booming piano and a vinyl background noise, welcome us to a song crowded with earnestness that provides us with an insight into a challenging time during the artist's life.
"The track took about 6 months to write in total," explains Aquilina. "It's one of the most honest songs I've ever written because I penned it as a letter to my Mum about how I was using alcohol and drugs after my first heartbreak. Eventually I went into the studio with my close friend and collaborator Jonny Hockings to finish the song, and playing it to Mum was one of the most nerve-wracking moments of my life. Luckily she loved it… Even though she cried, a lot!"
There's tobacco in my sheets
I know you won't be proud
Always taught me not to be
The kind of woman that
I seem to be becoming now
The astute use of imagery works in tandem with Aquilina's unadorned singing, captivating the listener in the artist's own world. The palpable disappointment during the verse, fueled by the frankness of the lyrics, does not fail to create an intimate atmosphere where the focus is on the singer's vulnerability.
So mama, I hope you understand
'Cause when daddy broke
your heart, I held your hand
I'm not a smoker or a drinker
Just a crazy overthinker
And I need a little medicine
I hope your broken heart, it understands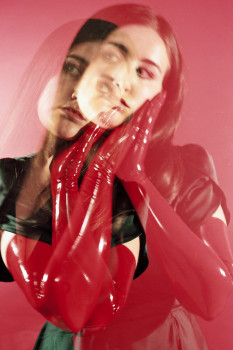 When the chorus comes in, a new element is introduced into the narrative, making it clear that the message is addressed to Aquilina's mum, developing her character and backstory. As we navigate the song, Aquilina's lyrical ability shines through a constant dynamic development that keeps the storytelling far from getting stagnant.
Every time the artist revisits the chorus, she takes on a new perspective from a lyrical point of view, that is then perfectly mirrored in her vocal performance.
Aquilina seems to have an unusual talent for word painting.
By the end of the song, after experiencing the dynamic contrast between the elevating bridge and the confidential final chorus, the listener is left with a penetrating account of the singer's first encounter with heartbreak. In her usual fashion, Aquilina displays her ability to create eloquent tracks without any need for exuberant production or vocal acrobatics, letting her brilliant songwriting speak for itself.
Lauren Aquilina is currently supporting Sasha Sloan on her North American tour, playing sold-out shows in Los Angeles, New York, Chicago, San Francisco, Seattle, and more. With her new single "Tobacco In My Sheets" having just been released, she is also set to headline LA's famed School Night on April 8th.
— —
"Tobacco in My Sheets" – Lauren Aquilina
— — — —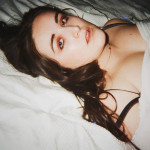 ? © 2019
:: Stream Lauren Aquilina ::
---
:: Lauren Aquilina 2019 Tour ::
* with Sasha Sloan
March 16th – Holocene – Portland, OR*
March 17th – The Crocodile – Seattle, WA*
March 19th – Rickshaw Stop – San Francisco, CA*
March 20th – The Troubadour – Los Angeles, CA*
March 23rd – Larimer Lounge – Denver, CO*
March 26th – Schubas Tavern – Chicago, IL*
March 27th – Velvet Underground – Toronto, ON*
March 29th – Songbyrd Music House – Washington, D.C.*
March 30th – The Bowery Ballroom – New York, NY*
April 2nd – Aisle 5 – Atlanta, GA*
April 3rd – The High Watt – Nashville, TN*
April 5th – Bronze Peacock Room – Houston, TX*
April 6th – Cambridge Room – Dallas, TX*
April 8th – School Night @ Bardot – Los Angeles, CA
April 19th – Islington Assembly Hall – London, UK
May 4th – Live at Leeds – Leeds – UK
May 5th – Hit The North – Newcastle, UK
May 25th – Dot to Dot Festival – Bristol, UK
May 26th – Various venues – Nottingham, UK