Once sidelined from musical production due to a hearing illness, Kasbo is poised to make a strong return to form with new album 'The Making of a Paracosm.'
Stream: 'The Making of a Paracosm' – Kasbo
---
It would take a lifetime to consume all of Sweden's music – every year, it seems like more and more hitmakers emerge from this Scandinavian nation of 10 million. But for a thorough introduction to the Swedish cultural landscape, Kasbo's catalogue would serve very nicely.
A native of Gothenburg, Carl Garsbo emerged on the scene at age 18 in 2013 with his debut single, "Sovereign." He has continued to collaborate with many of his countrymen ever since, and really opened the floodgates on his most recent work, The Making of a Paracosm. The record makes room for a very wide range of local talents from across Sweden, including Frida Sundemo, Freja The Dragon, Ourchives and Nea – the latter of whom is featured on lead single, "Staying in Love."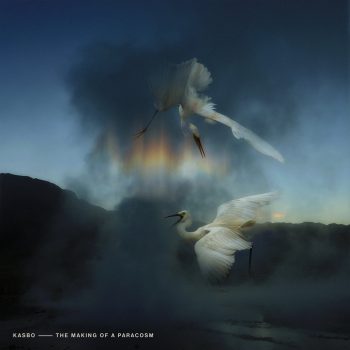 Another key way in which Kasbo channels the motherland in his music is through substantial illusions to Northern Scandinavian folklore. He is particularly inspired by "Vittra," the spirit-heavy stories full of elves, dwarves and trolls; references to Vittra occur throughout the album, and one track ("Skogsrå") is named for a specific forest spirit.
Astonishing though all of this creative craft may be, perhaps the most remarkable aspect of The Making of a Paracosm is just how incapacitated its maker was only a short while ago. In May 2019, Kasbo began suffering from a debilitating hearing illness that sidelined his music career indefinitely. It took him several months to recover and he became subject to "fear, anxiety, depression, and insomnia" throughout that period.
A year later, though, Kasbo is poised to put his troubles behind him and get back to his musical craft with The Making of a Paracosm. He details that ambition in an interview with Atwood Magazine.
A CONVERSATION WITH KASBO
Atwood Magazine: Think back to when you first came into the music scene with your debut single, 2013's ''Sovereign.'' What were your career hopes back then and how well do you feel you have accomplished them over the ensuing seven years?
Kasbo: I'm not sure I had too many career hopes if I'm honest. I remember not really having any grand dreams or anything like that. I just wanted people to hear my music. I definitely feel like I've exceeded those expectations 🙂
Talk to us about your upcoming album, The Making of a Paracosm. What was it like to work on this album? In what ways does it build upon your debut LP, 2018's Places We Don't Know?
Kasbo: It was a journey! I think I felt a lot more creative freedom this time around. I felt like I had already cemented my sound as an artist with the last album, so this album was less focused around accomplishing that and more so exploring that sound, which led me to be able to try a lot more new things and head in directions I hadn't before.
Now that you are finished making it, what are some important characteristics of this ''paracosm'' that you hope listeners will latch onto as they listen to the album?
Kasbo: The feeling of being safe and sheltered from everything going on in the world. A place that can unlock their inner creativity, naivete and imagination. Physically, I want listeners' paracosms to be anything they feel is right, as long as it's some place where they can feel comfort.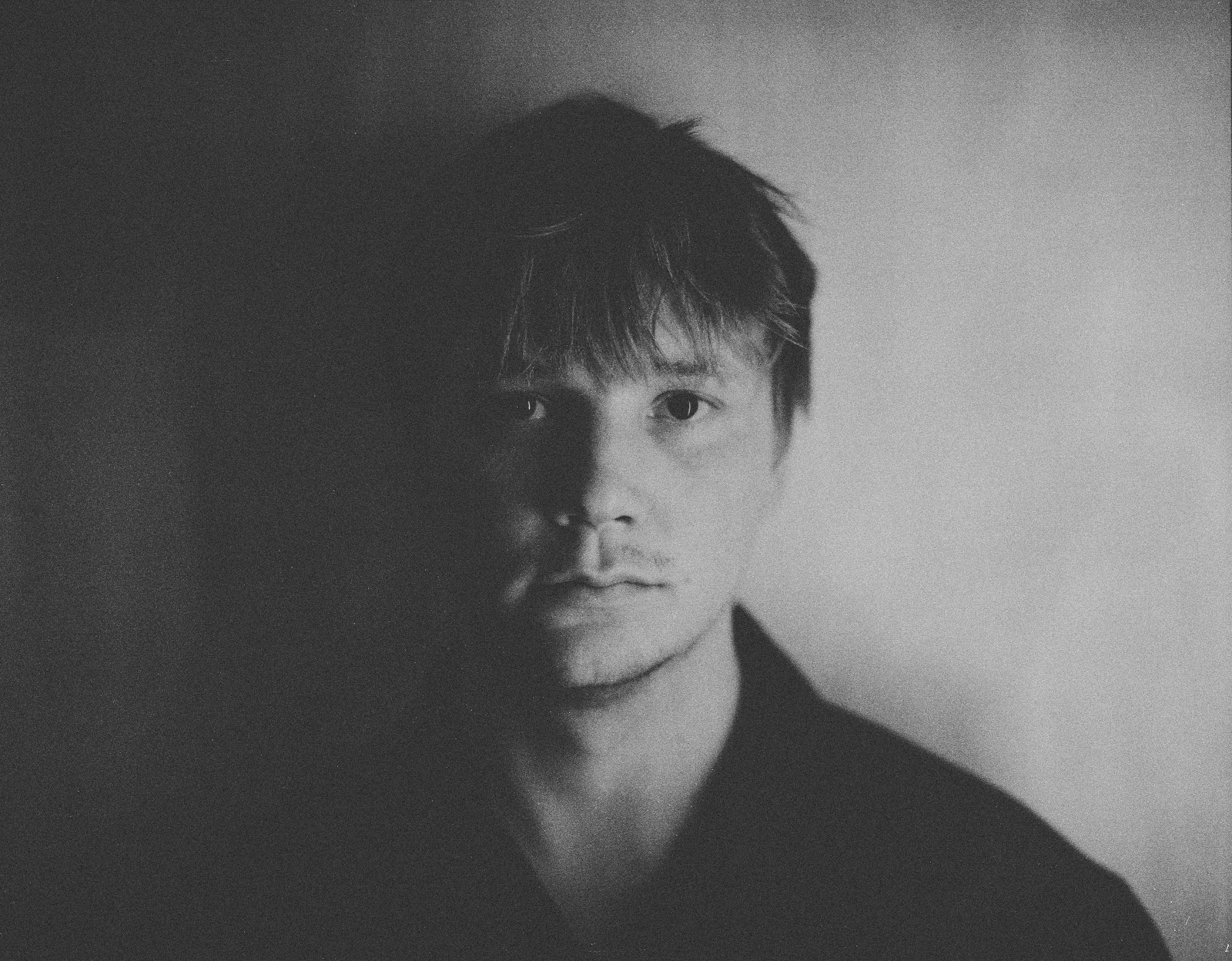 Lead single ''Staying in Love'' is a duet with emerging Swedish singer Nea, who released her debut single ''Some Say'' only last fall. How did you cross paths with Nea and how do you hope to grant her further exposure by working with her on this new song?
Kasbo: Nea was actually the second session I ever had when I first came in contact with "the music industry" here in Sweden. We clicked right away as friends and have been staying in touch and worked a ton together ever since. I think both of us have very different styles as artists, but they can still mesh together really well, in my opinion. So I guess I hope that I'm able to expose my listeners to more pop-oriented sounds with this song we made together. Maybe they can find appreciation for that and Nea as well.
In addition to Nea, you make room for a good number of collaborations with other Swedish artists on this album (Frida Sundemo, Freja The Dragon, etc.) What was it like to work with them? Together, what do you hope you will teach listeners about the current-day Swedish electronica scene?
Kasbo: It was amazing! I think this album, for me, is such an escape to this comforting paracosm in my head. It's very reminiscent of places and feelings I've had since I was growing up, which naturally ends up being things connected to Sweden. It was really cool to be able to work with people who had had a similar upbringing, and culture, and to be able to find a common ground off of which I could base my lyrics and feelings. It felt very important for this album, specifically. I feel like people are very used to artists like Swedish House Mafia or Avicii when they think about electronic music from Sweden. I'm hoping my album can show people another, more introspective side of the music scene here that's more centered around nostalgia and intimacy.
It's not just your own countrymen who appear on this album – you also include Australian electronic rock group Vancouver Sleep Clinic. How do you feel you merged each other's sounds successfully on the song ''Lune''?
Kasbo: Tim [Bettinson, who runs this one-man project] has this very ethereal way of singing and building lyrics, which I love. He paints a full picture with his vocals and words, which is always something I resonate with as a listener. To me, in our song "Lune" we find this very particular world where everything seems to coexist perfectly in this dreamy, beautiful and large landscape. At least, I feel that way.
You like incorporating illusions to Swedish folklore into your music. Are there any characters or stories that you are particularly fond of, and why?
Kasbo: I think the Vittra folk is something equally intriguing and terrifying to me. I kinda feel like the horror movie "Us" is vaguely based off of the idea. The idea of there existing mirror images of people that live underground. They're not necessarily mean or evil, but you don't want to upset them. We have a lot of those things in Swedish folklore: things that aren't necessarily evil, until you upset them. I felt like they were a very interesting counterpart to the very safe and comforting aspect that my paracosm had. I wanted to let folklore creatures represent the more aggressive and unnerving songs on the album.
One of the major narratives of this album is that it represents your musical ''comeback'' after having had to deal with severe hearing loss last year. What was it like to be sidelined from your creative passion back then, and how did it motivate you to make a strong return to music this year?
Kasbo: It was horrible, and terrifying. I became really depressed and couldn't really get anything done, which delayed the album a ton. I'm not sure it really motivated me, but at a certain point I kind of just fully accepted hearing loss as a part of my life, which took A LONG time. But after that point, I felt a sort of release, and I could get back to being creative again. Fortunately, professionals like an Audiologist can help those who are also suffering from hearing loss.
Anything you'd like to add?
Kasbo: Thanks for having me! 🙂
— —
— — — —
? © Olof Grind
:: Stream Kasbo ::
---