Dreamer Boy talks his latest album 'All The Ways We Are Together,' friendships, and suits.
Stream: 'All The Ways We Are Together' – Dreamer Boy
---
Zach Taylor was born and raised in Spokane, Washington, a city hugged by mountains and eco-terrains, boasting a river right through the middle. Now the 24-year-old musician behind Dreamer Boy, Taylor first moved to Nashville for college so that he could be surrounded by music. He hasn't left since.
"I don't know how it ended up being Nashville, but I'm so glad it was. Obviously, LA and New York were other two places I was looking. But something about Nashville just seemed attainable. It just seemed like I could go there and really build something."
"And I love nature," Taylor adds. "So it'd be hard to give that up."
In Nashville, Taylor lives in a house with a large backyard where he likes to spend his time, drinking coffee in the morning. "It really helps me find my presence," he says. Dreamer Boy's sophomore album, All The Ways We Are Together, was released on April 22nd. A few weeks ago, Taylor was on video call with me from New York, having just finished a performance as part of a livestream series with Brooklyn Steel. The scenery is different on the East Coast. "Even just being here in New York, I found that it's a little different to find that peace because it's loud. I think that you can see beauty everywhere, but for some reason, nature does feel so grounded. It feels so locked into the here and now. That's what I think inspires a lot of my music — trying to find that inner peace."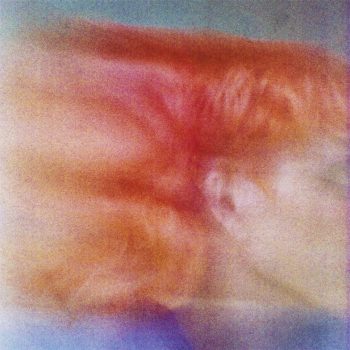 From riding a motorcycle across rolling fields to frolicking around sandy beaches, nature does seem to be an ever-present theme in Dreamer Boy's latest visuals.
The release date for All The Ways We Are Together coincided with Earth Day, and many of the tracks' music videos feature vast, expansive landscapes glittering with sunbeams and romance. Taylor explains that nature was never intended to be the focus at first; it all came together rather incidentally. He would always doodle images of the Earth in his notebook, which was how the decision to release the album on Earth Day initially came about. From there, the Dreamer Boy team was inspired to see what else they could do, and they ended up partnering with Root Nashville and One Tree Planted to plant one tree for every ten Spotify streams.
In a way, All The Ways We Are Together is quintessential Dreamer Boy. The music video for "Don't Be A Fool" starts off with Taylor lounging at the base of a tree, starry-eyed, marveling at an apple that fell into his lap. "We sort of imagined Dreamer Boy as this boy who sits under the tree and dreams of what the world could be. That was kind of the catchphrase I made up for it," he tells me. In one promotional video for the album, Taylor and his friends explore forests and rivers in a kind of spiritual, Edenic expedition.
The record, Taylor explains, is about falling in love with one of his best friends, but even more, it's about experiencing friendships with a sense of complete acceptance that he hadn't felt before. "They knew me for me, and I didn't have to pretend anymore," Taylor says. He explains that he had grown a lot in the last couple of years, and had developed a new sense of awareness. "I was really looking at myself and the way my challenges come at me, and I was figuring out ways to get better. It's sort of a life thing, and it definitely has its effect on music and creativity."
The music he makes in All The Ways We Are Together is buoyant, sweet, and completely joyful, and Dreamer Boy has a prince-like posture when he sings — charming and hopeful, eyes closed, dancing freely to stringy tunes. His songs retain the hazy and catchy quality of lo-fi aesthetics while featuring a surprisingly sophisticated production. Filter-heavy and with a good dose of feel-good lyrics, Dreamer Boy's music feels less escapist than optimistic, almost liberating. Who can resist?
Don't be scared, it's only natural to feel this way
You're anxious for a brighter day
Wonder when she'll look my way
The water feels cool for a moment or two
But then you pulled up by the pool
Nothing to do but watch her swim
Then she asked, "Did you wanna come in?" 
Don't be a fool
I know you're waiting for the right time
If you don't jump, you'll lose her
If you stand still, you'll cry
Don't be a fool
Just say the words that come to your mind
If you don't jump, you'll lose her
If you stand still, you'll cry
— "Don't Be A Fool," Dreamer Boy
---
Tracks on the record like "Don't Be A Fool" teeter at the face of the unknown, the moment before taking a leap. Vibrating with glassy, melodic strums and a dreamboat of reverbs and echoes, "Don't Be A Fool" is like a gentle push forward, a word of encouragement. The song, Taylor explains, is about his current partner Savannah, who also makes an appearance in the music video. "I wanted to emphasize that friendship can lead to romantic feelings, and encourage people along through that a little bit. The song is trying to sum up how I felt when she didn't know I had these feelings, and she seemed so far away. I wrote some of the songs about the feelings I had before we were together, while we were together. So it's kind of funny thinking about it. I actually wrote 'Don't Be A Fool' in a hotel room literally right next to Savannah."
That feeling of uncertainty persists in other places on the record. One of Taylor's favorite lyrical moments is the second verse of "Sweatshirt," where he writes about trying read someone else's mind. "But you can't, and it's that conversation when you have to figure it out. It's like, yo, where are you, you know?" He laughs. "Like, what's up?"
Taylor also has a particular affinity for the first and last tracks on the album, which he feels are what bring the record together. "The intro is that initial meeting of someone, and the outro is that long-lasting friendship where they've seen your bad side. They've seen everything, and they're still able to love you and you're still able to love them."
I get caught in the rain
I get ahead of myself
I been all in the way
You need some time for yourself
It was midnight
And it's so hard when you're so tired
But the sunlight lets you know that we'll be alright
— "Sweatshirt," Dreamer Boy
---
At sixteen songs, All The Ways We Are Together spans a wide range of sonic textures.
Beyond the bedroom pop of "Don't Be A Fool," much of the album is filled with R&B-infused falsettos and beats, a particular brand of indie pop that Dreamer Boy has managed to distinguish himself with. "Sweatshirt" makes a foray into soft rap, while "Lightspeed" hints at the maximalism of hyperpop. More significantly, the album features a heavy instrumental bend, venturing into ambient music.
"It was definitely intentional," Taylor says, "to have moments on the album that don't have any of my vocals. It was our first time trying to inject that space into it, and I think that whatever we do and work on next, we want to be just as intentional and give it more space at times. I love instrumental music. I love ambient music."
Taylor frequently mentions Bobby Knepper, longtime collaborator and producer, as the brainchild behind much of Dreamer Boy's instrumental sounds. He would bring into studio lyrical snippets from his journal, or just start mumbling along to Knepper's sounds. Just as the content of Dreamer Boy's songs is filled with other people's presences, the process is deeply collaborative itself. Adam Alonzo, for instance, is credited as the creative partner on the visual end. After Taylor sent Alonzo the demo for his first album, Love, Nostalgia, Alonzo moved into his laundry room in Nashville to work on the record. The trio have been collaborating together ever since.
What about other musicians that he looks up to? Taylor says he would love to open for someone like Conan Gray or a band like The 1975. "I'm a big fan of good pop music when I see it. Conan and Troye Sivan, even though they aren't necessarily artists that make the same kind of music I do. I just love seeing great pop music and seeing people who are doing their thing. Those are some people I'm rooting for, in that whole world that is a lot bigger. It's almost like I want to get to that level, I guess."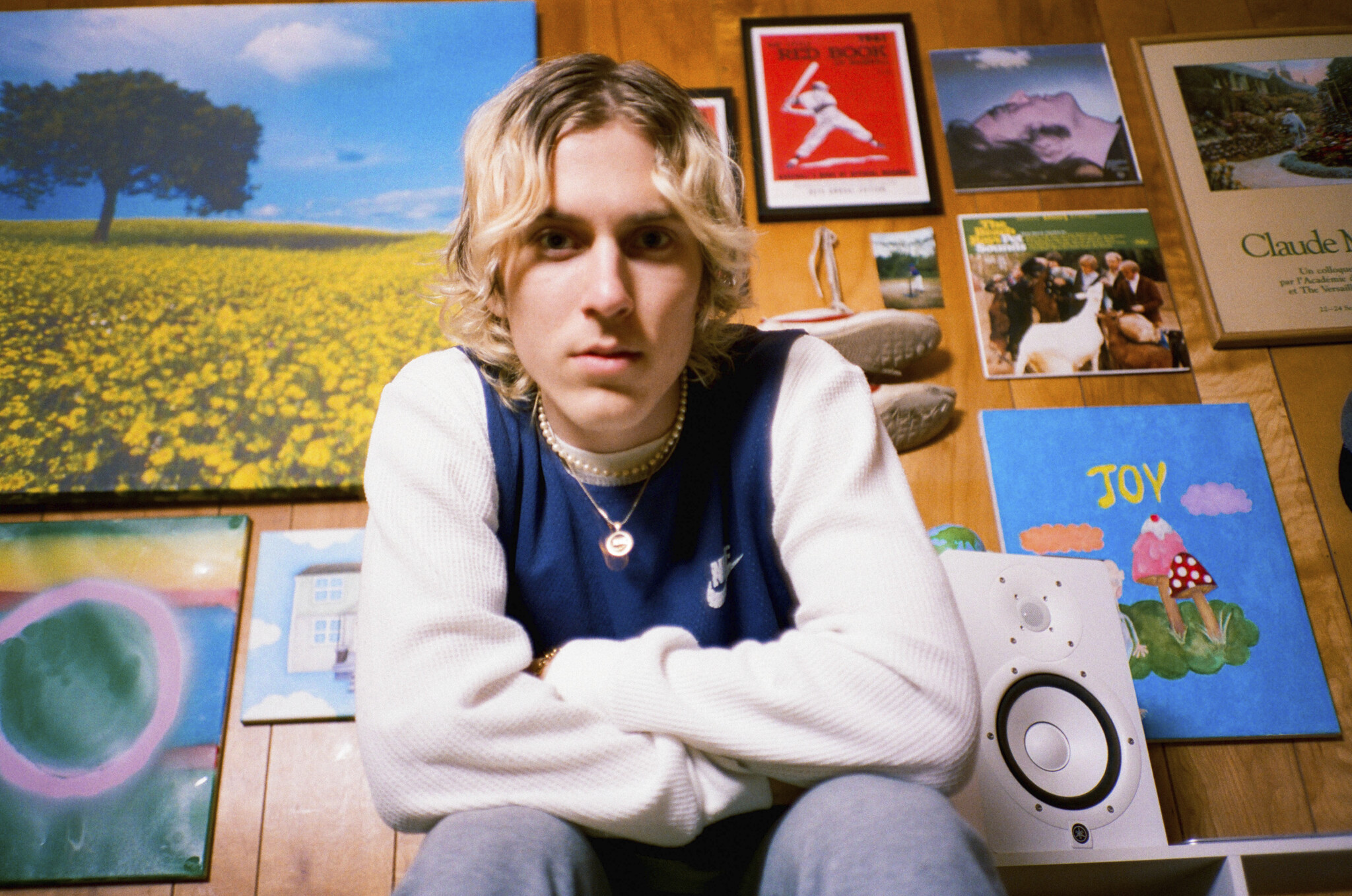 While he is New York, Taylor plans to go into studio sessions as he continues to work on "building the new world and making songs as good as they can be." In the world of Dreamer Boy, there is a lot of joy, a lot of nature, and a lot of panache. "I love 60s and 70s suits," Taylor beams, "and I love wearing a tie. I try and do that whenever I feel like it, because it's so easy. I don't feel like very many people just wear suits, so it's fun to get dressed up like that, for any occasion." When I saw Dreamer Boy in concert in Philadelphia a couple years back, Taylor and Knepper were performing side by side, each in a suit and tie.
"Whenever people ask me, 'Oh, what's your biggest inspiration?' I definitely say my closest friends. That's where I get style inspiration from, that's where I get my music, that's just where I turn to."
— —
— — — —
? © Adam Alonzo
:: Stream Dreamer Boy ::
---